PHOTOS
Catelynn Lowell & Tyler Baltierra Finally Reunite With Adoptive Daughter Carly After 2 Years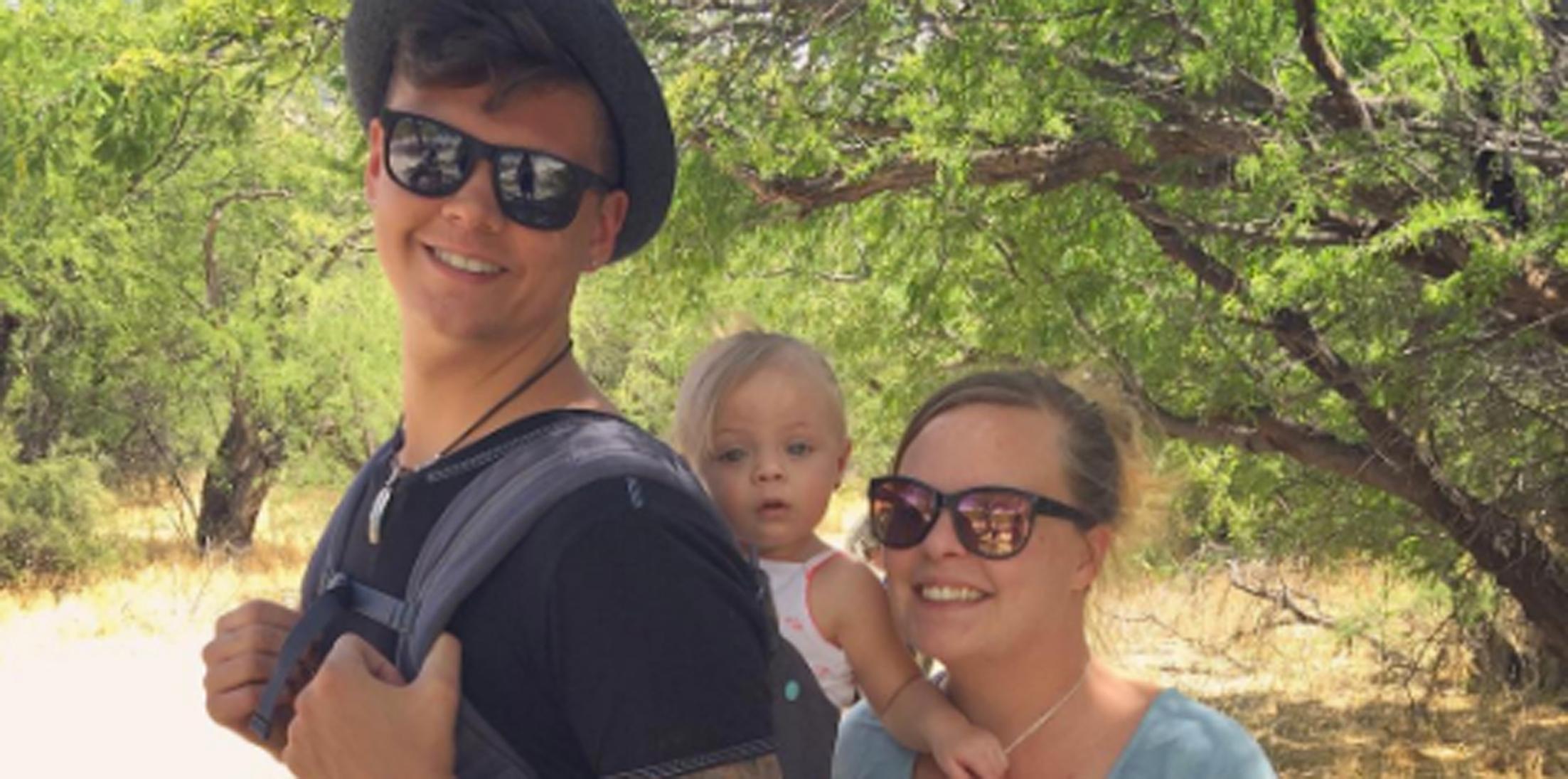 Article continues below advertisement
"Today is the day! After 2 years we finally get to see Carly in just a couple hours," Tyler tweeted earlier in the day as the family was in route to see their first born.
"On our way to see Carly!!! Can't wait to watch this cutie play with her birth sister #OpenAdoption #Blessed," he also wrote on Instagram, alongside a photo of Nova riding in the car.
Article continues below advertisement
Catelynn's pregnancy and the adoption were documented on 16 and Pregnant. Her and Tyler's adoption struggles, as well as their previous visits with Carly, have also been documented on Teen Mom, which has been the source of many issues with Carly's adoptive parents. However, it seems the family has come to a happy medium, as one of the stipulations of Tyler and Catelynn's visit was that the two not post photos of the reunion on social media.
While Catelynn and Tyler have struggled with this in the past it seems it was a minute issue as Tyler simply tweeted after their reunion with Carly, updating fans on his and Catelynn's visit.
Article continues below advertisement
"Seeing Carly & Nova playing together, Carly pushing Nova in the stroller & holding her, omg you guys!" he tweeted.
The last time Tyler and Catelynn were reunited with their daughter was at their televised wedding on August 22, 2015. However, Carly's face was blurred out on the episode.
Article continues below advertisement
Catelynn had told E! News in 2015 that her family's relationship with Carly and her adoptive parents is "really good," adding, "our relationship is still very open."
What do you think about Brandon and Teresa finally allowing Caitlyn and Tyler to see Carly? Sound off in the comments!