PHOTOS
They Do! Catelynn Lowell And Tyler Baltierra Bring Everyone To Tears During Drama-Packed Wedding On TMOG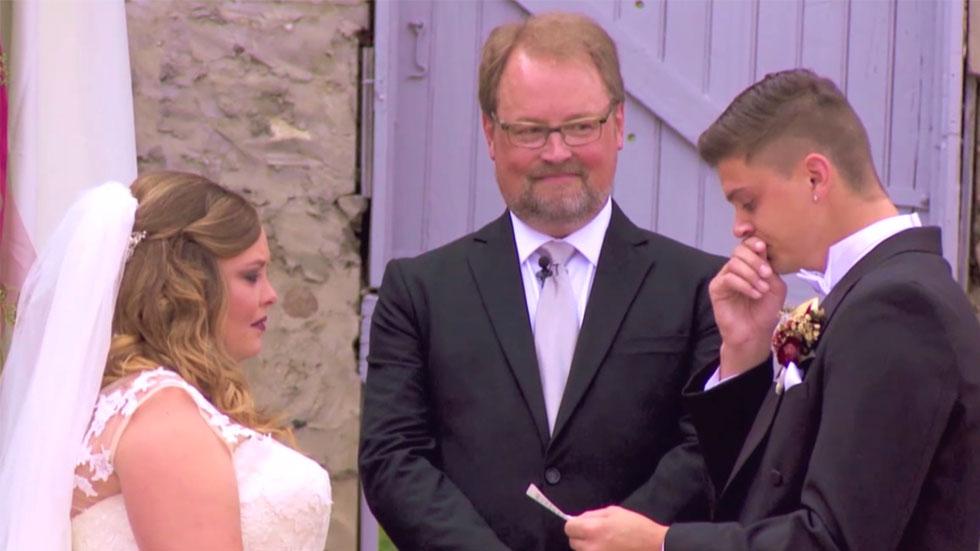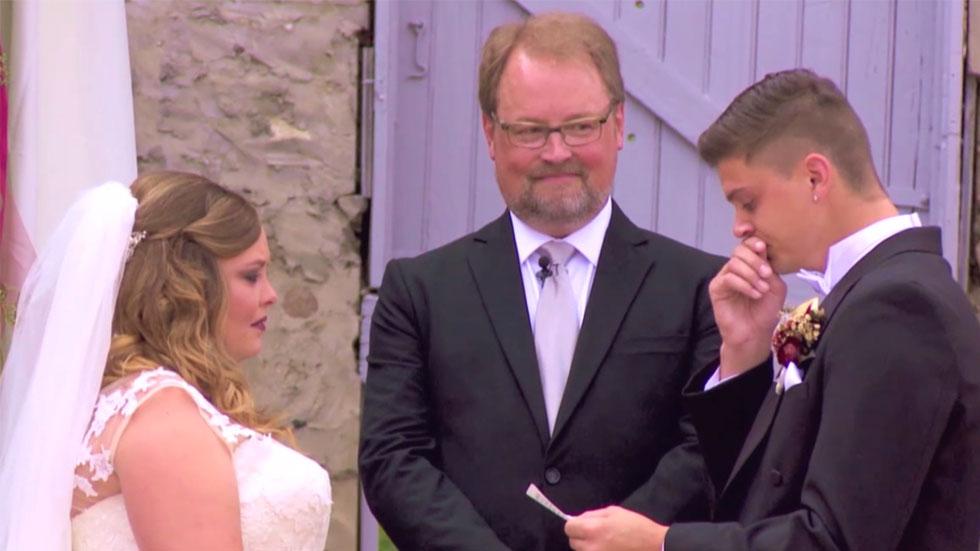 The moment all Teen Mom OG fans have been waiting for is finally here: Catelynn Lowell and Tyler Baltierra's wedding! On this week's TMOG, the fan-favorite couple finally tied the knot after 10 years together – and there wasn't a dry eye on or off the small screen! But although they received their fairytale ending, that doesn't mean the wedding was free of drama!
Article continues below advertisement
Catelynn Lowell Veil
While Catelynn was getting ready to walk down the aisle, she realized she left her veil at the bridal store! Since they were four hours away from the boutique, the family had to scramble to find a veil in time. Luckily for the stressed-out bride, her florist came through with a veil. Phew!
After veil-gate, Teresa, the woman who adopted Catelynn and Tyler's first daughter Carly, was brought to tears when she saw Catelynn moments before the ceremony. "You look stunning," she gushed. "This is where you're supposed to be. Walk down the aisle and be the most beautiful bride ever. We are so proud of you! We love you so much. Thank you for everything you've done for us."
Article continues below advertisement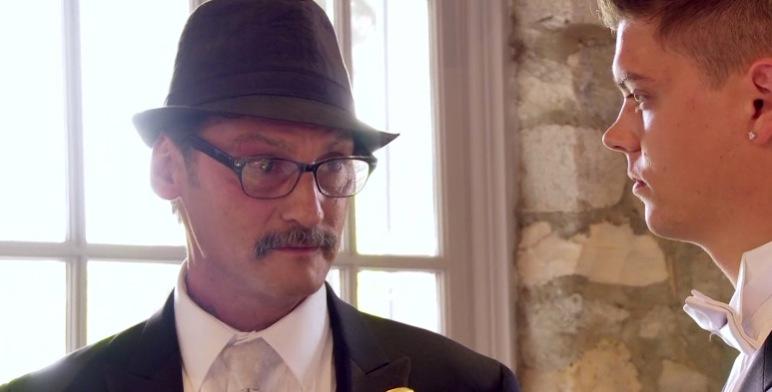 Tyler had a touching moment too, as his father Butch cried when he shared how he thought jail would keep him from attending his son's wedding. "I was feeling like a really, really bad father," he said. "I'm already a bad father, but that much worse. Nothing but good is coming out of me." Tyler responded, "I know it. I'm proud of you dad, I really am."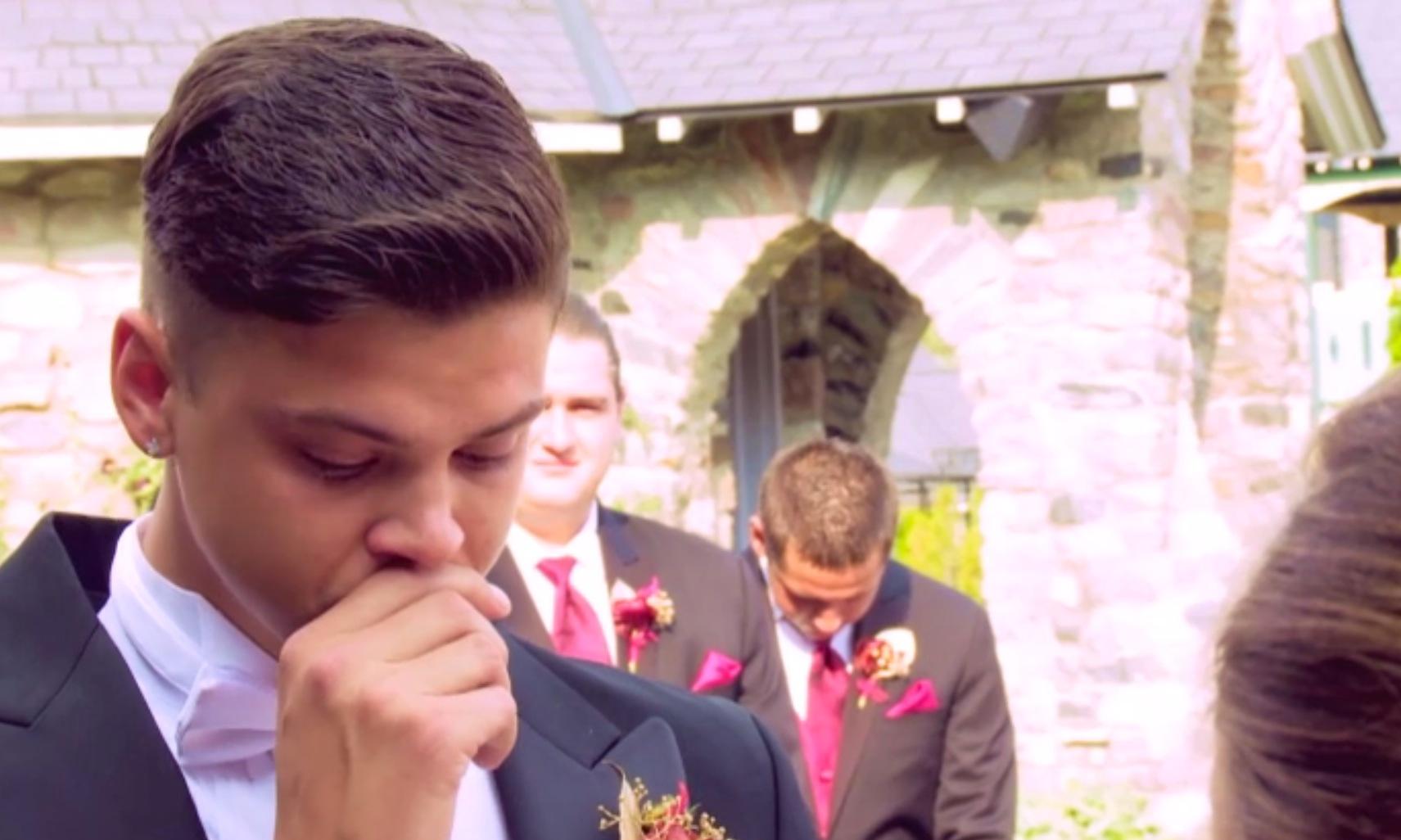 Article continues below advertisement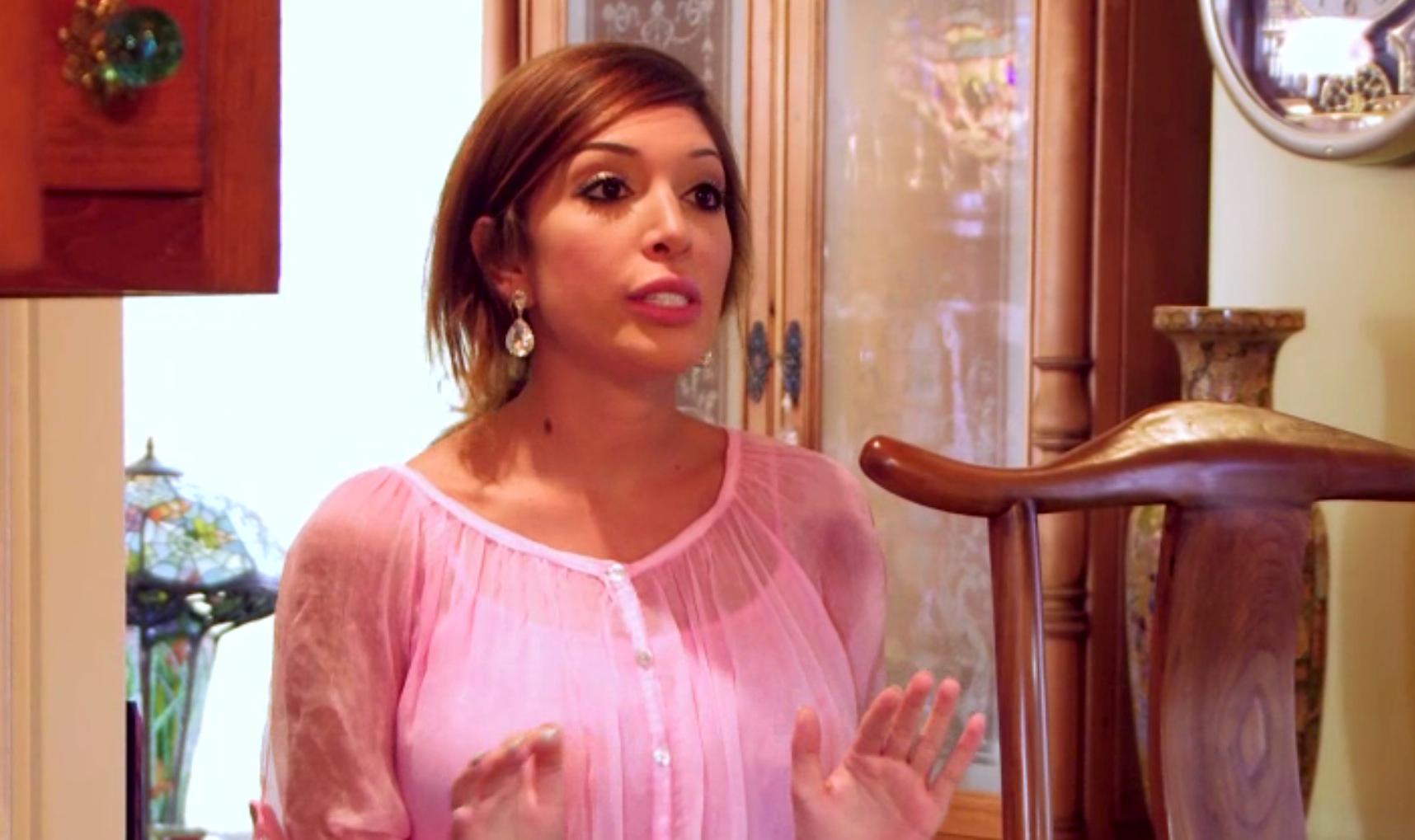 While Maci Bookout, Taylor McKinney, Amber Portwood and Matt Baier partied the night away with Cate and Ty, Farrah Abraham, who was not invited to the wedding, spent the episode fighting with her mother – again. Because of Debra's mood swings, she decided to have her father Michael watch Sophia instead while she's in the U.K. for work. "I see some things of how my mom's bipolar behavior makes Sophia more aggressive," Farrah explained of her decision. "I don't feel comfortable with crying in front of her."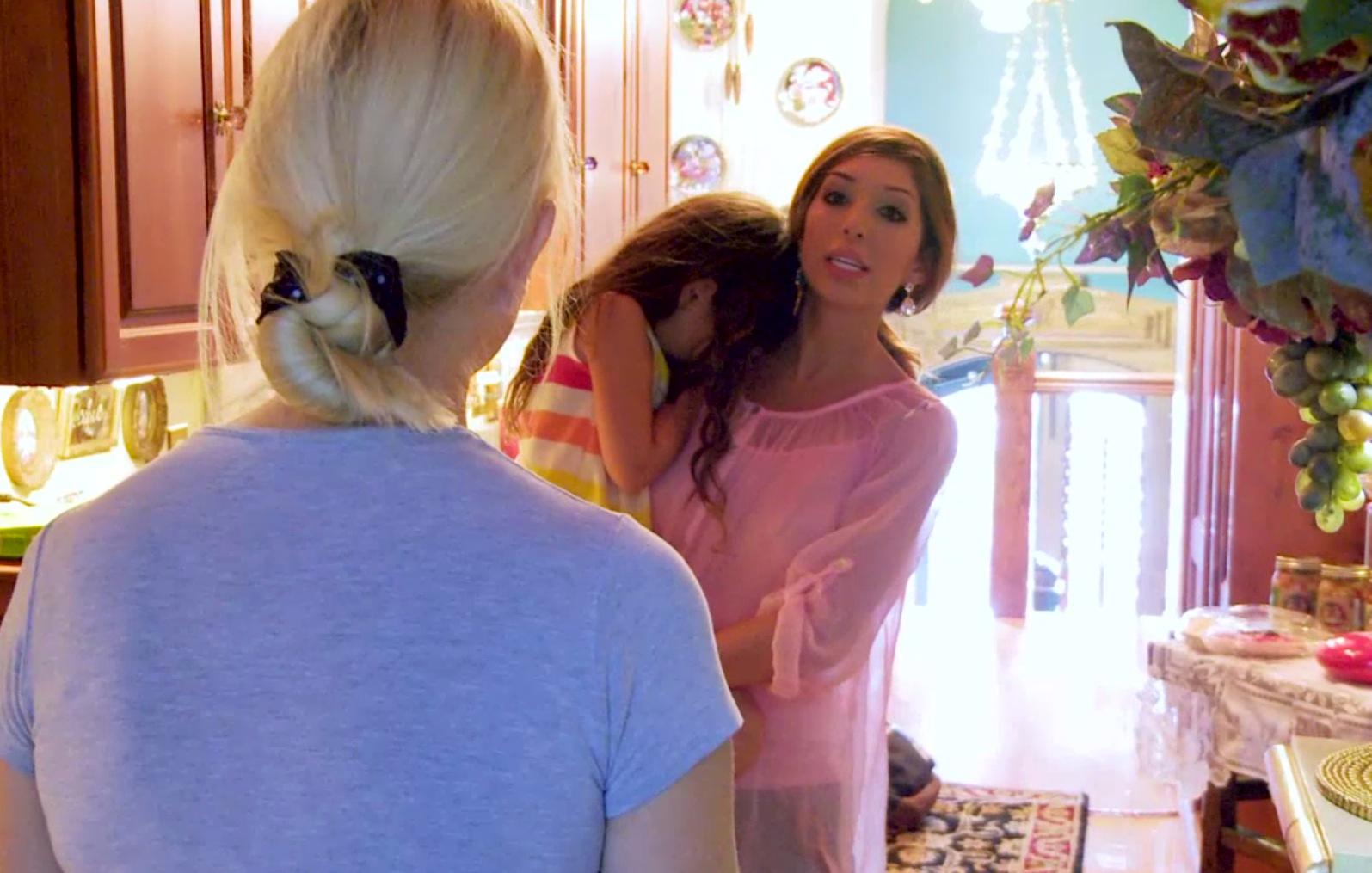 When Farrah broke the news to her mother, she didn't hold back her disappointment over the decision. "I don't know why you're doing this, but it kills me that I moved everything around," Debra said. "I lost my job over this!" Farrah fired back, "Don't blame me and don't be manipulative. You're f—king manipulating this situation." Sophia was so upset by the situation that she hid under a pillow. "I don't want to hear her cry," Sophia said to a producer.
Article continues below advertisement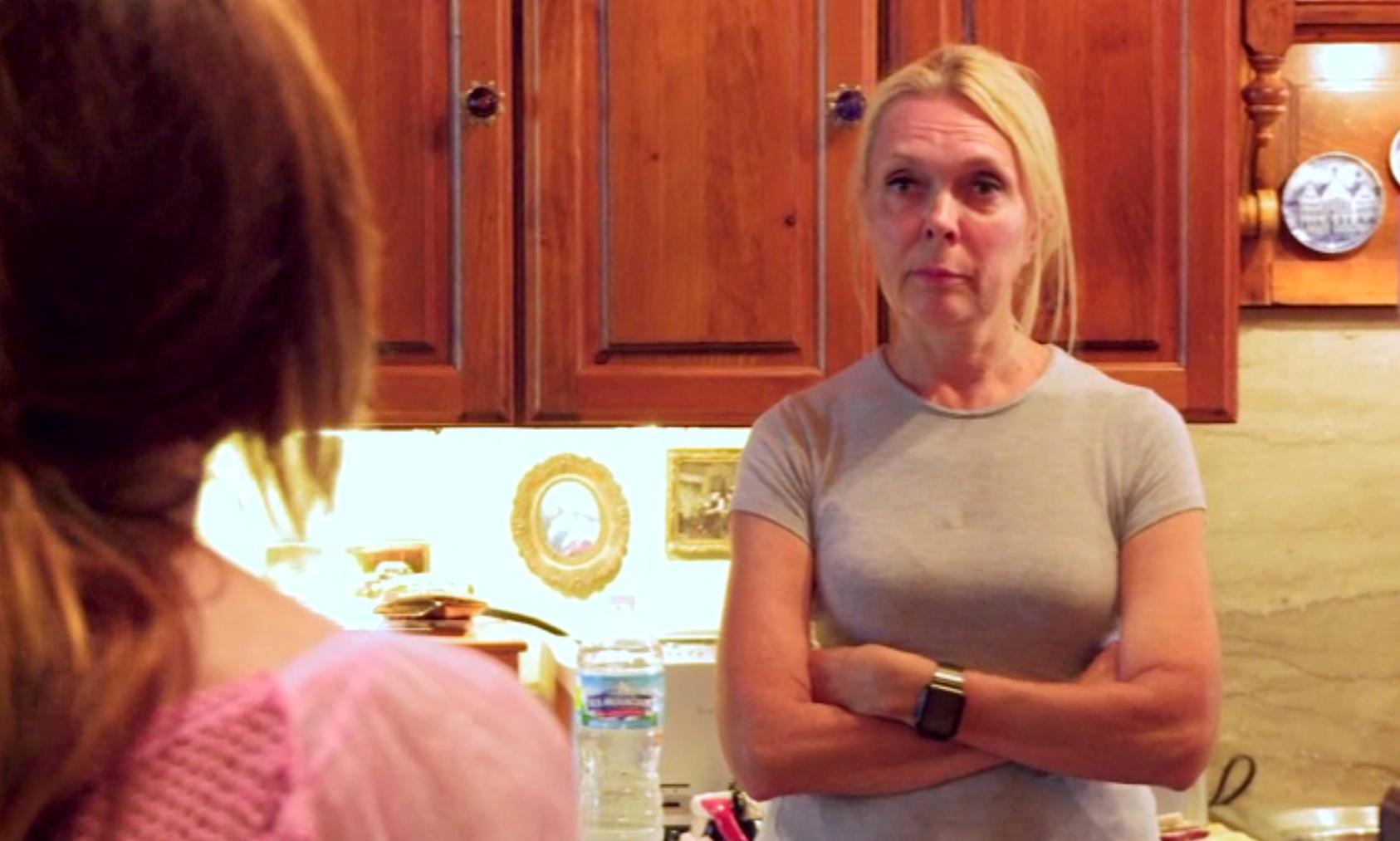 The fight heated up when Farrah went to Debra's house for lunch. When Debra asked again why Sophia couldn't stay with her, Farrah said, "Because you keep crying, you keep creating a scene and I am not going to do this right now. If you want to talk then f—king learn how to talk." When Debra explained how she is "hurt" by her daughter's decision, Farrah yelled, "I don't need someone throwing a tantrum, acting like my dad is f—ked up when my dad has been there for me when I've been gone. I may not get along with him all the time, but he's f—king there."