PHOTOS
10 Nearly Naked Curvy Celebrities And How They Feel About Their Shapes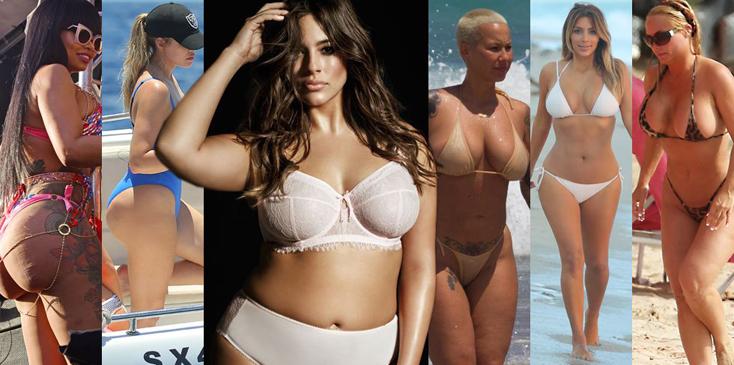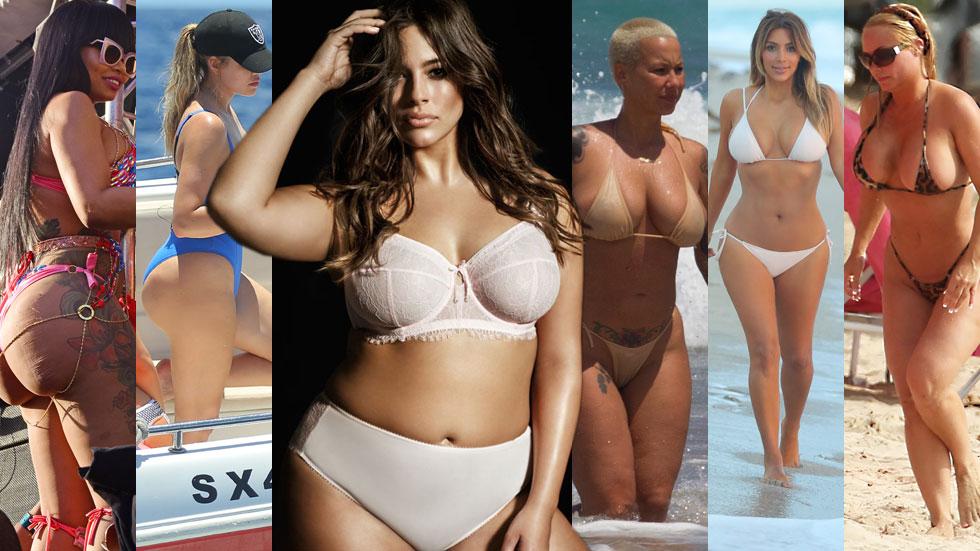 Who needs to be pin thin when curves are so in! These 10 curvaceous celebrities are proud of their bodies and not afraid to share their body confidence—and nearly naked photos!
Article continues below advertisement
addition elle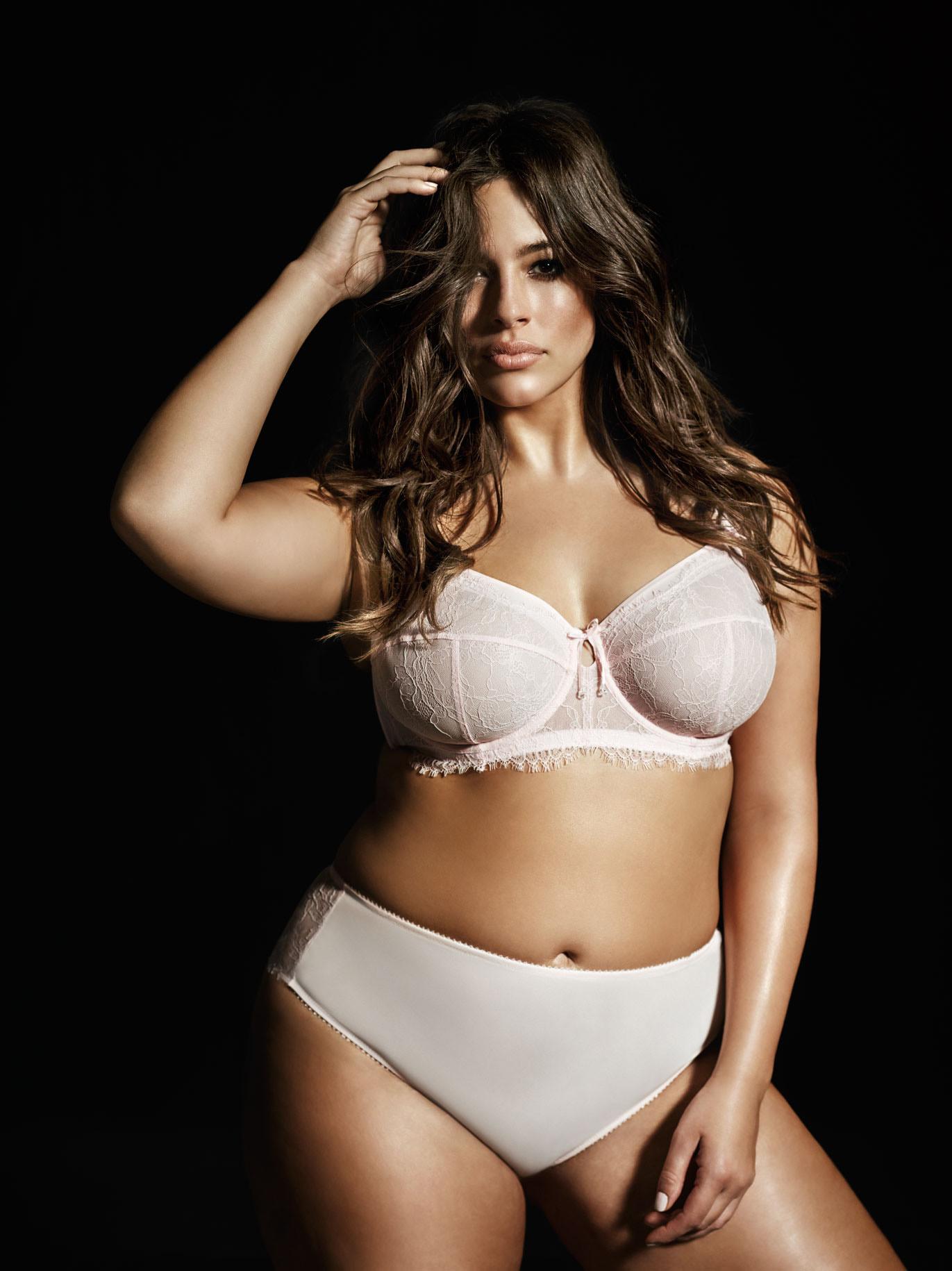 Ashley Graham told OKMagazine.com about landing her SI cover: "There are still some people who are like 'OMG what is this fat girl doing on the cover of Sports Illustrated?', but you know what I say? 'Hey haters.'"
Blac Chyna Naked
Blac Chyna: "It's my body and I can do what I want with it."
Article continues below advertisement
Khloe Kardashian Naked
Khloe Kardashian: "I knew I didn't look like my sisters and I didn't have those shapes, but I didn't think that was wrong. I had parents who were incredibly loving and nurturing and always made me feel beautiful so I never really questioned that."
Article continues below advertisement
Coco Austin Naked
Coco Austin: "I believe every woman's body is beautiful in its own way. I have never understood that just because a woman has thick thighs, she is considered fat."
Article continues below advertisement
Kim Kardashian naked
Kim Kardashian: "For me, skinny is just a style of jeans – not a goal."
Article continues below advertisement
Amber Rose Naked
Amber Rose: "Have you ever seen a girl on a dance floor who isn't very attractive but truly does not give a f—k what anybody says about her, and she is just killing it and having the most fun in the whole club, and all the guys love her?"
Article continues below advertisement
Nicki Minaj Naked
Nicki Minaj: "If you got a big ol' butt. shake it! Who cares?"
Article continues below advertisement
Beyonce Naked
Beyonce: "I wrote "Bootylicious" because, at the time, I'd gained some weight and the pressure that people put you under, the pressure to be thin, is unbelievable. I was just 18 and you shouldn't be thinking about that.You should be thinking about building up your character and having fun, and the song was just telling everyone to forget what people are saying, you're bootylicious. That's all."
Article continues below advertisement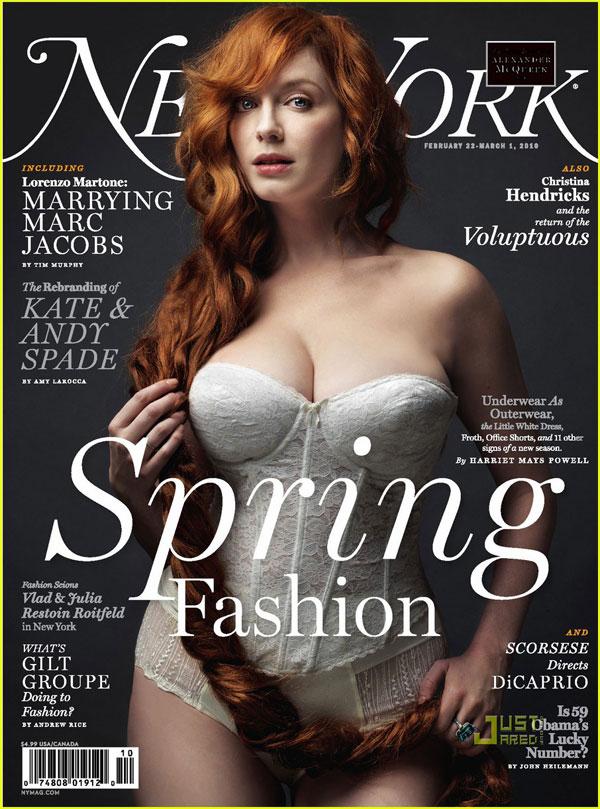 Christina Hendricks: "It was odd to have so much attention brought to my body type. I thought, 'Uh-oh, brace yourself.' But everyone has been so positive. During the first season, a woman came up to me at dinner and said, 'I just want to thank you — watching you has made me proud of my body.' I thought, What an amazing thing for someone to say! To make anyone feel good about themselves makes me feel good."
Article continues below advertisement
Demi Lovato Naked
Demi Lovato: "I'm not naturally super thin. I have an athletic body. I just have to embrace that. There are days when it's hard to, but more and more, there are days where I'm actually proud of my body."