PHOTOS
Celebrities Who Tattooed Other People's Faces on Their Bodies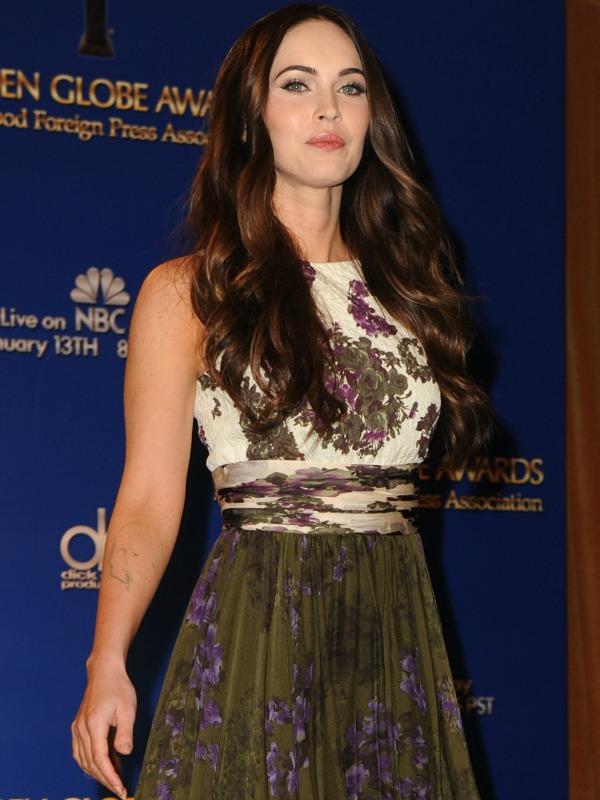 Steve-o has his own face taking up the entirety of his back. He will definitely never regret this.
Article continues below advertisement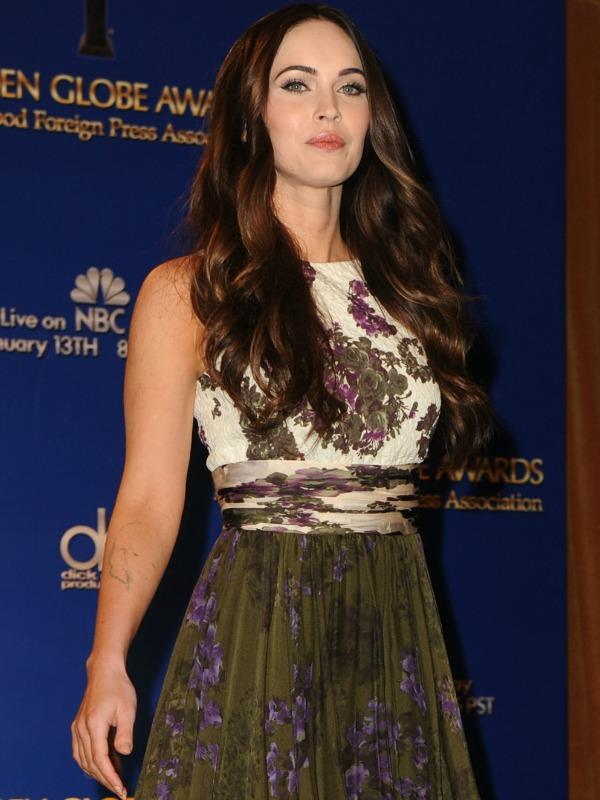 Megan Fox has Marilyn Monroe's face inked on the inside of her forearm.
eminem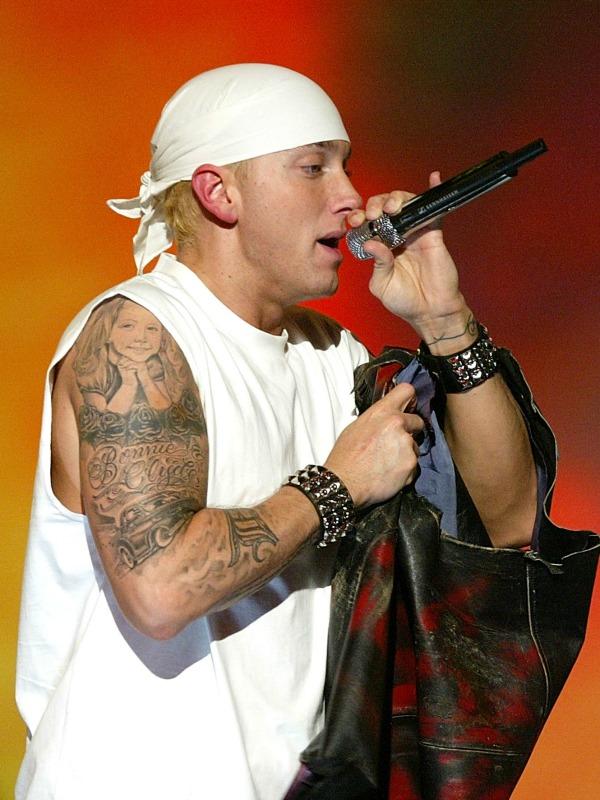 Eminem has his beloved daughter Hailie captured forever as a child on his shoulder.
Article continues below advertisement
tori_spelling_husband_dean_mcdermott_tattoo_stack_3_0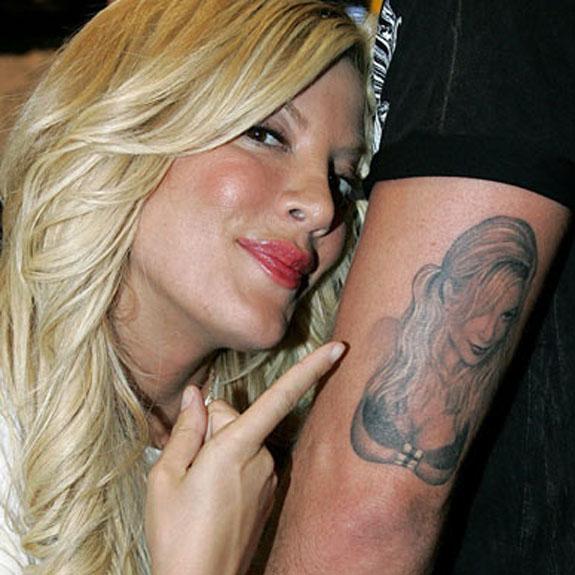 Dean McDermott got a super sexy shot of wife Tori Spelling tattooed on his tricep.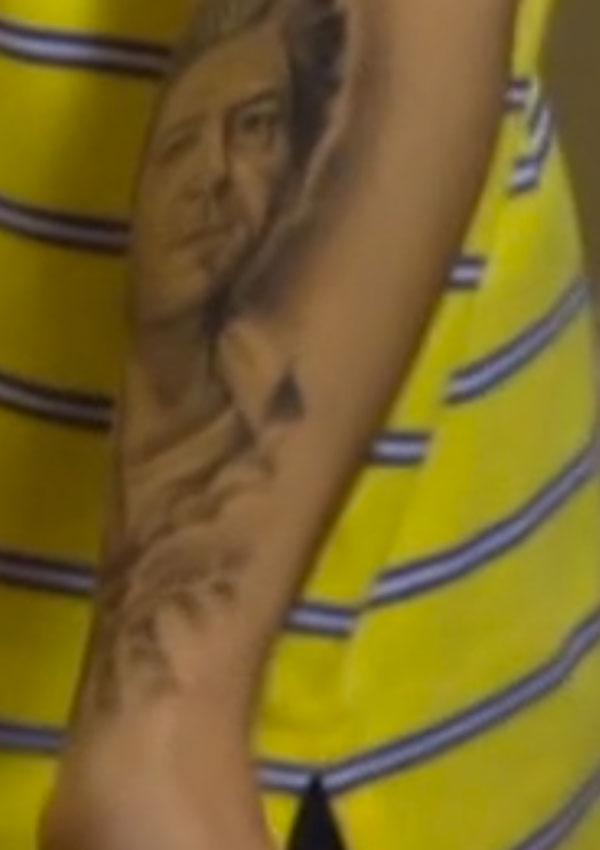 Rob Kardashian has his late father Robert Kardashian captured on his arm.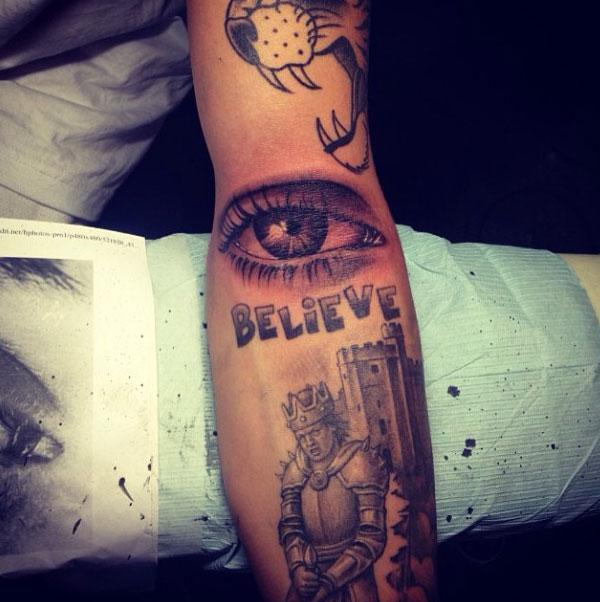 Justin Bieber paid tribute to his mom by getting her eyeball inked on his inner arm. She's watching you, JB!