PHOTOS
These 19 Celebs May Have Jumped On The Boob Job Train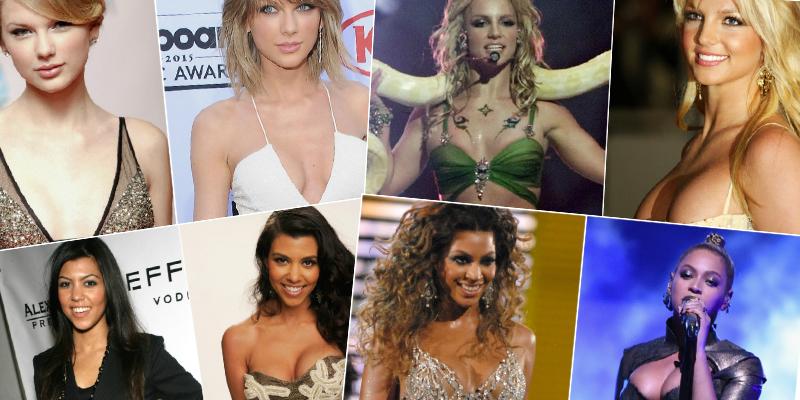 Plastic surgery and fake boobs... some celebrities regret it, others embrace it. Some admit to having gone under the knife, while others choose to remain tight-lipped about it. After all, admitting to having work done is still one of the biggest Hollywood taboos.
More: Bikini Wars! Stars With Real Boobs Vs. Fake
While most stars have been blessed with natural beauty and feminine curves, sadly, it never seems enough in the age of picture-perfect social media feeds and glossy magazine covers, especially when you're a celebrity who is in the spotlight 24/7. Although the times are changing and celebs are gravitating toward embracing their bodies as-is, all those unrealistic beauty standards are still alive and well in Hollywood.
Article continues below advertisement
Kinky Katie touches on the world of celebrity boobs. Listen and find out what it's all about.
OK! has compiled a list of 19 celebrities you didn't know have fake boobs or are rumored to have boosted their bust. Let's pick up the hood and take a look inside Hollywood's biggest taboo to decide for yourself who's are real and who's are fake.
Tara Reid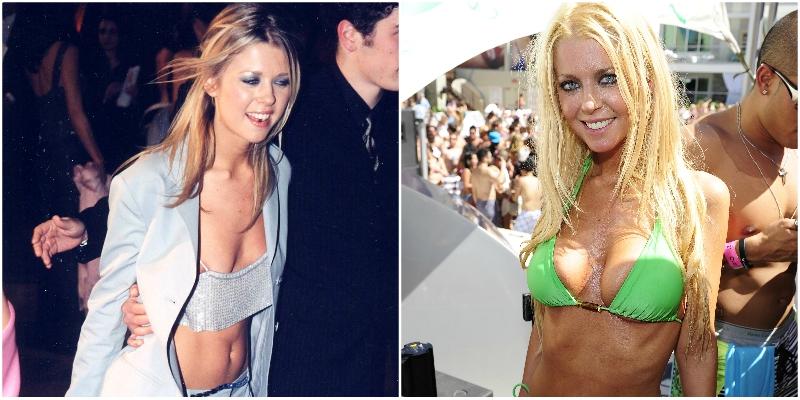 Tara Reid is known for sporting gravity-defying assets, but it hasn't always been this way. The American Pie actress had her piece of the breast augmentation pie in the early 2000s, but the surgery went terribly wrong. In her 2004 interview with CBS News, Reid said she regretted her boob job, which she complained was "the ugliest boob job in the world," revealing that the procedure left her with deformed nipples and rippled skin. After the botched breast implant procedure, Reid got her breasts repaired in 2006.
Article continues below advertisement
Anna Faris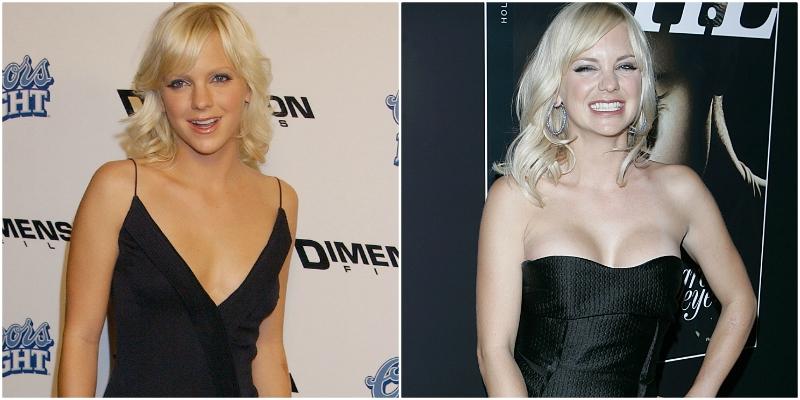 Unlike many other actresses and singers who think that speaking about boob jobs is a taboo, Anna Faris has been quite open about her own experience with getting a breast augmentation. In her interview with Women's Health in 2018, the Scary Movie star got candid and said that she initially thought getting breast implants and plastic surgery would be "caving in to the man." But she couldn't be more happy with the result, calling her boob job "f***ing awesome." Faris boosted her breasts after her 30th birthday, and it all "came down to a really simple thing: I wanted to fill out a bikini." Plain and simple!
Article continues below advertisement
Lindsay Lohan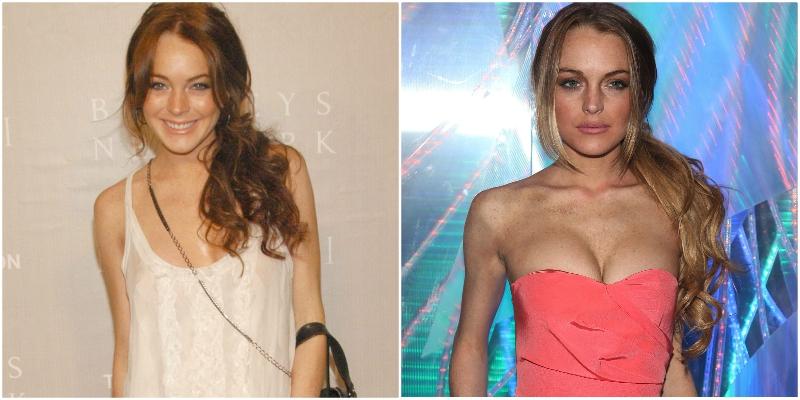 Many people never seemed to notice how Lindsay Lohan's breasts got visibly larger over the years (mainly because the Mean Girls actress had been resurfacing in the headlines only when she found herself in trouble with the law), but it appears that at one point in her career, Lindsay stepped out with fuller and rounder breasts. However, the actress has never spilled the proverbial beans about her rumored fake boobs.
Article continues below advertisement
Megan Fox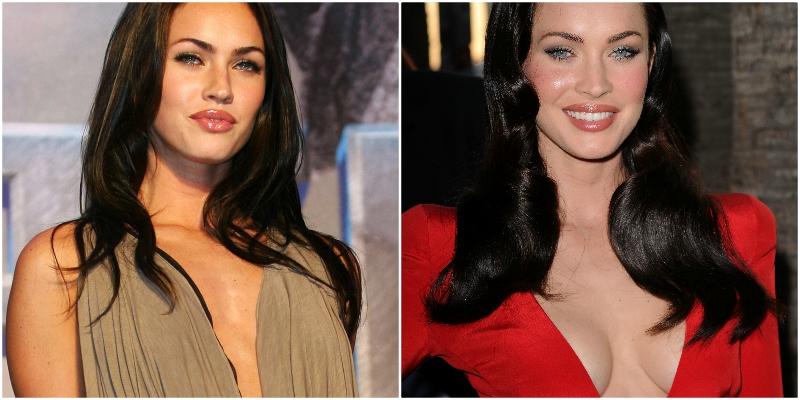 Megan Fox may be known for being one of the most beautiful women to ever walk the earth, but rumors (and photos!) suggest that the Transformers actress may have transformed her look by ramping up her bust and dabbling in cosmetic surgery. Megan however has never commented on the rumors that she had her breasts enlarged.
Article continues below advertisement
Cameron Diaz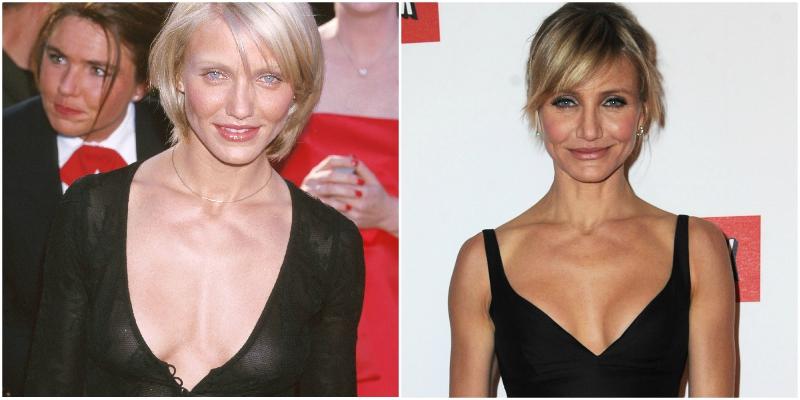 Cameron Diaz may have never confirmed (or denied) that she had some work done in the chest department, but photos and plastic surgery experts, who have not treated her, suggest that the Sex Tape actress may have had a subtle enlargement. In her interview with Marie Claire in 2009, Cameron said that she would "love to be more voluptuous," but quickly added, "it's just not my body type."
Article continues below advertisement
Christina Aguilera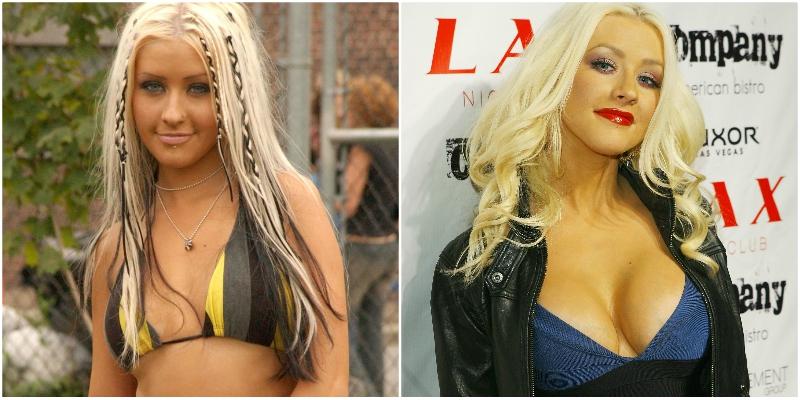 Although Christina Aguilera has never explained why her chest appeared bigger than before at one point in her career, photos from the premiere of film Burlesque suggested she had a little intervention. Christina fueled boob job speculation when she raised her arm to wave to fans, exposing a scar on the underside of her arm. A scar? So what? But wait, it's not so simple. There's a breast enlargement technique called a transaxillary endoscopic breast augmentation, in which breast implants are inserted through an armpit incision.
Article continues below advertisement
Nicole Kidman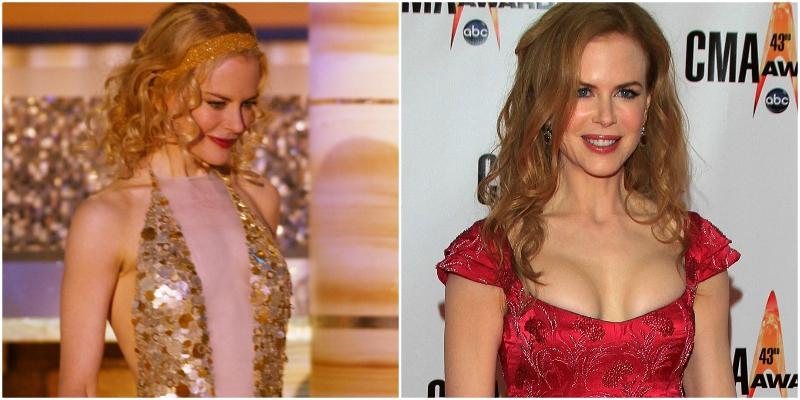 Plastic surgery experts, who have not treated her, seem to agree that Nicole Kidman may have had some help filling out her bra, according to The Mirror, but the actress herself has never revealed if her fuller-looking breasts had some help from the surgeon's knife. In 2016, Nicole reportedly ditched her suspected breast implants, because she didn't want anything "toxic" inside her body. An insider has previously claimed to Radar that Nicole feared that implants would poison her, which is why she may have had her fuller and rounder breasts removed, if she had them at all.
Article continues below advertisement
Kate Hudson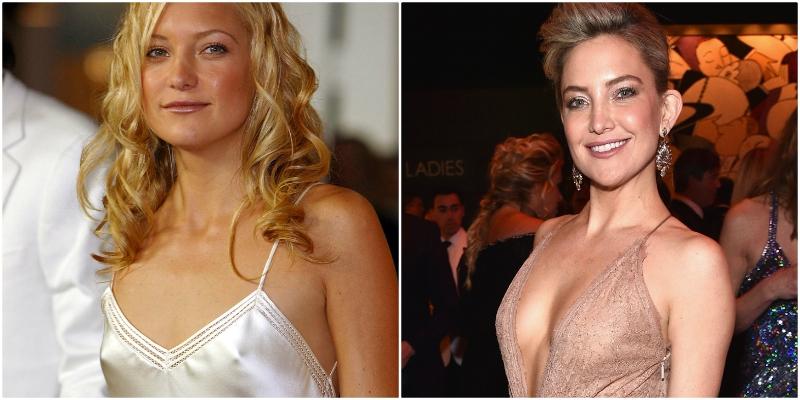 Kate Hudson is believed to have opted for a subtle enlargement in 2010 to make her breasts look larger yet natural. Even though Kate has flaunted her not-too-overdone breasts for quite a while now, she has never spoken about her rumored small lift. One of her friends told US Weekly in 2010 that her breasts have always been one of Kate's "biggest insecurities."
Article continues below advertisement
Blake Lively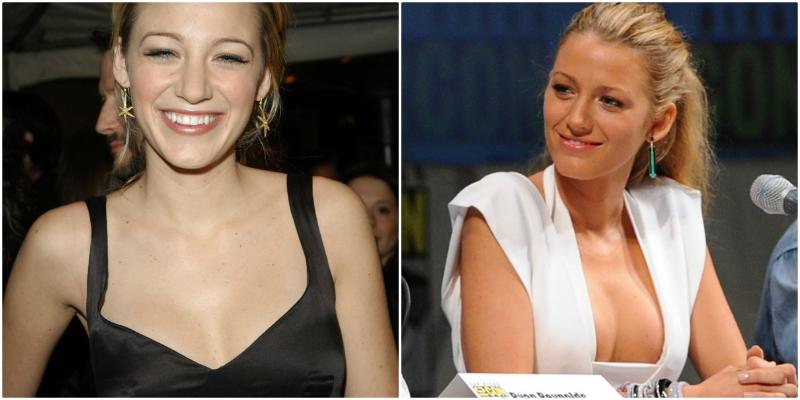 Plastic surgery rumors have been floating around Blake Lively for many years. Nose job, breast augmentation, eye surgery… although the Gossip Girl actress has never confirmed or denied going under the knife, her before and after photos speak louder than words. Similar to Kate Hudson, Blake is believed to have opted for a small lift.
Article continues below advertisement
Taylor Swift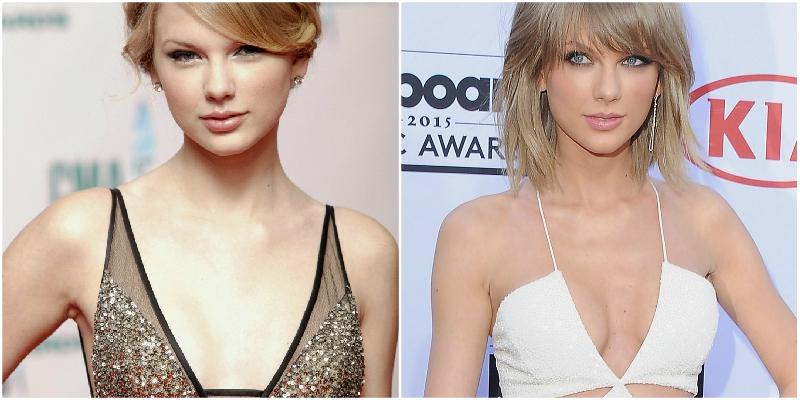 After Taylor Swift unveiled a visibly larger bust a few years ago, fans and critics alike were certain that the "Shake It Off" singer got breast implants. It wasn't an extreme makeover, but you can't hide even a subtle enlargement from eagle-eyed fans.
Article continues below advertisement
Victoria Beckham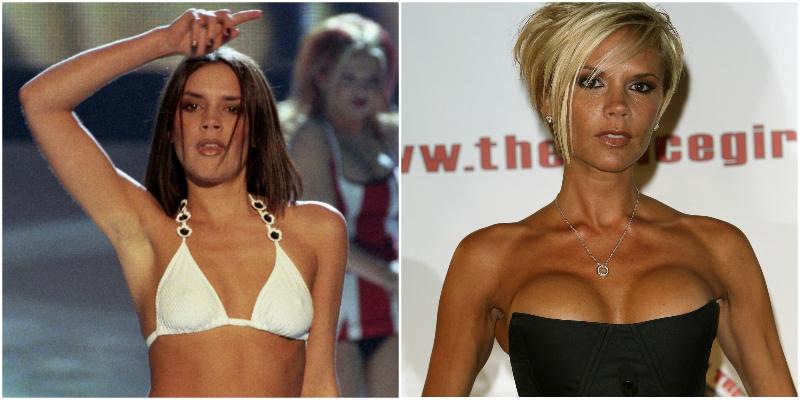 Although Victoria Beckham denied getting breast implants for years—despite her breasts appearing to go up and down in cup sizes many times—she finally admitted her plastic surgery regrets in an interview with Harper's Bazaar in 2017. "I should probably say, don't mess with your boobs," Beckham said, calling herself "stupid" for denying going under the knife. "A sign of insecurity. Just celebrate what you've got."
Article continues below advertisement
Gwen Stefani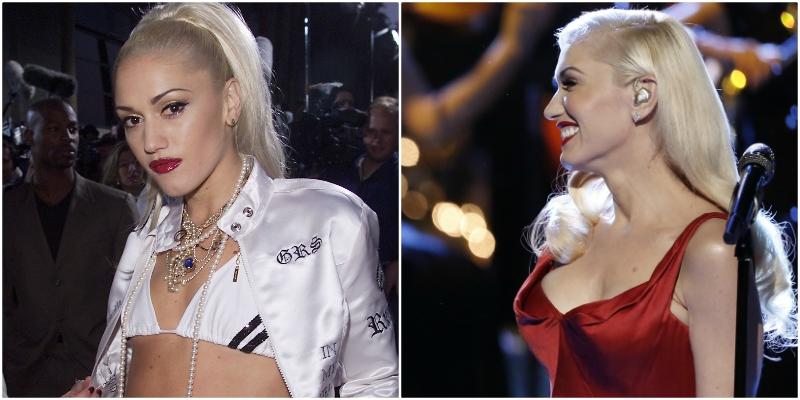 Gwen Stefani is believed to have gotten breast implants during her 14-year marriage with Gavin Rossdale. After the rumored Botox, lip fillers, chemical peels, nose tweaks, and fake boobs, the No Doubt singer decided to ditch all plastic surgery, a source exclusively told OK! in 2017. "She just doesn't want to be fake and plastic-y," said the source.
Article continues below advertisement
Beyoncé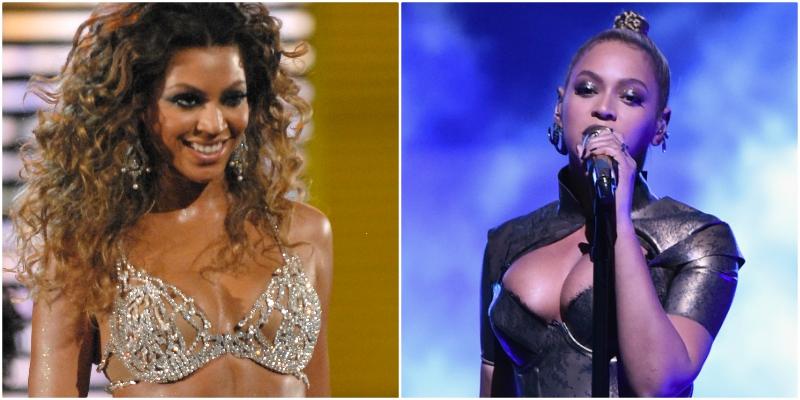 Queen Bey is rumored to have jumped on the breast augmentation train, too. The "Formation" singer sparked breast implant rumors after she wowed fans with a much bigger bust in her Lemonade visual album in 2016. Although Beyoncé has always been blessed with feminine curves, she appeared to have flaunted even more voluptuous assets in the visual album.
Article continues below advertisement
Iggy Azalea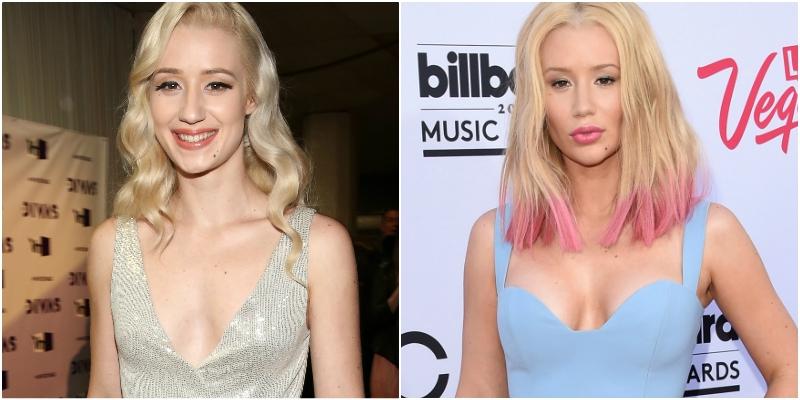 Iggy Azalea has never been one to deny having had plastic surgery. In 2015, the "Black Widow" hitmaker came clean about her plastic surgeries, telling Seventeen that "it's hard to be a woman in 2015 with social media." The singer explained that "there's a lot more pressure to look beautiful" with Instagram, Facebook, Twitter and Snapchat. "I'm not denying it. Denying it is lame," said the singer. The interview, in which Iggy revealed that she had a nose job, came shortly after the singer admitted to Vogue that she had undergone breast augmentation surgery. "I'd thought about it my entire life," the Australian rapper said of wanting to get breast implants, warning that "there are no guarantees that it will fix how you feel about yourself."
Article continues below advertisement
Kaley Cuoco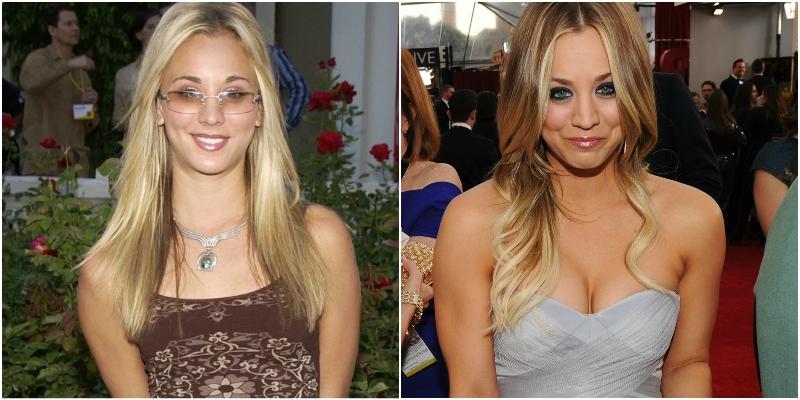 Kaley Cuoco showed off a perkier chest on 8 Simple Rules in the mid-2000s, and it wasn't all that natural. Kaley got candid about her fake boobs in 2014 when she spoke to Redbook. But the Big Bang Theory actress didn't regret getting a little extra help in the bust department, calling it "the best decision I ever made." Kaley explained that she "had no boobs" and "always felt ill-proportioned" before the boob job. Getting breast implants made her feel more confident in her body, though she was quick to add that "it wasn't about trying to be a porn star or wanting to look hot and sexy."
Article continues below advertisement
Rosario Dawson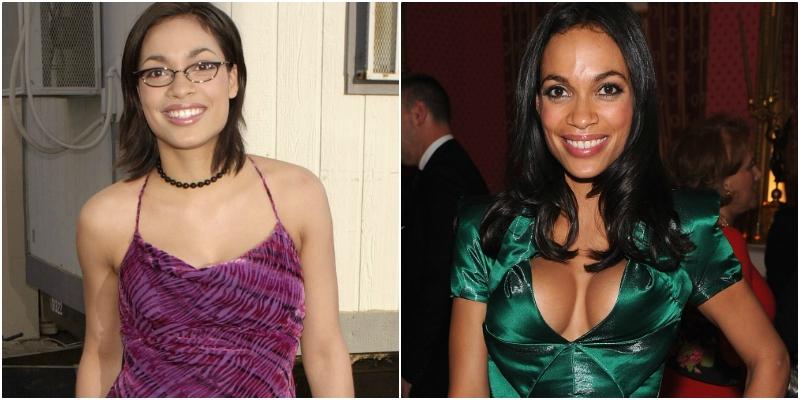 Rosario Dawson stunned onlookers at a red carpet event in 2012 with her visibly larger breasts. The actress sported an emerald green silk gown, in which her apparently larger bust was nearly spilling out. Rosario's cleavage-baring appearance fueled rumors that she had a boob job. Speaking to Radar, celebrity plastic surgeon, Dr. Anthony Youn, who has not treated her, said that Rosario's "chest size looks like it's gone from a B to a D, likely from a set of large breast implants."
Article continues below advertisement
Britney Spears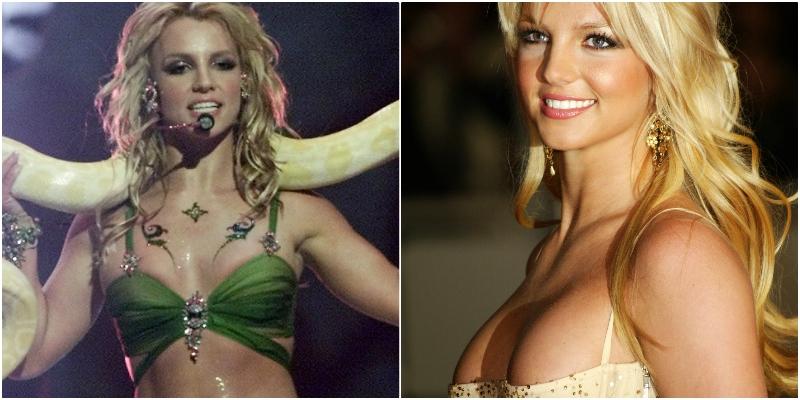 Although Britney Spears denied having breast implants in the past, an insider claimed to Rolling Stone in 2008 that the former pop idol went under the knife as a teen. But the "Toxic" singer allegedly "regretted the implants," because her chest was still growing. Then, Britney allegedly had her breast implants removed when her natural breasts became larger.
Article continues below advertisement
Angelina Jolie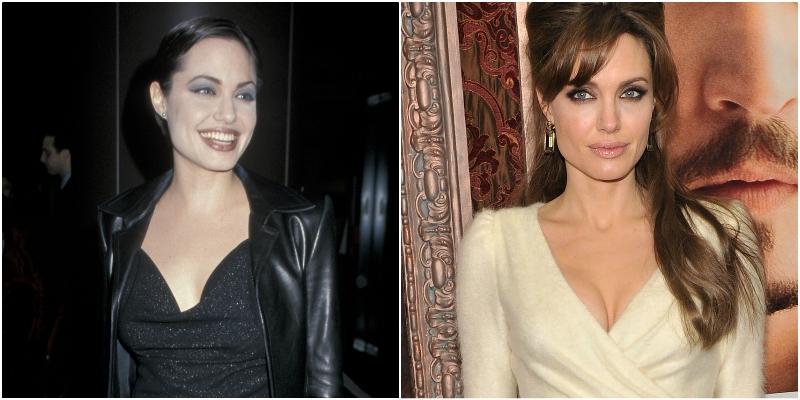 Angelina Jolie had to remove both breasts as a preventative measure to reduce the risk of breast cancer (which she said she had an 87 percent chance of developing). She underwent a double mastectomy followed by reconstructive breast surgery. The Lara Croft actress wrote in an op-ed for The New York Times in 2013 that she didn't feel "any less of a woman" without her natural breasts, adding that the results of her procedure were "beautiful."
Article continues below advertisement
Kourtney Kardashian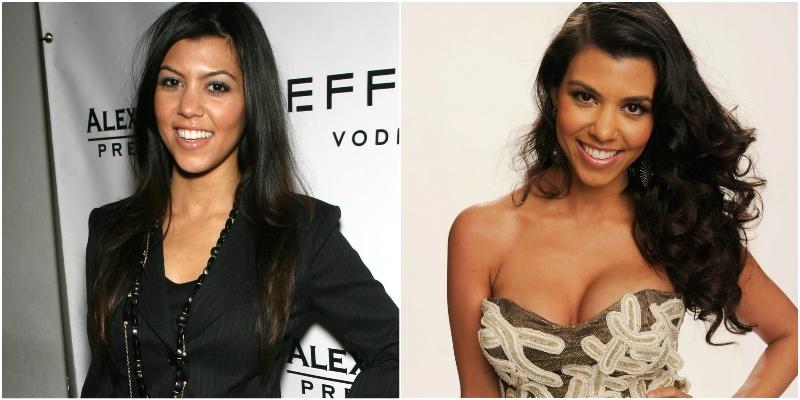 The Kardashian-Jenner clan are no strangers to plastic surgery, but one of the siblings has been more candid about her breast augmentation procedure than the others. Kourtney Kardashian, who revealed that she had gotten breast implants at age 22 during one of the episodes of Keeping Up With The Kardashians, regretted her decision 10 years later. "I had my boobs done but if I could go back, I wouldn't have done it. I was so cute before," Kourtney told Showbiz Spy in 2011, adding that she was even considering removing them when she "realized that I was made to look a certain way."