PHOTOS
Biggest Celebrity Feuds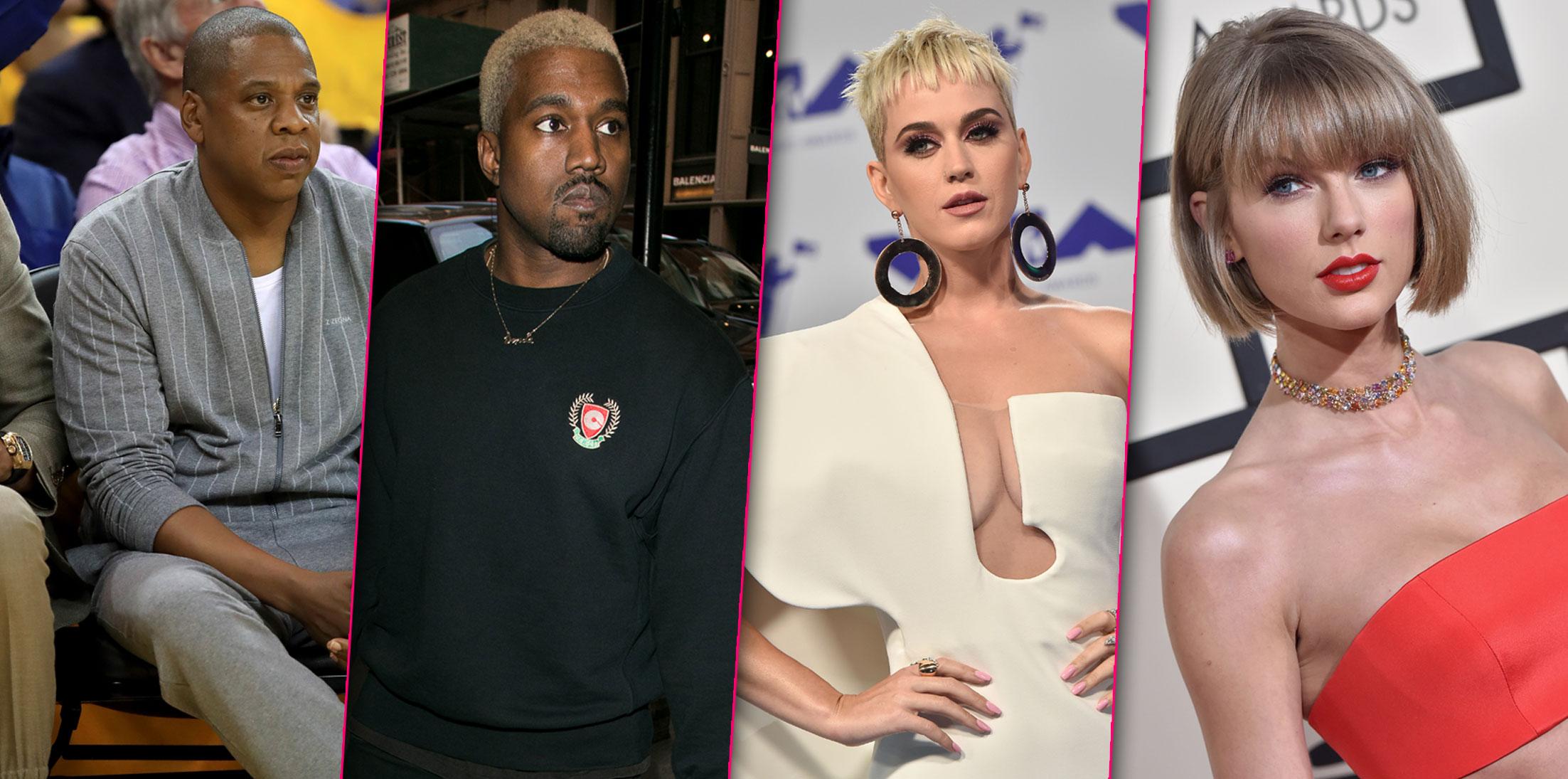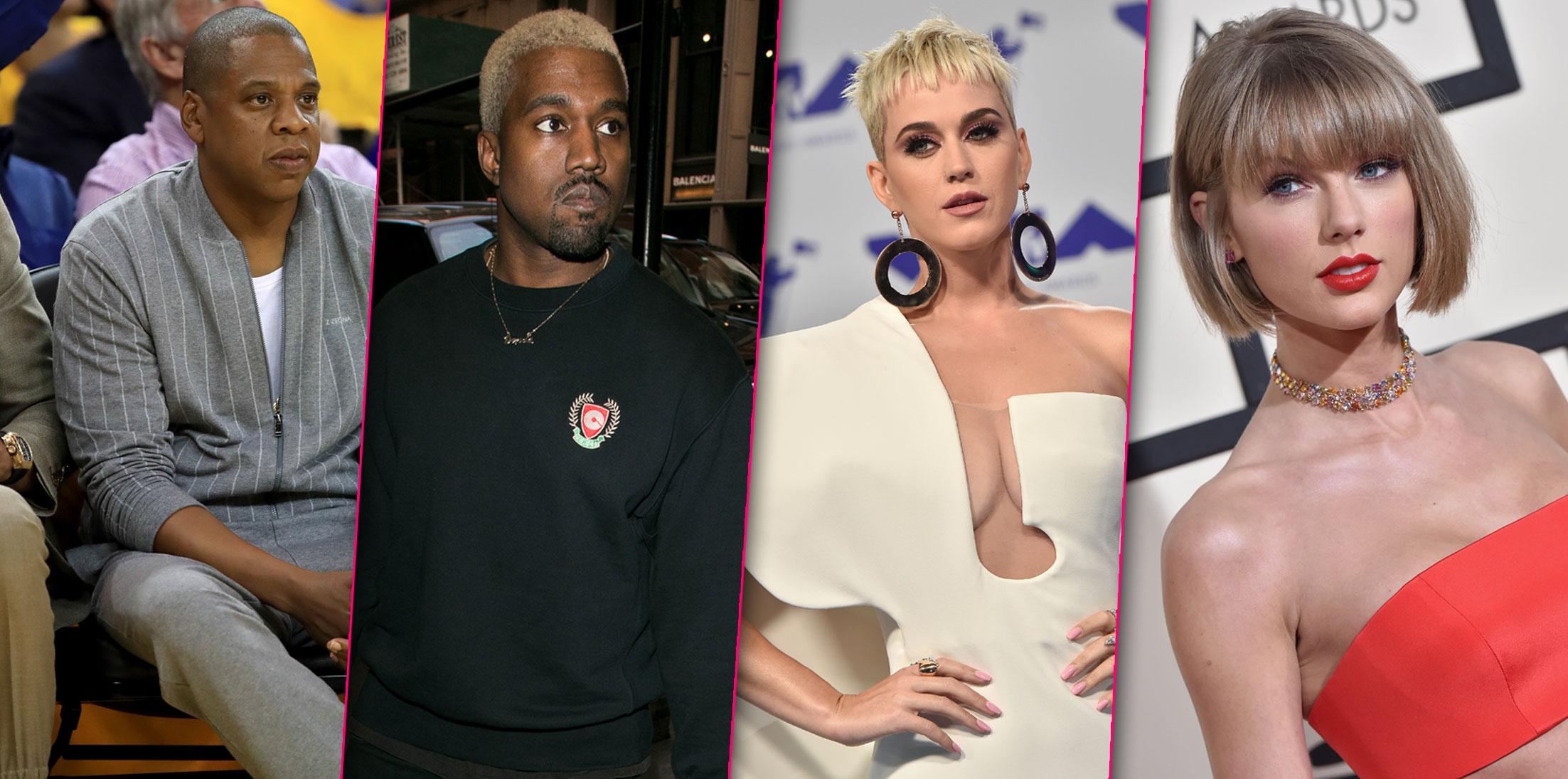 Can't get enough of the drama? Neither can we. We rounded up some of the biggest, nastiest celebrity feuds. And if you can't get enough here, tune-in to REELZ on Friday nights for Us Weekly's Famous Feuds.
This season will also spotlight the feuds between Taylor Swift and Katy Perry, Jay-Z and Kanye West, and Orlando Bloom and Justin Bieber, among others, in a format that combines expert interviews and reenactments of key events.
Us Weekly's Famous Feuds airs on Fridays at 9 p.m. ET on REELZ.
Article continues below advertisement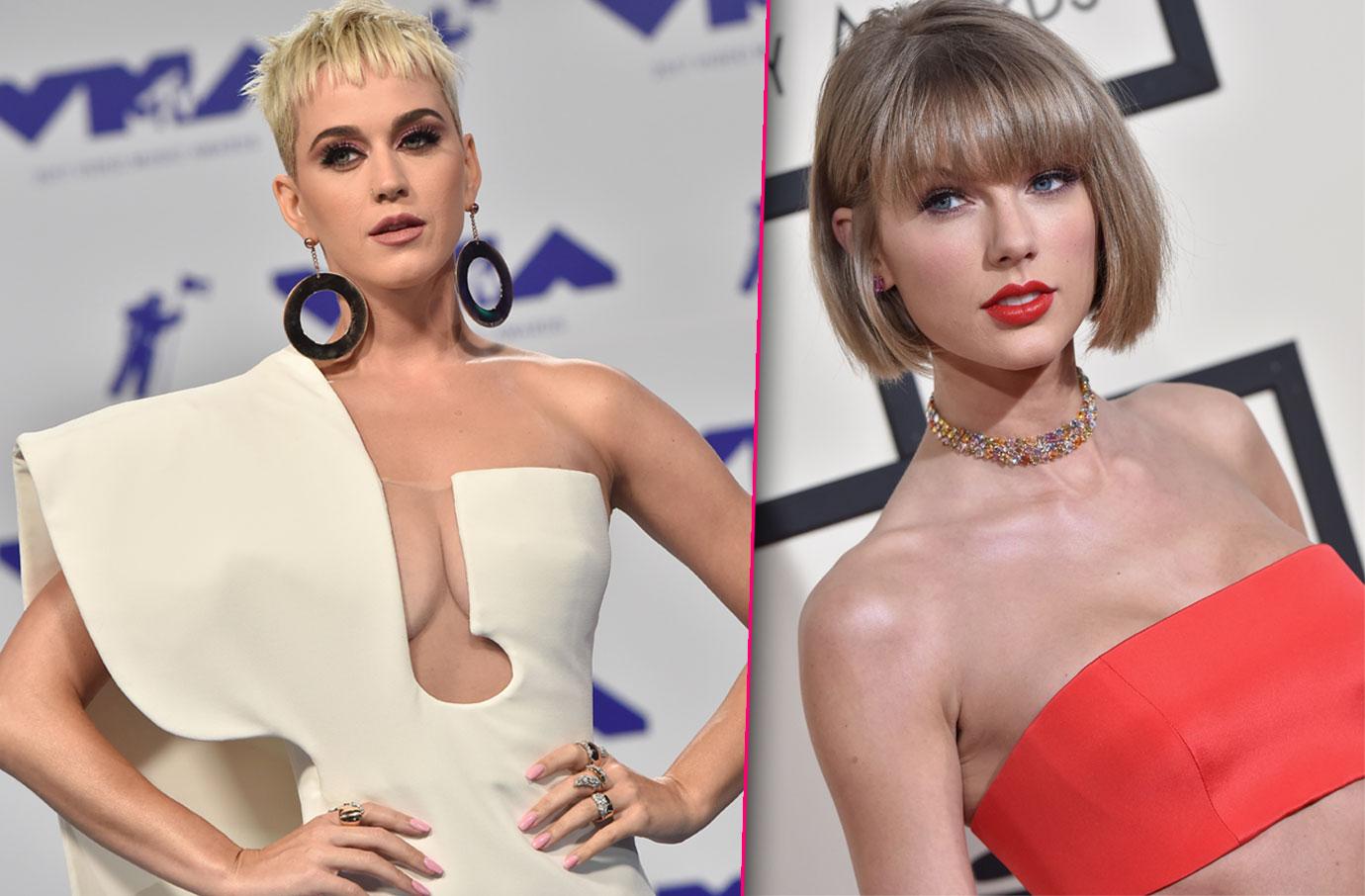 Taylor Swift and Katy Perry were social media BFFs for years before they turned on each other. A feud ignited with the start of Perry dating Swift's ex John Mayer and escalated when the Swish Swish singer poached her ex-BBF's dancers.
"For years, I was never sure if we were friends or not," Swift said of Perry in an interview with Rolling Stone magazine. After stealing away her tour dancers, Swift said of Perry "Oh, we're just straight-up enemies." The teen queen continued, "So now I have to avoid her. It's awkward, and I don't like it."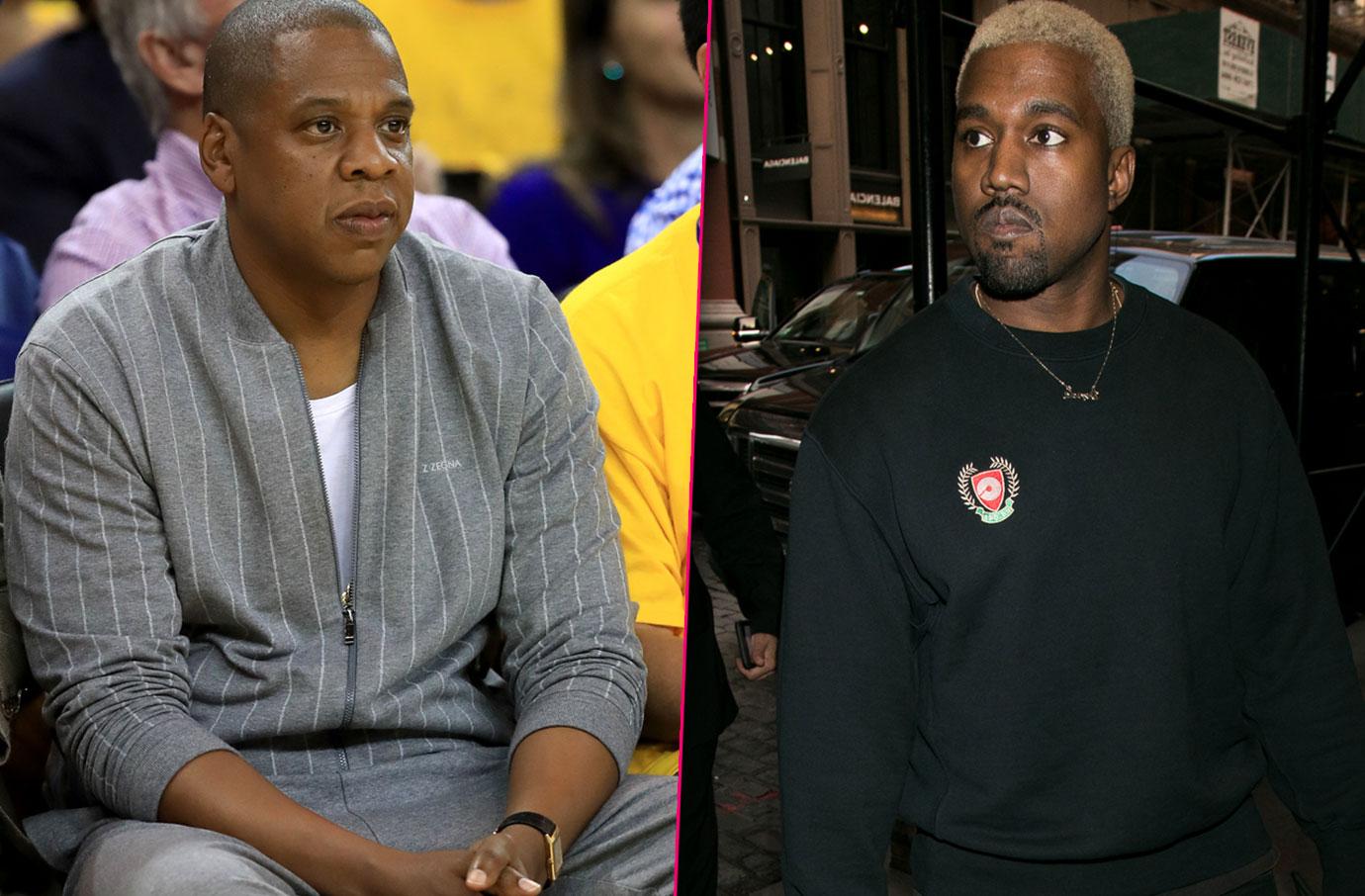 Jay-Z and Kanye West are at the center of one of hip-hop's greatest feuds. Last year, Kanye called out Beyonce and Jay at a concert. "Beyonce, I was hurt because I hear that you said you wouldn't perform unless you won video of the year over me," the Yeezy designer said.
Jay spoke about the feud on a podcast to promote 4:44. "But what really hurt me was, you can't bring my kids and my wife into it," Jay said. "We've gotten past bigger issues. But you brought my family into it. Now it's a problem with me. That's a real, real problem. And he knows it's a problem."
Article continues below advertisement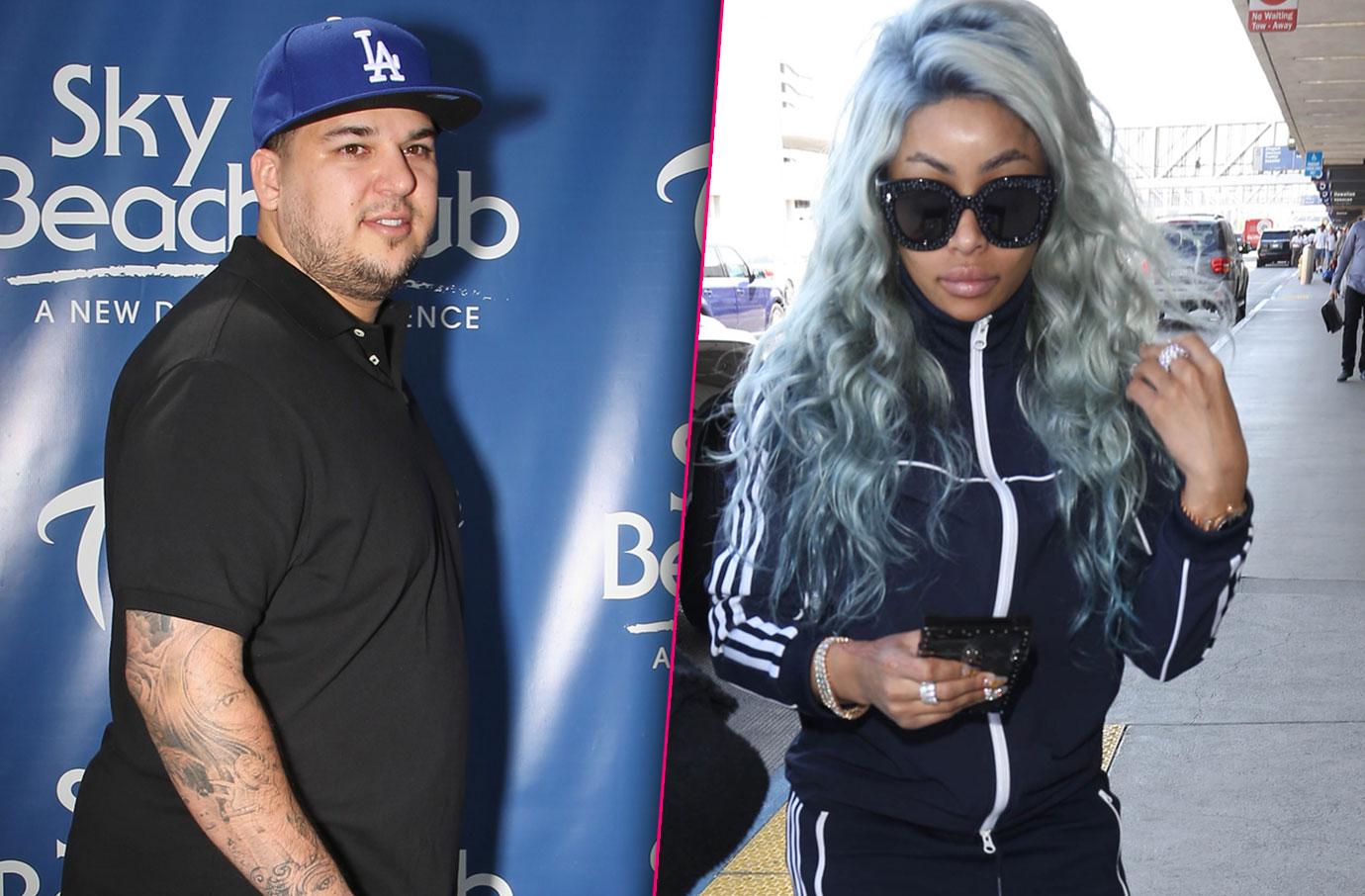 Blac Chyna's feud with Rob Kardashians peaked when she became the victim of a vicious online revenge porn rant by her baby daddy.
As RadarOnlinereported, the feud began earlier today when Kardashian posted (and later deleted) nude photos of Chyna and screenshots of their supposed text conversations, putting the model on blast for her alleged two-timing ways.
The former stripper obtained a restraining order against the sock entrepreneur, forbidding him from posting any more naked photos of her on social media.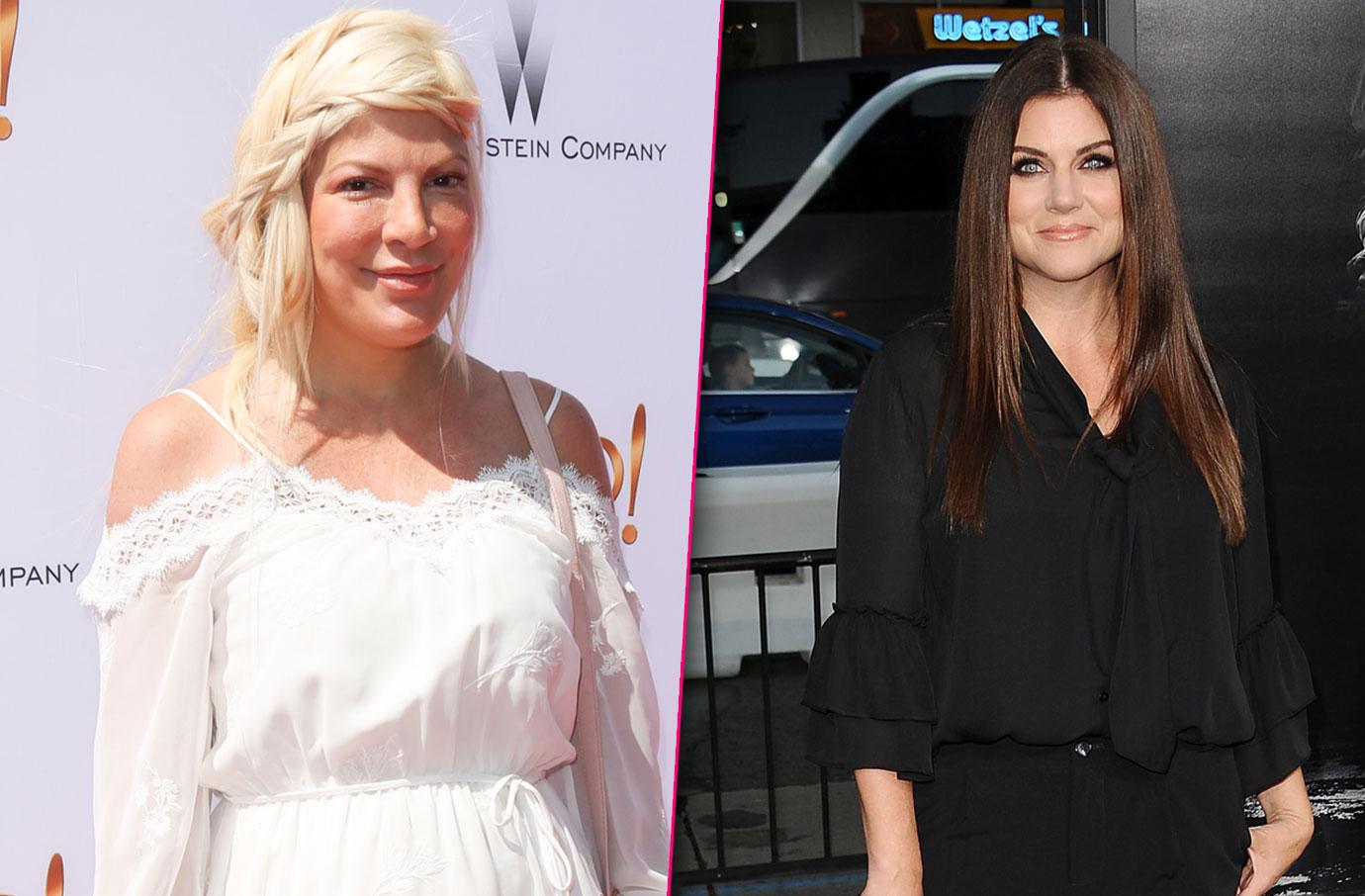 This famous feud started when Tiffani Thiessen's accused Tori Spelling and Jennie Garth of being "mean girls" after she joined the show in 1994. It continued when Tori's and Tiffani's kids went to the same preschool, the source says, and even during the three years they lived less than a block apart in Encino, Calif.
"It's sad that they can't put their differences aside," says the source, "but it seems they never will."
A brief attempt at reconciliation failed after Tori dissed Tiff on a May episode of RuPaul's Drag Race, a source says. And the two have now kicked their feud up a notch! The two didn't acknowledge each other at a children's party in August.
Article continues below advertisement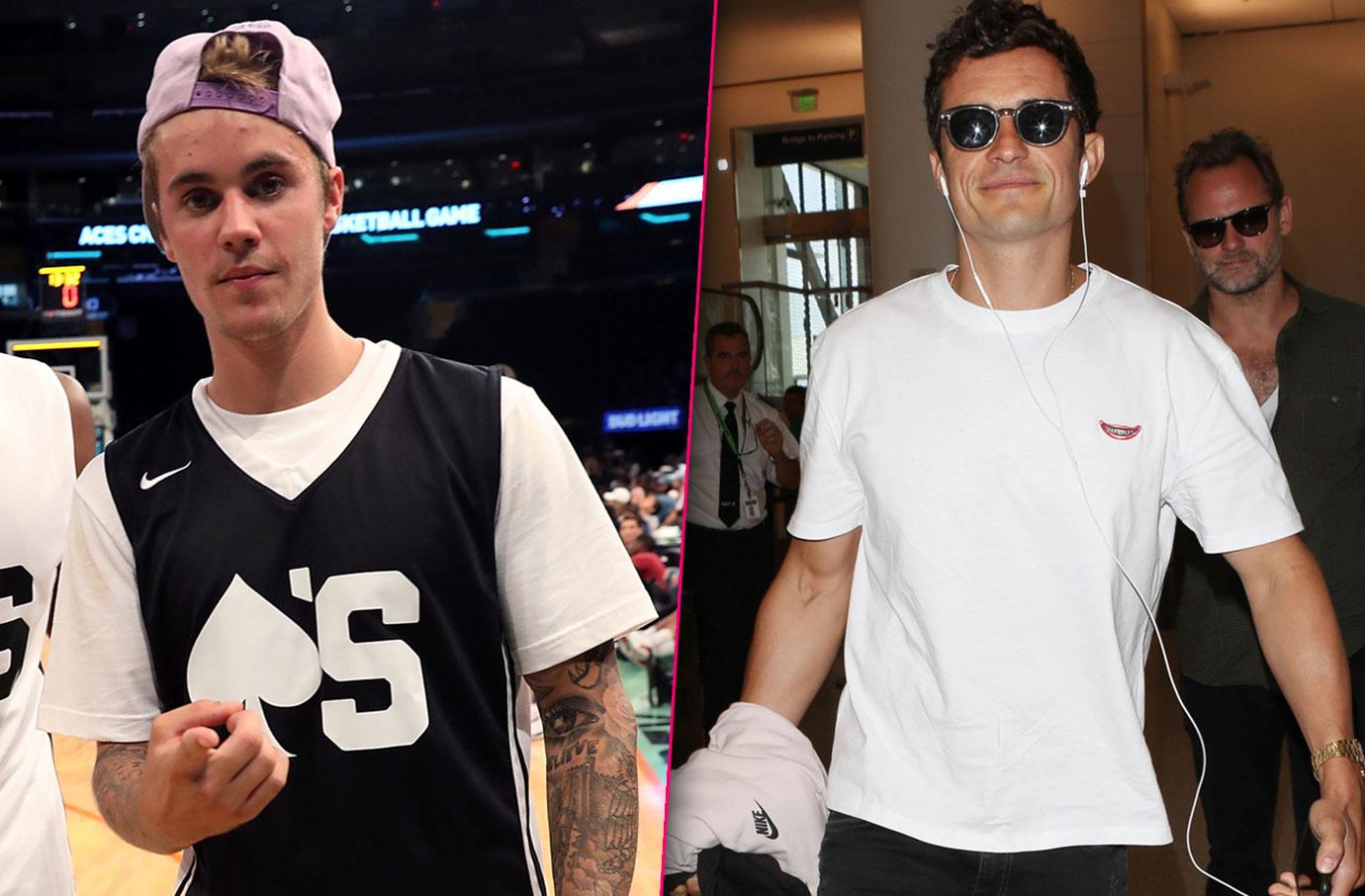 Orlando Bloom and Justin Bieber were spotted in a scuffle at Cipriani's in Ibiza in July 2017, RadarOnline reported. The restaurant was packed with other celebrities such as Lindsay Lohan, Diddy and Paris Hilton, according to reports. The "Friends" singer was reportedly taunting the Pirates of the Caribbean actor about hooking up with his ex-wife, model Miranda Kerr.
Eyewitnesses said that they saw Bloom throw a punch at the "Beauty and a Beat" singer, which made the crowd applaud. Bieber reportedly left the restaurant when the cheering against him became too much.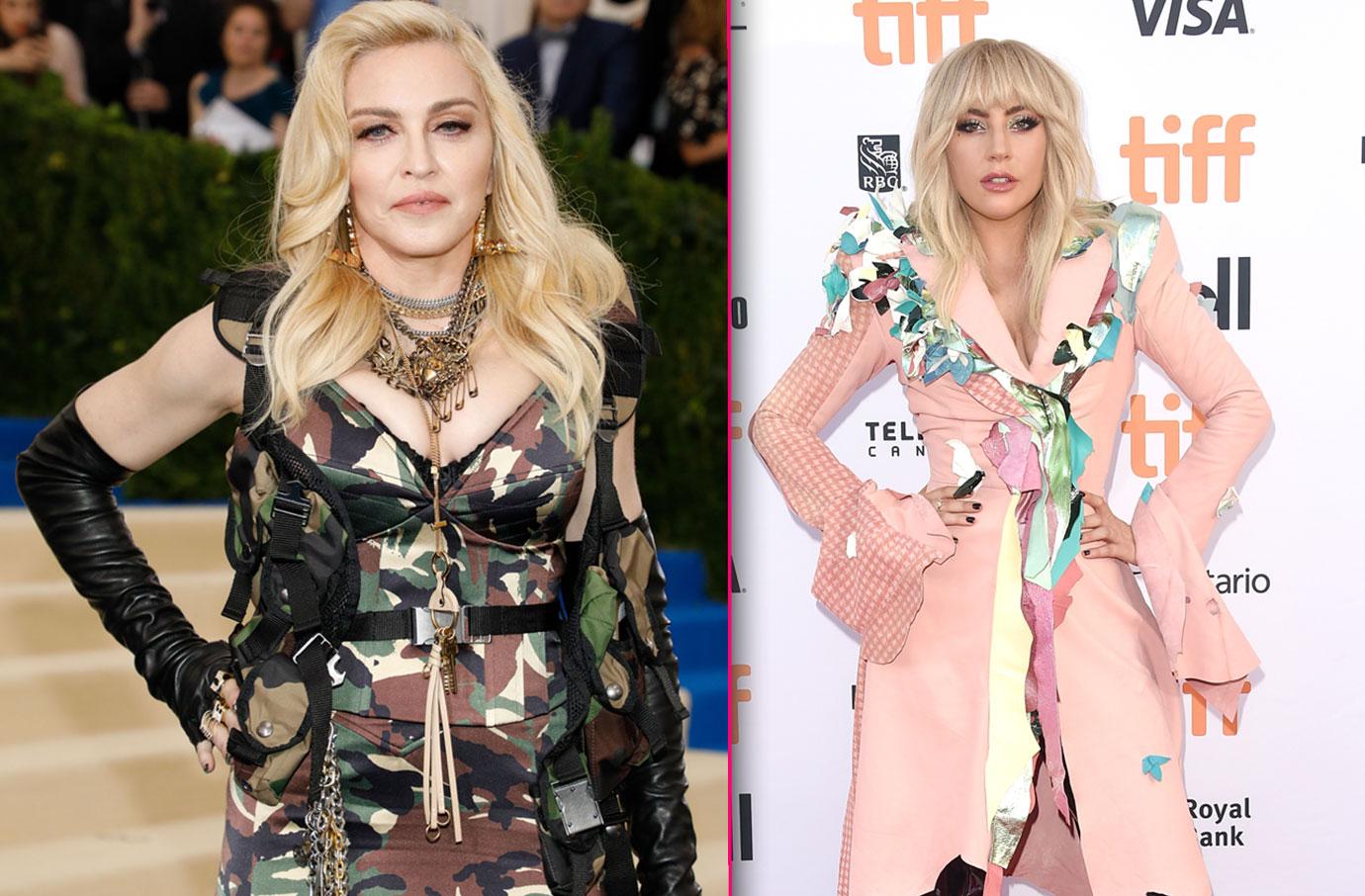 Bigger than life blonde pop stars Madonna and Lady Gaga have plenty in common — including masters of throwing shade. The singers first feuded in 2012 when Madonna accused Lady Gaga of having "blatantly ripped off" the legendary track "Express Yourself" when she came out with "Born this Way."
"Madonna and I are very different," Gaga said. "I play a lot of instruments. I write all my own music. I spend hours and hours away in the studio. I'm a producer. I'm a writer. What I do is different." Yowza.
"I certainly think she references me a lot in her work. Sometimes I think it's amusing and flattering and well-done. Obviously, I've influenced her," Madonna said when asked about Gaga in an 20/20 interview. "It feels reductive....Look it up."
Article continues below advertisement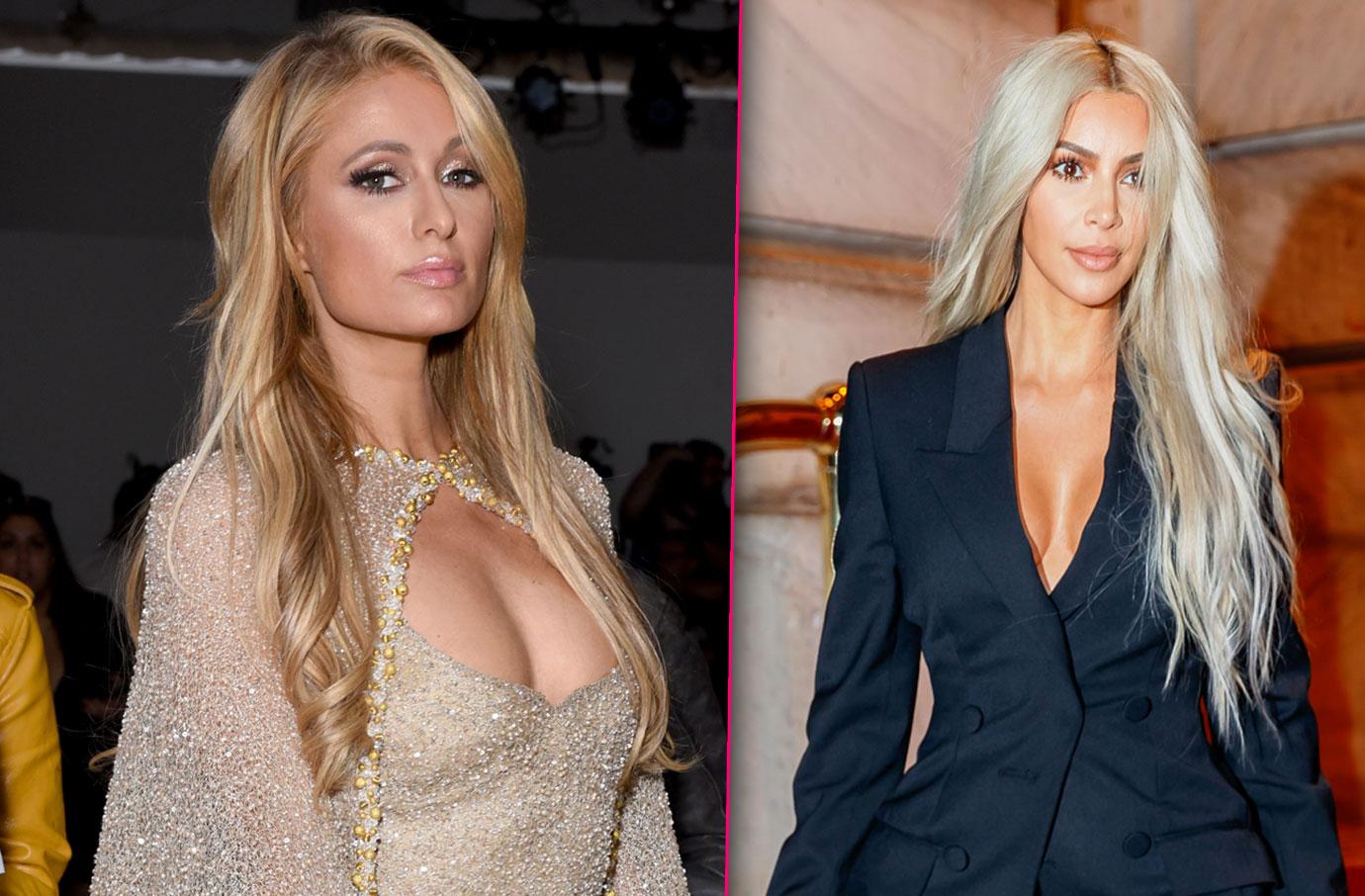 Before Kim Kardashian was the queen or reality TV, Paris Hilton reigned with her BFF Nicole Richie. And was boss to then unknown Kim. But the power shifted when the Kardashian clan landed the hit reality show that made them famous. Paris' star began to fade, and began throwing shade at Kim, saying in a 2008 radio interview that Mrs. West's rear end looked like "cottage cheese inside a big trash bag."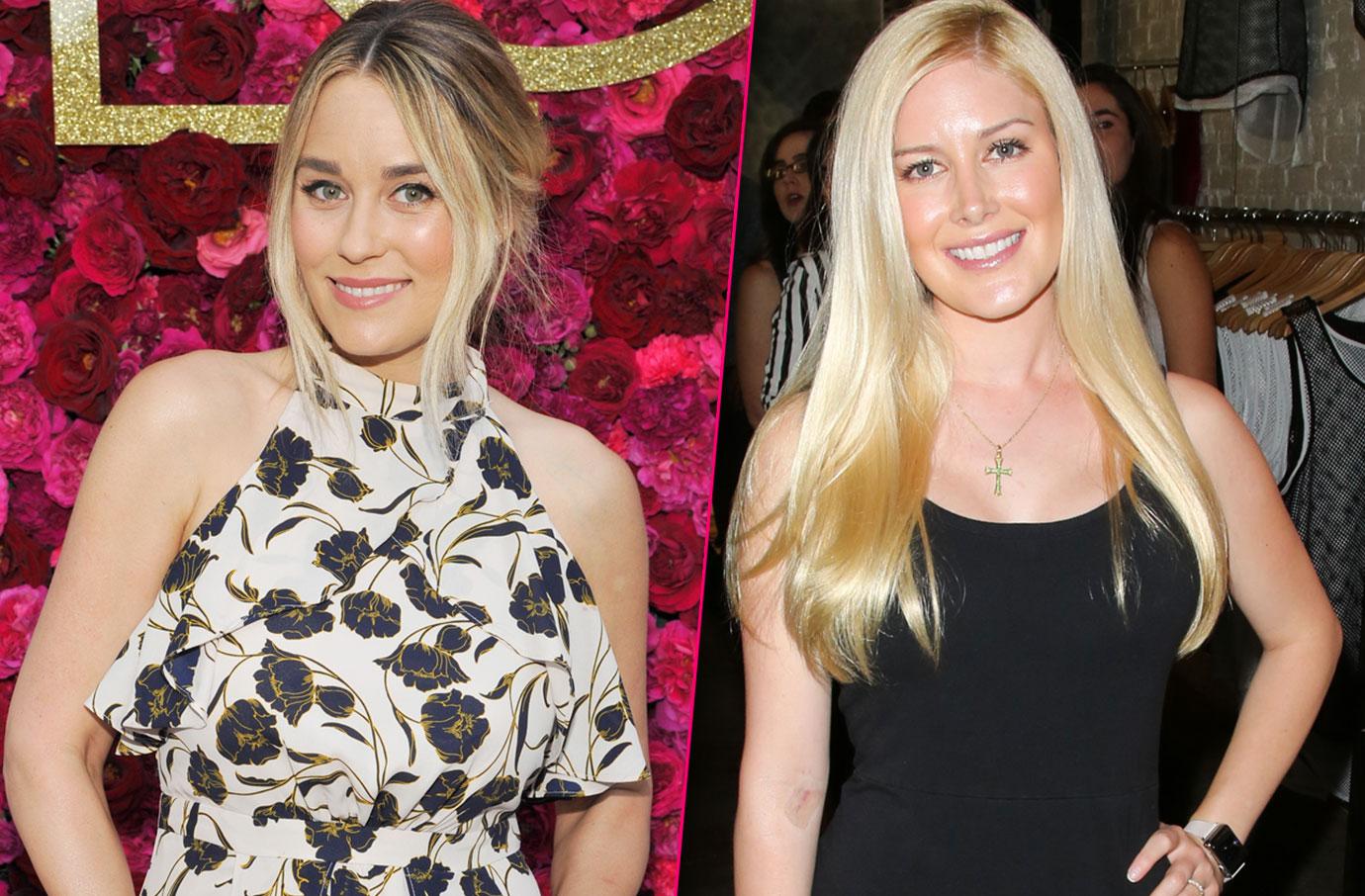 It was the reality TV screaming match that is still legendary. On the premier of season 3 of The Hills, Lauren Conrad went off on Heidi Montag, yelling: "You know what you did." Now that's one way to end a friendship. The two blondes never bounced back from the spat.
Article continues below advertisement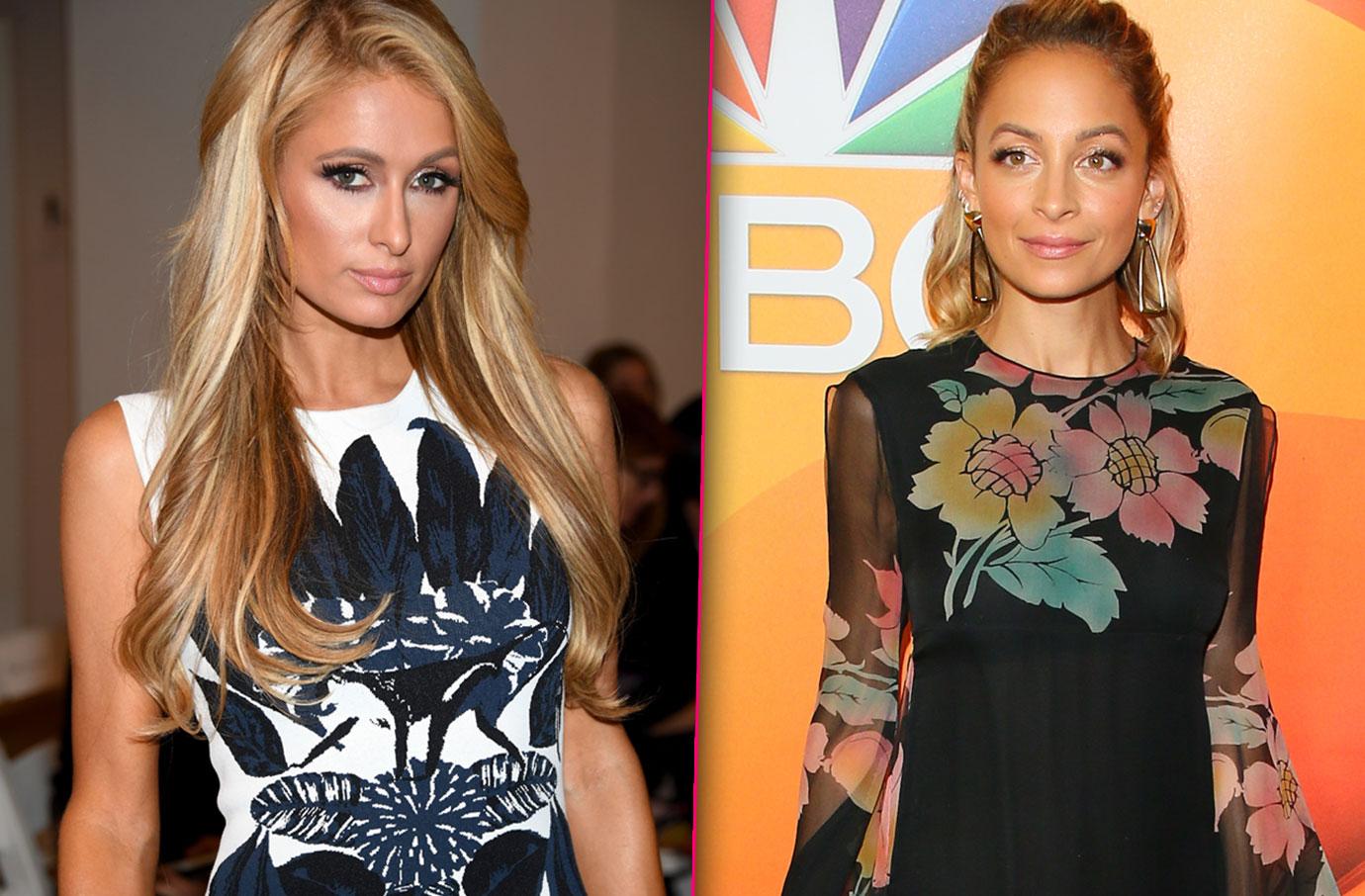 Paris Hilton and Nicole Richie were the queens of celebrity reality TV shows in the early aughts. They were introduced to American living rooms with the show A Simple Life, but the two were actually childhood friends.
We still don't know what caused the BFFs to split, but Hilton released a statement that read: "It's no big secret that Nicole and I are no longer friends. Nicole knows what she did, and that's all I'm ever going to say about it."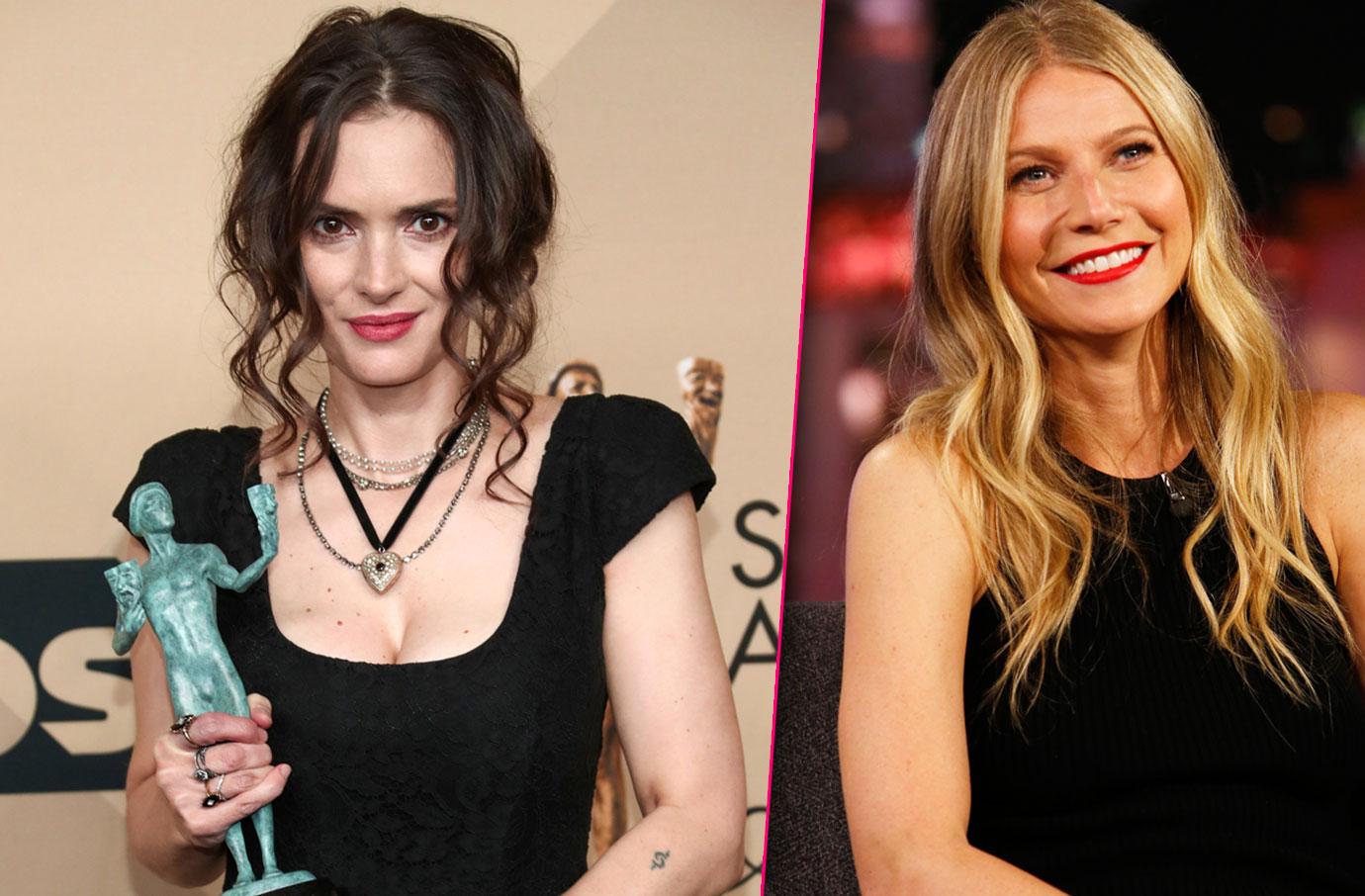 As twenty-somethings, Gwyneth Paltrow and Winona Ryder were Hollywood "It" girls - and they were BFF! While there have been no public statements on their crumbled friendships, reports claimed that Paltrow saw the script for Shakespeare in Love at Ryder's house, and secretly audition for the role. Not only did she get it, the role won Paltrow and Oscar for lead actress.