PHOTOS
Chace's Grueling "Footloose" Trials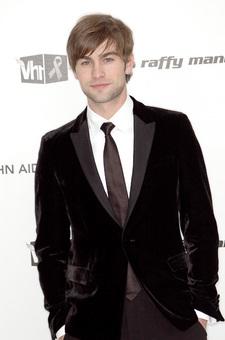 It's good to know that, just because you're white hot star like Chace Crawford, it doesn't mean you're going to get gigs handed to you on a silver platter.
At least, not when it comes to things as serious and important as the remake of Footloose.
Chace Crawford, who scooped up Kevin Bacon's role from the 1984 original when Zac Efron dropped out, has revealed that he went through a grueling audition process before being given the part.
Article continues below advertisement
"It was, like, five hours of the most rigorous tests ever," the Gossip Girl star told EW.
But, he added, "I walked out very confident."
And rightly so, according to producer, Craig Zadan. "At the end of it, we all sort of looked at each other and said, 'He's the guy!'," Zadan, who also produced the original, gushed to the site.
CLICK the pics for more Chace!