PHOTOS
Chainsmokers Member's Girlfriend Calls Him 'Trash' After Posting Video Of Him Cheating On Her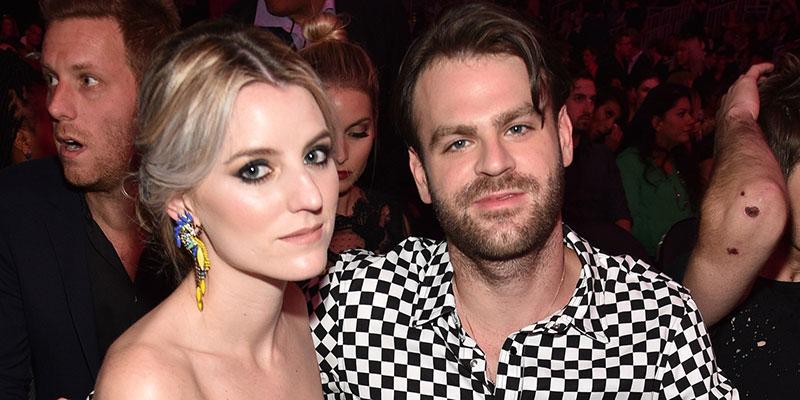 The Chainsmokers' frontman Alex Pall was allegedly caught on video cheating on his girlfriend Tori Woodward—and she was having NONE of it! Click through to see how she clapped back at him on social media!
Article continues below advertisement
Tori's Instagram followers got a mouthful on Tuesday when she BLASTED her now ex-boyfriend after allegedly catching him cheating on her on video.
Not only did she post a video of him allegedly making out with a "lame Instagram model," she called him "trash" in a long rant that has since been removed from her page by the social media website because it didn't "follow our community guidelines."
Article continues below advertisement
She began the post with, "They'll look you in the eyes and tell you they love you. Then destroy you without a second thought."
In another angle from the black and white footage, in which Alex was seen allegedly feeling up on the mystery blonde, Tori wrote "Men are trash. Don't ever forget it."
Article continues below advertisement
Apparently this wasn't the first time she allegedly caught her man cheating throughout their four-year relationship. But it sounds like it was the last. "That "psycho b*tch" from Vegas, the 'lame Instagram model' caught on video and countless others he looked me in the eyes and swore on his life he never touched."
And she did not end it there: "Consistent outright denial faded to him explaining that because all men do it it's not that bad and, in different words, that because he's famous now he has a different rulebook for decency."
Article continues below advertisement
"What's perhaps most amazing is that he HASN'T EVEN APOLOGIZED. If there was ever a time to hold powerful men accountable for their disgusting behavior it's now. Don't let your friend or brother or business partner be that guy. Basic respect for women in life should not be such a hard standard to hold each other to."
And in case there was any question about whether she would try to make the relationship work, she nipped that in the bud: "I'm moving on with my life now with the satisfaction that I'm liberated from a horrible person and encourage anyone else in a similar position to know your worth and do the same."
What do you think about Tori blasting Alex on social media for allegedly cheating on her? Sound off in the comment section!