PHOTOS
Charlie Sheen Spent $1.6 Million On Hookers While HIV+, Ex Claims He Never Told Her About Diagnosis And More Developments!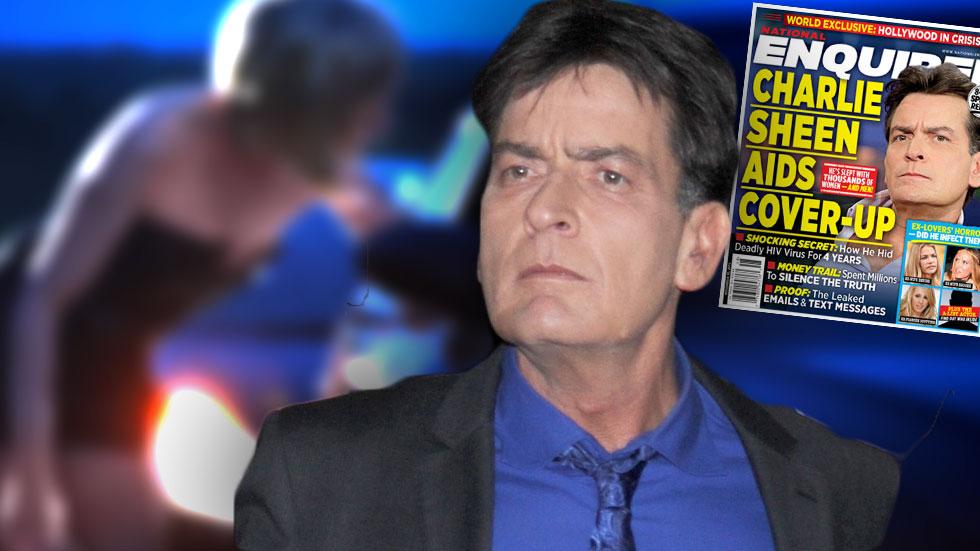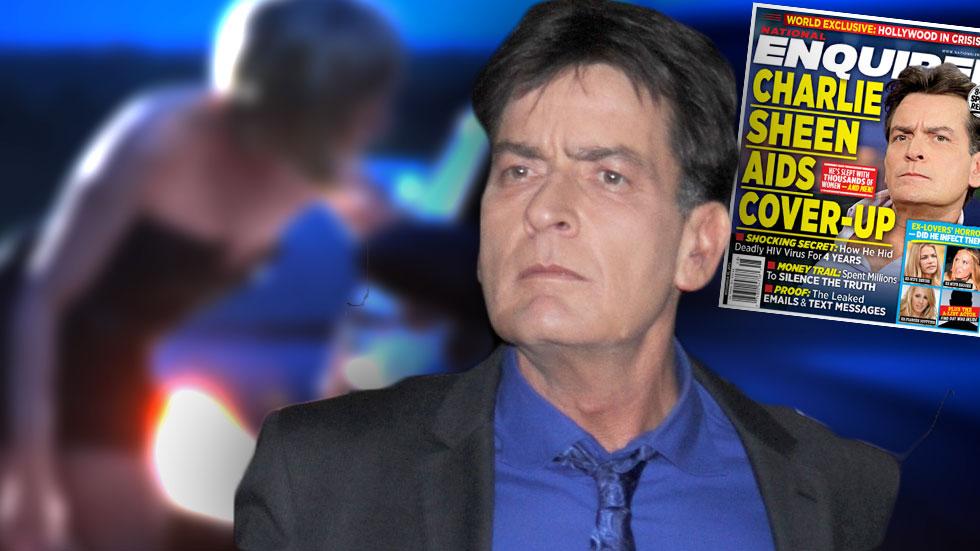 Charlie Sheen confirmed The National ENQUIRER's bombshell report that he was diagnosed with HIV four years ago. But the scandal doesn't stop there! From spending over one million dollars on hookers – while HIV positive! – to secret romps with transsexuals, check out six developments from the cover-up!
Article continues below advertisement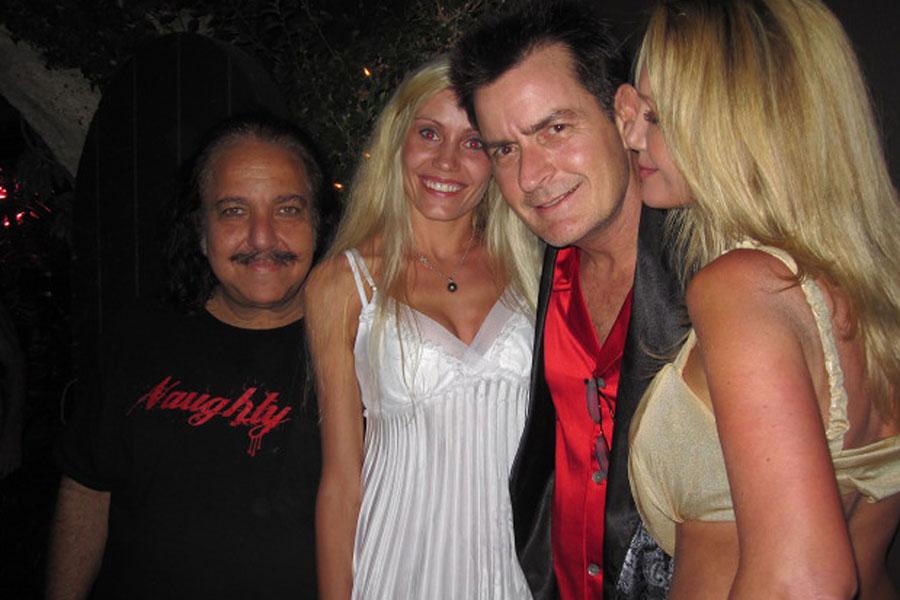 The former Two and a Half Men actor clearly took his HIV diagnosis hard, as RadarOnline reported that he spent over one million dollars on hookers in only one year! Charlie revealed while on the Today show that he was diagnosed with the illness in 2011. According to his 2013 financial reports for his production company 9th Step, he spent a cool $1,629,507 on hookers! "The item was listed as 'Friendly Entertainment,' which was Charlie's shorthand for sex workers," a source told the website of the actor.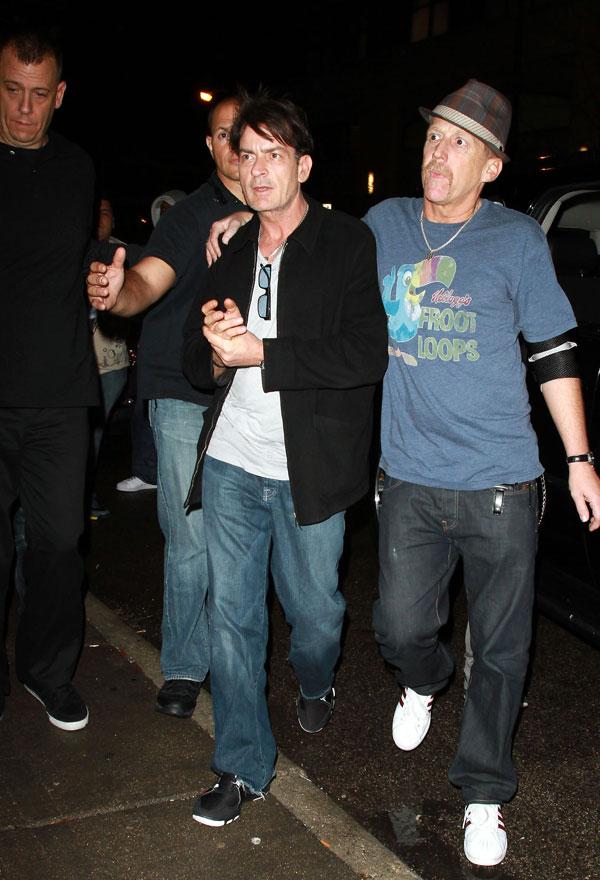 Although the 50-year-old is known for being a sex-crazed ladies man, he reportedly had an interest in "pre-op transsexuals." Madam Anna Gristina told the New York Post that Charlie provided the actor with prostitutes through her agency from 2009 to 2010. "He never asked me, but he said to my girls, 'Do you have any guys that you could call right now?' I have no idea if he wanted them for himself, or if he wanted to watch them have sex with the other girls or with his wife or what," she told the newspaper.
Article continues below advertisement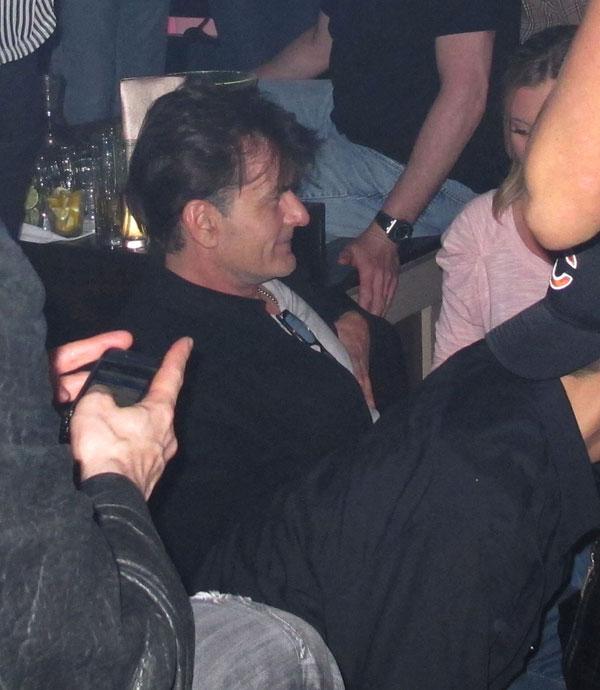 The National ENQUIRER also reported that Sheen was "secretly bisexual." He "regularly spent thousands of dollars to sleep with transsexual hookers who he would hire and have them service him at his Mulholland Estate mansion," a source told NE. It was even reported that Charlie and his ex-wife Brooke Mueller had close to 10 sex partners while married. "It's more twisted than anyone knows or has suspected," a source told Radar. "It's crazy."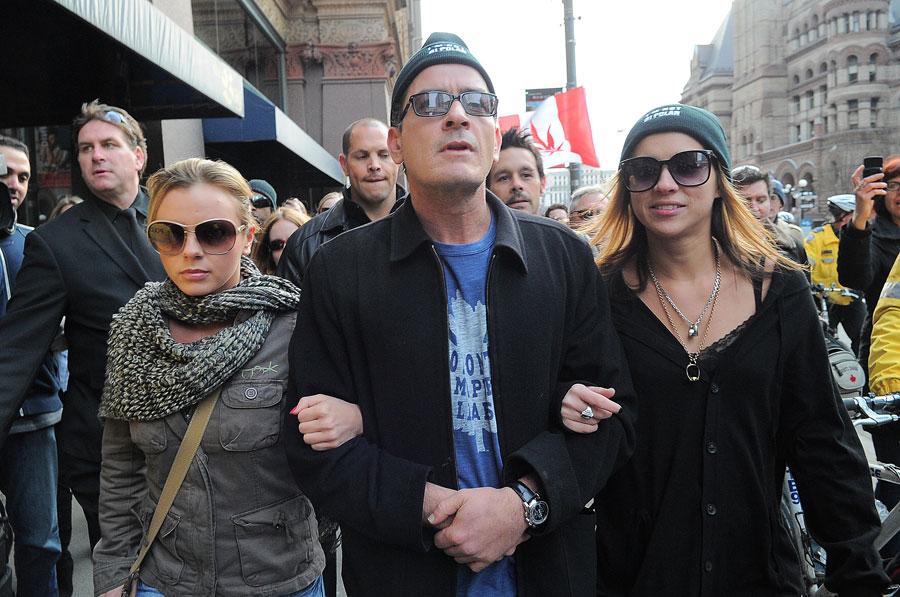 Article continues below advertisement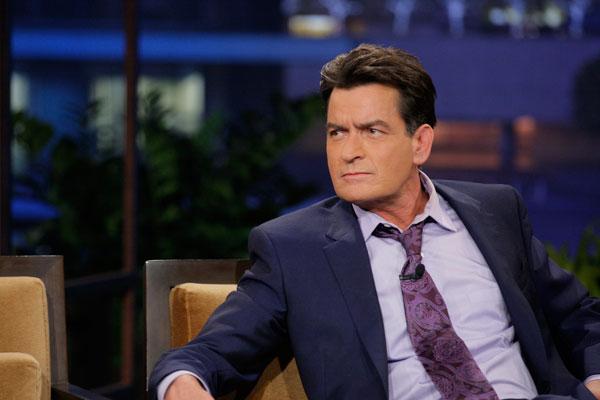 Charlie's HIV diagnosis isn't the only bombshell, as he got porn star Kacey Jordan pregnant in 2011! She told the Daily Mail that she was paid $30,000 to go to a party at Sheen's house. When they had sex, she explained that even though he was very good about using protection, their condom broke and she had to abort the child. The HIV scandal doesn't shock Kacey, as she told the website, "Charlie has definitely done some things that you would consider high risk that would have increased his chance of contracting HIV," she told the Daily Mail. "I'm not shocked at all that this is happening, being a girl of the industry and knowing what lifestyle he leads; knowing what kind of things he does in his personal time – drugs, the sex with porn stars, sex with transsexuals."