PHOTOS
Here's How Chelsea Houska Is Getting Back Into Shape After Third Baby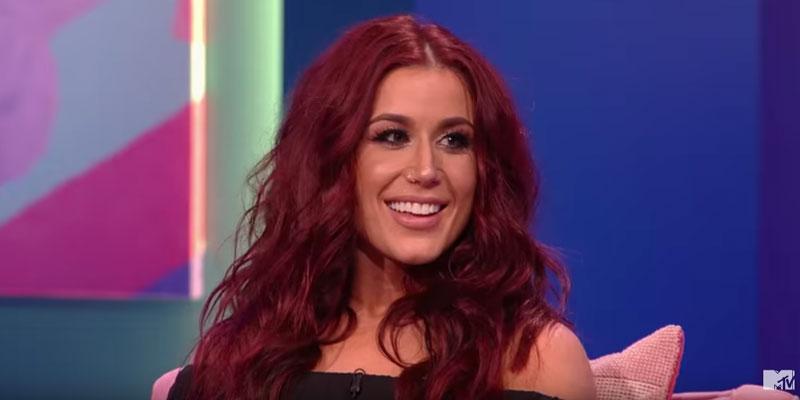 It's safe to say...Chelsea Houska has never looked better! After the Teen Mom 2 star welcomed her second child in January 2017, she followed a weight loss program that helped her shed the baby weight and look incredible on her wedding day back in October of that year. Now weeks after welcoming her third child, the mom is ready to get back into shape and she's revealing all the details!
Article continues below advertisement
"I'm slowly but surely adjusting to being a mommy to three and I'm ready to start working on myself again too! I'm so grateful for a healthy pregnancy with Layne that resulted in a healthy weight gain- I have half off already and will work towards getting back to where I felt my best while maintaining a healthy supply to nourish my sweet baby girl," she wrote on Instagram.
Adding, "...I first started @profile_sanford #ad when I was nursing Watson and I had awesome results, so I'm motivated to do it again! Join me on my journey and sign up for $150 by using my link in my bio!!"
Article continues below advertisement
After fans started to notice how amazing she looked after giving birth to her son, Chelsea announced that she became a Profile member. Chelsea's success story on the site explained that after witnessing her friends participate in the program, she decided to give it a try and in the end she lost 50 pounds just in time for her October 2017 wedding. "I was feeling great, had more energy than ever and couldn't have been happier," she said. "I felt amazing in my wedding dress and proud that I had done that for myself."
"Once you get through the first couple weeks, it's easy," she said. "Now it's instilled in my choices. It's not like I choose a bowl of pasta now. I always choose the healthier option. It's habit."
Article continues below advertisement
One of her healthy options is Cauliflour Pizza crusts, which she often shares on her social media! Yum!