PHOTOS
See Chloe Chrisley's Cutest Moments As She Celebrates Her 5th Birthday Today!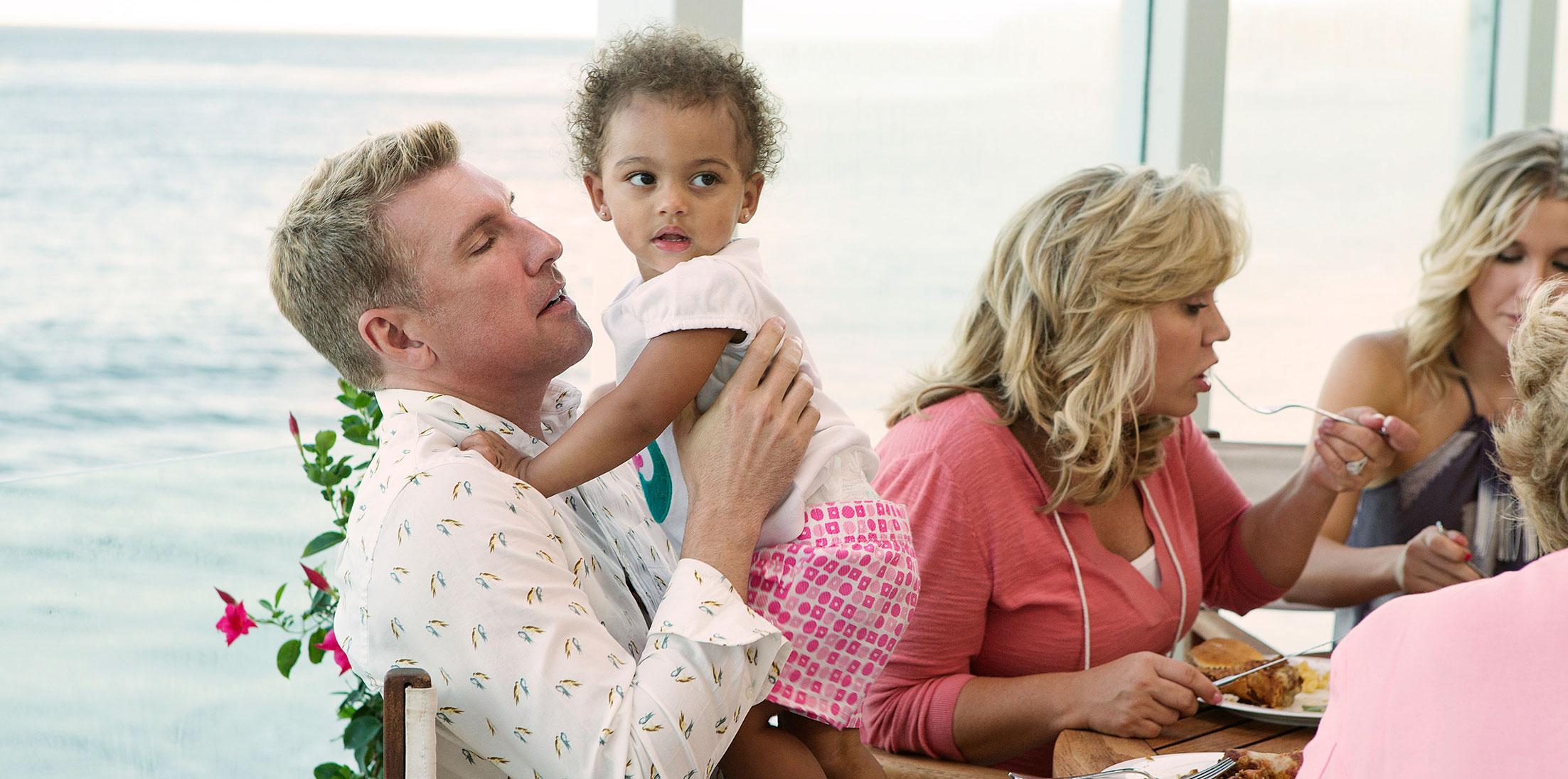 Happy Birthday is in order for Todd Chrisley's granddaughter Chloe! She officially turns five today, and over the course of the past couple of years has given us some super cute moments with her family that is nothing short of precious. Click-through to see the adorableness!
Article continues below advertisement
Todd shared a super precious photo of him and Chloe to celebrate her fifth birthday. The caption read, "It's so hard to believe that our baby is turning 5 today , what a blessing God has given us with little miss Chloe , We love you sweet baby to the moon and back and beyond , you have given me hope when We thought I­t­ no longer existed , you've given me peace in times of trouble and most importantly you have showered us all with unconditional love , joy and happiness , you will forever have my heart .Happy 5th Birthday my sweet angel." Awe!
Grandma Julie got in on the birthday love, and posted this super cute photo of Chloe with the caption "Let the Birthday festivities begin! My precious Chloe is 5 today! I can't believe I­t­! We love you so much!!! #timeflies #loved."
Article continues below advertisement
During an episode of Chrisley Knows Best, little Chloe won't get out of the water fountain and Todd's son Chase has to bribe her with money!
There was also Chloe's first birthday party, which seemed to be super stressful for Todd however she looked so precious in her pink tutu as she giggled and had a blast!
Article continues below advertisement
How rude! On another episode, Chloe says "Bye, Felicia!" to Chase and Savannah as they walk out of the room!
First day of school for Chloe this year looked to be a big success, as she was smiling from ear to ear. Todd captioned the post with, "First day of school in the bag, 'papa, read my note, it says I have great manners right papa?' Yes, darling you are amazing and papa is so proud of you...God is good."
Article continues below advertisement
Could modeling be in the future for Chloe? That may be the case as she knew how to strike a pose with Savannah!
The patriarch recently posted a set of three photos where Chloe is eating her pizza but forgets her delicious cookie! Crisis averted though, as Chloe finds the cookie and enjoys the sweet treat.
Article continues below advertisement
Todd is a super proud granddad of Chloe, especially in this cute photo of the two of them and his grandson Grayson. "Oh how I love these troublemakers …" he captions.
Looks like we will be seeing some more cute moments with Chloe as she continues to grow! Happy Birthday!
What is your favorite "cute" moment of Chloe? Sound off in the comments!