PHOTOS
Reunited! Chris Brown And Karrueche Tran Have An UNFORGETTABLE Night Out — Find Out What They Did!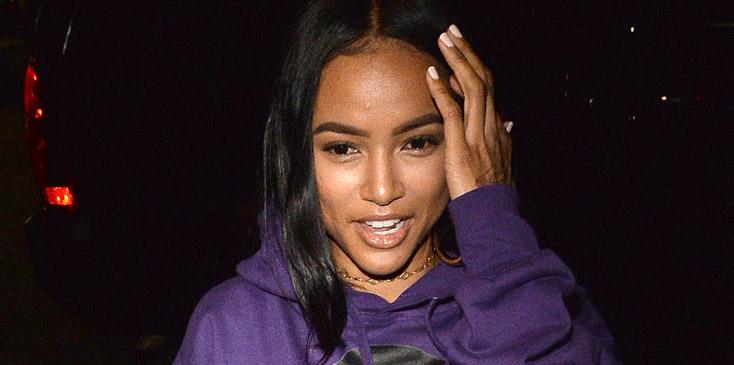 Karrueche Tran Goes To Kyle Jenners Birthday Party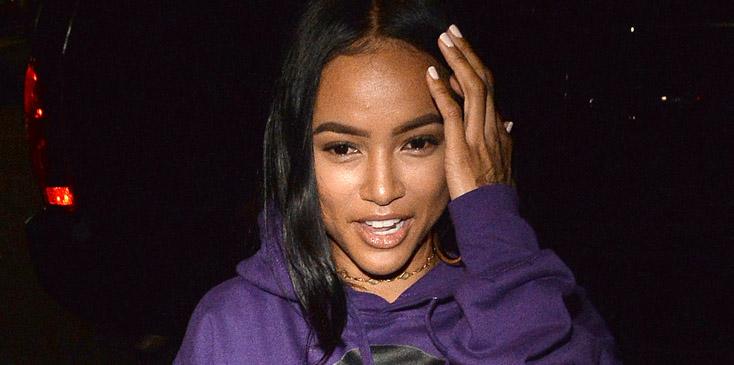 Karrueche Tran had quite the weekend as she helped Kylie Jenner ring in her 19th birthday. Things could have gone terribly wrong as she bumped into her ex-boyfriend, Chris Brown, but fortunately there was no drama!
Article continues below advertisement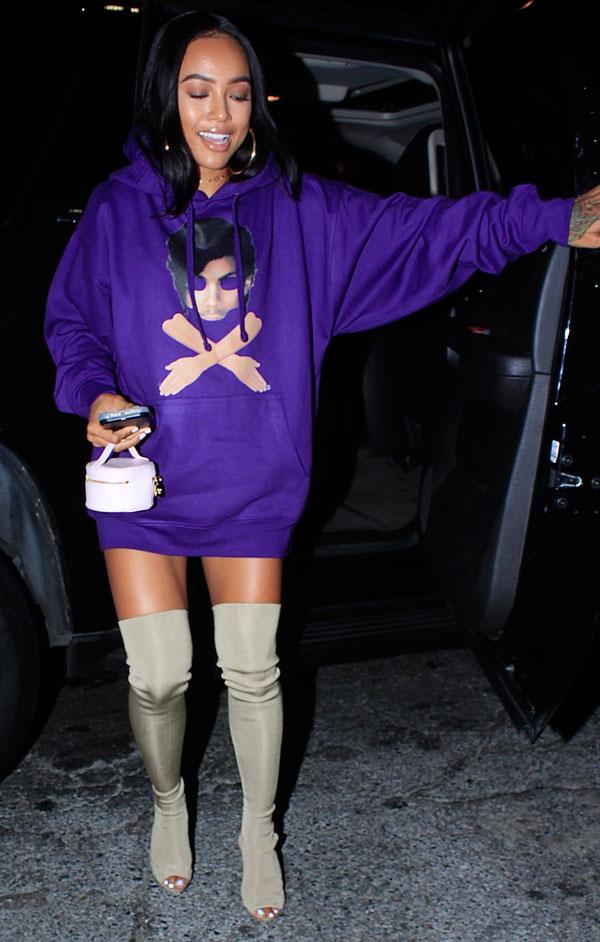 The 28-year-old model looked chic in Yeezy Season 2 thigh high boots and an oversized sweater, while Chris looked more casual in his Black Pyramid army patterned shirt.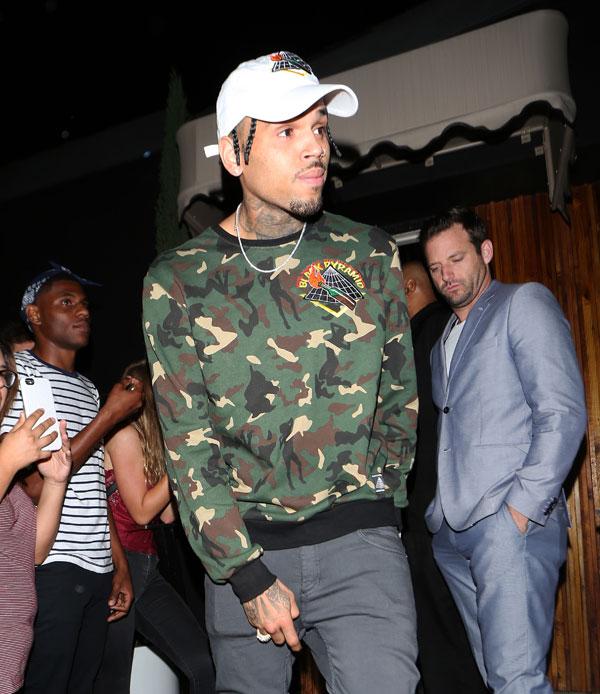 Last year, Karrueche broke up with Chris after an on-and-off relationship, after learning on social media that he impregnated another woman during their time together. She said during a radio interview with Big Boy, "I called him, I cussed him out, and I was like brushes her hands together."
Article continues below advertisement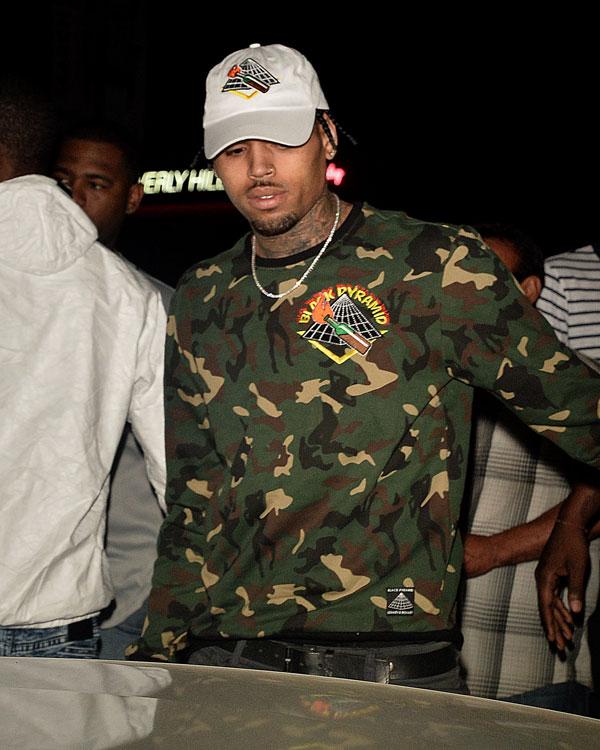 But while she may be over the relationship, Chris seems to still be hooked on his ex. He even sang about her in his hit song Back to Sleep earlier this year. "And I know we don't speak no more. But I just wanna tell you I'm sorry/ For f------'round with Keisha and MaKayla/ For all the Georgia peaches in Decatur/ For all these b----es in the elevator/ I just want you to love me/ Yeah baby don't test me/ You know I'll do it. You want me to say your name girl?/ Okay, Karrueche!"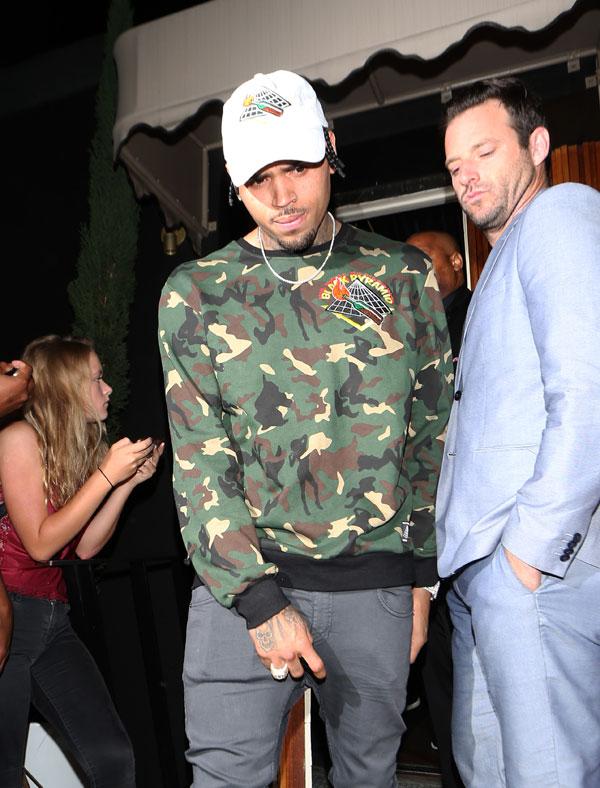 He later told Ryan Seacrest however that he was not necessarily trying to win Karrueche back. "Us getting back together, I can't say. I don't know what the future holds. As of right now, I am just completely focused on myself. I'm not trying to date anybody. I just want to figure me out and grow within myself," Chris admitted.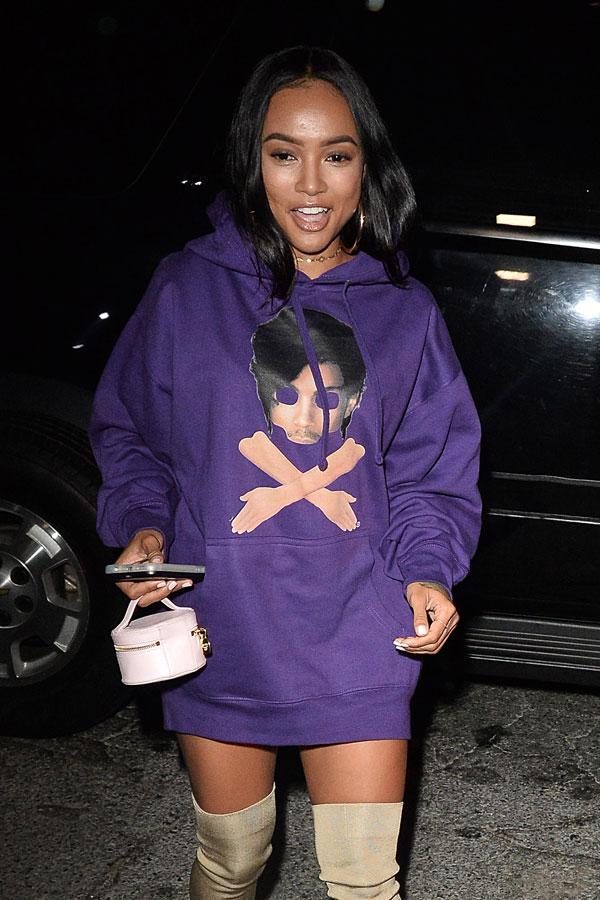 What are your thoughts on Karrueche and Chris ending up at the same party? Let us know in the comments section.