PHOTOS
Whoa There! Chrissy Teigen Goes Full-On Naked During Beach Photoshoot With Hubby John Legend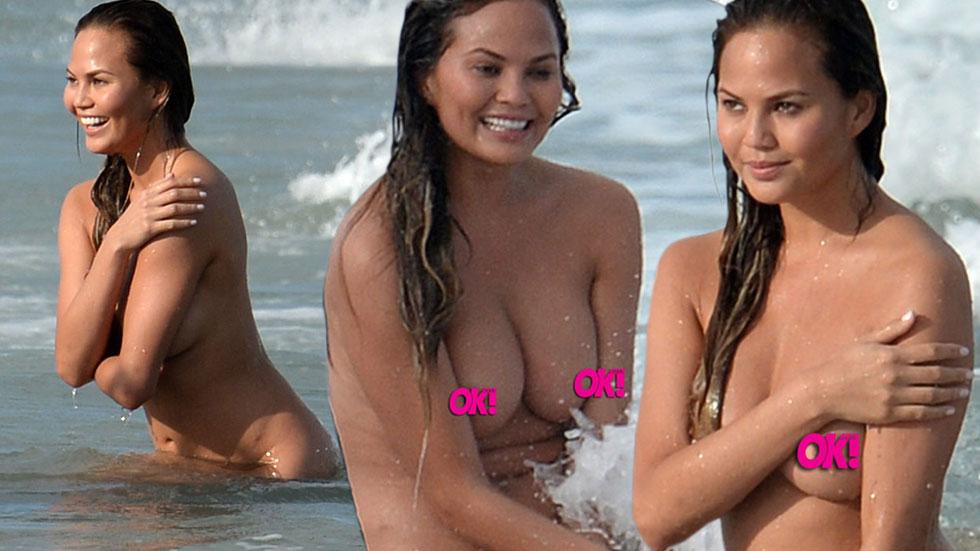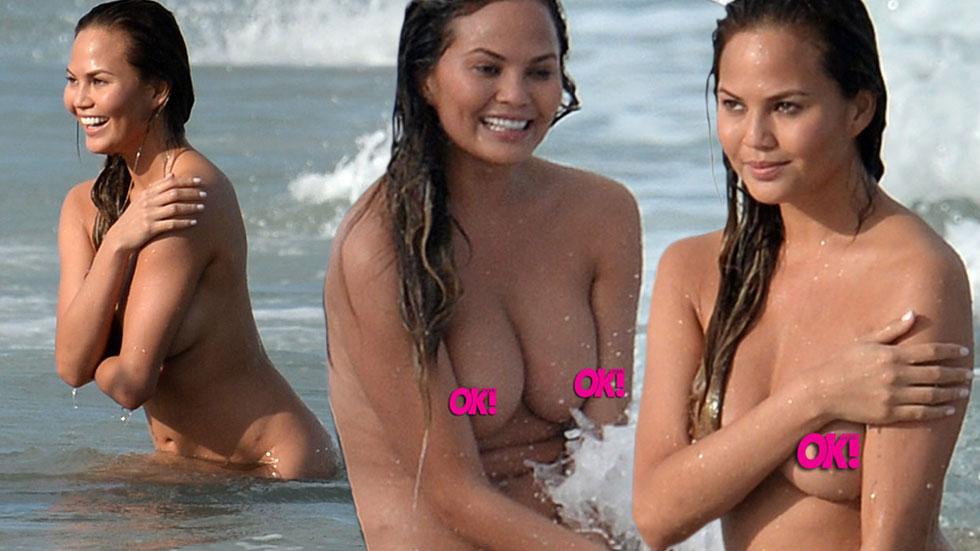 Just when we thought nothing could get sexier than her Sports Illustrated cover...this happens. Chrissy Teigen left little—well, actually nothing—to the imagination during a photoshoot with her hubby, John Legend.
Article continues below advertisement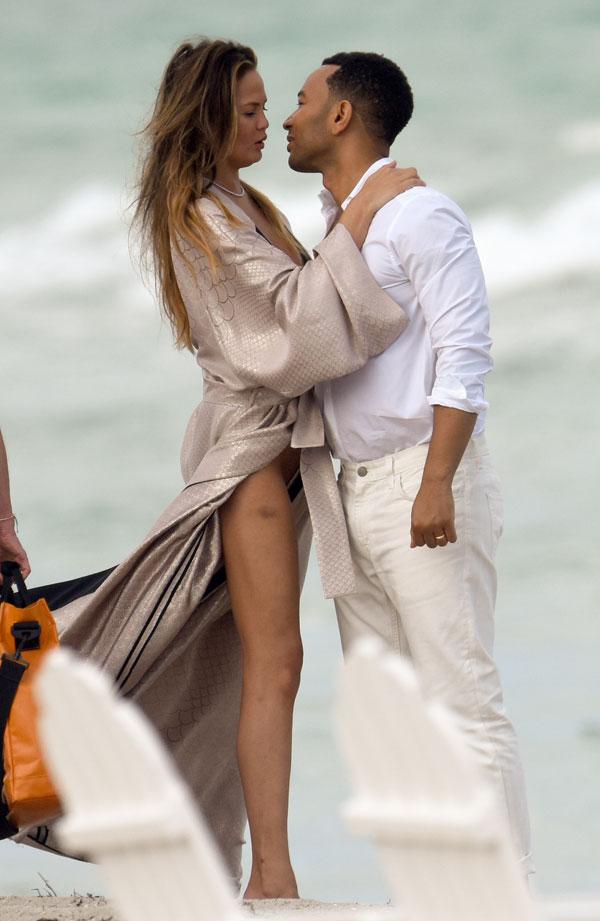 Chrissy and John posed together on Miami Beach for the top-secret shoot. Could they be getting a Vogue cover a la Kim and Kanye?!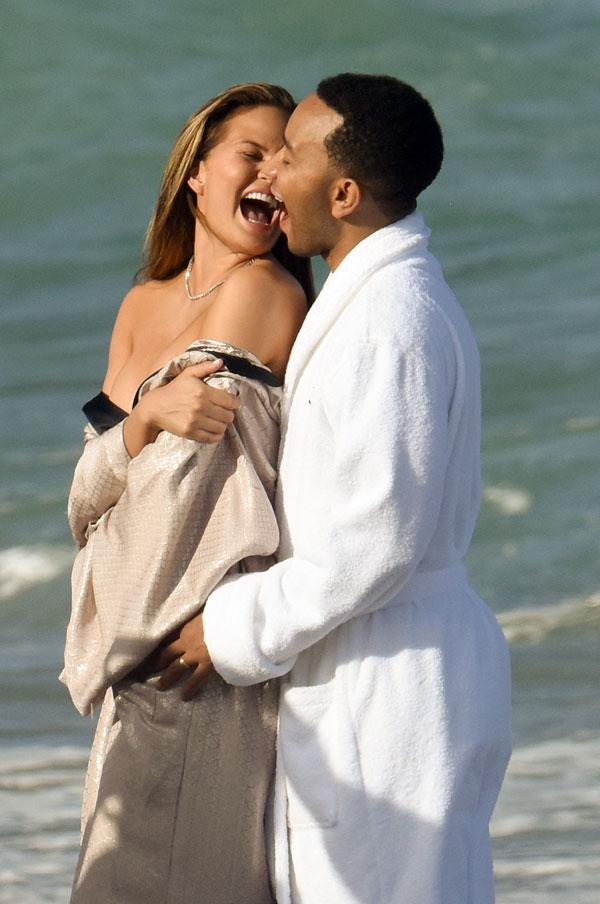 After a ton of smooching and PDA with her hubby, Chrissy decided to drop her robe and let it all hang out.
Article continues below advertisement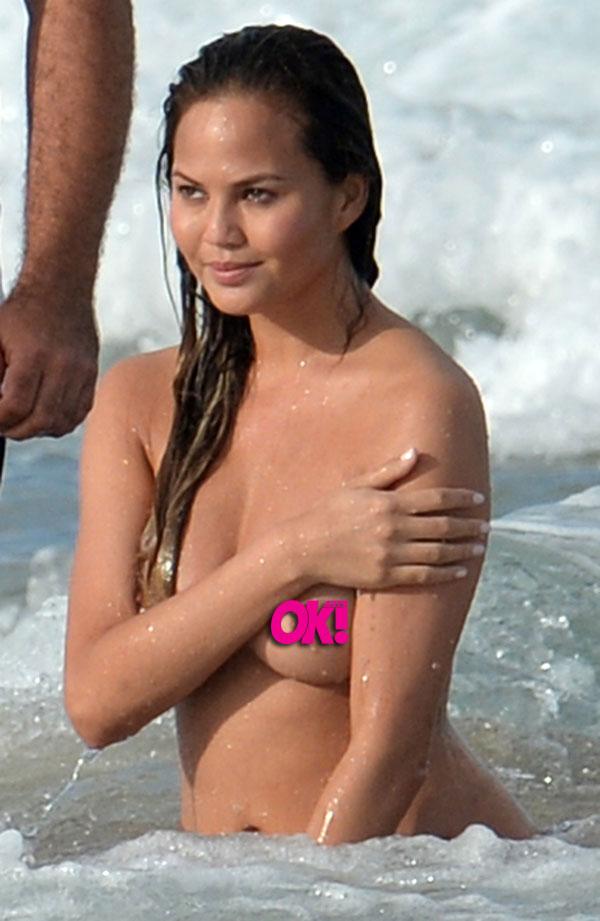 But we imagine John didn't mind! Chrissy covered her breasts while frolicking in the ocean wearing literally nothing—not even a bikini bottom!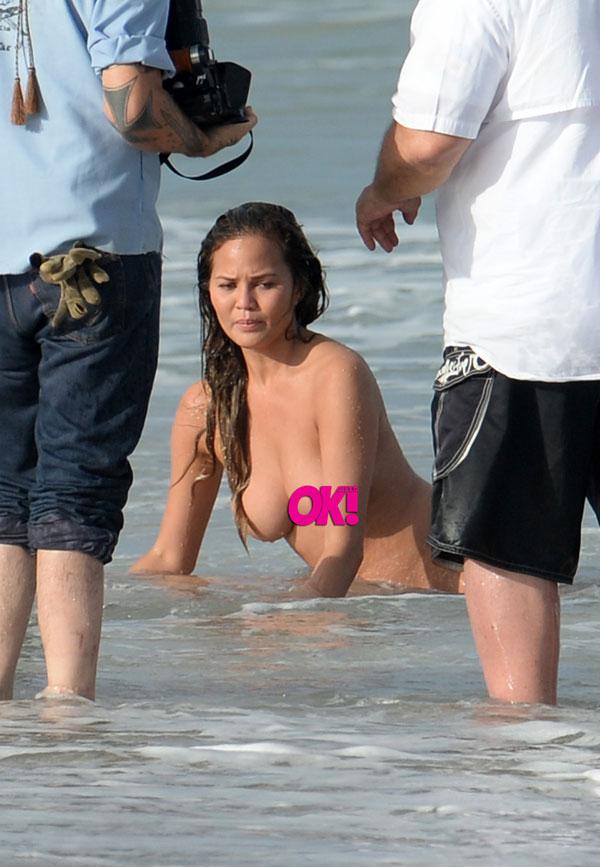 Article continues below advertisement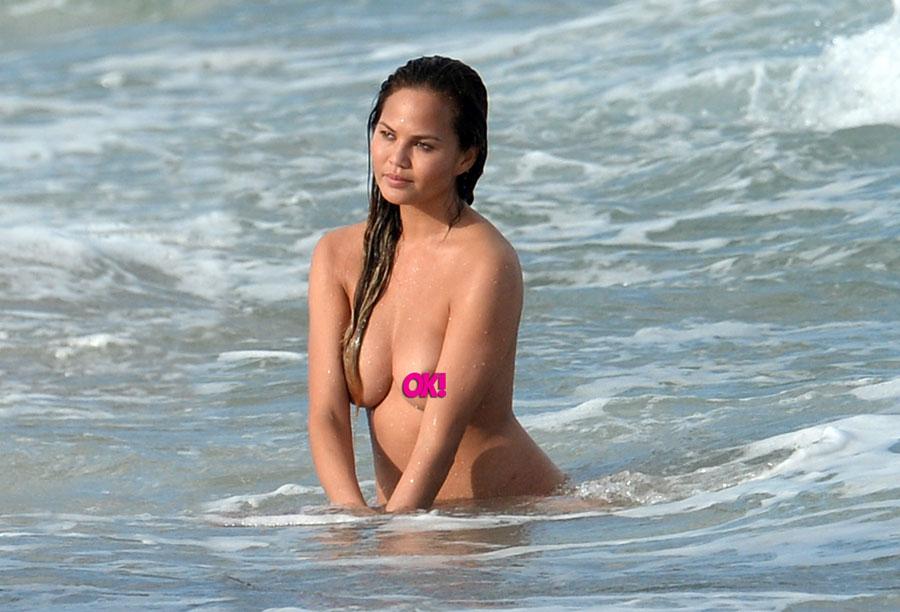 Chrissy is sort of an expert in taking it all off, though. The model has gone topless before in one of her husband's music videos, plus wore nothing but a teeny thong bikini on the cover of Sports Illustrated's 2014 swimsuit issue.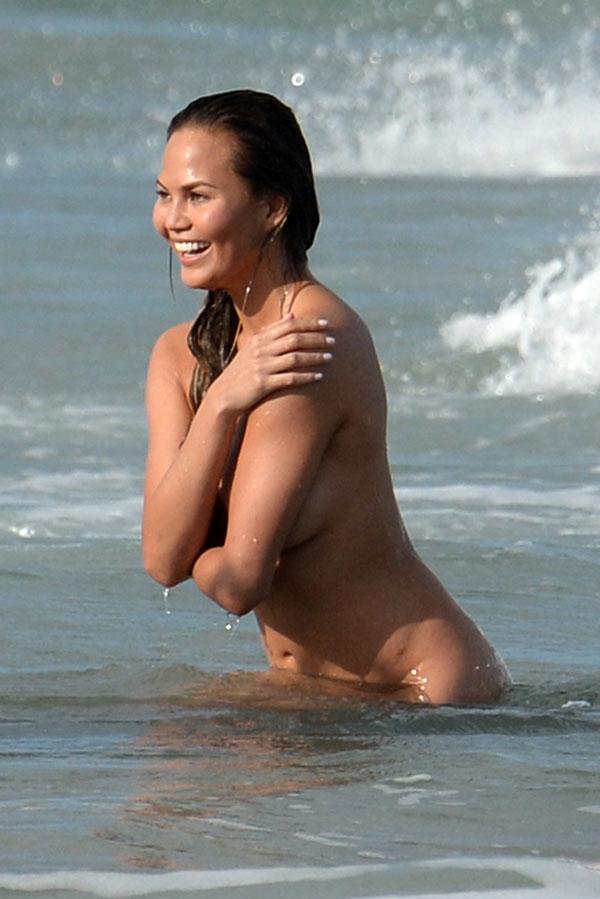 But still, she seemed short of timid, covering herself up in between takes!
Article continues below advertisement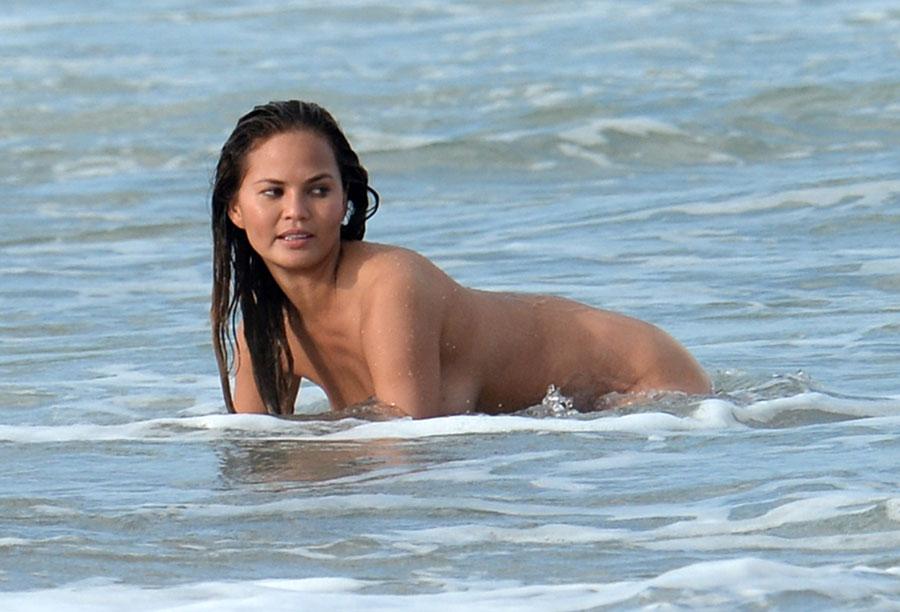 Chrissy and John have had quite a few double dates lately with their pals, Kim Kardashian and Kanye West. So we wouldn't be surprised if Kim—whose naked cover shoot for Paper magazine last year just about broke the internet—offered Chrissy a few pointers.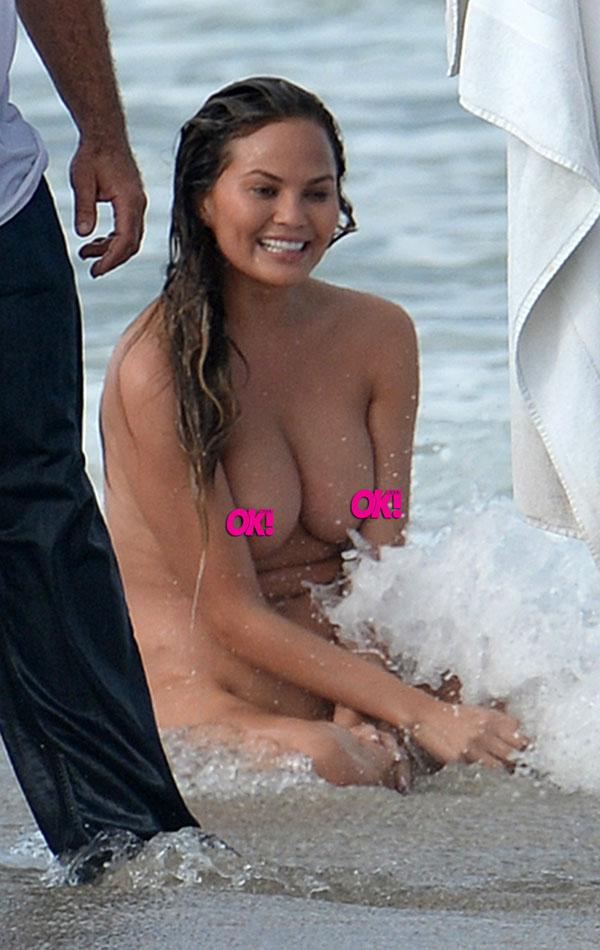 We hope to find out soon what exactly Chrissy and John were shooting, but we have no doubt that whatever it is will cause a huge internet uproar once the photos come out.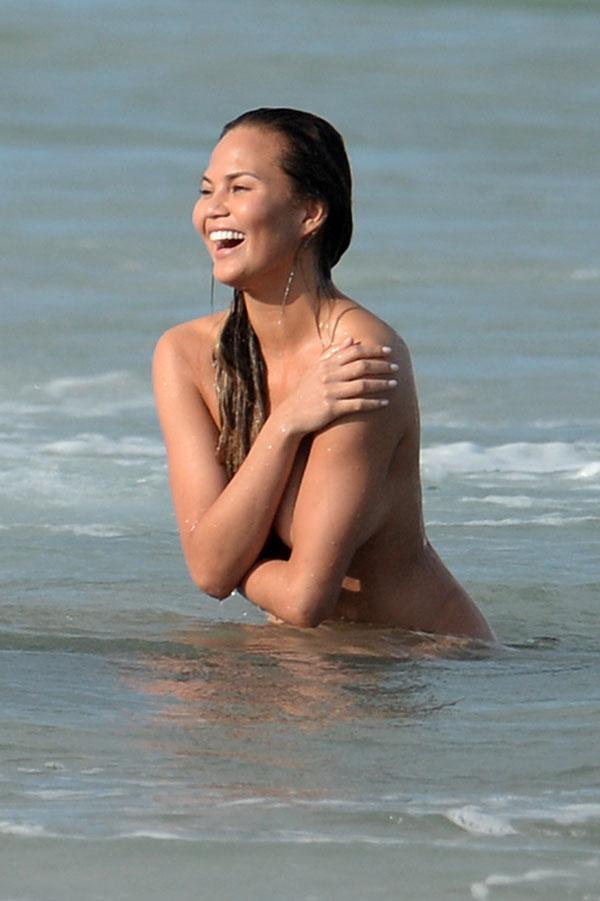 And PS: We're really sorry if these photos made you depressed.
What do you think of Chrissy going topless? What magazine do you think they're shooting for? Tweet us @OKMagazine.