PHOTOS
Does Ciara Have A Baby On The Way? Russell Wilson's Girlfriend Reveals Whether Or Not She Is Pregnant!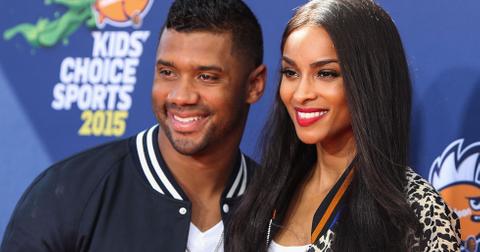 Ciara appearance at TopShop Las Vegas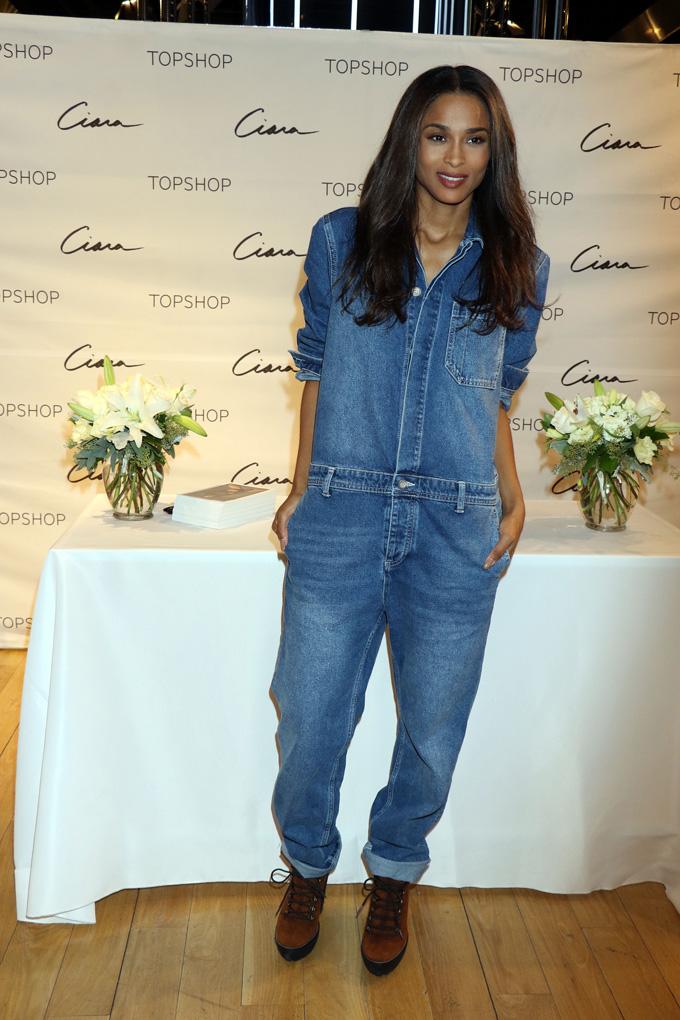 Could Ciara be pregnant with another child, though she and boyfriend Russell Wilson are allegedly celibate?
Article continues below advertisement
Singer Ciara spotted leaving 'Live with Kelly and Michael' in NYC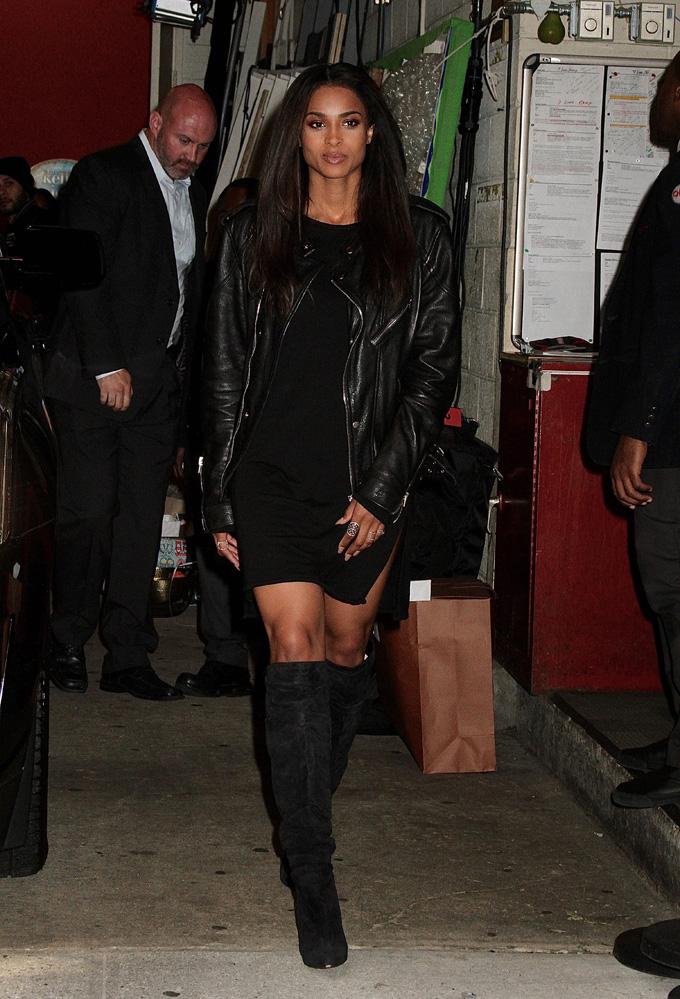 Rumors were sparked over the weekend, after Ciara performed in Las Vegas and wore a black crop top and black leggings. The leggings may have been a bit too tight, as fans immediately began speculating that she was flaunting a baby bump!
Article continues below advertisement
EXCLUSIVE: Ciara wears all leather while exiting MTV studios in New York City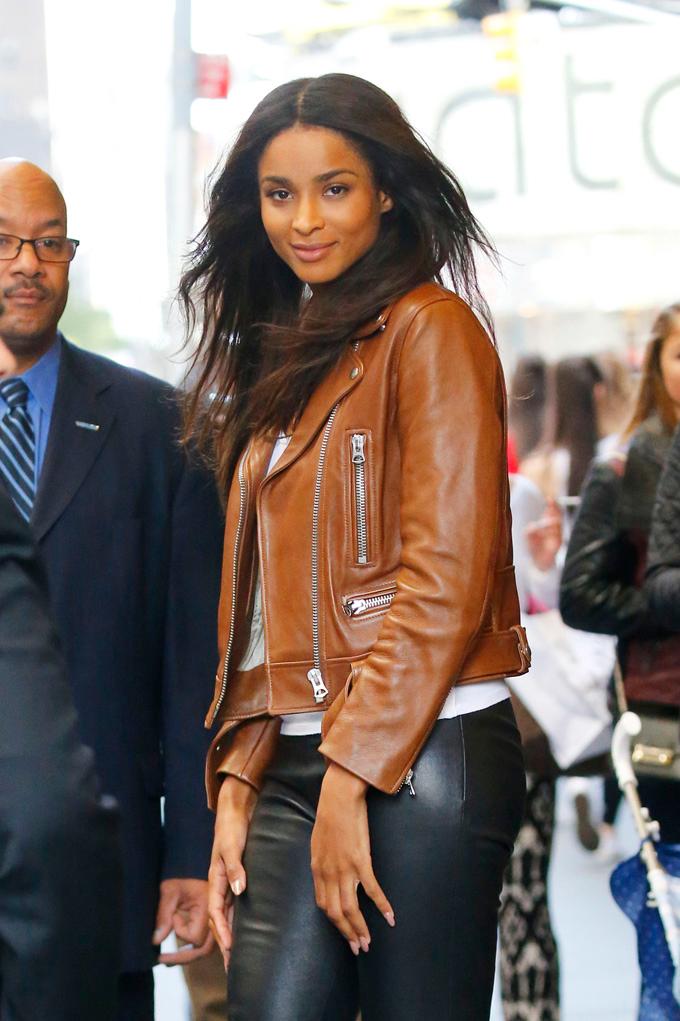 But wait one minute! The singer called into the Russ Parr Morning Show to address the speculation. "Of course not," she said. "You know it's so funny, I might have had a cheeseburger a little too close to showtime. What's funny is that I've learned after pregnancy your body changes differently. Listen I can have a salad and it'll be like 'aww junk!' It my stomach was not that big, they exaggerated that.There are other photos from that night where you see how it really was. I'm not carrying anything in my belly but good food."
Article continues below advertisement
Ciara and Russell Wilson arrive at the Nickelodeon Kids' Choice Sports Awards 2015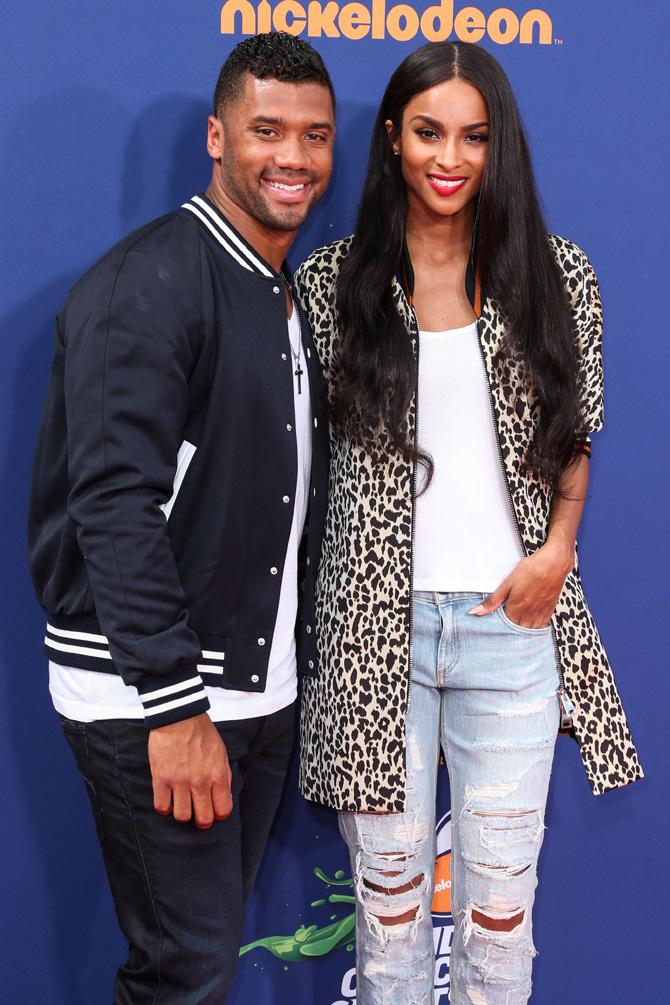 So we guess it's just wishful thinking for now! But it makes sense considering the NFL star admitted earlier this year that he and Ciara are abstaining from sex after God spoke to him. "She was on tour and I was looking at her in the mirror, and she was sitting there. And God spoke to me and said 'I need you to lead her.' And I was like, 'Really? Right now?' And He goes, 'No, I want you and need you to lead her.' And I asked her, 'What would you do if we took all that extra stuff off the table? And just did it Jesus' way?'" Russell revealed in July at The Rock Church.
Article continues below advertisement
Kids' Choice Sports 2015***NO DAILY MAIL SALES***