PHOTOS
Ciara Admits She's Lost 20 Lbs. Since Her Teenage Years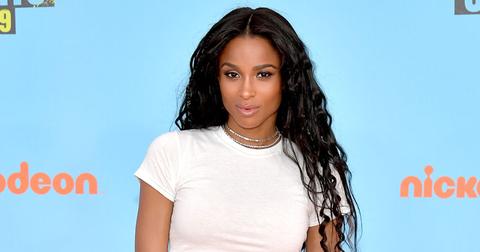 Jul. 23 2019, Published 4:07 p.m. ET
View all comments
Ciara got candid about her health and wellness routine and revealed how she lost 20 pounds since she started her illustrious music career over 15 years ago.
Article continues below advertisement
The 33-year-old revealed to People how she changed her lifestyle after skyrocketing to fame. The "1, 2 Step" singer attributed her weight loss to exercise, drinking lots of water and eating five meals a day.
"When I first started in my career, I weighed 20 lbs. more than I weigh now," she revealed to the publication. "That was the first time I got introduced to eating five small meals a day to impact my workout."
Article continues below advertisement
The mother of two said she works out regularly which her trainer, Decker Davis, whom she brought with her to the Propel Co: Labs Fitness Festival in Santa Monica on July 20.
She explained, "When you're eating small meals, your body starts to function like a well-oiled machine. You're using the restroom regularly so your body is really on clock."
Article continues below advertisement
The Texas native said that drinking "a gallon and a half a day" of H2O is the key to staying beautiful. Ciara also opened about her daily fitness routine. "It's a combination of plyometrics (jump training), cardiovascular work, and also weight lifting all in one kind of thing. It's a full on circuit that allows me to hit every target area."
The hip-hop star rose to prominence after graduating from high school in 2003 and was signed by LaFace Records.
Article continues below advertisement
What are your thoughts on Ciara's health routine? Sound off in the comments below!