PHOTOS
You Won't Be Able To Quit Watching This Adorable Video Of A Newborn Aardvark Sneezing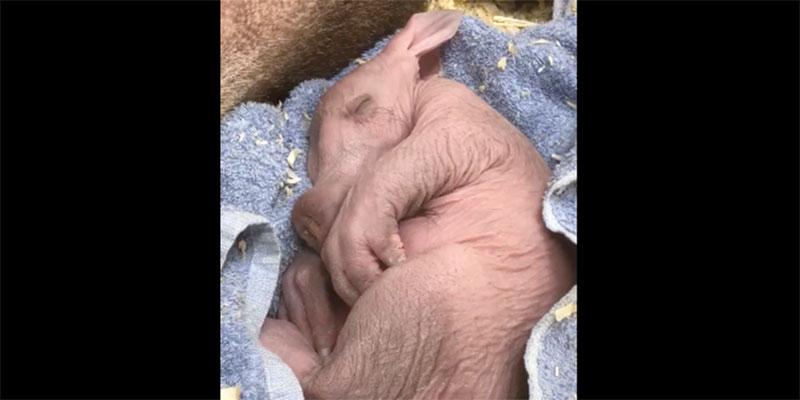 2017 has just about wrapped up, but while you've been reflecting on some of the year's highlights, Cincinnati Zoo just posted this precious video of a baby aardvark napping to add to your lists. Click through for all the details!
Article continues below advertisement
The Cincinnati Zoo has been documenting the life of now 13-year-old aardvark Ali for years. And each post, including this one from 2015, has captured a more captive audience.
So when her new baby was born just days ago, it was no surprise that his first video of him sleeping went viral.
Article continues below advertisement
In it, you could see the 5-day-old's little tummy moving softly up and down, which is already too adorable to look away from. But when he sneezes, it doesn't even break his stride. He little body just shivers a bit and continues napping. Too cute!
There were plenty of "ooohs" and "awwws" from the zoo's hundreds of thousands of followers on social media. One user wrote, "That is a pretty special baby for sure! So sweet!"
Article continues below advertisement
The zoo is known for posting some of the most adorable animal photos and videos on social media, including this one of a cheetah running for the first time after orthopedic surgery.
What do you think about Cincinnati Zoo's adorable baby aardvark video? Sound off in the comment section!