PHOTOS
Claire Danes And Hugh Dancy Out And About In NYC With Their Kids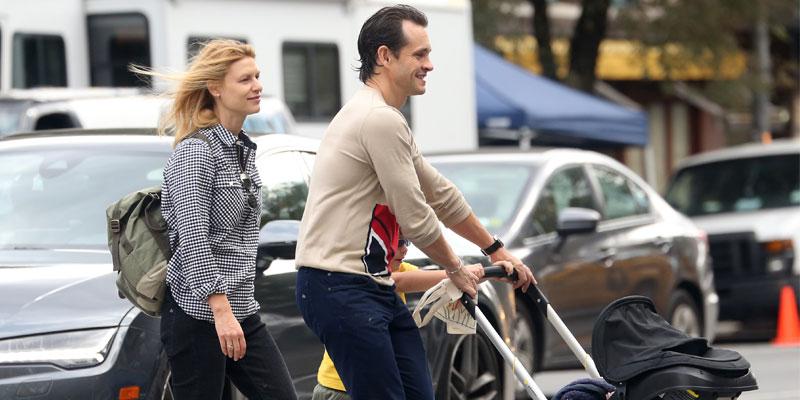 Claire Danes and her husband, Hugh Dancy, took their kids for a walk on a chilly fall day in New York City on Monday, September 24. Scroll through to see pictures of them on their day off from set.
Article continues below advertisement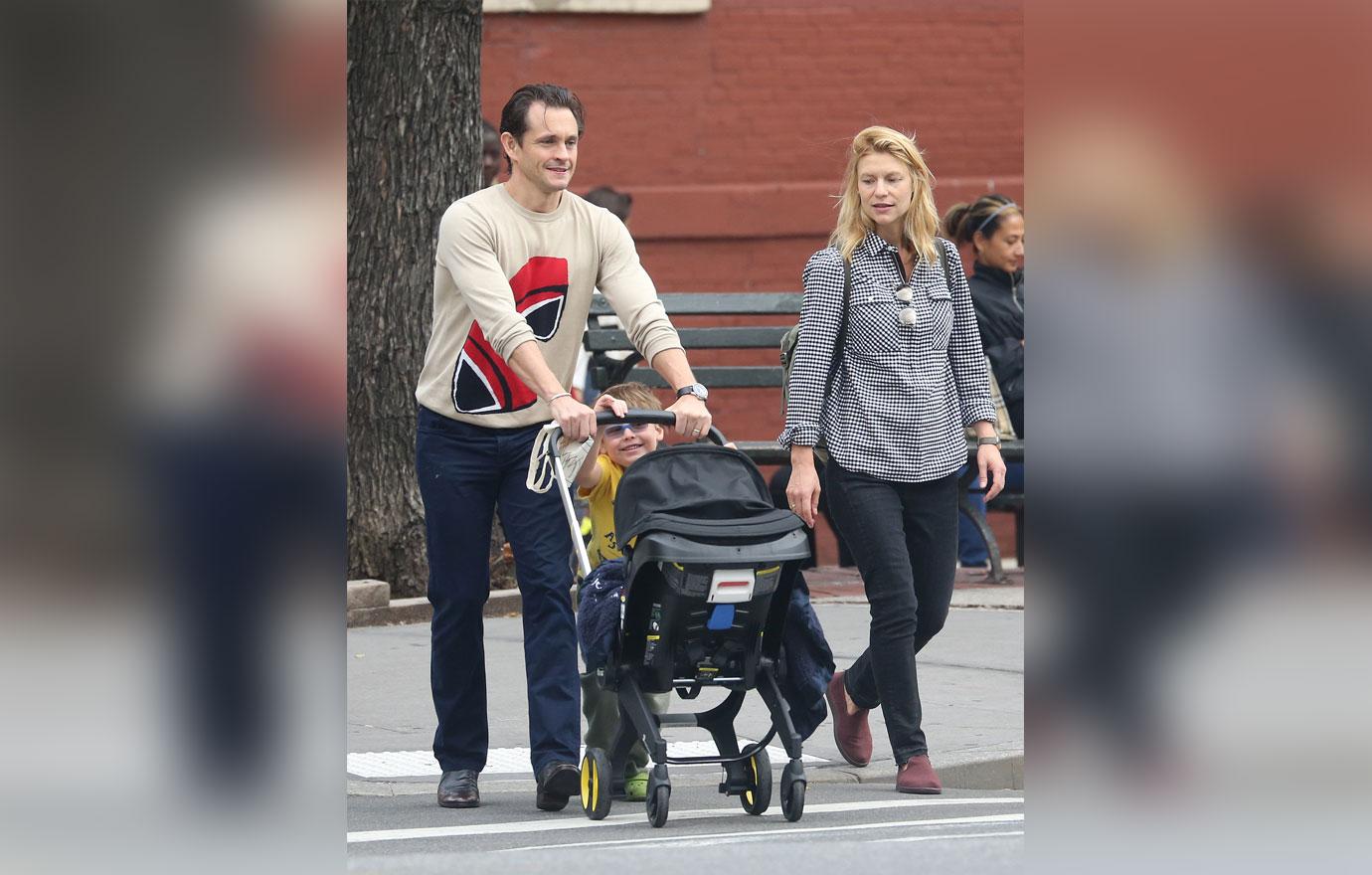 The family of four was all smiles as they walked the avenues of New York City. The couple's five-year-old son, Cyrus, adorably helped push his 1-month-old baby brother in a stroller, under the watchful eye of his mother.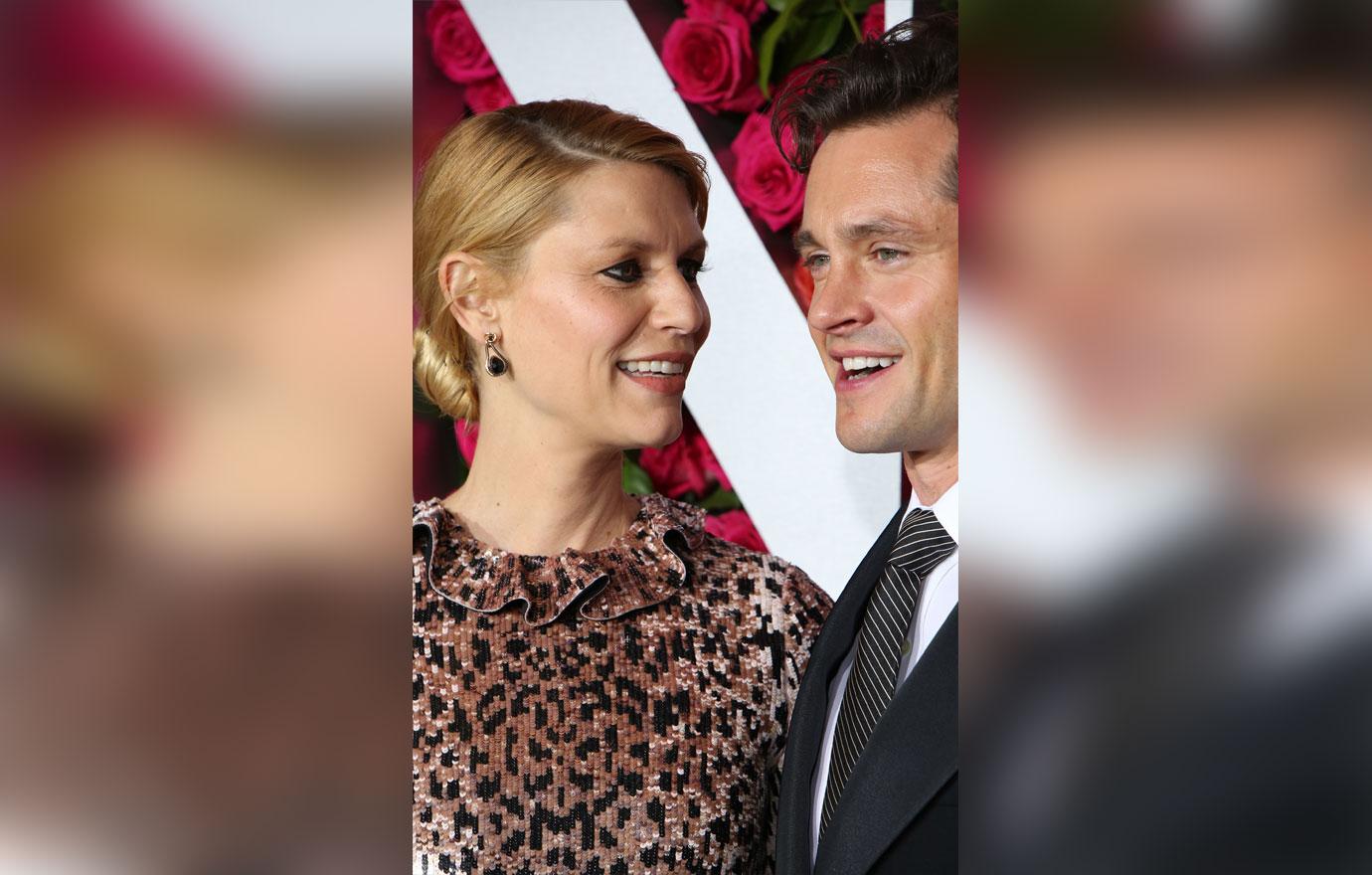 The Hannibal actor and his wife tied the knot in September of 2009 and are absolutely head over heels in love. In an interview with Glamour in December 2014, Claire shared, "He is a gentleman. Downton Abbey-esque? I guess. He was raised well, went to great schools, he's a clever guy and he makes me giggle… I scored. I lucked out, big-time!"
Article continues below advertisement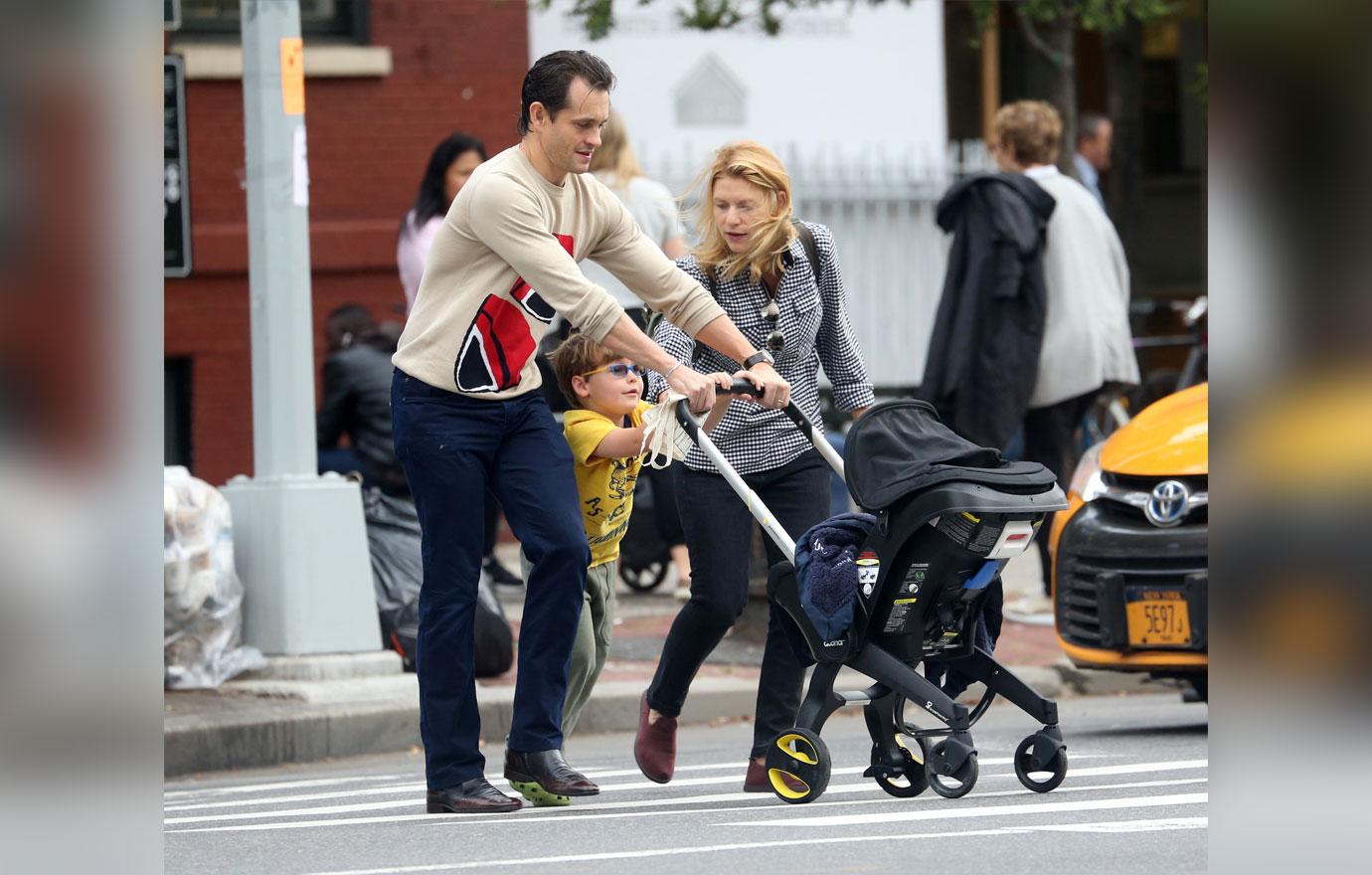 The group was dressed casually. The Homeland actress opted for a plaid shirt, dark denim jeans, and maroon slip-on shoes. She wore a backpack, which we're sure is holding all of her newborn's necessities, and was makeup free as she showed off her glowing bare face.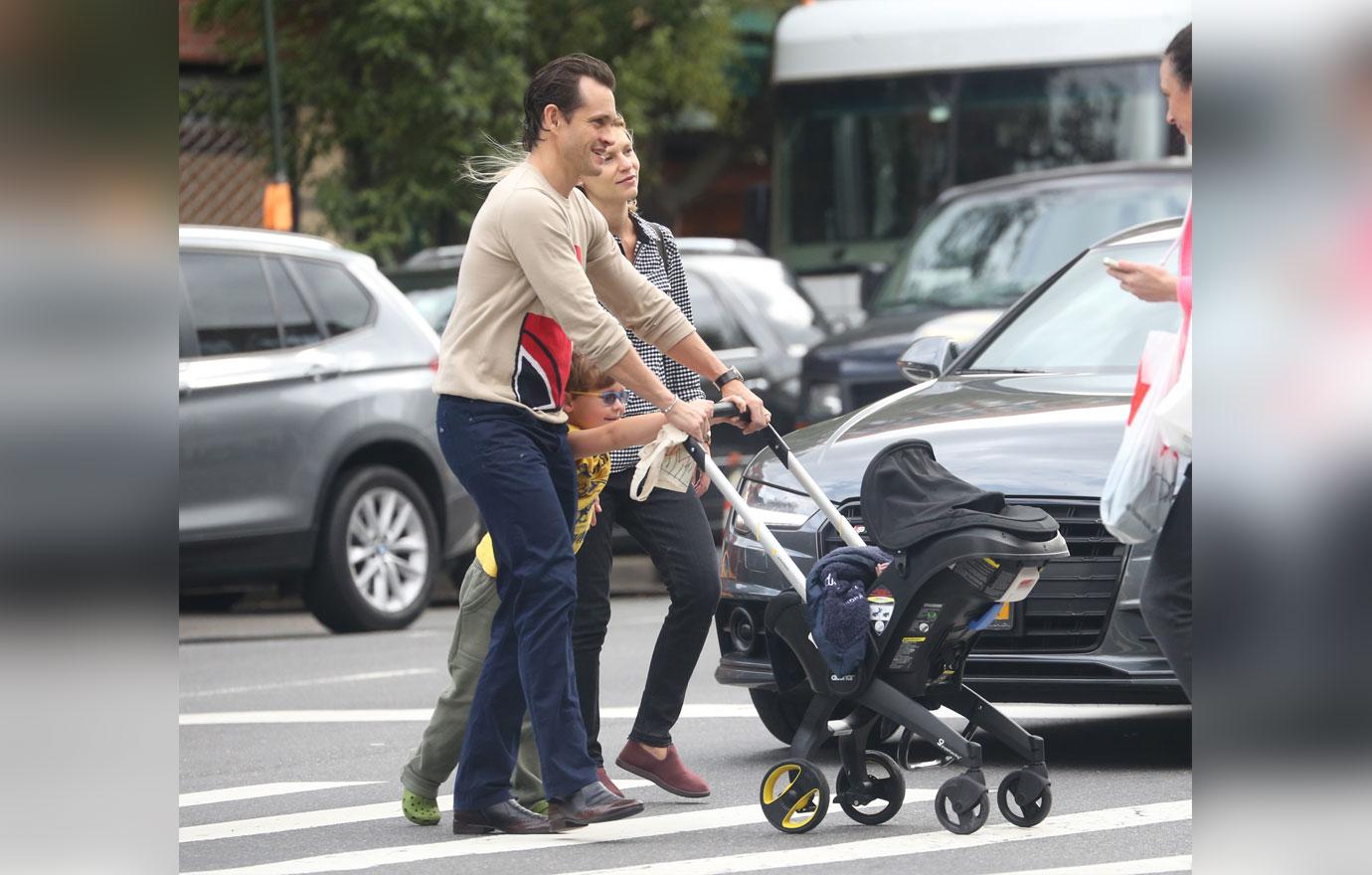 The 43-year-old father wore a tan sweater with a red and black design, navy-blue pants, and brown leather shoes as he pushed his youngest son across the street.
Article continues below advertisement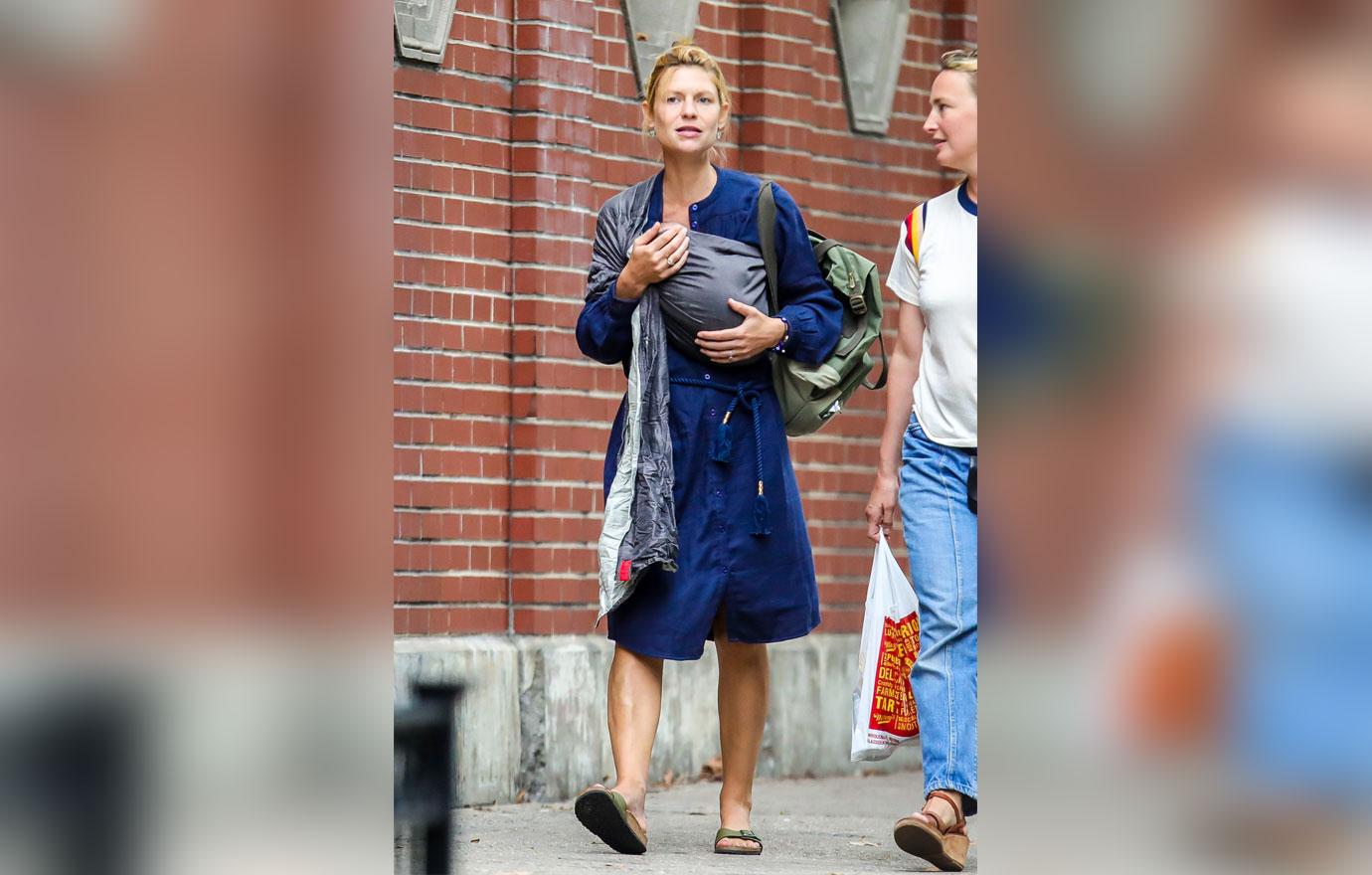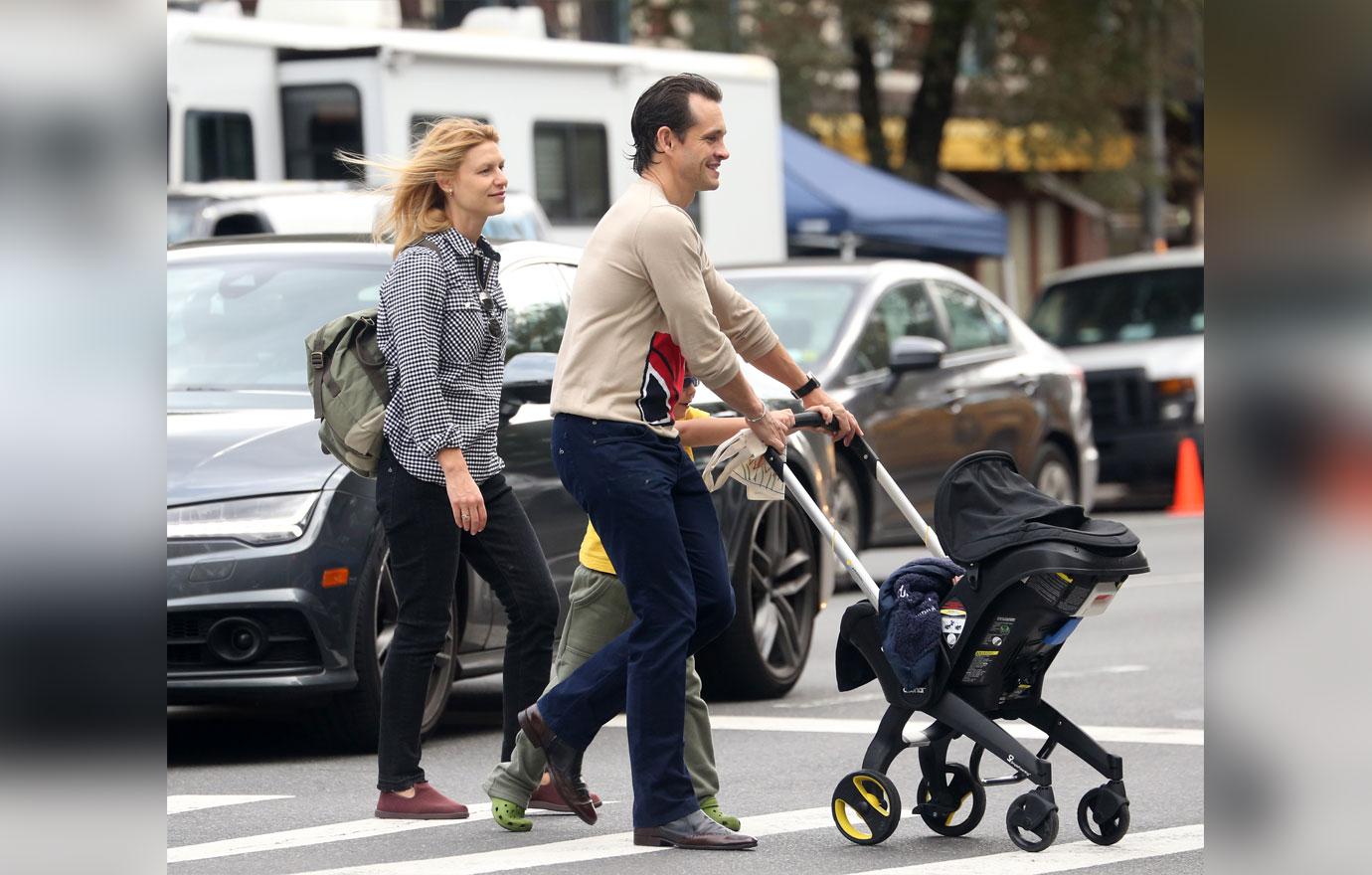 What do you think of Claire and Hugh's perfect little family? Let us know in the comments.