PHOTOS
Fans Slam Coco Austin For Still Breastfeeding Nearly 4-Year-Old Daughter Chanel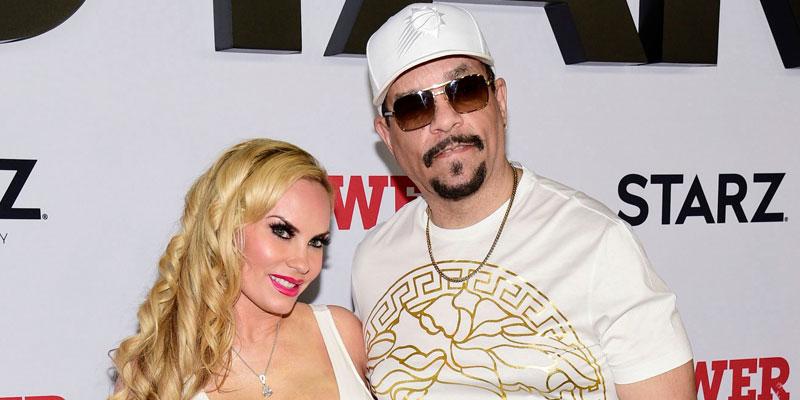 Coco Austin has no time for the haters when it comes to the care of her daughter Chanel. Fans blasted the model for breastfeeding her almost four-year-old daughter. But her husband Ice T came to the rescue and defended his wife's decision.
Article continues below advertisement
Several days ago, the 40-year-old shared a few snaps of herself breastfeeding Chanel, who turns four in November, while aboard a private jet. As the 61-year-old slept, Coco pumped away in the seat in front of him.
The Ice Loves Coco star wrote a lengthy caption about the reason why she decided to continue breastfeeding. "A mother's calling. I'm so blessed to have this unbelievable experience in this thing called Nursing. I had a hard time breastfeeding the 1st week of when Chanel was born, I almost gave up but my family told me to hang for another week," she said.
Article continues below advertisement
"They told me I don't want to miss this special moment you have with your child...health wise and bond wise. I hung in there and now almost 4 years later Chanel still wants the boob. It's more of a comfort thing now and of course she eats regular but nap time and night time are our time and I'm lucky she hasn't grown out it yet because when that moment comes I will be so sad..its the best feeling and ALL mothers that nurse know #normalizebreastfeeding," the mother of one explained.
Her followers cringed at the situation and expressed their distaste in the comments section. One troll said, "She is to big I think it's time to take her off now ?."
Article continues below advertisement
Another scribed, "That kids gonna be all messed up still breast feeding." One fan added, "I don't believe that's ok at this time. It's time to stop." One follower simply commented, "Disturbing."
According to reports, the Law and Order: SVU star told reporters at his show's season premiere celebration at New York's Paley Center for Media on September 25, that the social media trolls make it seem like Chanel "only breastfeeds." But the rapper said that absolutely was not the case. "Every once in a while, she wants to get close to her moms, that's what they do. She eats f**king cheeseburgers," he said.
Article continues below advertisement
What are your thoughts on Coco still breastfeeding her daughter? Sound off in the comments below!