PHOTOS
Just NOT Okay! Most CONTROVERSIAL Celebrity Halloween Costumes EXPOSED In 11 Clicks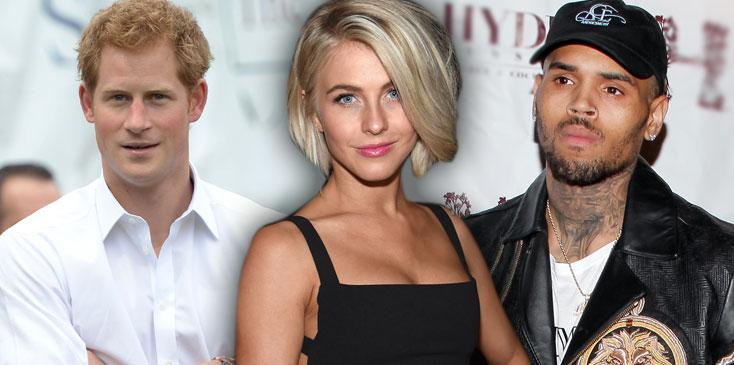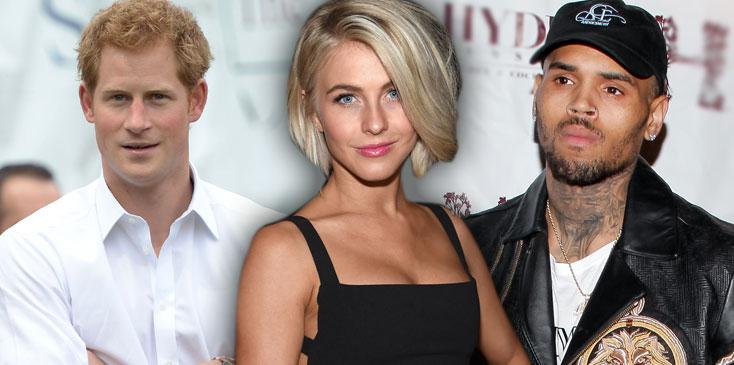 Halloween is the time of the year where people tend to bring out their creative side, but sometimes they miss their mark big time. Check out these celebs who may want to ask for a friend's opinion this year before stepping out of the house for Halloween!
Article continues below advertisement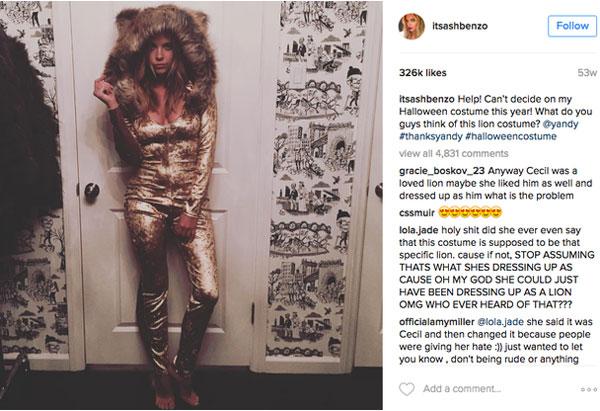 Talk about a Halloween fail! Ashley Benson posted a photo of herself in a sexy lion costume shortly after the Southwest African lion Cecil was kill in Zimbabwe's Hawange National Park, sparking controversy. She even captioned the photo, "What do you guys think of this Cecil the lion costume?" which did earn her new fans.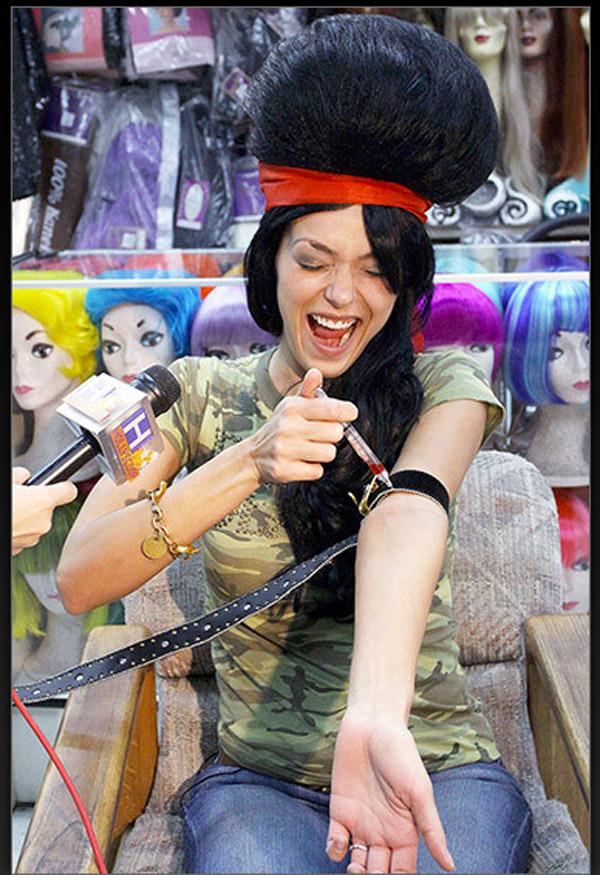 Not okay! Two years before her tragic death, Adrianne Curry dressed as singer Amy Winehouse, and pretended to shoot up drugs.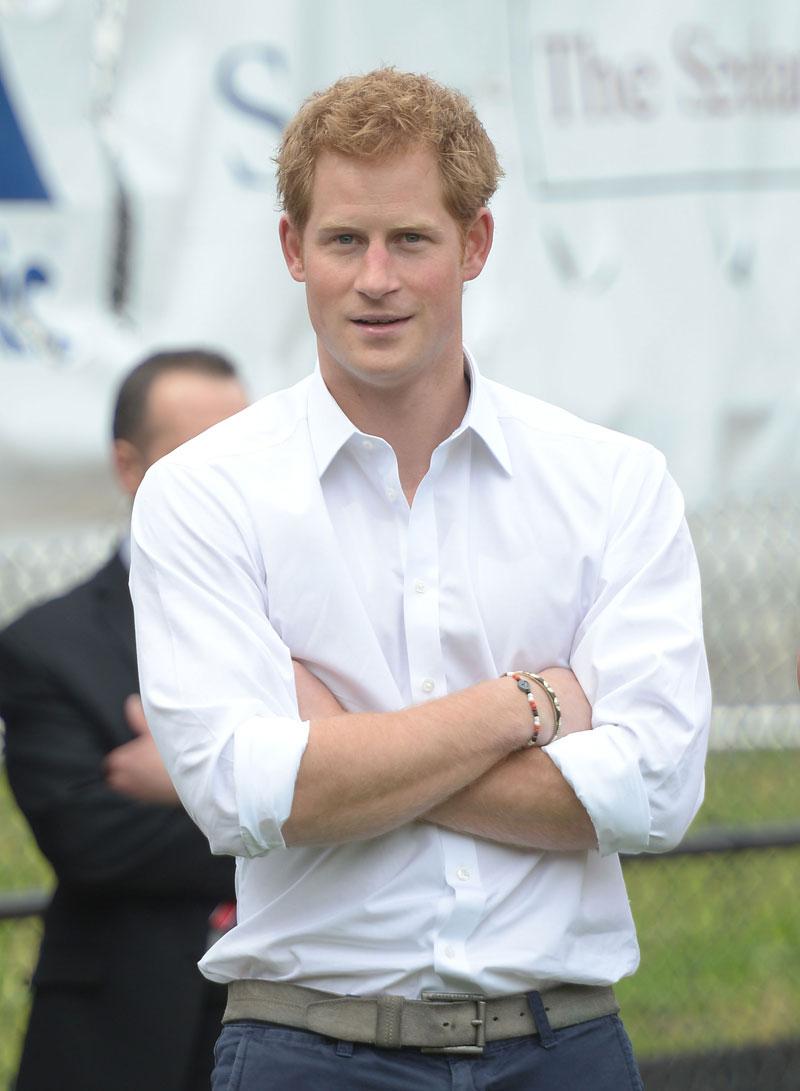 Prince Harry did more than raise eyebrows when he once dressed as a German Nazi to a friend's costume party.
spl453755_001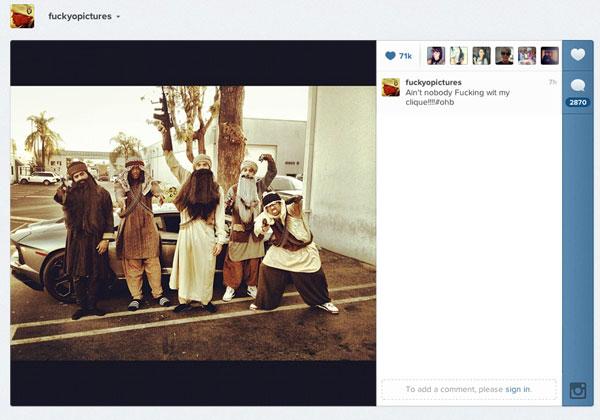 Chris Brown is of course no stranger to controversy, and this Halloween costume certainly raised some eyebrows. Chris posted a picture of himself and some friends wearing long beards and turbans and carrying guns, seemingly in an effort to look like stereotypical "terrorists." He wrote alongside the snap: "Ain't nobody F*****g wit my clique!!!! #ohb."
spl453978_001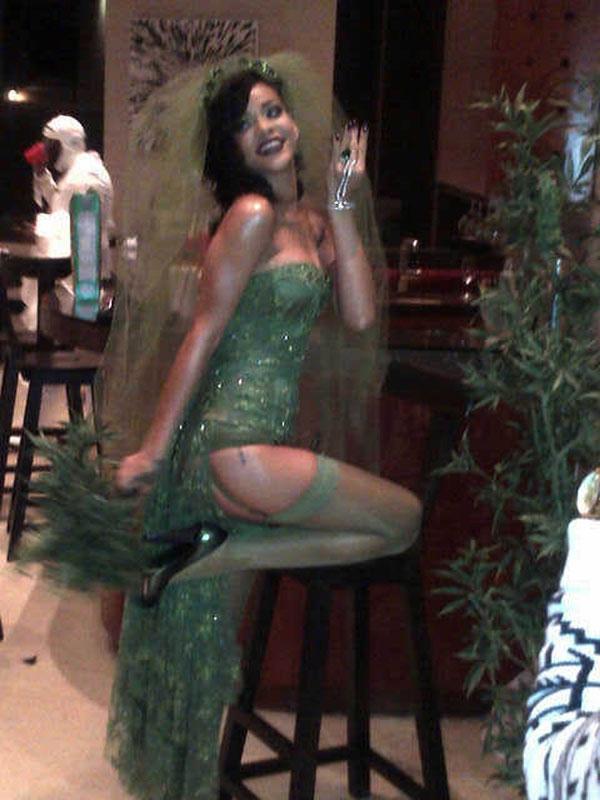 Rihanna brought out her inner bad girl when she dressed up like a weed princess, and even had a weed bouquet!
spl452546_002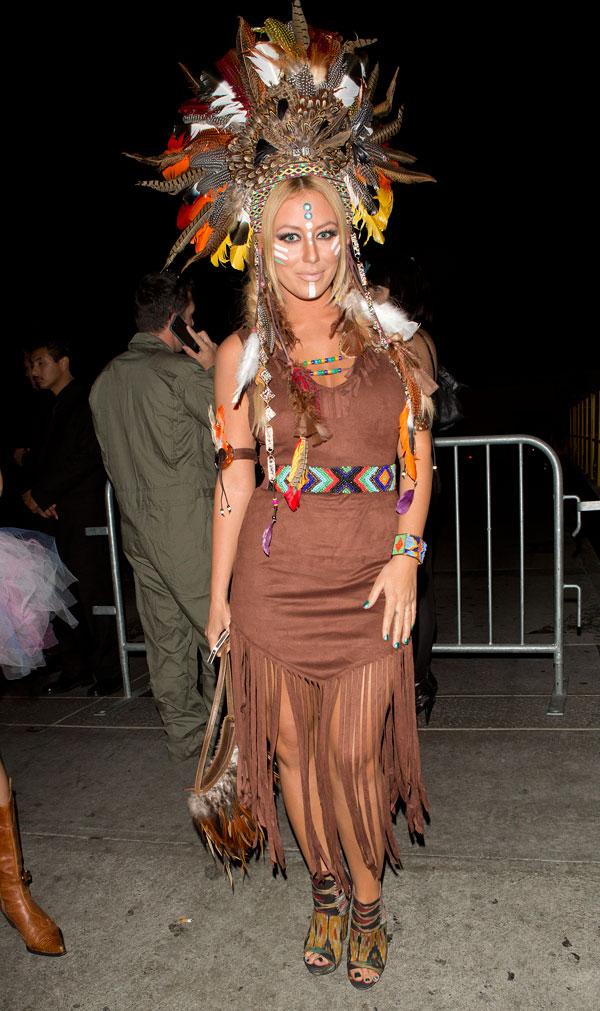 Native appropriations is never seen as okay, but that didn't stop Aubrey O'Day from wearing a headdress and some warpaint.
spl59141_003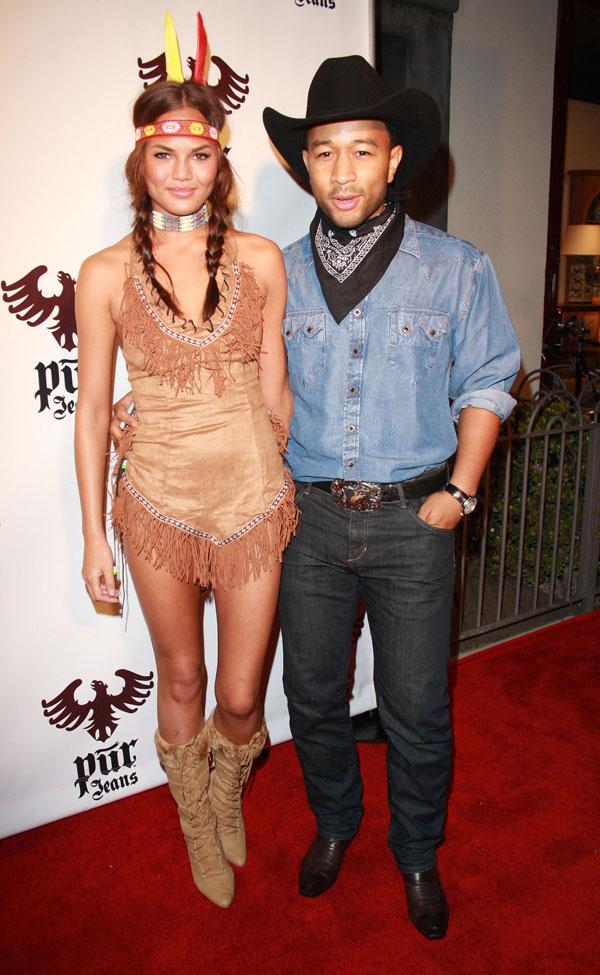 Chrissy Teigen also faced backlash by wearing what many Native Americans may deem an offensive costume.
spl223044_007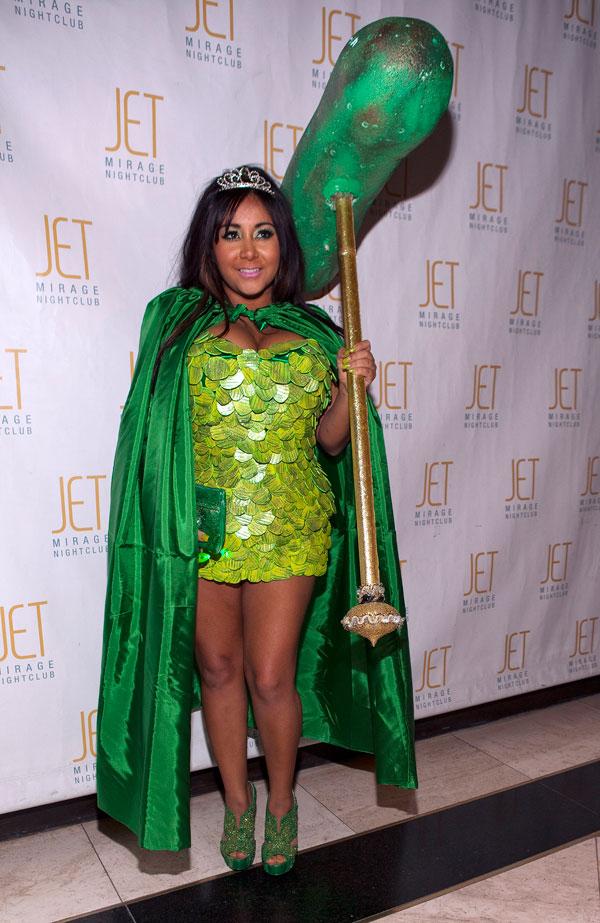 Though she has since gotten way better with her costume ideas, Nicole "Snooki" Polizzi once dressed up as the missing "Face on the Milk Carton."
Article continues below advertisement
spl59312_007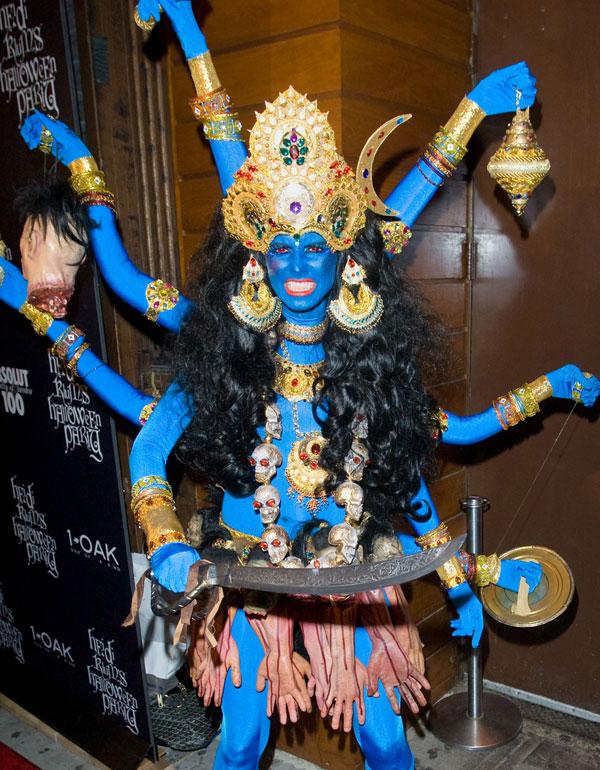 Heidi Klum loves Halloween, as everyone knows. But she took things a bit too far when she dressed as a Hindu goddess. She portrayed the Goddess Kali, who is seen as sacred by the Hindu community. Many Hindus expressed their outrage, accusing Heidi of not taking their culture seriously.
Article continues below advertisement
ffn_halloweenpartybh_cprrocprem_102513_51243990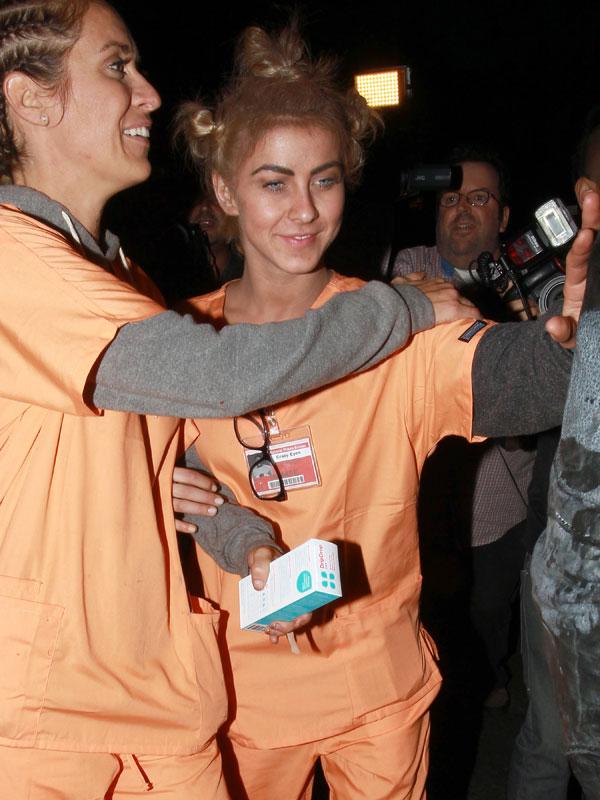 Julianne Hough may have had too much tequila before she decided to step out of the house in blackface.
Article continues below advertisement
ffn_halloweenpartybh_cprrocprem_102513_51243987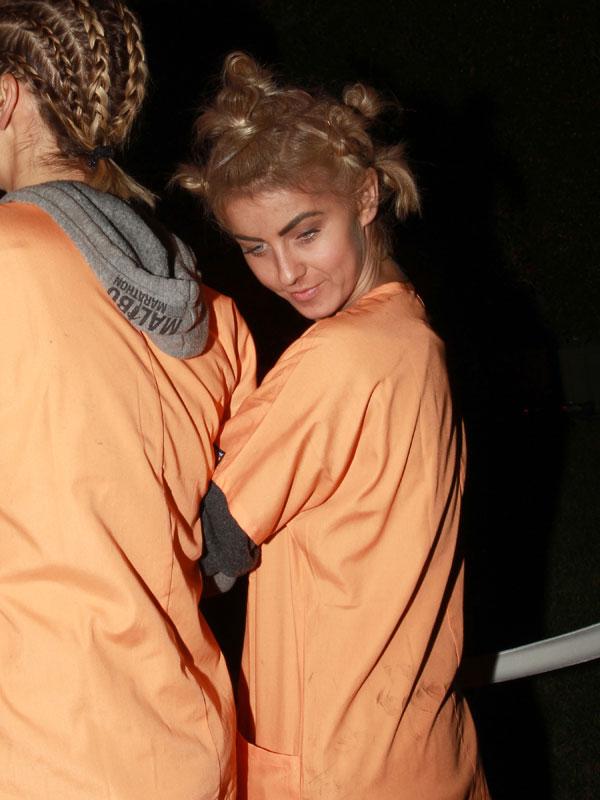 She was forced to apologize after attending the Casamigos tequila Halloween party in Hollywood wearing dark makeup on her face to portray "Crazy Eyes" from Netflix's Orange is the New Black.