PHOTOS
Spoiler Alert? 'Bachelor' Villain Corinne Olympios Spotted Wearing Engagement Ring– Is She This Season's Winner?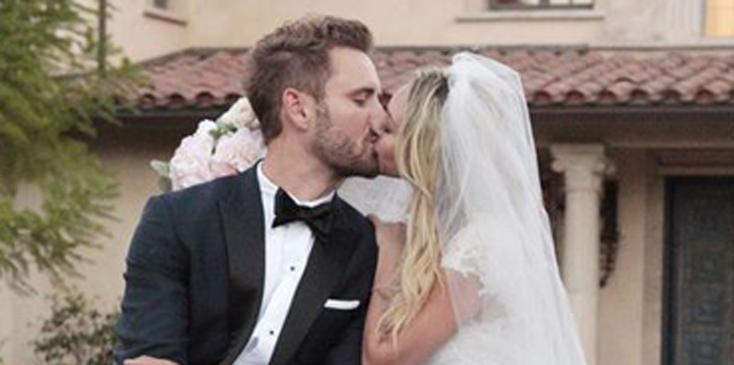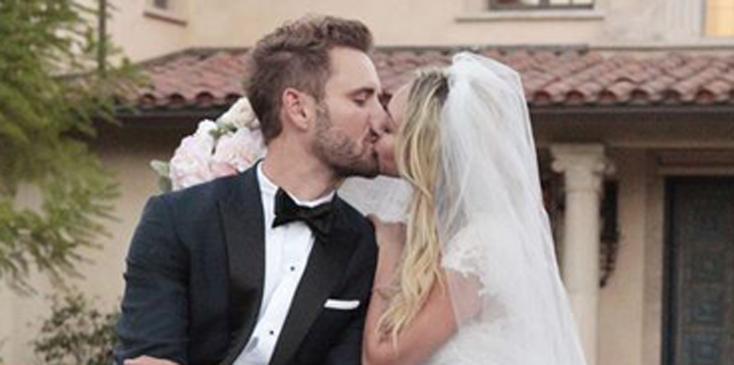 From Bachelor villain to Bachelor winner? Corinne Olympios might have just pulled off the biggest reality TV coup of 2017!
Article continues below advertisement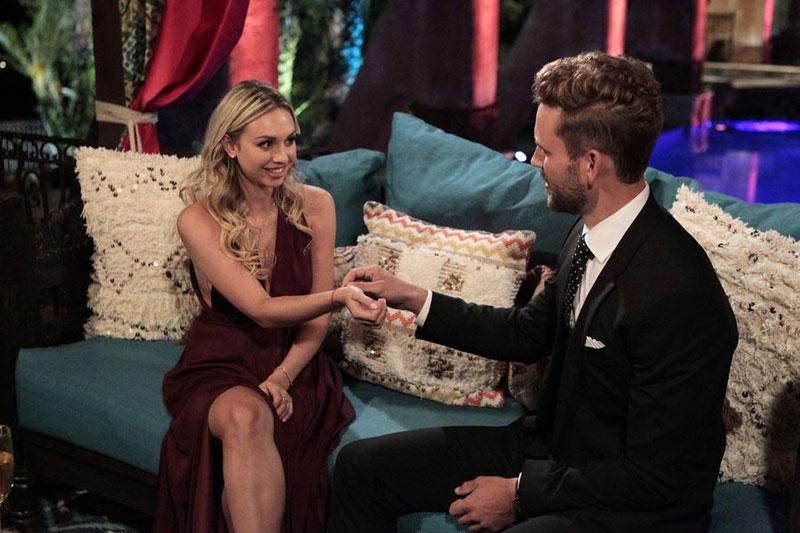 Corinne has been known to stir up controversy on The Bachelor — going topless on national television, getting frisky in a bouncy castle, getting whipped cream licked off of her with cameras rolling, you get the point — but this time, the reality star is getting attention for wearing a huge rock on her finger. Sounds boring, in terms of Corinne news, but it's the ring's placement that has all of Bachelor Nation up in arms!
Social media personality, Claudia Oshry — aka the Girl With No Job — posted a pic to Instagram that showed Corinne wearing a huge diamond sparkler on her ring finger! That's right, people!
Article continues below advertisement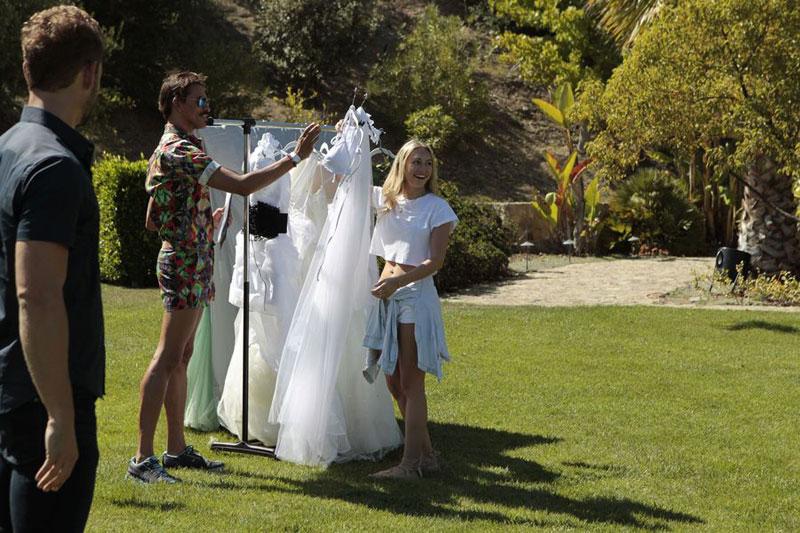 Thus, sparking engagement rumors and tons of Bachelor questions! Does Corinne finally make it to the fantasy suite? Did she just drop a major spoiler? And most importantly, does she win Nick's heart?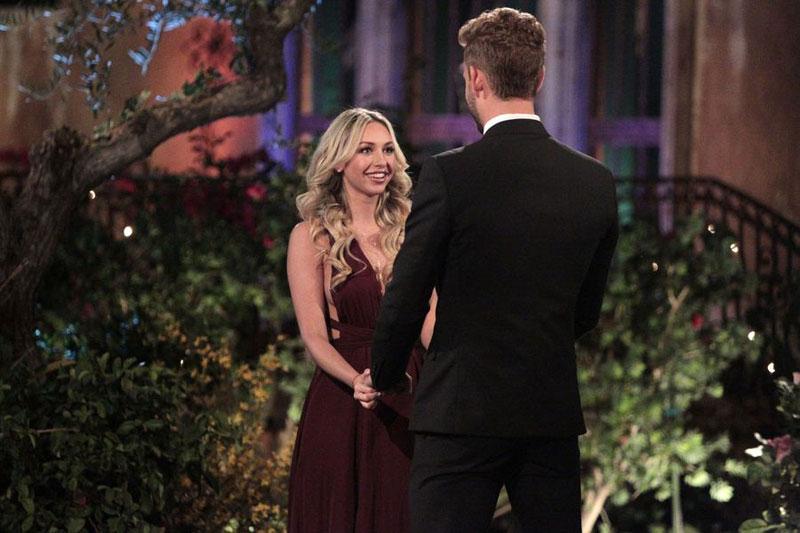 While many fans were quick to speculate on whether or not Corinne was this year's Bachelor winner, other's simply brushed off the photo as a possible publicity stunt.
Article continues below advertisement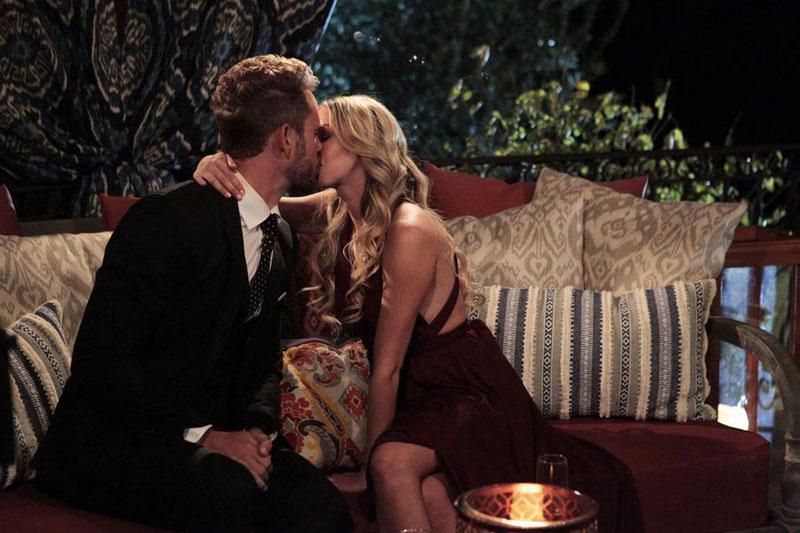 "Even if Nick did pick Corinne and give her the ring she wouldn't be allowed to wear it so it's not from Nick," one fan commented under the Insta pic.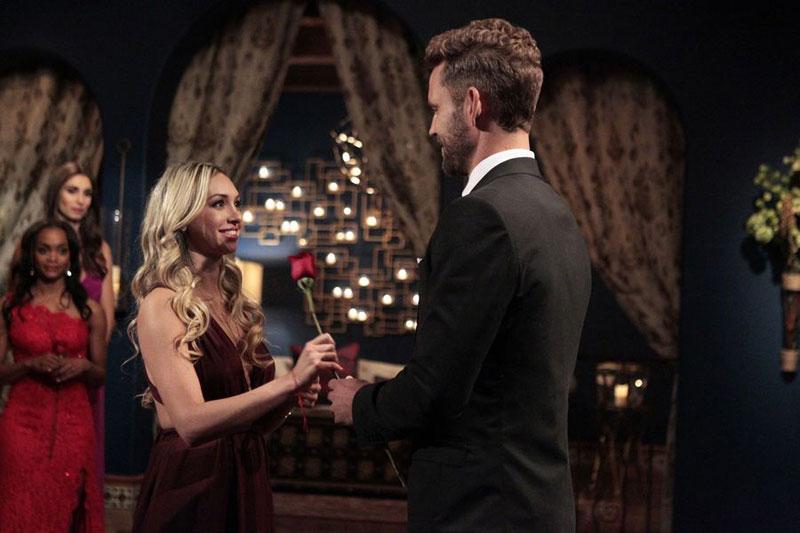 Another fan went into even more depth, writing: "For anyone wondering, the girl who wins doesn't get the ring until after the "after the rose" thing or whatever they have once the show has ended. This is most likely a clear sign she didn't get the ring honestly. The fact that she's doing this is sort of sad. She is doing this to stir the pot and get a rise out of people who don't want her to win (so everyone) this is a stunt she's doing just like everything else she does in the show to try and get attention."
Article continues below advertisement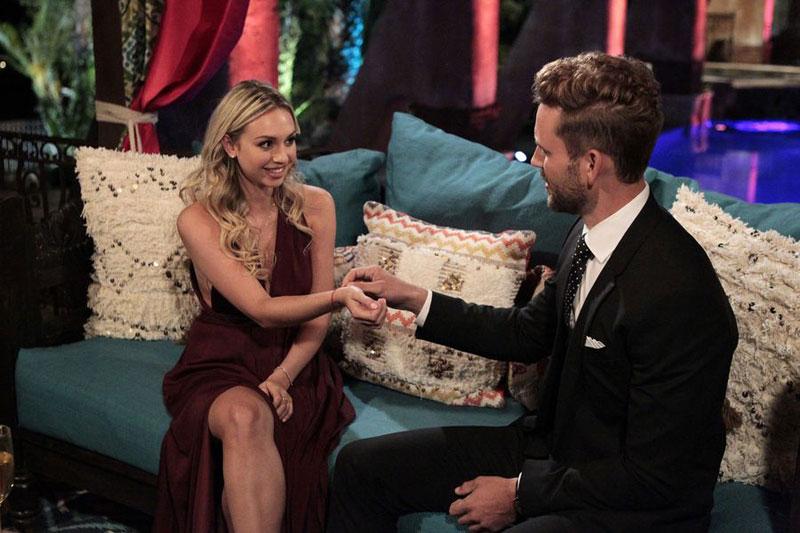 It wouldn't be Corinne's first time devising a plan to get attention, *cough cough* The Great Trench Coat Scandal of 2017!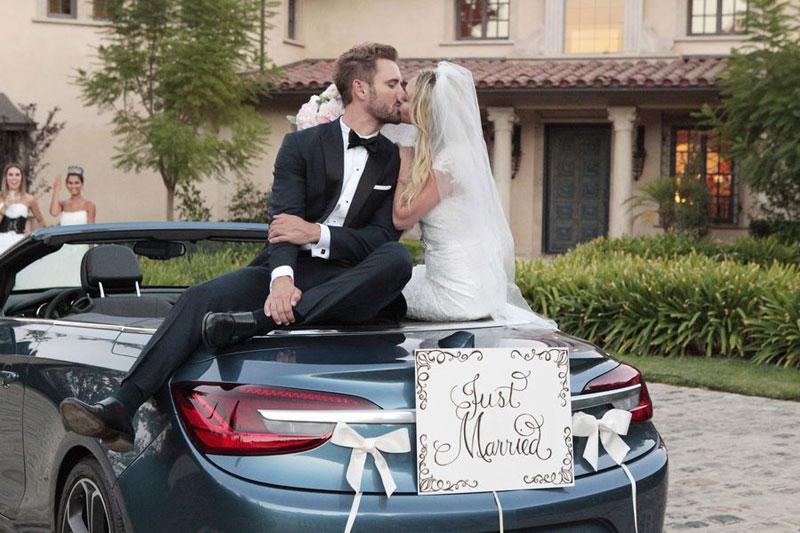 Do you think Corinne is just messing with us? Let us know your thoughts in the comments section!