PHOTOS
Netflix Junkie Jinger Duggar Is Reorganizing Her Life Thanks To 'Tidying Up'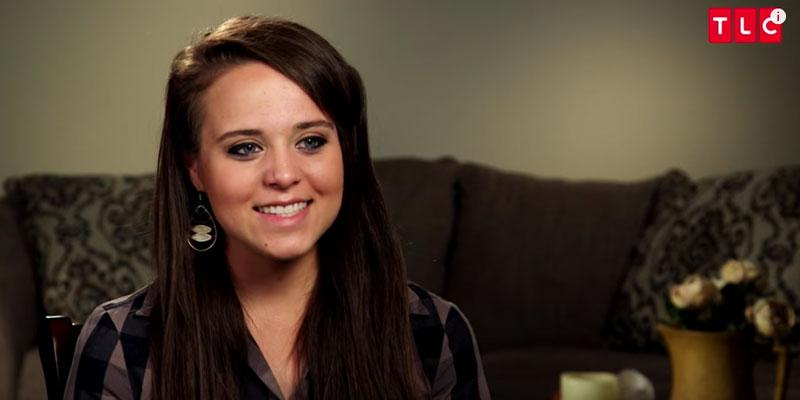 Jinger Duggar is asking herself a very important question these days: does it spark joy? The Counting On star revealed she's reorganizing her home and getting rid of the extra clutter, and it's all thanks to the hit Netflix show Tidying Up and its star Marie Kondo!
For more Duggar news, listen to our Dishin' on the Duggars podcast below.
Article continues below advertisement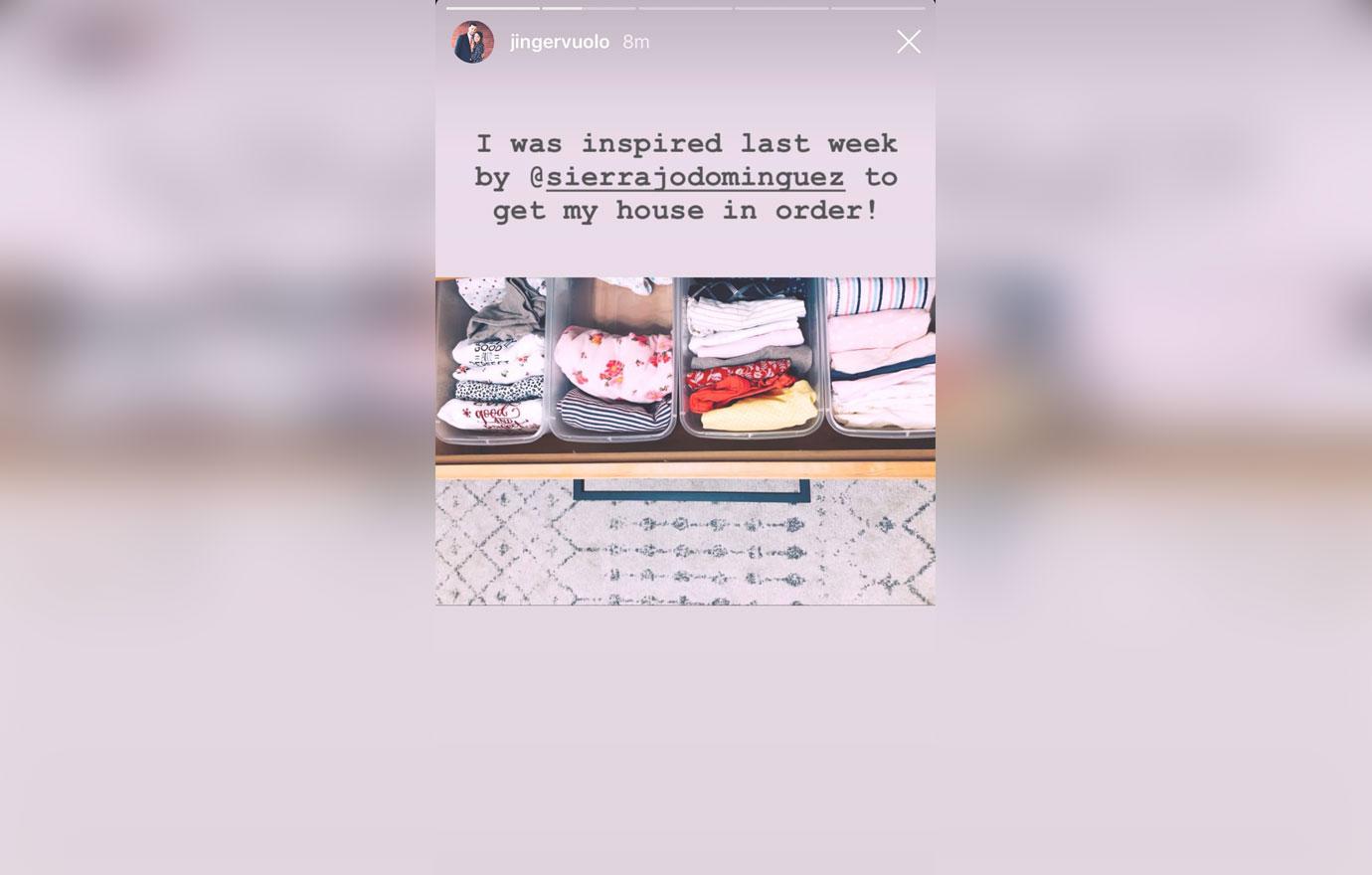 Jinger took to her Instagram story to tell followers she's determined to "get my house in order." She said she was inspired by her friend, who had documented her own journey "tidying up" her house after watching the Netflix show. Marie's method requires homeowners to go through every item they own and decide if it "sparks joy." If not, they are encouraged to give it away.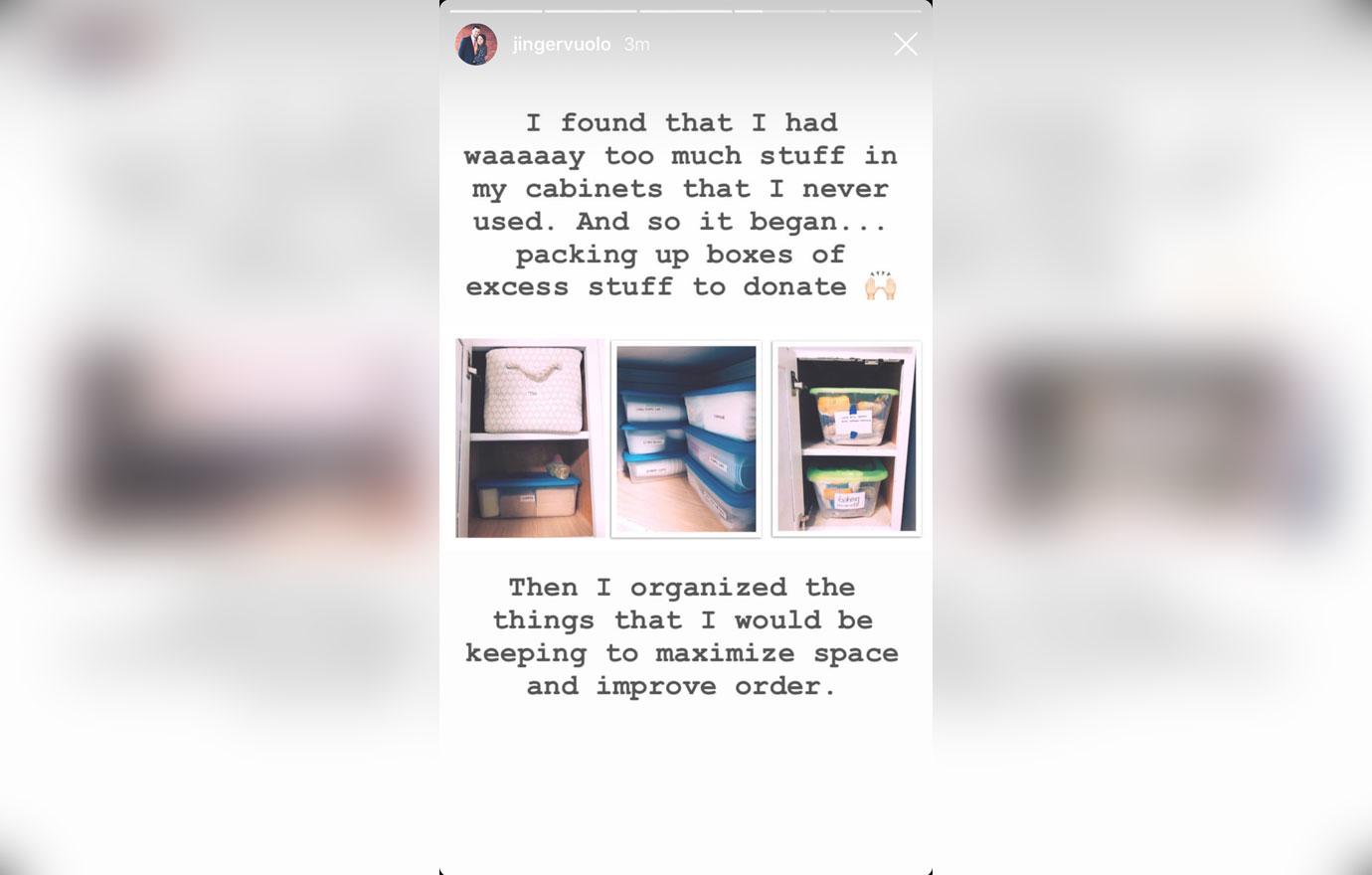 "I found that I had waaaaay too much stuff in my cabinets that I never used. And so it began…packing up boxes of excess stuff to donate," Jinger explained, adding, "Then I organized things that I would be keeping to maximize space and improve order."
Article continues below advertisement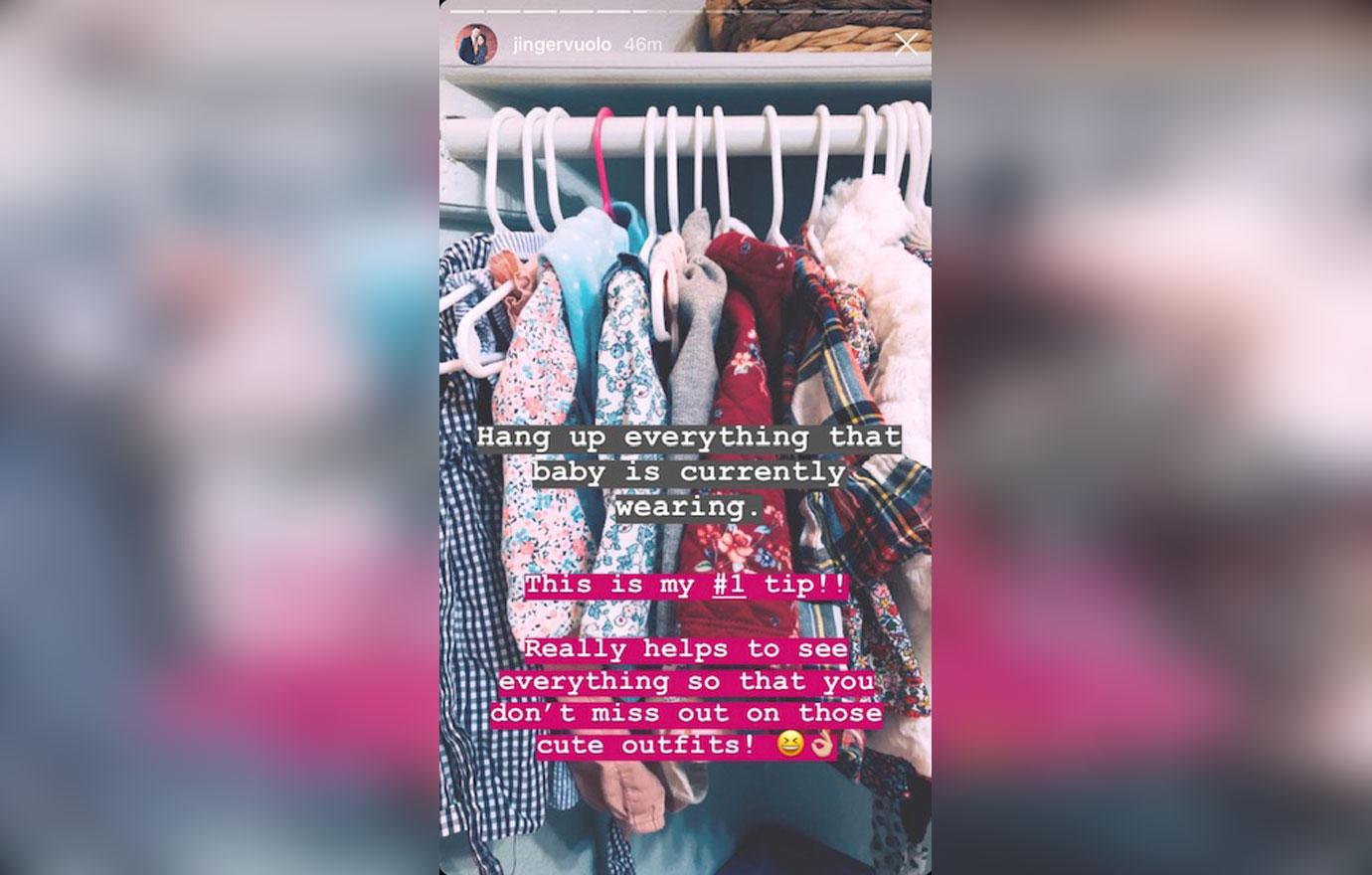 After organizing her kitchen cabinets, Jinger decided to tackle her daughter Felicity's closet. Jinger suggested followers hang up baby clothes so they can "see everything" and not "miss out on those cute outfits!"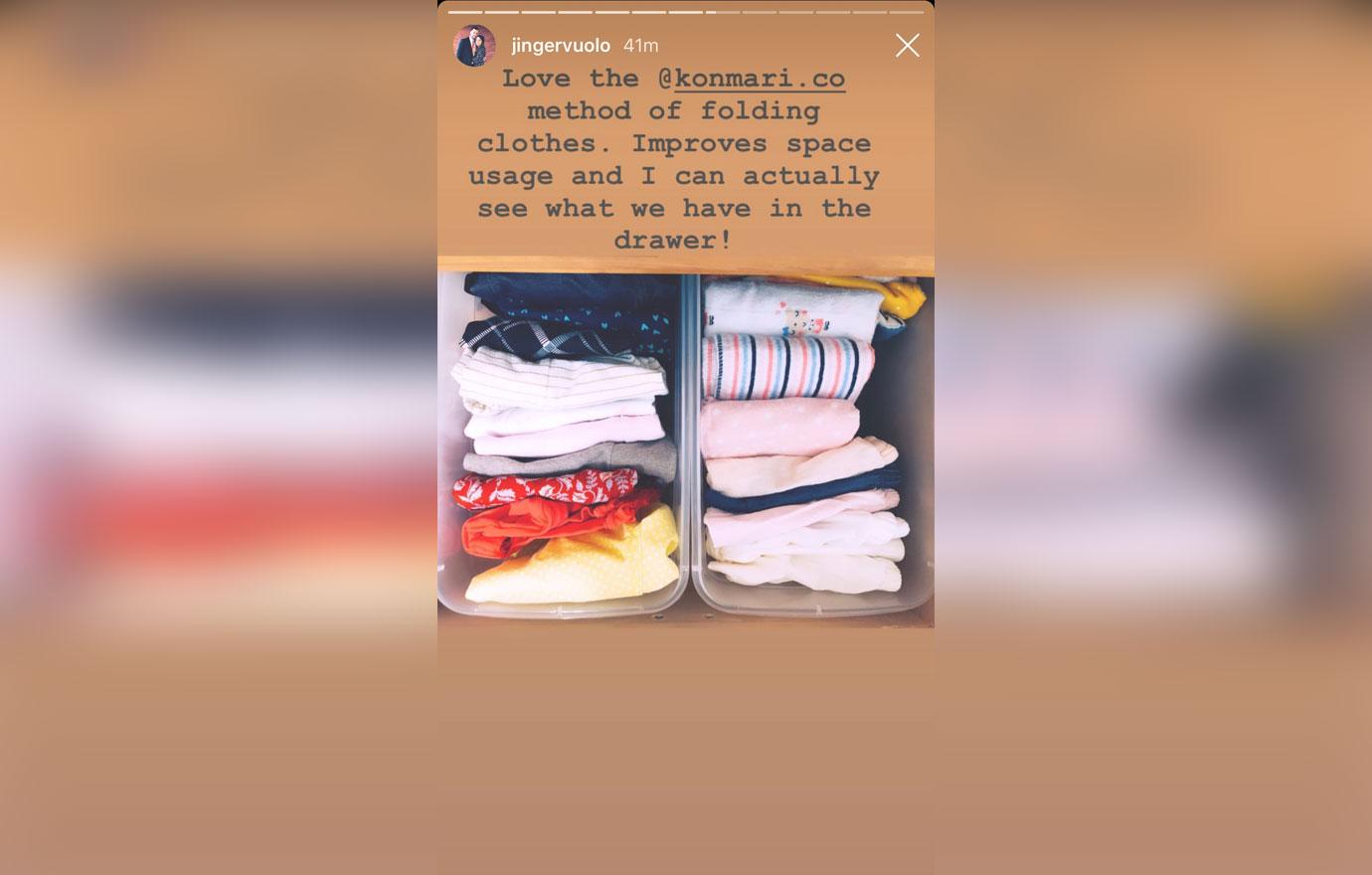 Jinger thanked Netflix star Marie for her folding tips. "Love the @konmari.co method of folding clothes. Improves space usage and I can actually see what we have in the drawer!" she wrote.
Article continues below advertisement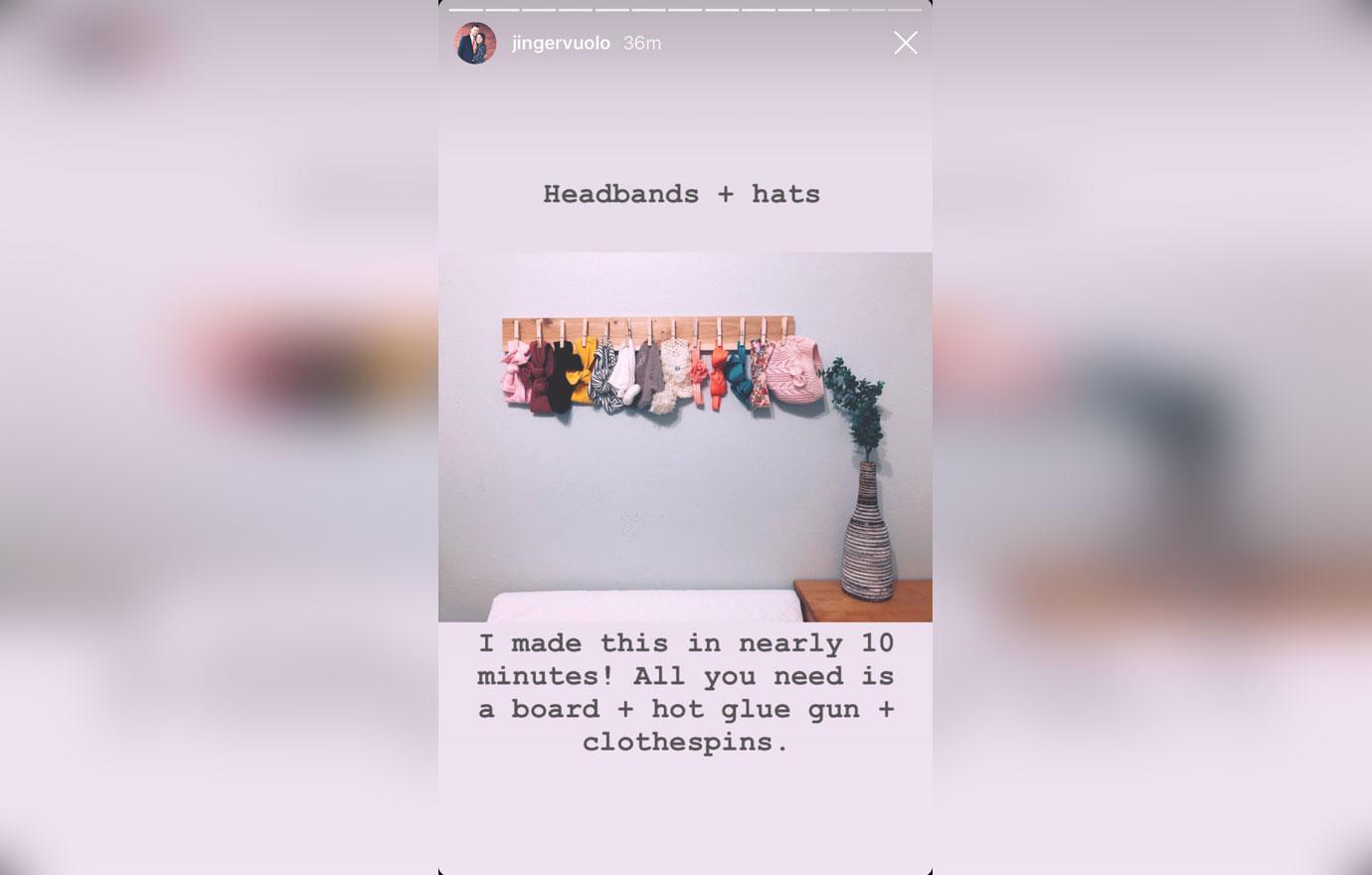 The proud mom even showed off this impressive hat and headband holder she made for Felicity! "I made this in nearly 10 minutes!" she wrote. "All you need is a board + hot glue gun + clothespins."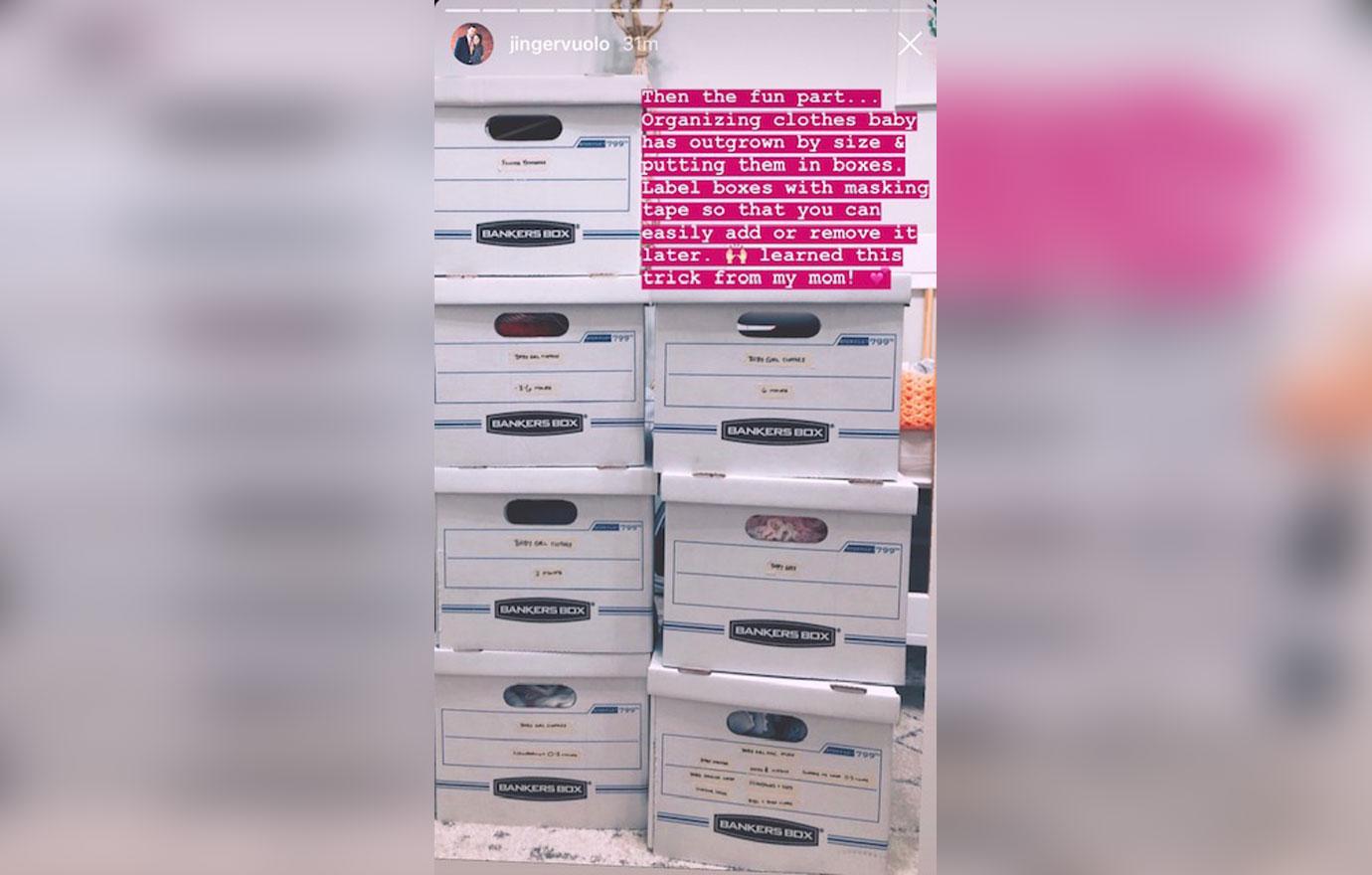 Jinger opted to put clothes Felicity has already grown out of in cardboard boxes, which she labeled with masking tape "so that you can easily add or remove it later." "Learned this trick from my mom!" she said. Could the storage mean Jinger is saving Felicity's clothes for a future sibling or two?
Article continues below advertisement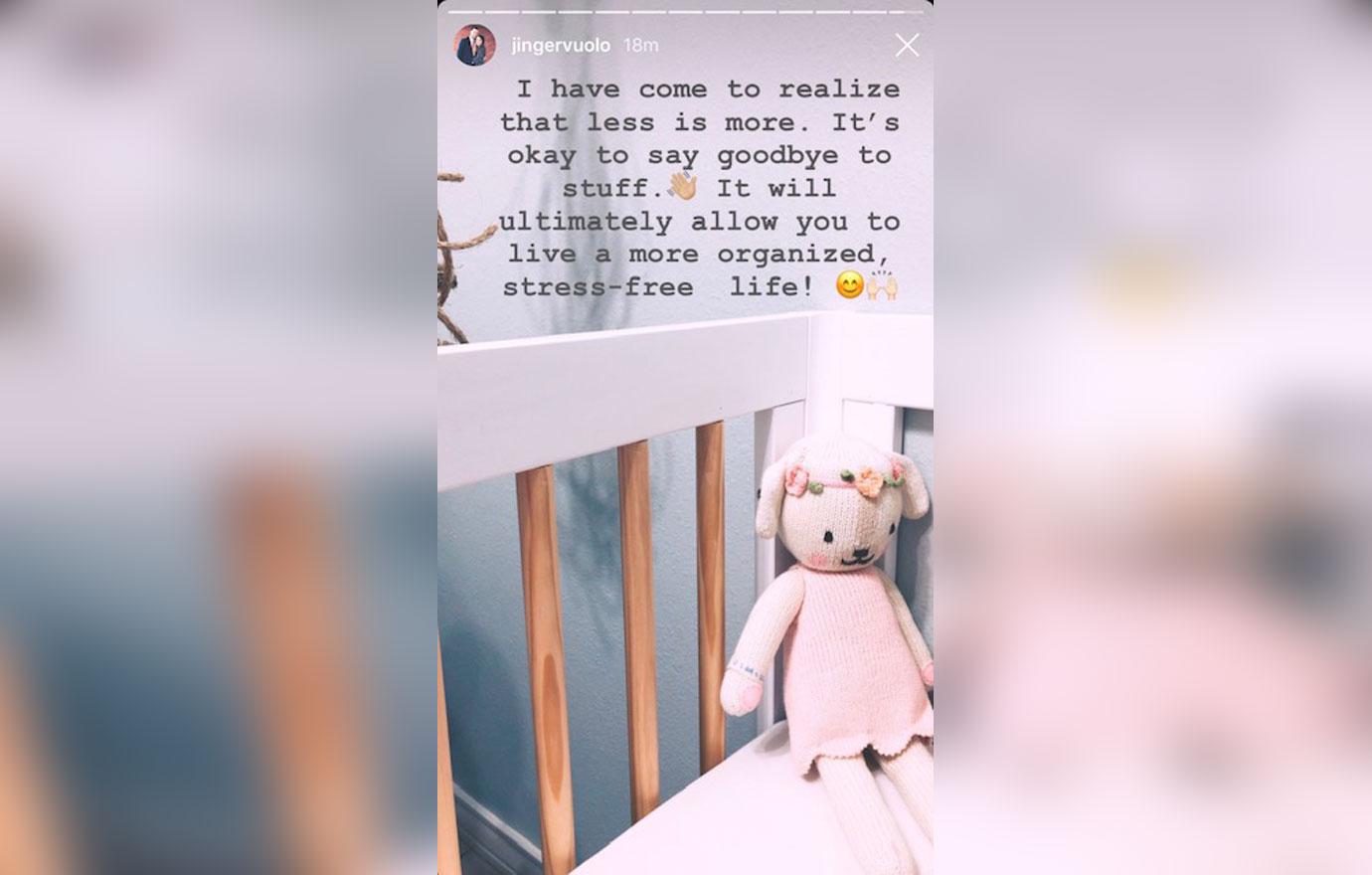 Jinger finished her story by sharing her lesson after overhauling her home. "I have come to realize that less is more. It's okay to say goodbye to stuff," she wrote. "It will ultimately allow you to live a more organized, stress-free life!"
What do you think of Jinger's new Marie Kondo-style of organizing? Sound off in the comments below!