PHOTOS
Joy-Anna Duggar Reveals When She Fell In Love With Austin Forsyth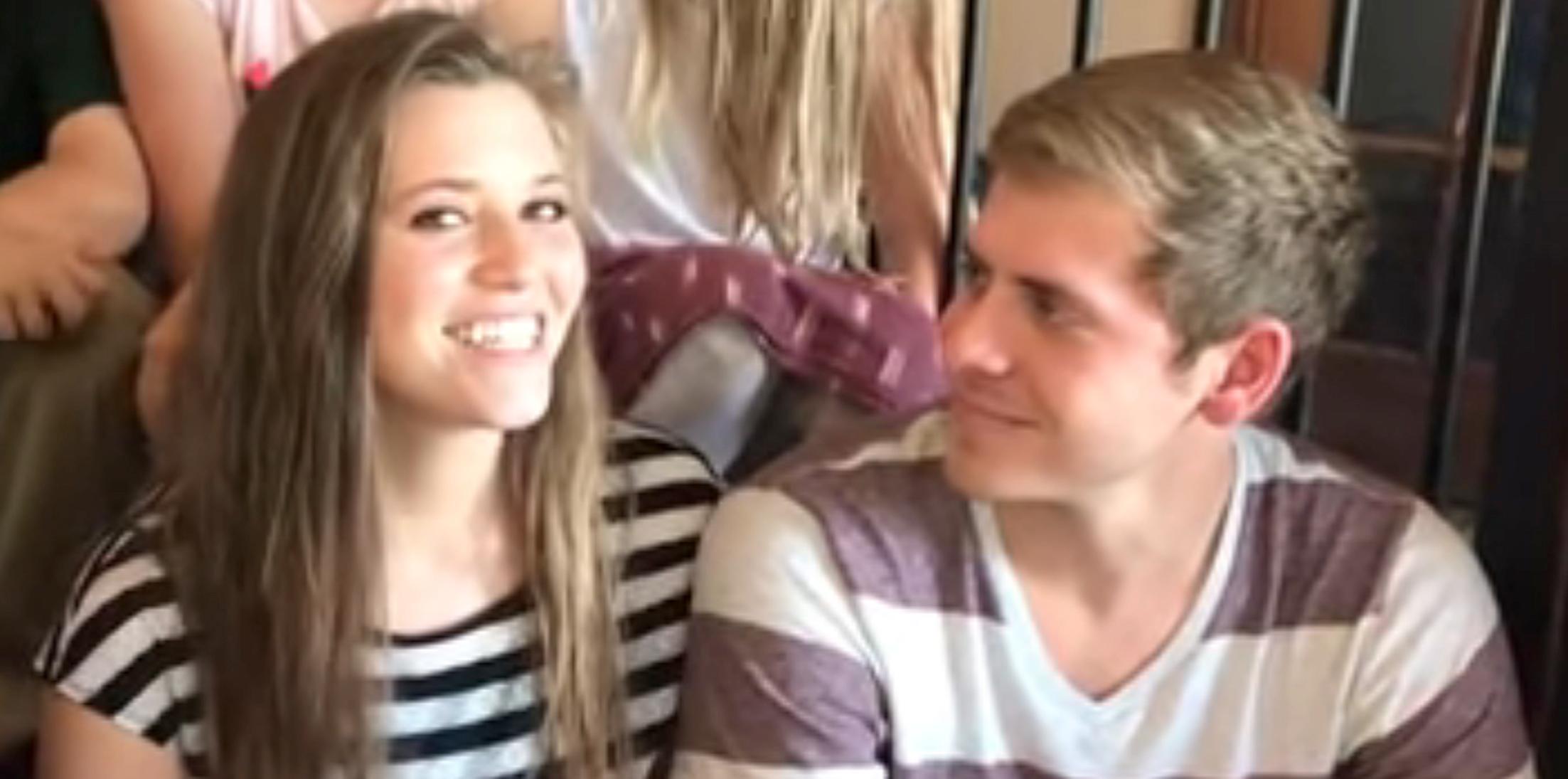 Monday night's Counting On episode was all about Joy-Anna Duggar and Austin Forsyth's wedding prep. As the family scattered to get their individual gifts (The Duggar boys handled something old, Jinger handled something blue, Jessa handled something borrowed, and Jana handled something new) the then-engaged couple walked down memory lane, as audiences got a chance to see just how Joy and Austin fell in love.
Article continues below advertisement
The two first met when Austin moved to Arkansas and started attending the same church as the Duggar family. However, it took some time, nearly 15 years to be exact, for the couple to actually fall for one another.
"When I first met Austin I actually didn't really like him that much because he was young and immature and I was young and immature," Joy admitted. "I didn't really think about him." Surprisingly, it was the same for Austin who also shared that Joy was really nothing more than his friends' sister for a large portion of the time he's known the Duggar family.
Article continues below advertisement
However, things quickly changed for the lovebirds when Austin started hanging around the Duggar house a bit more.
"The first time I remember thinking was 'wow this guy is incredible' was when he was when he was over at our house one time and we were playing volleyball," Joy recalled. "And after volleyball my dad had Austin share his testimony and Austin was just crying and sharing all that God had done in his life. Just to see his heart really was the first thing that attracted me to him."
Article continues below advertisement
Austin, on the other hand, was led by pure emotion as he recalled simply thinking about his soon-to-be wife in the most random of moments.
"The first time I remember having thoughts about Joy being more than just a friend was when I was in Mississippi at flight school. I just rolled out of bed, put my feet on the ground and thought 'What about Joy?'," Austin recalled. "I know now it was the Lord that was prompting me."
Article continues below advertisement
And when it came to what made the two actually fall in love with each other, both Austin and Joy put a large emphasis on each other's character.
"I love that he balances me out in so many ways. He has such a heart for ministry. I love that he's a hard worker and provider," Joy shared. "He has a very good balance of being mature but not a stick in the mud. He has a very adventurous spirit, which pulls me out of my box a lot." How cute?!
Joy and Austin's wedding special airs on next week's episode of Counting On at 9 p.m. ET on TLC.