PHOTOS
Cover Story: Michael Jackson Remembered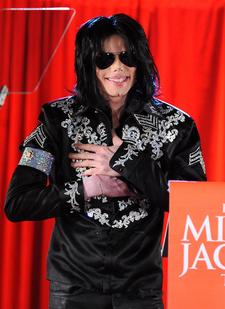 This week in OK!, we've got a shocking world exclusive as we unveil the last-ever pictures of late superstar Michael Jackson.
In a special tribute to the King Of Pop, we reveal the devastating details of Michael's passing and unveil never-before-seen pictures of the star's final moments.
Celebrities from across the globe mourn the loss of one of the world's greatest entertainers, with stars such as Madonna and Michael's ex-wife Lisa Marie Presley revealing how they are struggling to cope with the tragedy.
Article continues below advertisement
We look back over Michael's record-breaking career, from his early days singing with the Jackson Five to achieving phenomenal success with solo smash-hit albums Thriller, Bad and Dangerous.
OK! takes you back through our past exclusives with the tragic star, including the first pictures with Michael and Debbie Rowe's firstborn son Prince Michael Junior.
In an obituary of Michael's amazing life, we look at the troubled childhood that haunted the controversial star — from his father's reported beatings to the child abuse allegations that rocked his life in later years.