PHOTOS
Curtains for Vanessa's High School Musical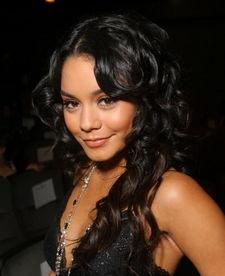 Over a month after frisky nude photos of High School Musical starlet Vanessa Hudgens hit the Internet, OK! can exclusively report that Disney has made up its mind about what to do next and that the 18-year-old actress will not be asked to board the boat for the third HSM film.
"Disney finally decided that they don't want her back," an insider reveals to OK!. "They feel that as long as Zac Efron is in the movie, all will be fine. He's the real star — the household name — and, most importantly, he comes without baggage."
Article continues below advertisement
The source also reports that one of the Cheetah Girls — Adrienne Baillon, 23, or possibly 23-year-old Sabrina Bryan — will take Vanessa's place. "The producers think that after Dancing With the Stars, Sabrina will be more famous than Vanessa."
Adding fuel to the fire, Adrienne played coy with OK! when confronted with the information. "I love working with Disney," she said. "I'm trying to convince Disney to let the whole Disney circle of stars in. I'm just trying to convince Disney to let your Zac and Codys and your Brenda Strongs join High School Musical. We all come in and invade their high school; that would be pretty hot. Put us all together in a feature film!"
Interesting thought — but does "us all" include Vanessa?