PHOTOS
Danielle Fishel Gives Birth Prematurely Amid 'Nightmare' Pregnancy Complications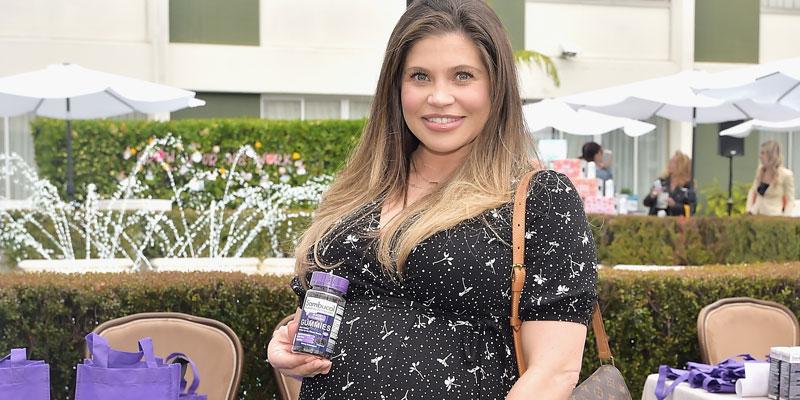 Danielle Fishel welcomed her first child, Adler Lawrence Karp, with husband Jensen Karp in the early hours of June 24, one month before her due date. On Monday, July 1, the Boy Meets World star shared a heartbreaking Instagram post, detailing her labor and pregnancy complications.
Article continues below advertisement
"One week ago today, on 6/24 at 4:52am, Adler Lawrence Karp made his entrance into the world, 4 weeks early. My water broke on 6/20, one day before my work week directing at Raven's Home ended and my maternity leave began," Danielle, 38, began her emotional post.
"I was hospitalized that night and put on magnesium sulfate because Adler was only 35 weeks old. Unfortunately, after doing an ultrasound, our amazing OB discovered fluid in his lungs that was not there during our last appointment only 10 days earlier. And thus, we entered a nightmare we'll never forget," the Girl Meets World actress continued.
Article continues below advertisement
Danielle revealed that her son isn't home with her yet — he is staying in the NICU. She added, "the deeply good doctors and nurses in the NICU are working diligently to find out why the fluid is there and determine the best way to get it out."
She also explained that the situation has brought her and Jensen closer together as a family.
Article continues below advertisement
"We have also struggled with making this announcement. We are THRILLED Adler is here and we want to shout it from the rooftops but we know posting about his birth and it's complications opens us up to prying eyes," she wrote.
The Dish host disclosed that she and Jensen are still "too fragile" and desire privacy.
"I pray wholeheartedly that we can have some space as we navigate these next few weeks. I can't wait to share more details about him with you," Danielle concluded.