PHOTOS
Demi Burnett Wants To Air Wedding On 'Bachelor In Paradise' Next Summer 'If It's Free'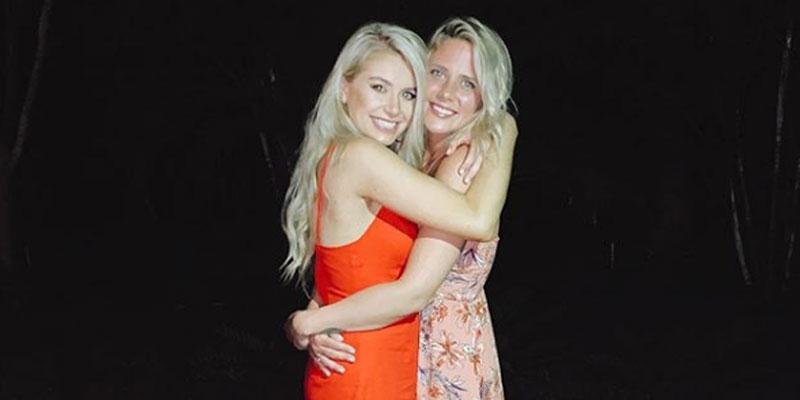 Wedding bells are in the future for Demi Burnett and Kristian Haggerty, especially if it's free of cost. The former Bachelor In Paradise contestant spoke about her intentions for tying the knot with her fiancée, and how their romance in the Bachelor franchise made history.
Article continues below advertisement
According to Entertainment Tonight, the reality star said she'd consider getting married in a televised ceremony in Mexico next year "if it's free." Demi, 24, also doesn't have an exact timeline in mind for the wedding. "We'll see," she added.
"Bachelor World moves fast, but then the engagement, that's whenever people actually, like, take the time to be slow about it," she revealed. "Like, let's be normal for a bit and date and have fun, and then the wedding will come."
Article continues below advertisement
Regardless of the pacing that Bachelor in Paradise abides by, Demi couldn't be happier for finding Kristian, 27. "It's insane how we're so different, but it just works so well. I'm so blunt and bold and all kinds of things, and she's so gentle and understanding and so sweet and soft," she gushed. "It's just, like, a perfect balance."
Demi and Kristian made Bachelor history as the first same-sex couple in the series. Demi was nervous before she proposed to her now-fiancée, but found the courage to ask for her hand in marriage and got engaged during the season finale.
MORE ON:
Kristian Haggerty
Article continues below advertisement
When the season premiered, Demi revealed that she was queer and casually dating a woman. Kristian was aware that her girlfriend would be featured on BIP and planned on exploring her sexuality. After Demi dated Derek Peth on the reality series, she realized she still had strong feeling for Kristian.
Production surprised Demi, and the happy couple was reunited on the August 20 episode of BIP.
Article continues below advertisement
Moving forward in the franchise, Demi said she doesn't want to "carry the torch." "I think that it just will happen naturally, hopefully. Everything will just be normalized – it won't be like, 'Oh, the queer couple.' It'll be like, 'Oh, the couple,'" she said. In the meantime, the couple is enjoying their new status of being engaged.
When do you think Demi and Kristian will tie the knot? Sound off in the comments below!