PHOTOS
Bombshell! Demi Lovato Reveals Her Curves In A Scandalous Outfit After Wilmer Valderrama Is Spotted With An Ex!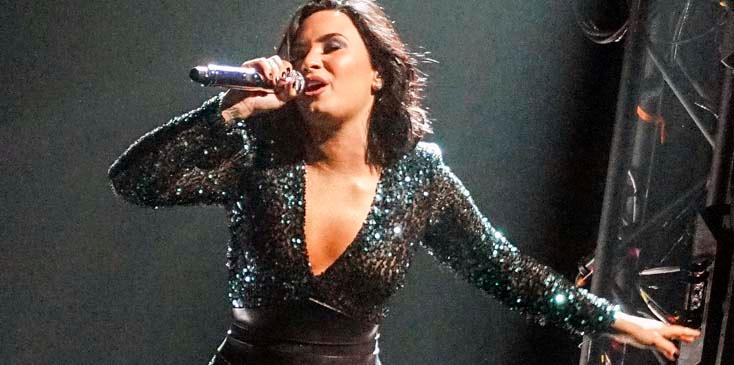 *CURVY* Demi Lovato shows off her best ASSets during 'Future Now' Tour Stop in Canada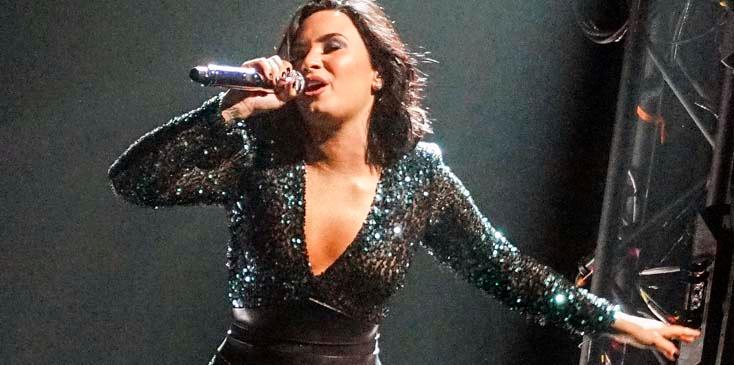 Demi Lovato, 23, may have recently split from her boyfriend of six years, Wilmer Valderrama, but she's getting over it by showing off her curves!
Article continues below advertisement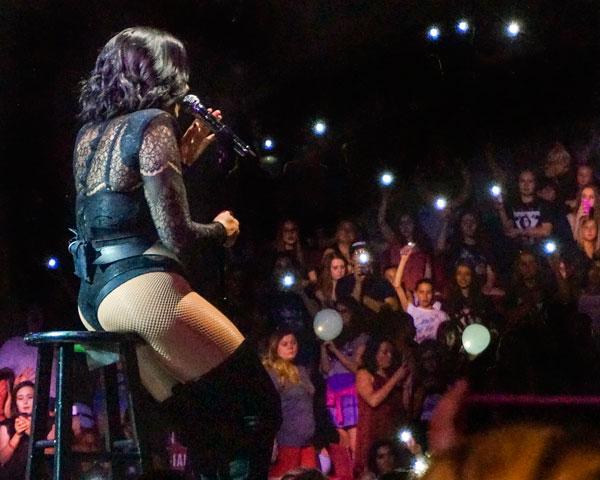 The singer wore a racy leather corset and bottoms that revealed her backside during her Montreal "Future Now" tour stop over the weekend. Demi paired the sexy outfit with thigh-high boots.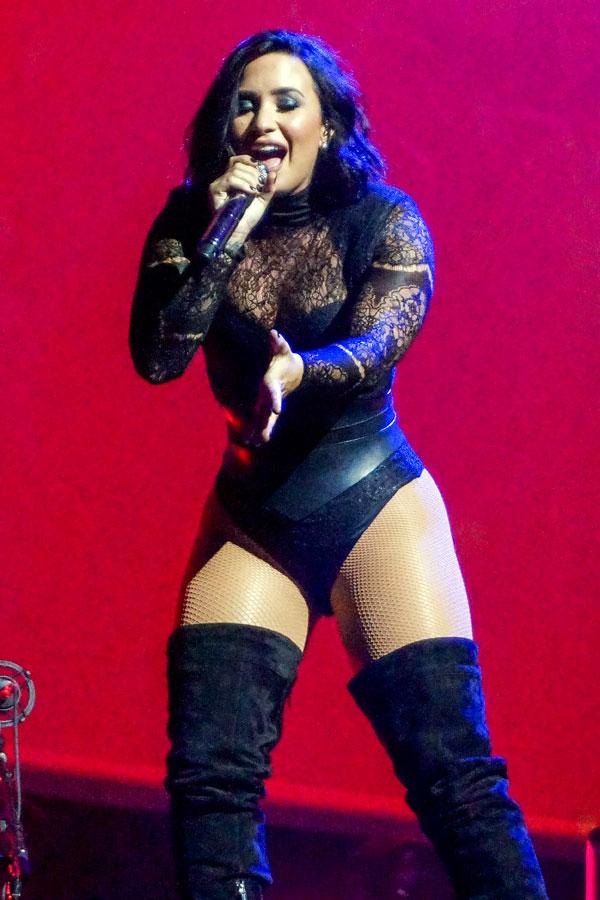 In June, Demi and Wilmer announced their split on Instagram, and said, "This was an incredibly difficult decision for both of us, but we have realized more than anything that we are better as best friends. We will always be supportive of one another," Demi said at the time.
Article continues below advertisement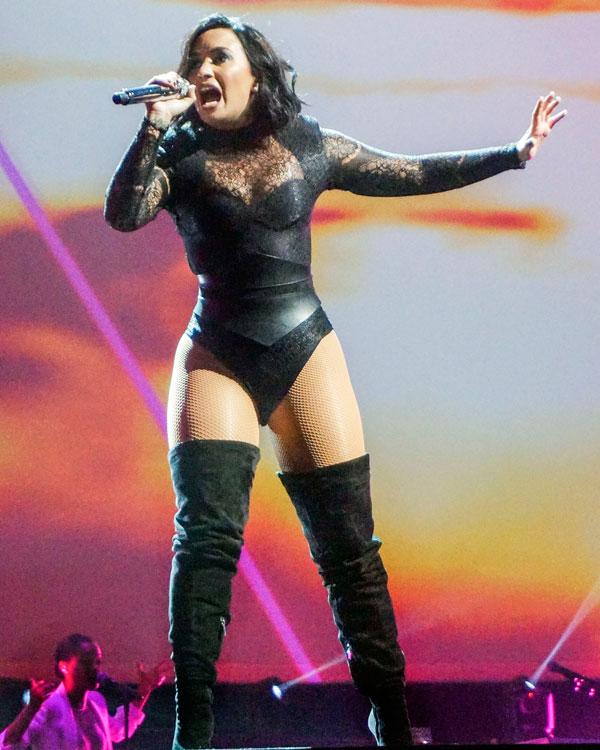 Since the breakup, Wilmer has seemingly moved on as well, after reuniting with his ex-girlfriend, Mandy Moore last week! Mandy and Wilmer dated for two years back in 2000.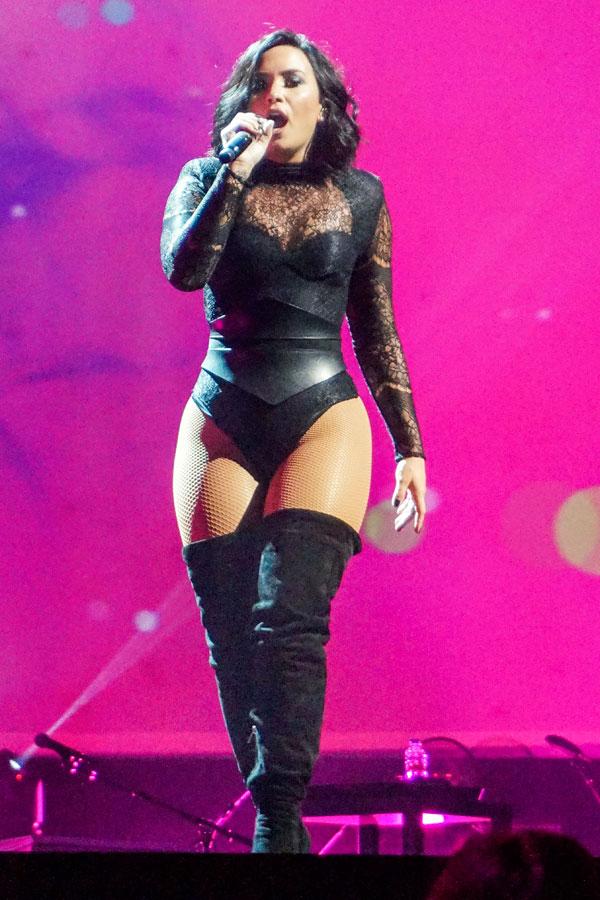 They bumped into one another while heading to work on their television shows, and Mandy snapped a selfie of the two and wrote as the caption on Instagram, "Sometimes you get to work on the same lot as your friends and you can run over, catch up and watch them continue to be a bad-a-- (in real life and on TV). Love this guy. Friends for over 16 years."
Article continues below advertisement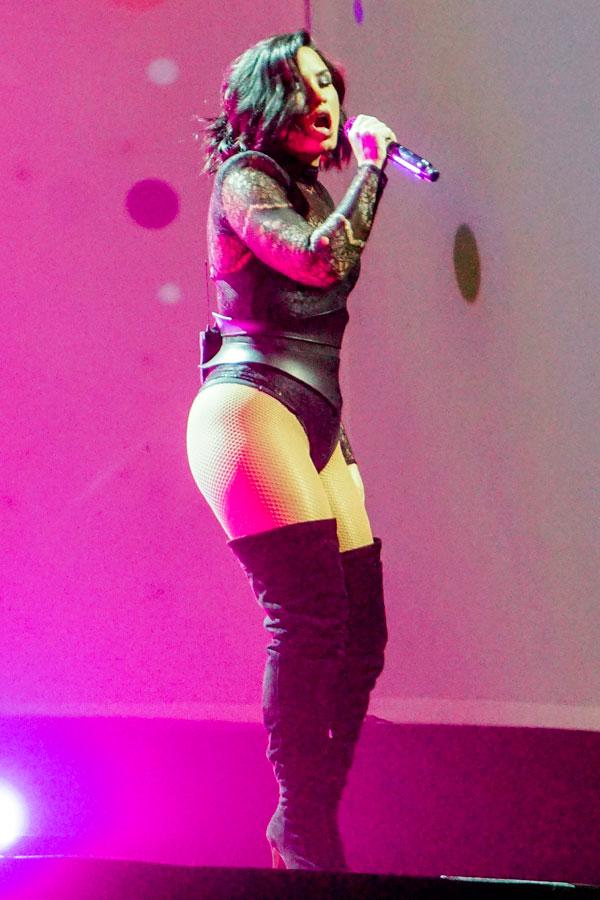 But Demi is obviously unbothered!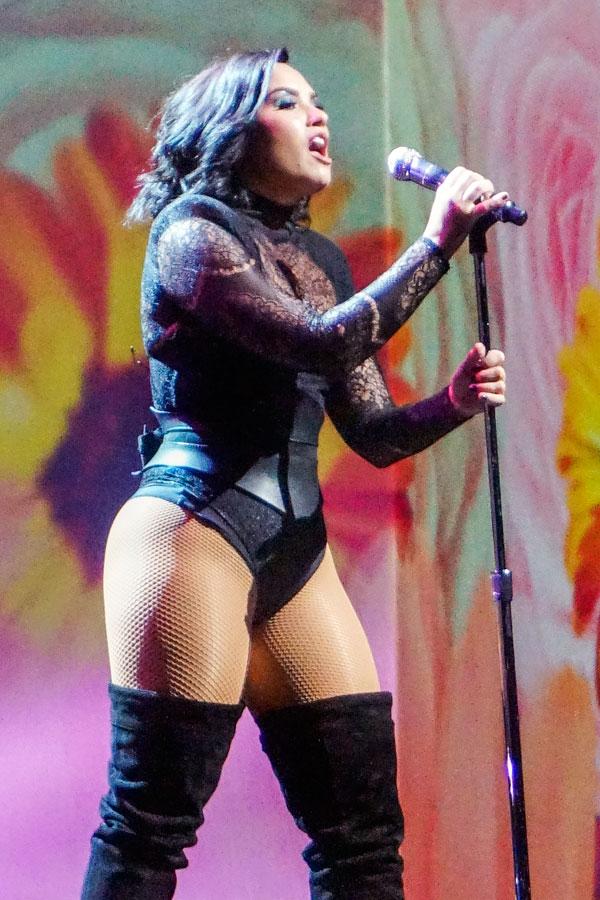 What are your thoughts on Demi's hot outfit? Let us know in the comments section.