PHOTOS
Denied: Kristin Davis Sex Tape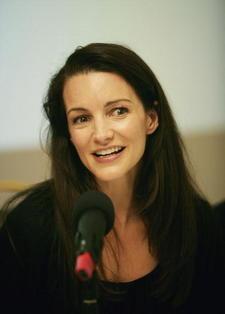 Monday afternoon, some fuzzy— and certainly not safe for work — photos began to spread like wildfire on the Internet claiming to be shots of Sex and the City star Kristin Davis caught in the middle of a very private act.
Within minutes, there were stories that a sex tape featuring the 43-year-old brunette was being shopped around and that more photos would be leaked soon. Others claimed that it was all a publicity stunt for the upcoming SATC movie.
Article continues below advertisement
Turns out it was all just wishful thinking.
"This is not a photo of Kristin Davis," a rep for the actress tells OK!. "There is no sex tape."
Good news for her — bad news for those who hoped Kristin would be joining the likes of Pam Anderson, Paris Hilton, Kim Kardashian and many, many others.