PHOTOS
Denise Richards & Husband Aaron Phypers Sued For Damaging Their Rental Home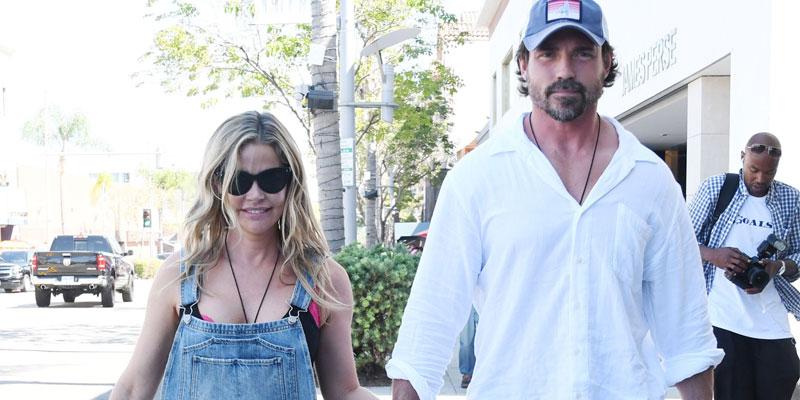 Denise Richards and her husband Aaron Phypers are being sued for allegedly trashing their Los Angeles rental home. However, The Real Housewives of Beverly Hills star claimed the house was already destroyed with dead possums, rats and animal poop.
Article continues below advertisement
According to court documents obtained by The Blast, Denise, 48, and Aaron, 47, leased a home together on July 22, 2018. The couple signed a lease that included a specific clause about the types of pets that were allowed inside the rental home.
The documents stated that The Bold and the Beautiful star agreed there "would house no animals on the property other than two pot-bellied pigs and three dogs" and the two would "properly use, operate, and safeguard the property, keeping it clean and sanitary, would pay for all damage to the property caused by tenants or pets."
Article continues below advertisement
The lawsuit also claims that the lease contract was specific in stating that Aaron and Denise "would not permit guests, to disturb or annoy neighbors, and upon vacating the premises defendants would return the surrender the property to plaintiffs empty of all personal property, and would remove all debris, return the property in the same condition as at the commencement of the lease."
The rental property's owner alleged that the rules were not upheld and said the two "breached the foregoing written contract through causing significant damage to the leased property, and knowingly and willingly violated the Pet Addendum."
Article continues below advertisement
Denise's rep denied the allegations and told RadarOnline.com, "That's not true." The mother of three claimed that the house was already trashed with animal droppings.
Denise allegedly has video proof that she and Aaron had left the house in tact. The Blast also attained a legal letter from the actress' attorney, Stephen Bernard, that read, "Since you are claiming damages to the property for repair and replacements then I am entitled to see descriptive invoices paid or pending, including receipts and other documents describing damages."
Article continues below advertisement
The lawyer insisted that the only thing sent over to him was an estimate for $113,000 in repairs was not paid yet. The property owners also refused to send any photos or video of any apparent damages. Sources told the outlet that Denise and Aaron never actually lived in the home.