PHOTOS
You Will Never Look At 'The Devil Wears Prada' The Same Way After Seeing This Deleted Scene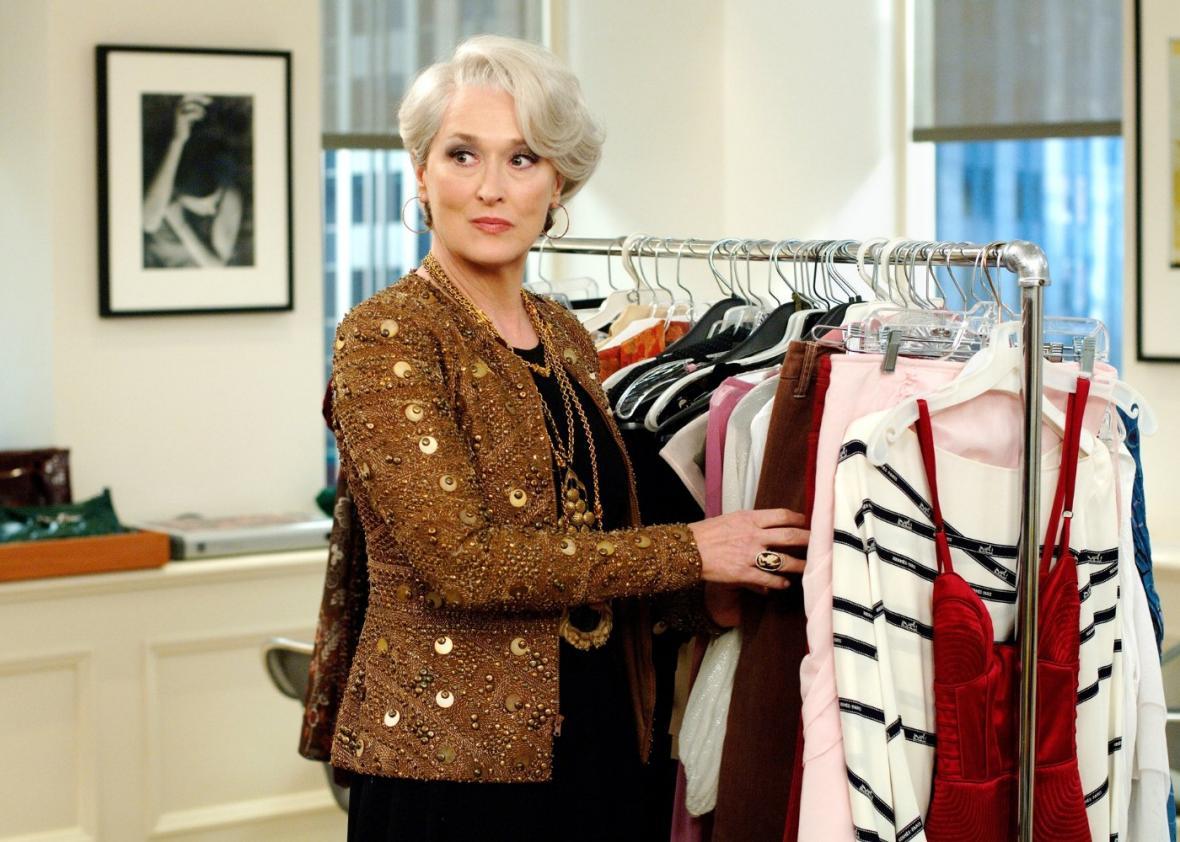 The Devil Wears Prada came out eleven years ago, but this newly unearthed deleted scene has recently breathed new life into the film!
Article continues below advertisement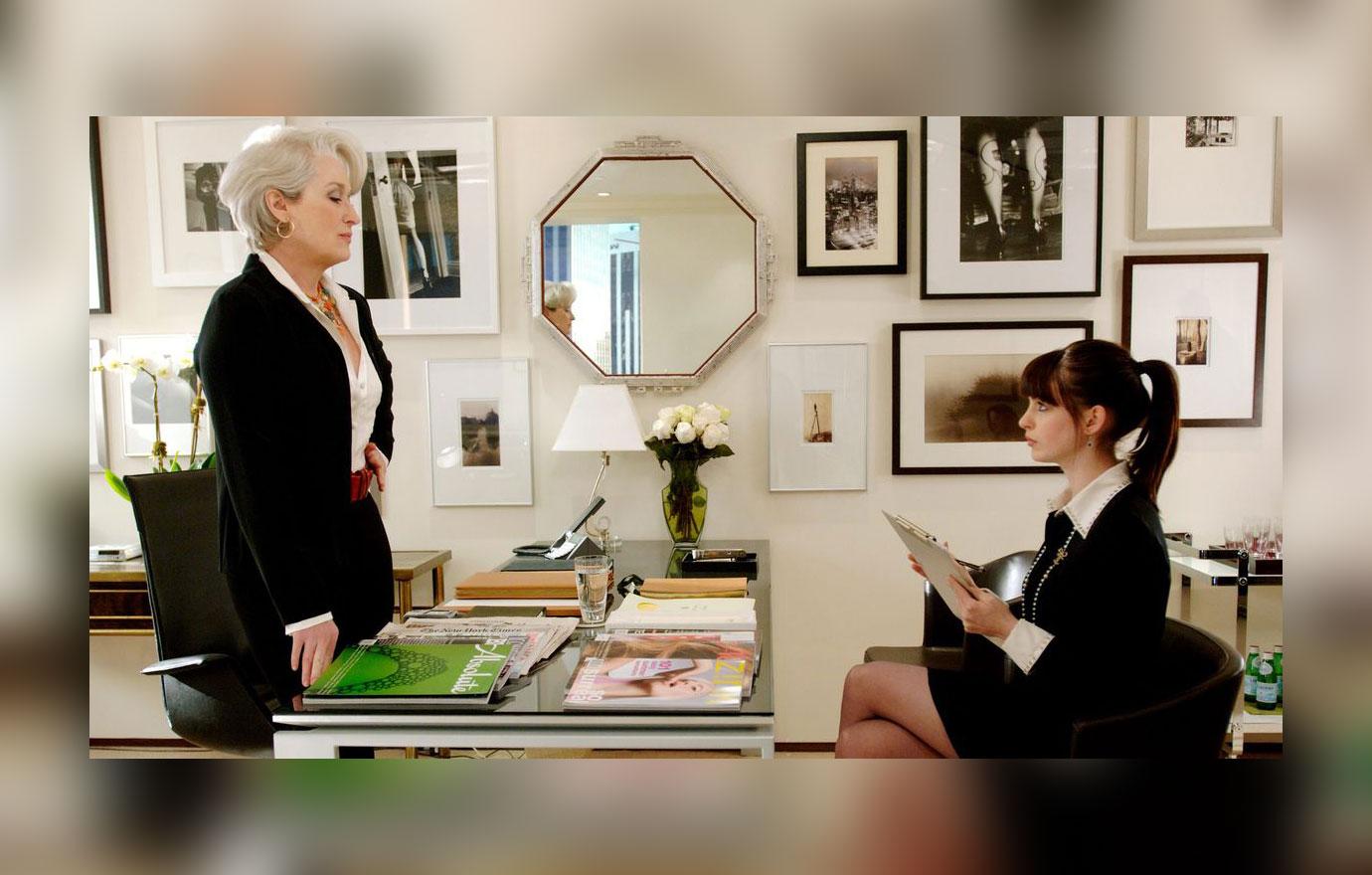 The movie stars Meryl Streep as the cold and calculating Miranda Priestly, who is the editor at top fashion magazine Runway, and Anne Hathaway as her assistant, Andy.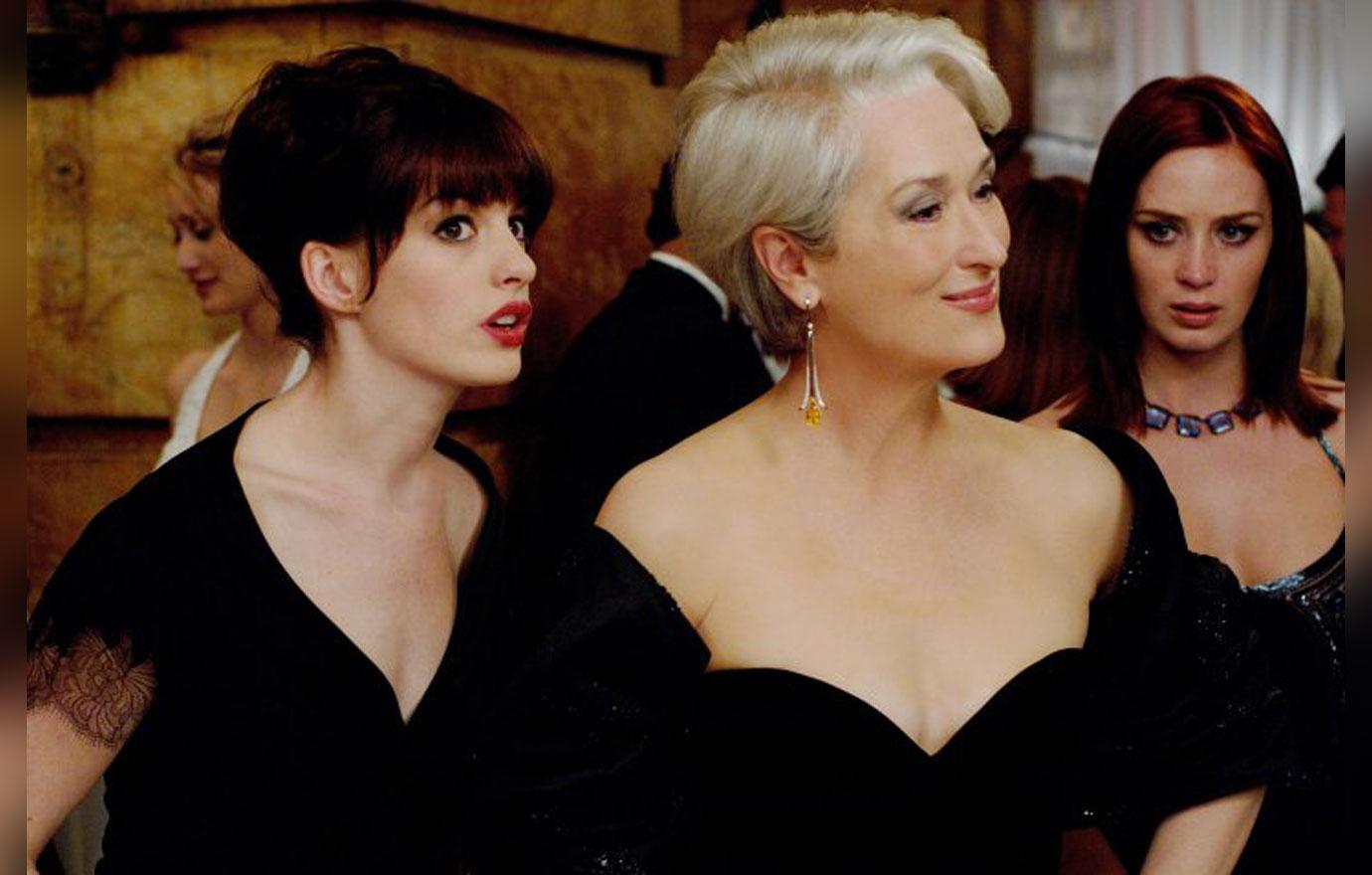 Miranda's icy behavior is directed towards Andy throughout, yet the deleted scene shows an appreciation for her assistant that could've easily changed the course of the movie.
Article continues below advertisement
During the minute long clip, we see Miranda, Andy, and the first assistant Emily (brilliantly played by Emily Blunt) at an event resembling The Met Gala.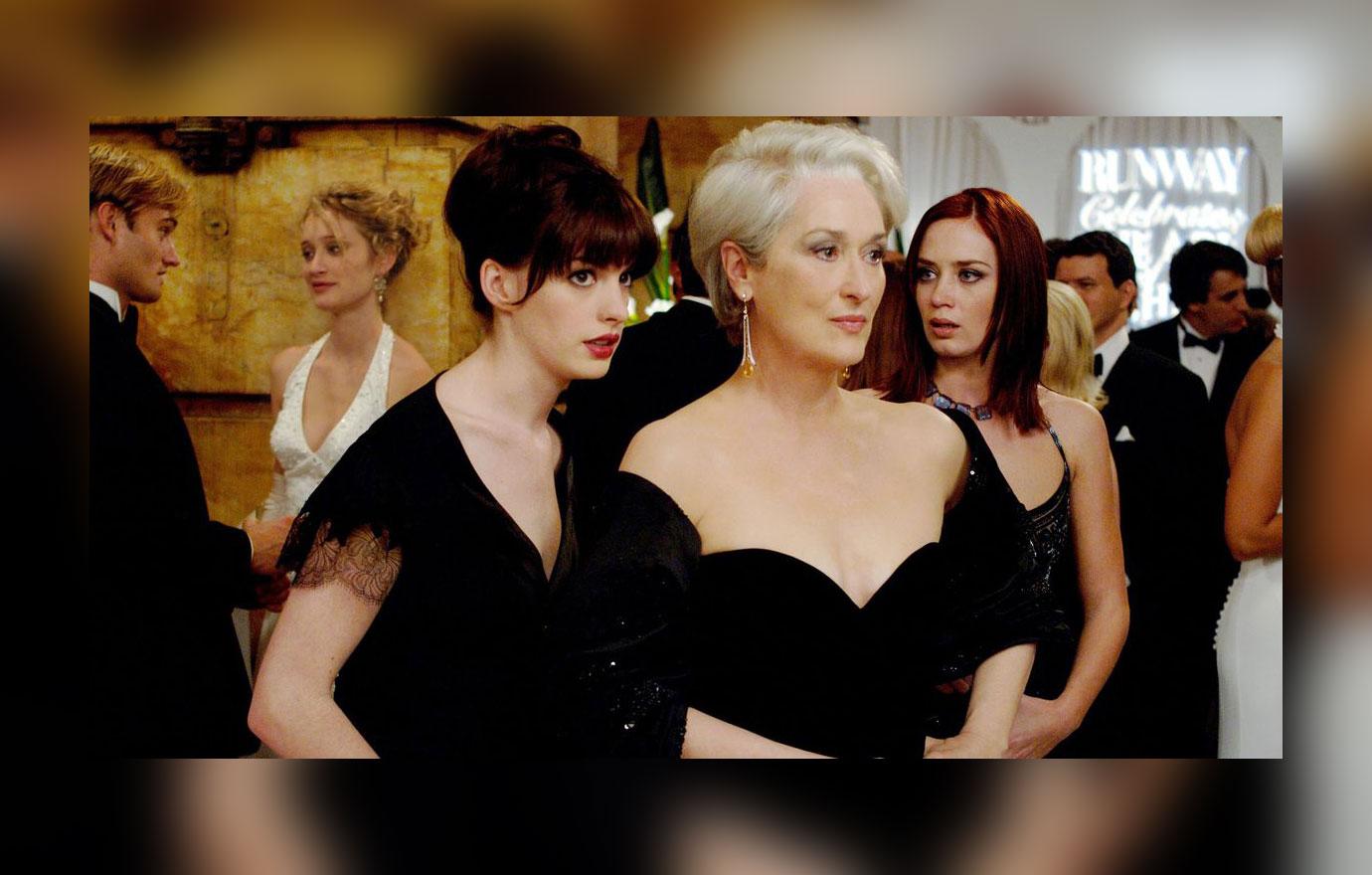 Prior to this, Andy only had hours to memorize every single member who would be attending the event, whereas Emily had much more time.
Article continues below advertisement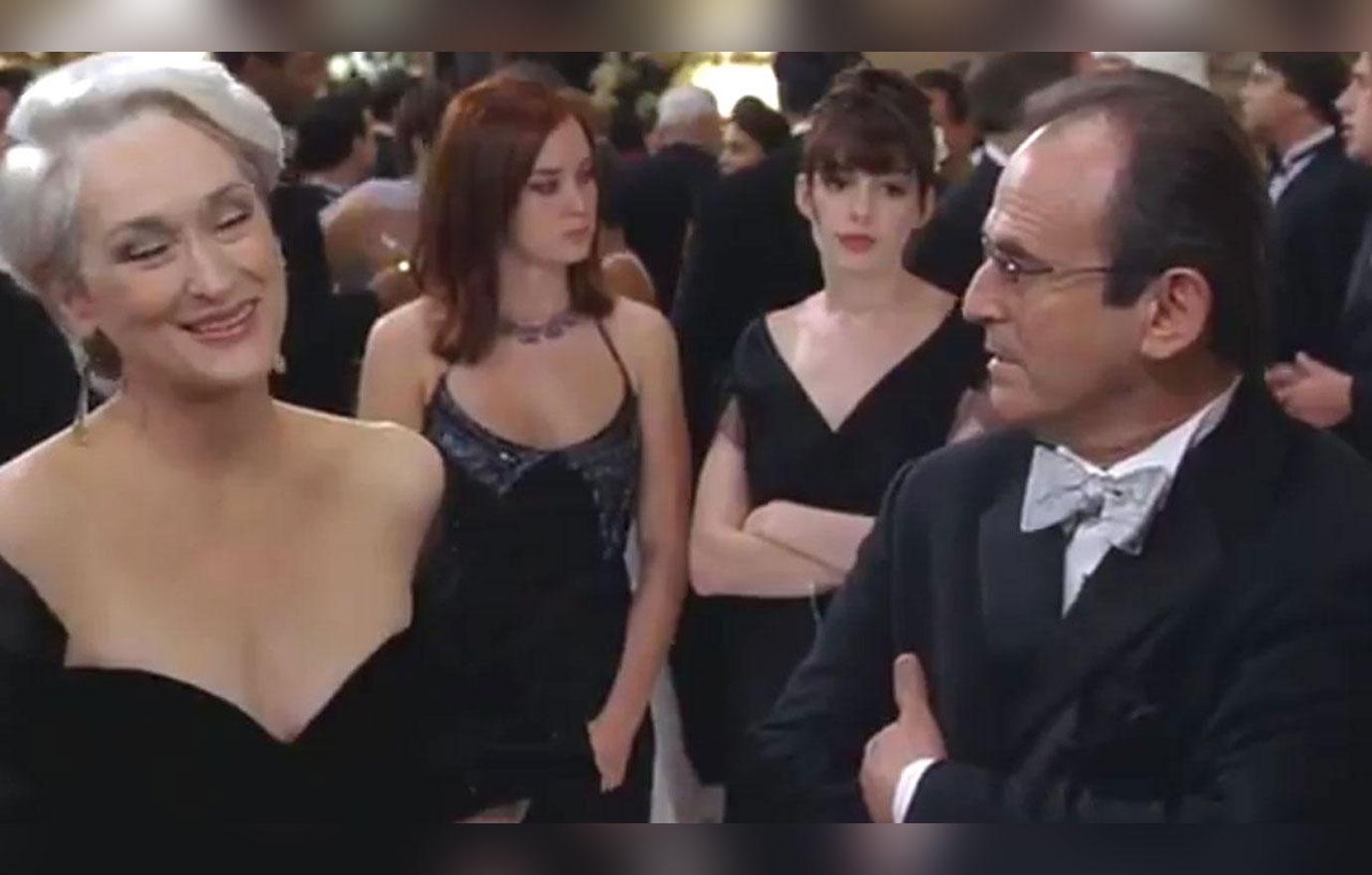 While Miranda is chatting it up with her boss Irv Ravitz (Tibor Feldman), her husband Stephen (James Naughton) comes over in a drunk state and starts to embarrass her. Andy quickly diffuses the scene by placing her hand on Irv's shoulder and taking him away while Miranda handles her husband accordingly.
Shortly thereafter, Miranda is seen hugging her husband and looks directly at Andy and mouths, "Thank you." OMG! Miranda being kind? Say it isn't so!
Article continues below advertisement
It has now left millions of fans wondering if this scene should've been left in the film as an indication early on that Miranda isn't so bad after all.
The film was a huge success at the box office, taking in $326 million worldwide and earning two Oscar nominations, one for Meryl's amazing portrayal.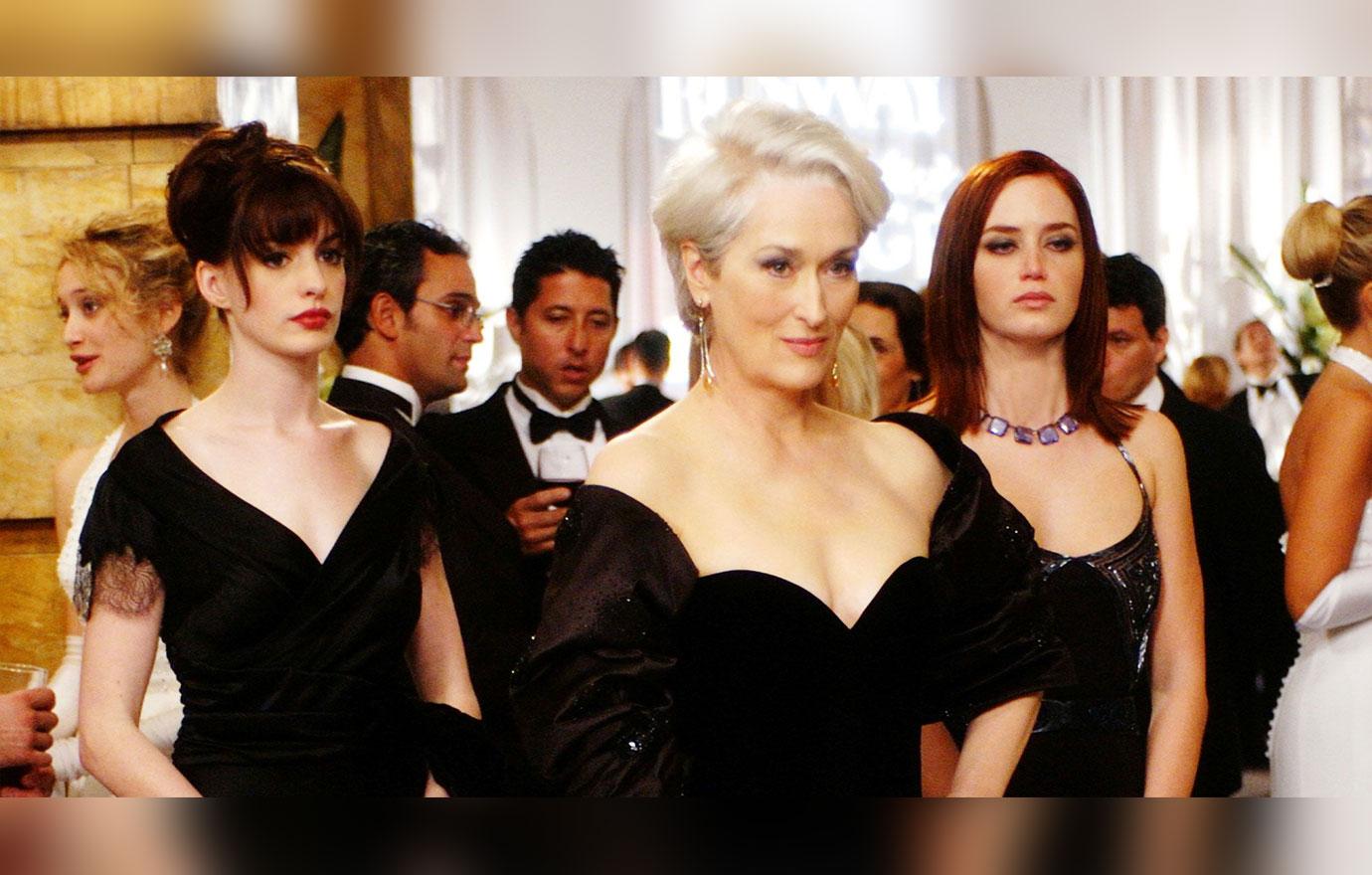 Do you think they should've kept the clip in the film? Sound off in the comments!