PHOTOS
Diplo Ducks For Cover As Gunshots Fire During A Carnival Parade In Brazil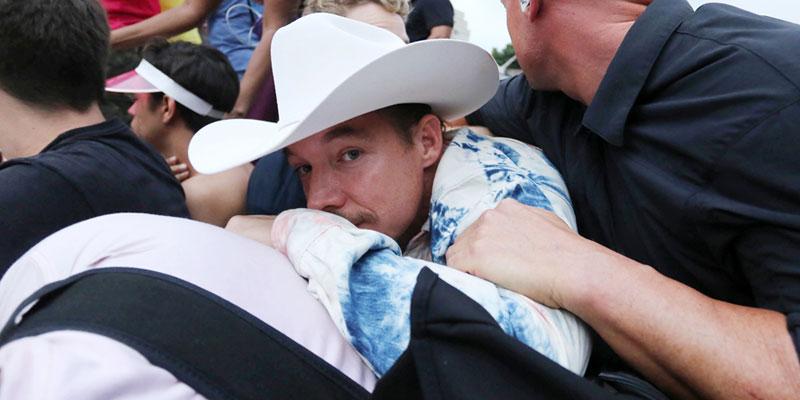 Diplo was expected to perform at a carnival parade in São Paulo, Brazil on February 25 before gunshots erupted. The Major Lazer producer was shielded by security as he ducked for cover during the incident.
Article continues below advertisement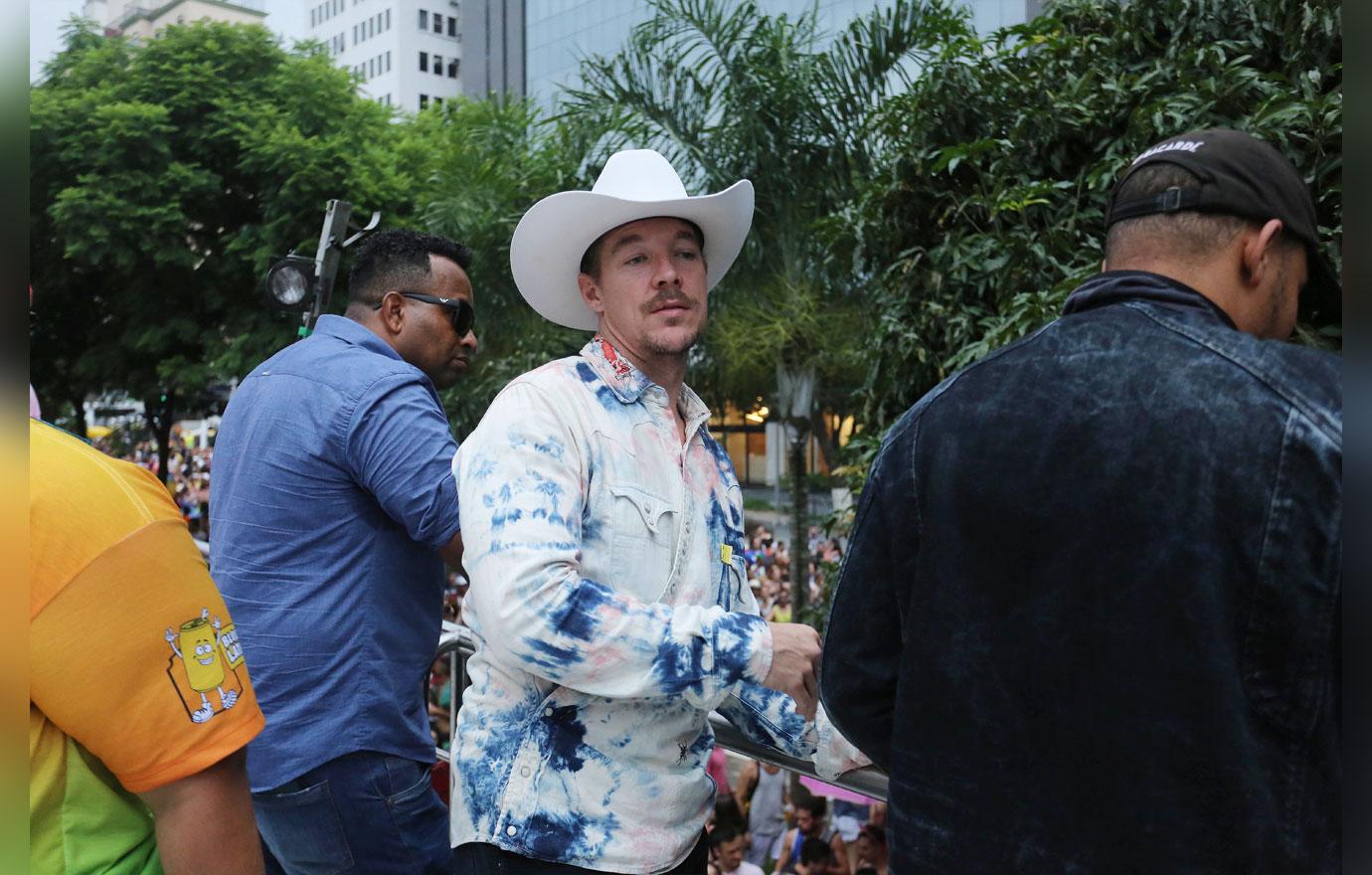 Diplo, 41, posted several videos on his Instagram Story of the crowd dancing on Henrique Schaumann Street in São Paulo as he was on top of a float. In one of the clips, a man shouted, "Everyone out of the way" as the DJ's camera cut.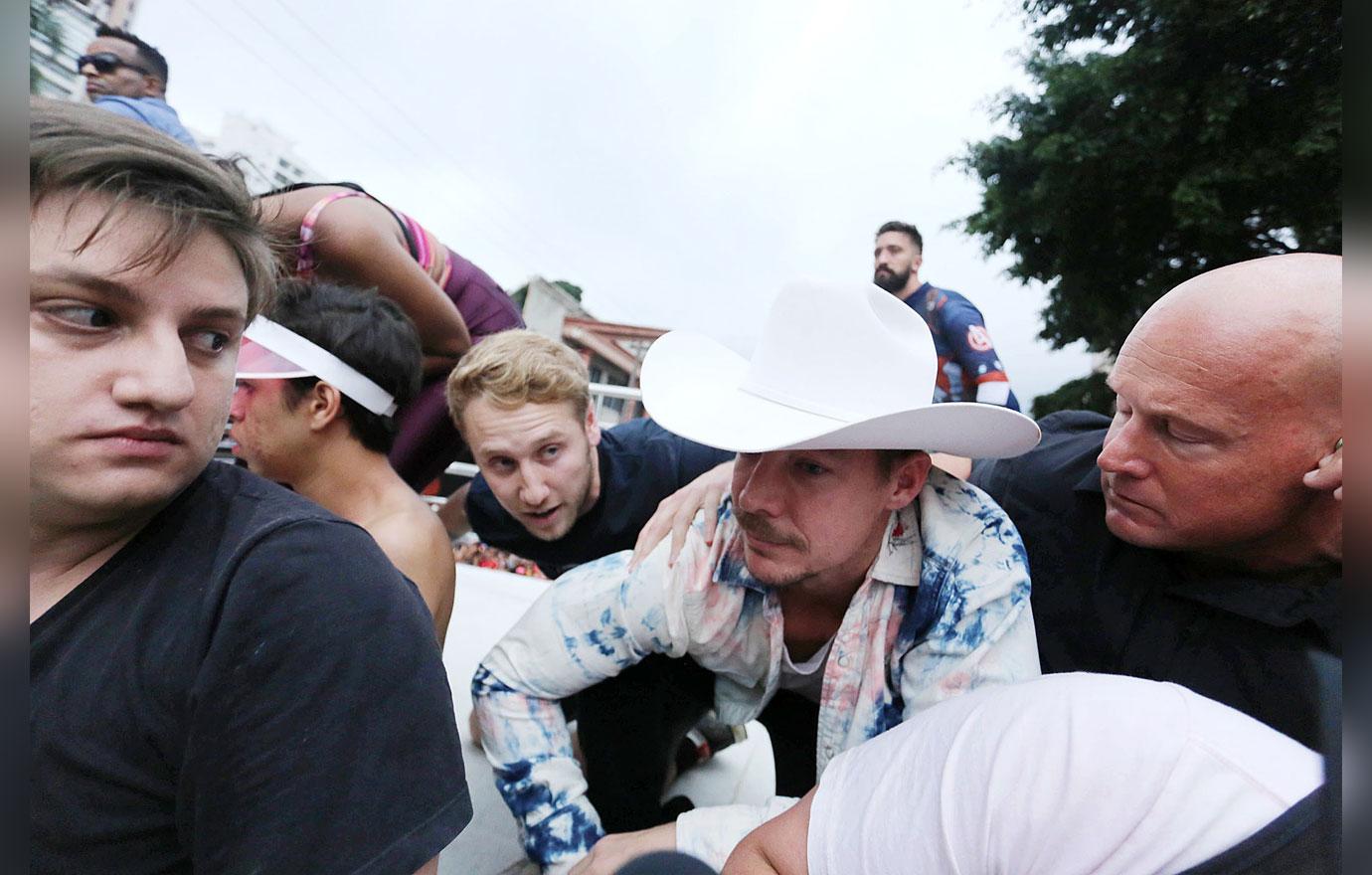 A photographer captured footage of the DJ and other people onboard the float dropping to the ground. Diplo was carefully shielded by his security and appeared to remain calm. He was then escorted away from the float by his crew.
Article continues below advertisement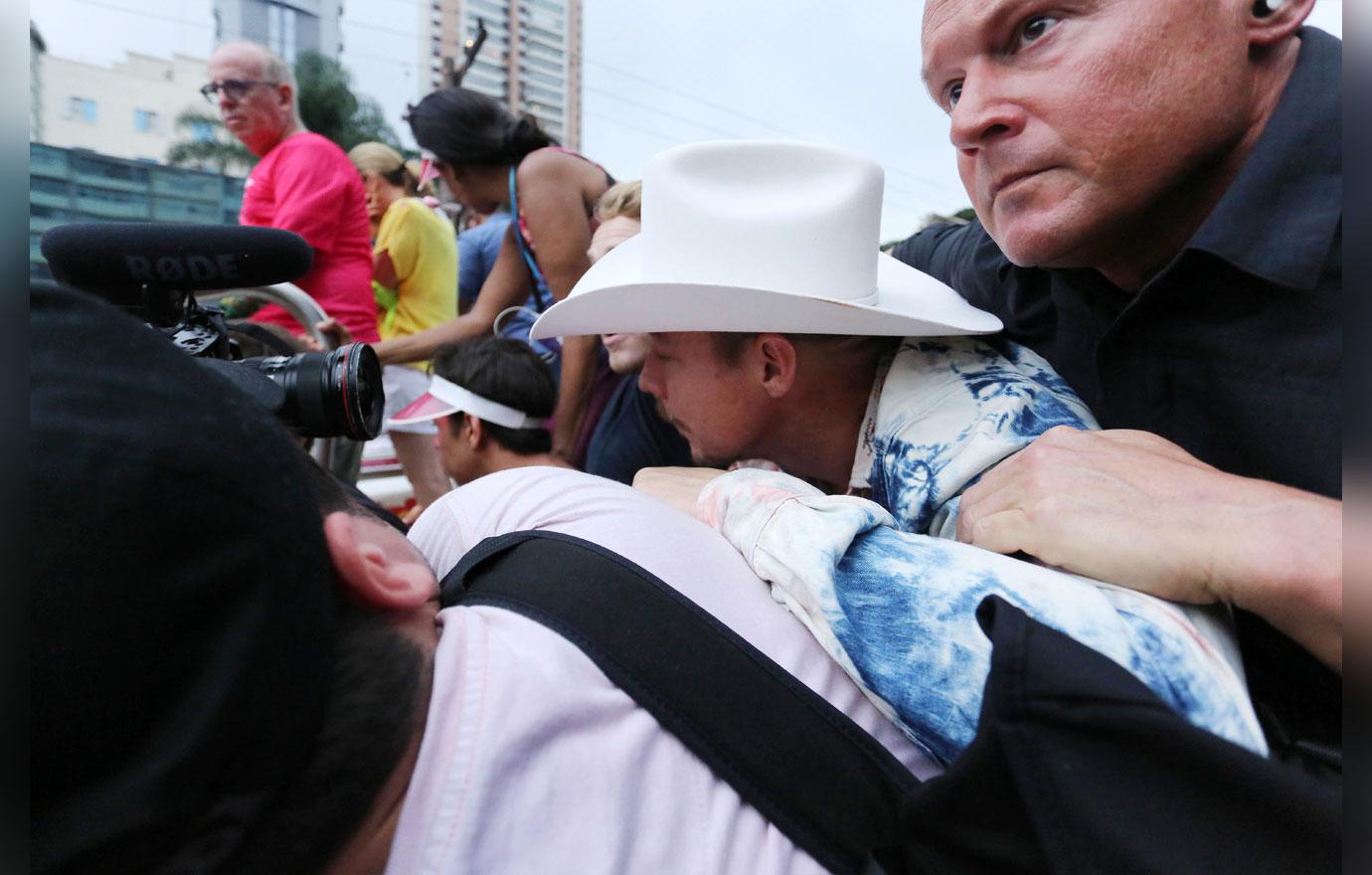 According to local reports, a man and a woman were shot. Brazilian outlet UOL reported that one carnival-goer shot another man in the stomach after he tried to yank his chain. The woman allegedly tried to deescalate the fight and was shot in the crossfire.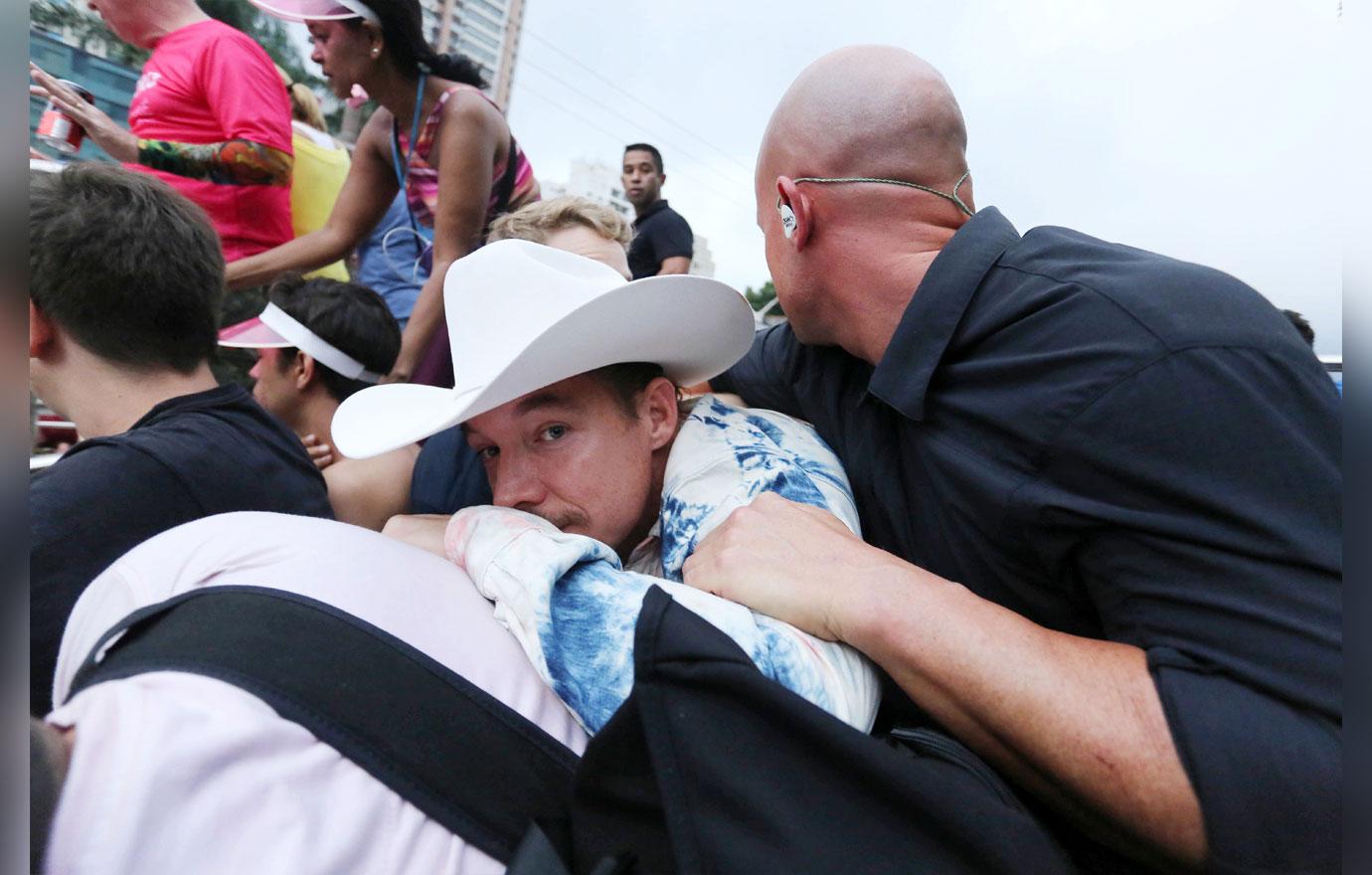 The Sao Paulo Public Security Secretariat told UOL in a statement, "The first information indicates that the victim reacted by shooting at the criminal, who was taken to Saboya hospital. A woman was also hit and rescued at Hospital das Clínicas. The incident will be recorded by the 14th DP, who will investigate all the circumstances."
Article continues below advertisement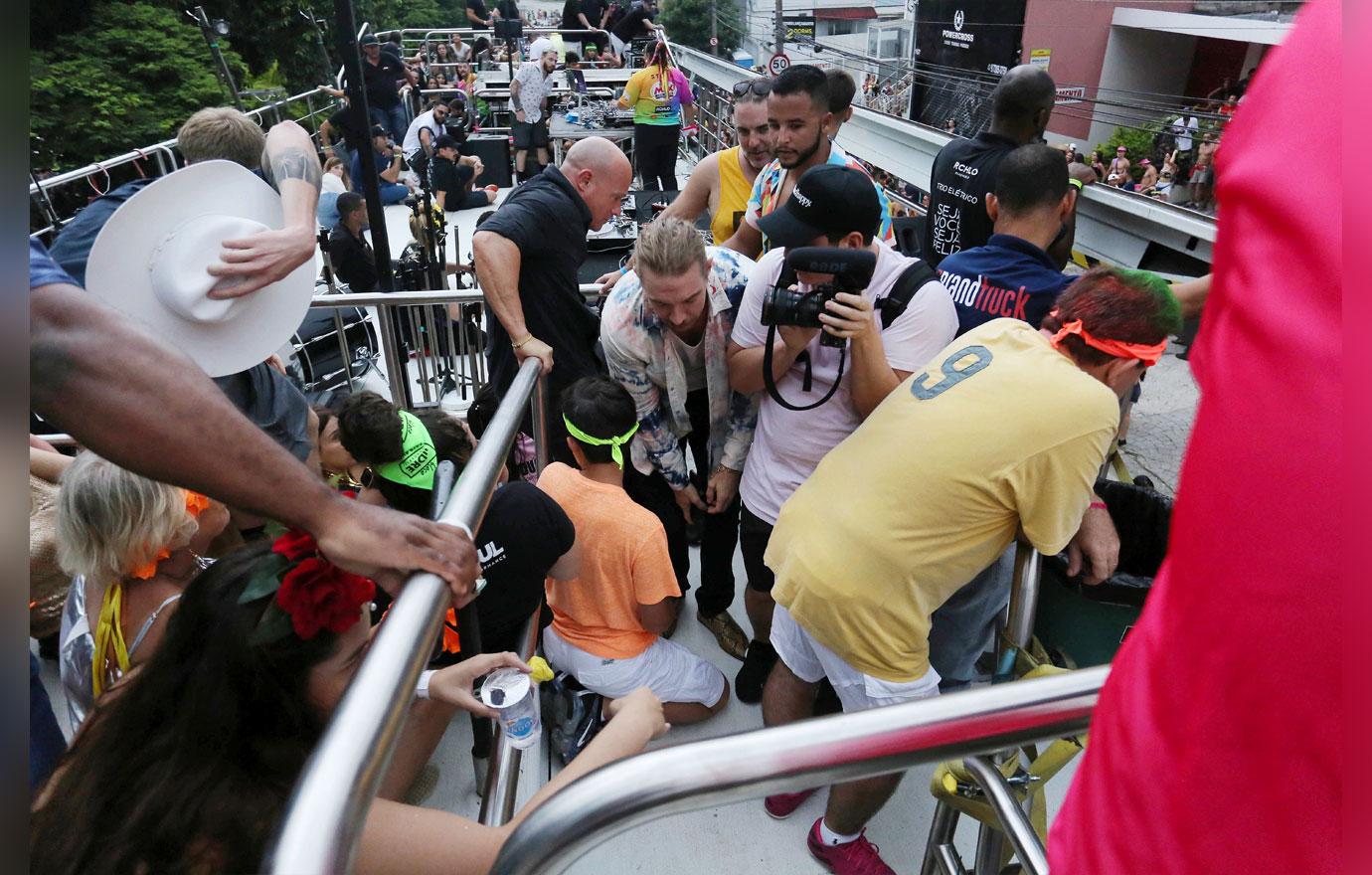 Amauri Nehn, a photographer who witnessed the incident, told the outlet, "Diplo was on top of the trio before introducing himself, taking pictures of the crowd. Someone heard a shot and warned the people who were on top of the trio to bend over."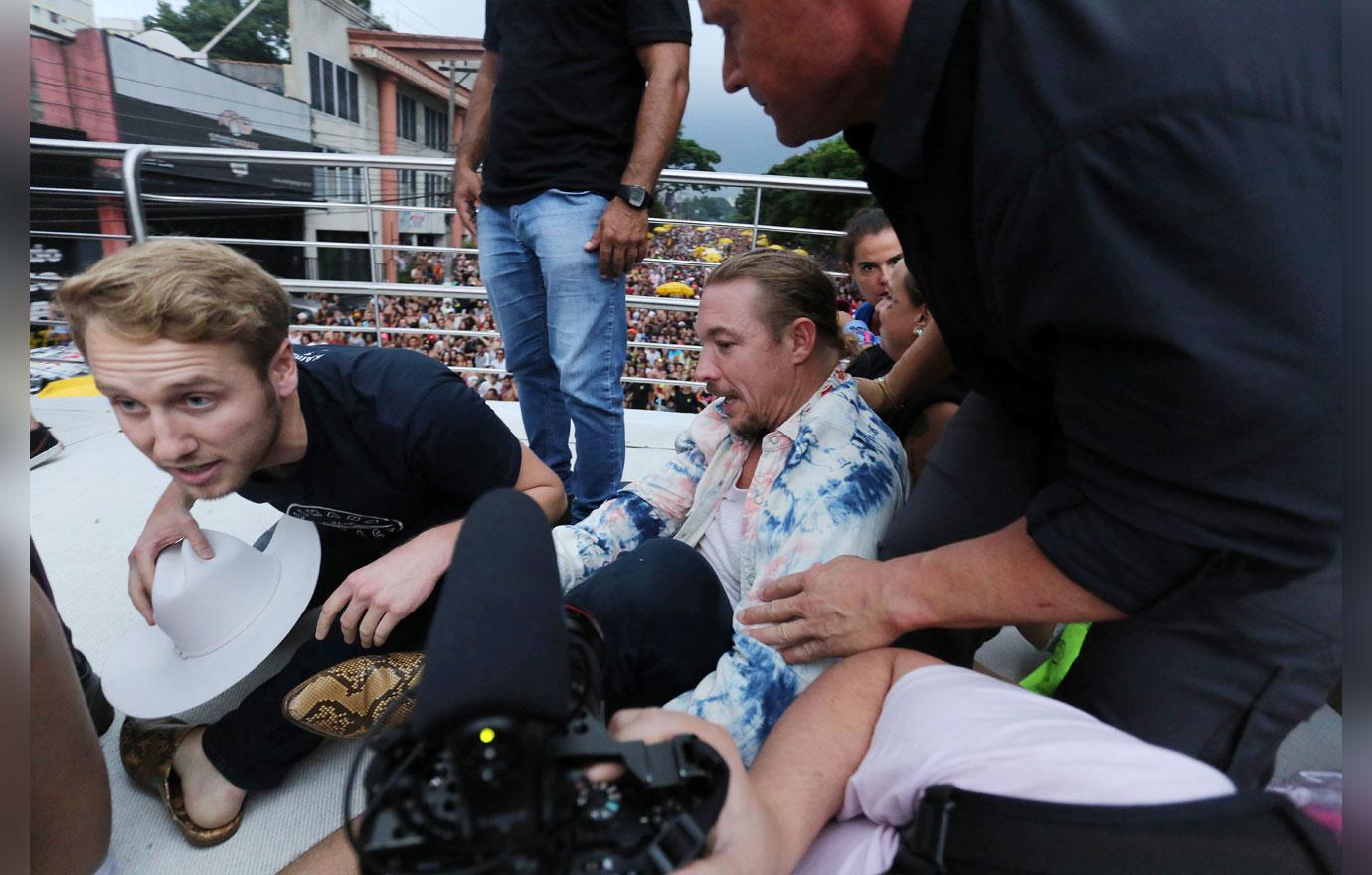 He continued, "Then I took pictures of the security guard protecting him. There was a boy who was hit in the abdomen and another girl hit in the leg."
Article continues below advertisement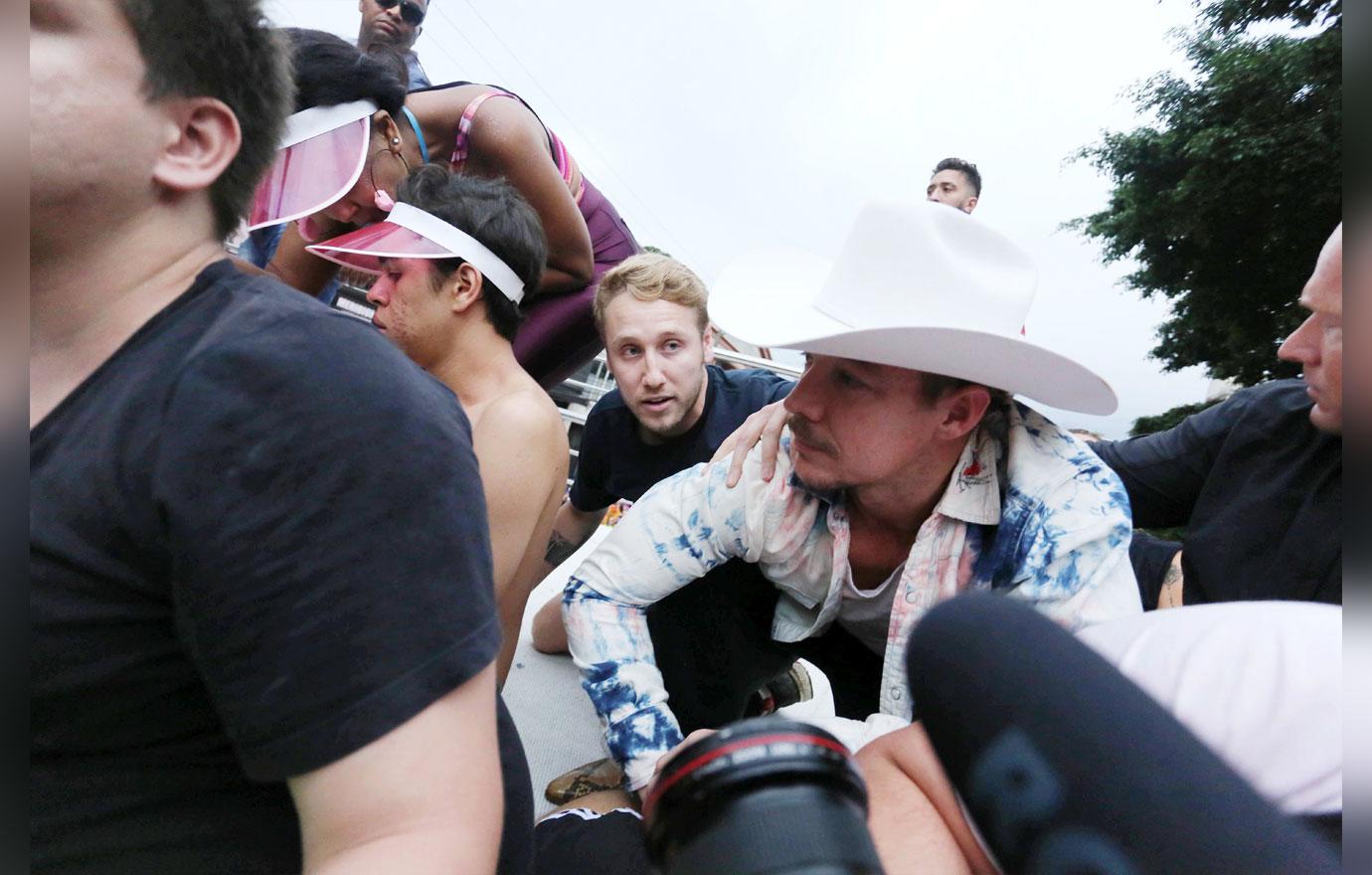 The DJ was unharmed in the shooting and later posted photos of his hotel room. Amauri added, "After Diplo descended from the float, the organization announced that the show had been canceled."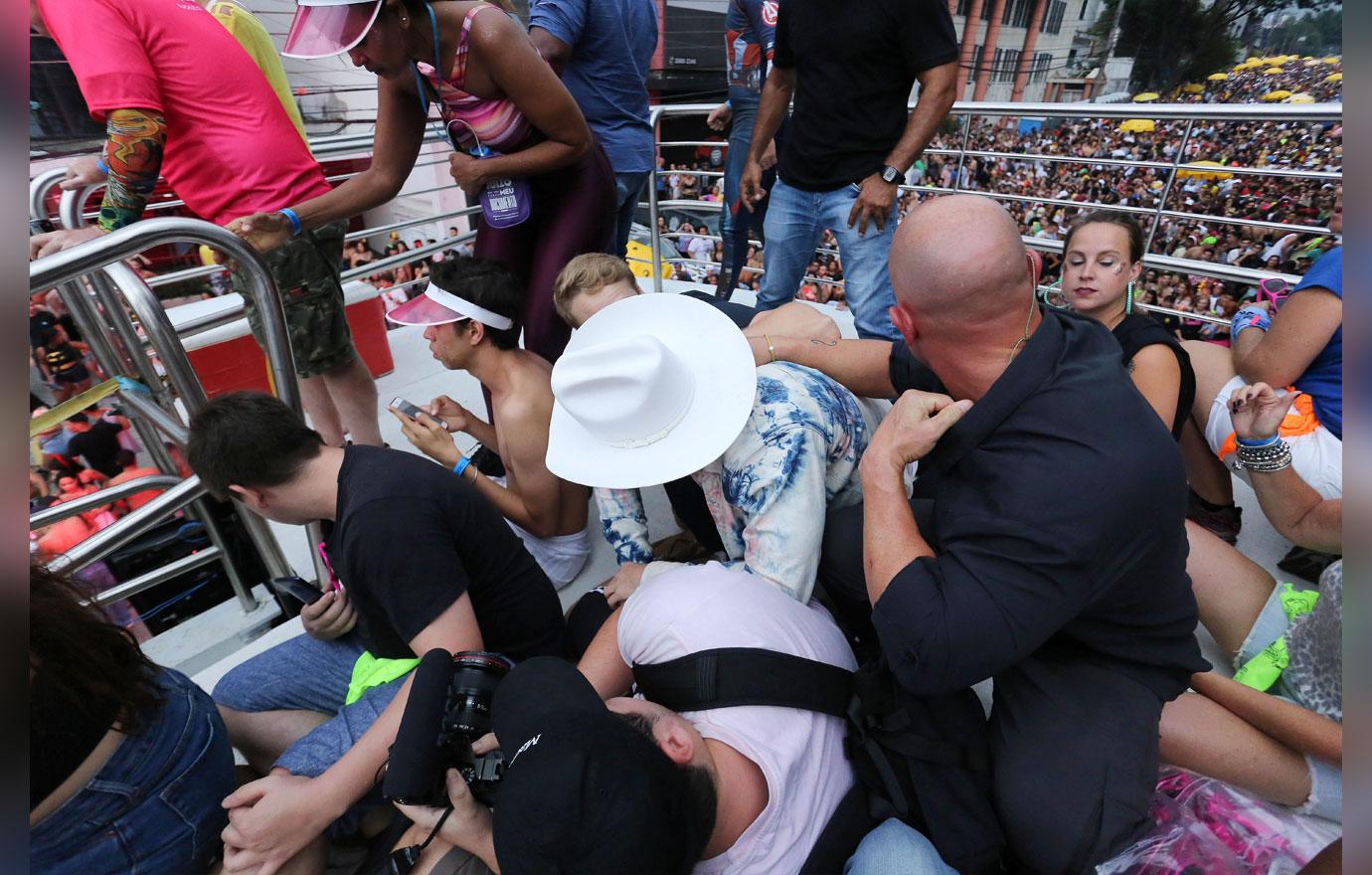 Diplo and his DJ trio Major Lazer are expected to perform in Rio De Janeiro on February 26. The 41-year-old posted an Instagram Story and boasted, "Rio tonight!!!!" while aboard a plane with Major Lazer.