PHOTOS
Watch This Drag Queen Dressed As Elsa From 'Frozen' Free A Police Wagon In A Blizzard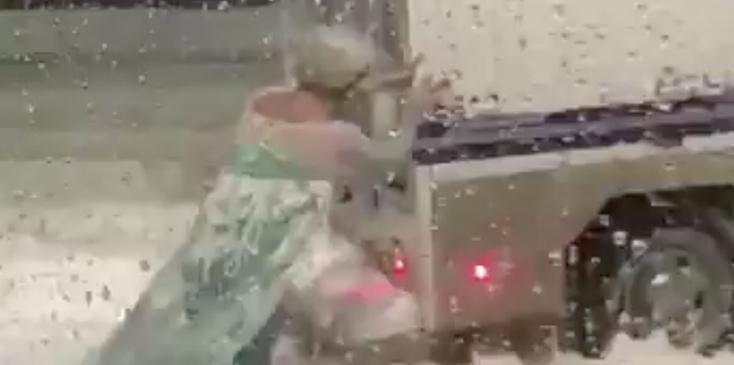 Elsa from Frozen has finally "let it go" — only "it" is a stuck police wagon in a blizzard in Boston. In a viral video, a drag queen dressed as Elsa from the Disney movie Frozen was spotted single-handedly freeing a police van from the snow. Click through to see the amazing video!
Article continues below advertisement
In the clip, that's been widely shared, a man dressed as the famous princess can be seen pushing a paddy wagon out of a snow bank in Boston's South End.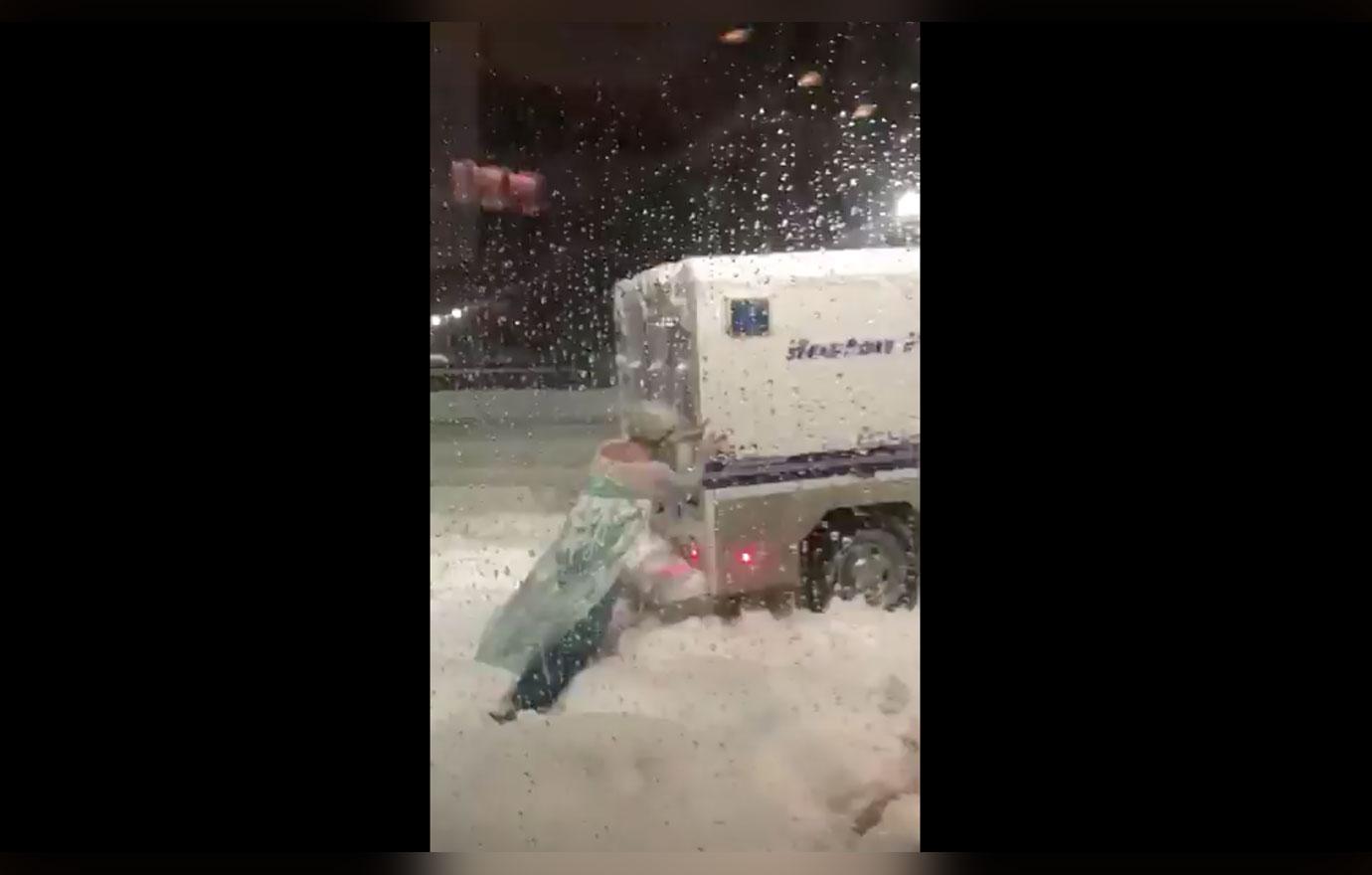 "Drag Elsa" wore a long blue gown and had a blonde, flowing wig. He pushed the van free as people inside The Gallows, a pub nearby, looked on.
Article continues below advertisement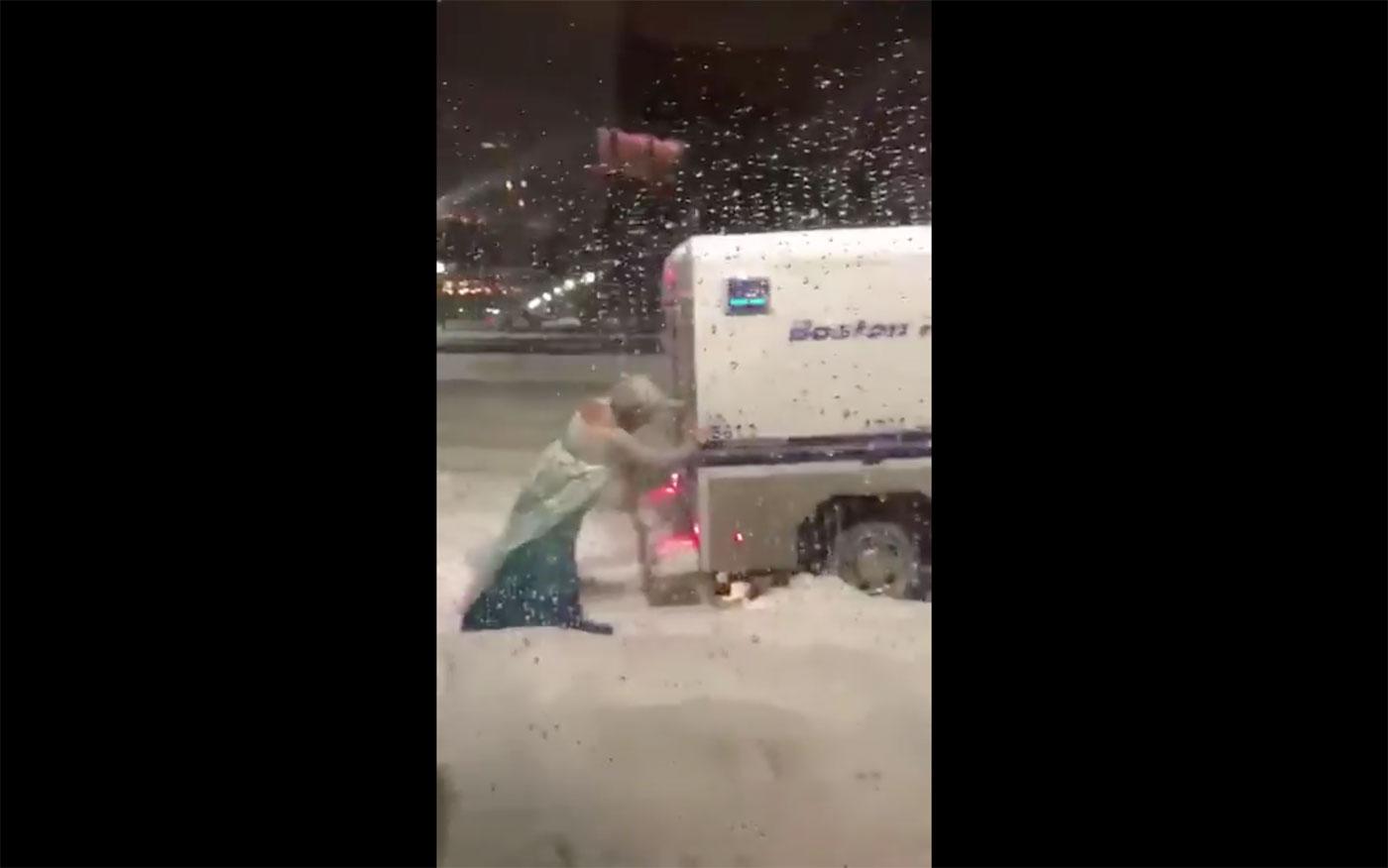 "He was like 'I wanted to blend in tonight so I threw this on,' " Chris Haynes, who was at the bar and filmed the video, told People of Drag Elsa. "Nobody even knew this cop was stuck, but he ran out to help."
Some Twitter users criticized the onlookers for not going outside and helping. Toward the end of the video, someone can be seen coming out to try to help Drag Elsa, but by that point she's already got it covered!
Article continues below advertisement
And a lot of people on Twitter were quick to make Frozen jokes. "Do you wanna build a snowman? Or push a truck out of a drift?" someone wrote.
People revealed that the man behind the wig is Jason Triplett, 37, an attorney from Boston. He blamed the ordeal on "cabin fever" from the blizzard, and added that he knew his 15 minutes of fame would be over soon. "Everyone will be over it by noon," he told the magazine. "But if this is my 15 minutes, I would like to leverage it to meet Adam Rippon."
What do you think about Drag Elsa freeing the police van? Let us know in the comments!