PHOTOS
Drake Loses It At The Toronto Raptors Game As They Head To Victory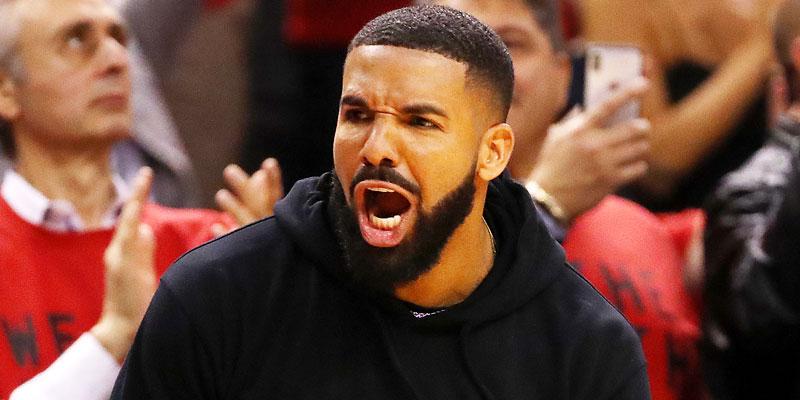 Drake couldn't sit still at the Toronto Raptors playoff game against the Milwaukee Bucks! The Canadian rapper cheered on the players, screamed at the referees, and even gave the head coach a massage minutes before the team was led to victory. Scroll to see the hilarious pics!
Article continues below advertisement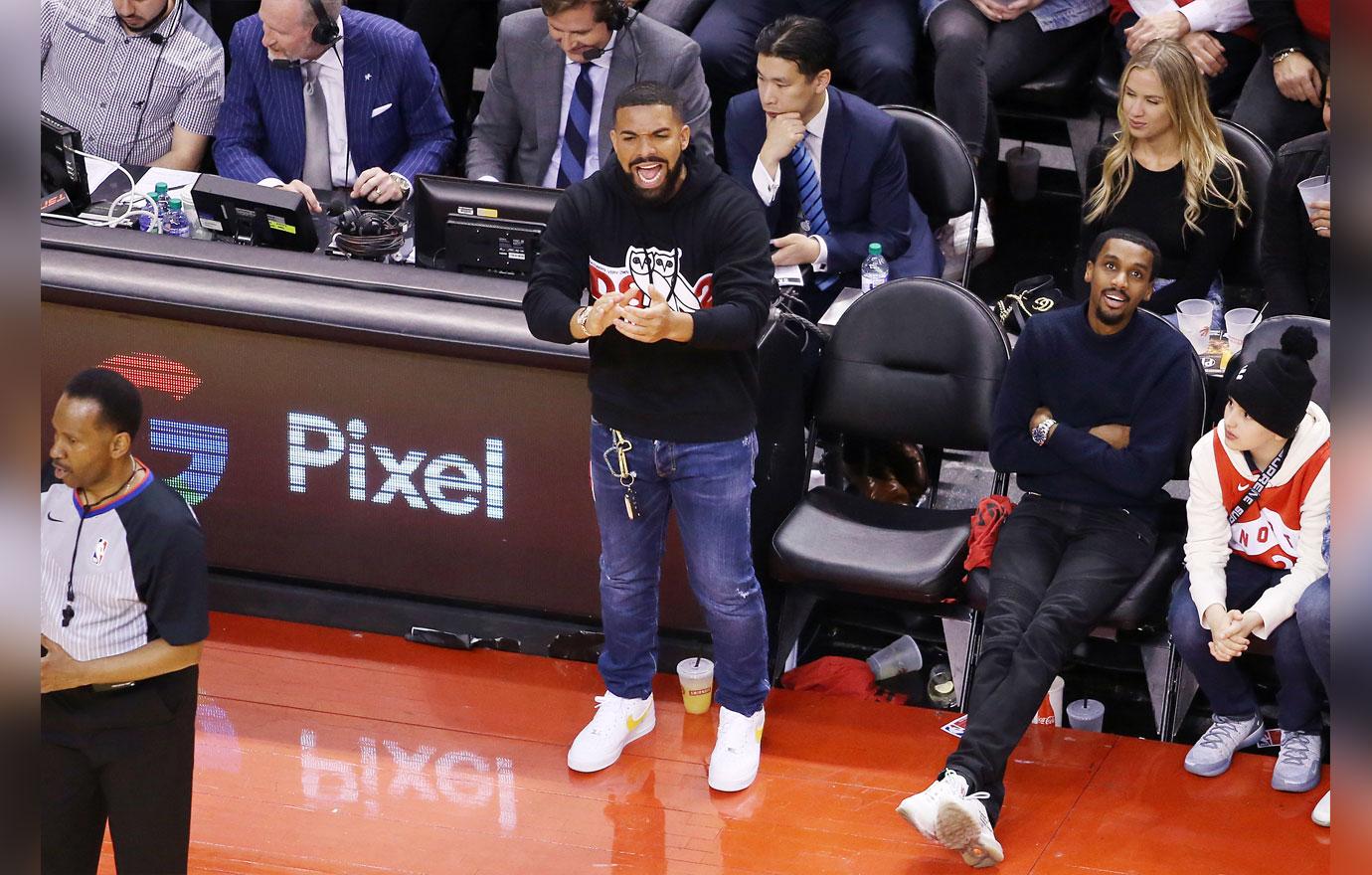 Drake, 32, completely lost it from the sidelines at the May 21 playoff game in Toronto, Canada.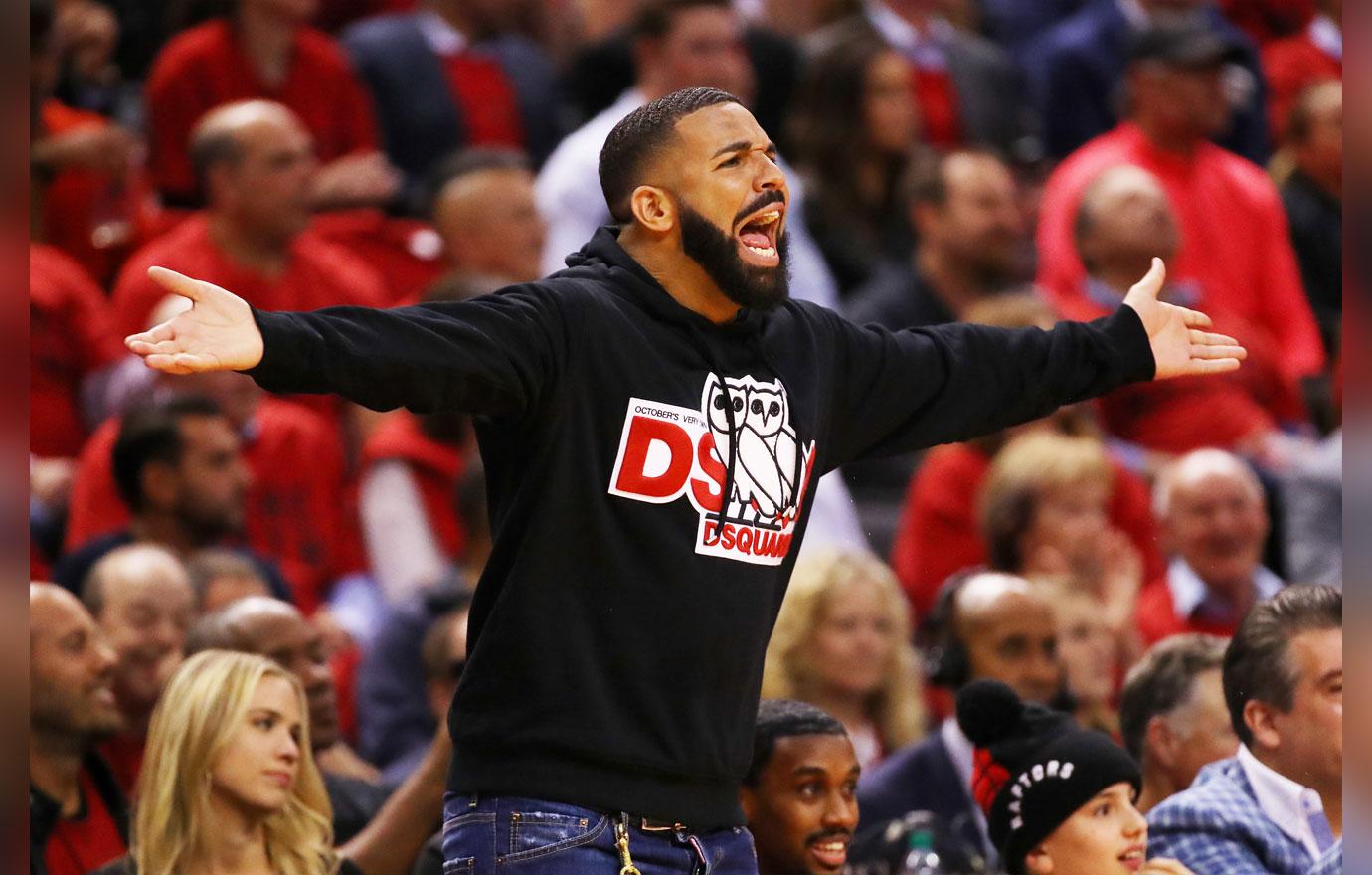 The "In My Feelings" rapper was continuously photographed screaming at the referee's calls during the basketball game.
Article continues below advertisement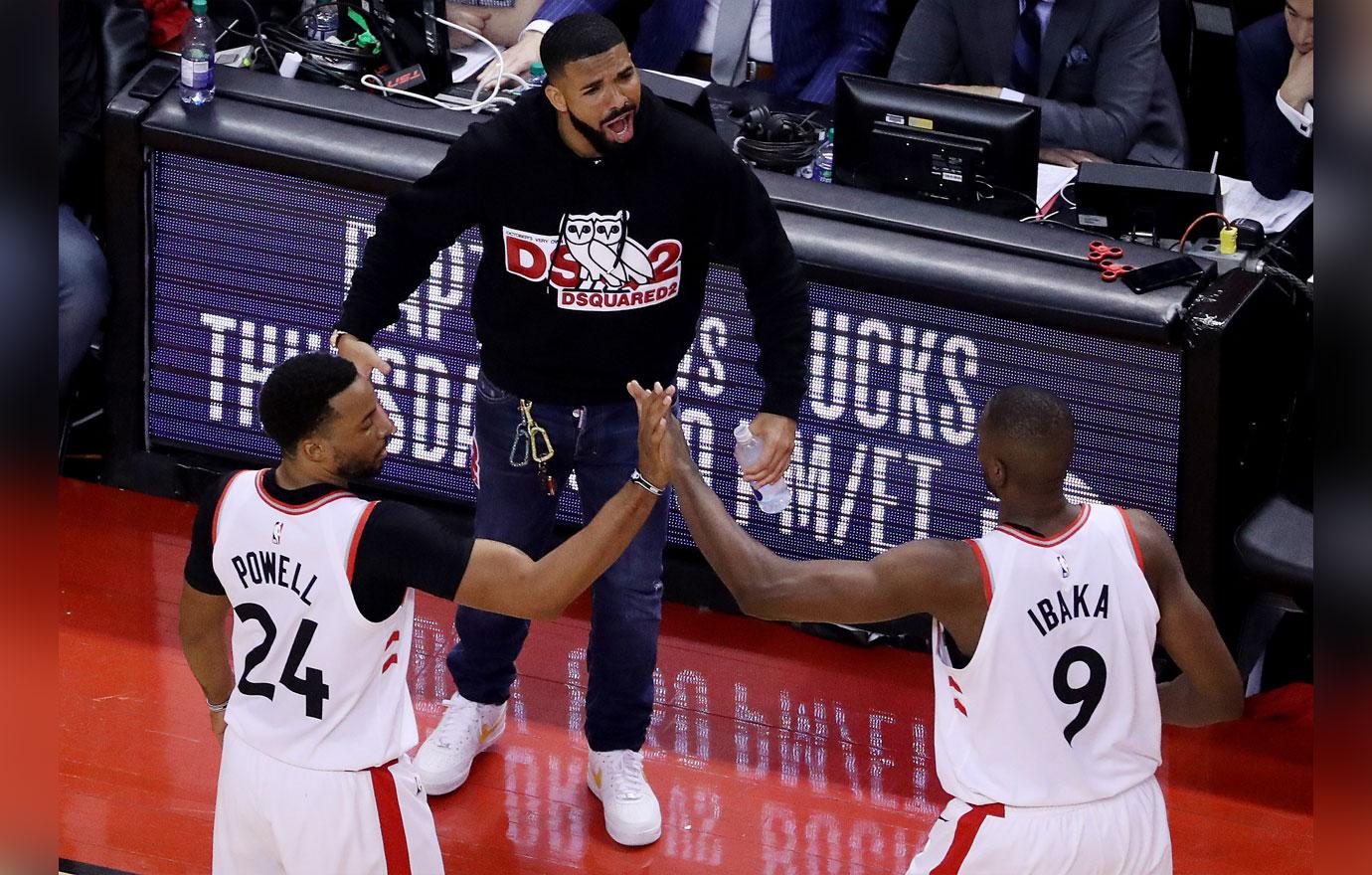 He was equally passionate about cheering on the teammates. The Canadian star stood right on the court to congratulate players Norman Powell and Serge Ibaka for their respective 18- and 17-point scores.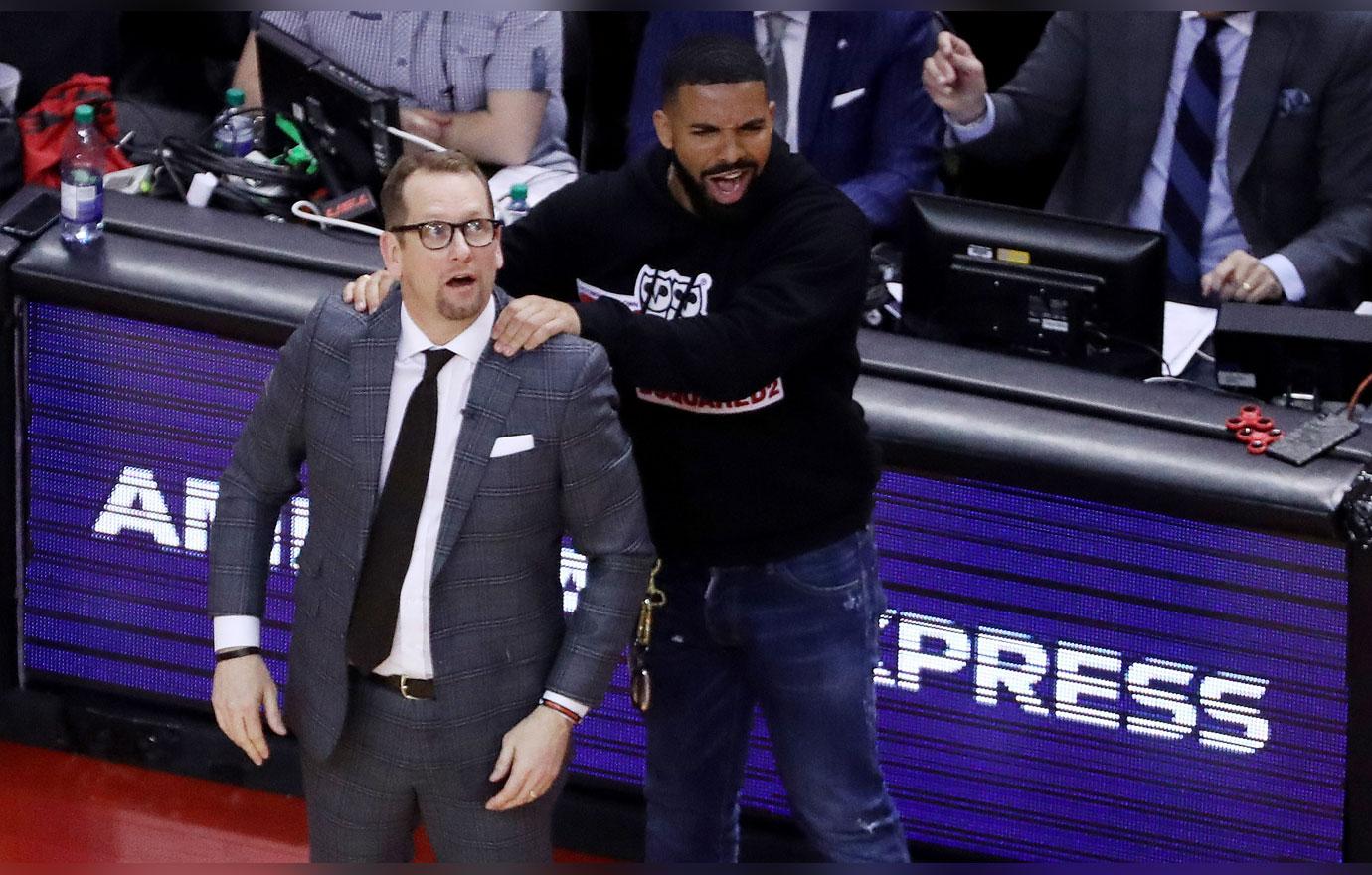 Drake also gave the head coach Nick Nurse a shoulder massage during the fourth quarter. The Raptors ultimately won 120-102.
Article continues below advertisement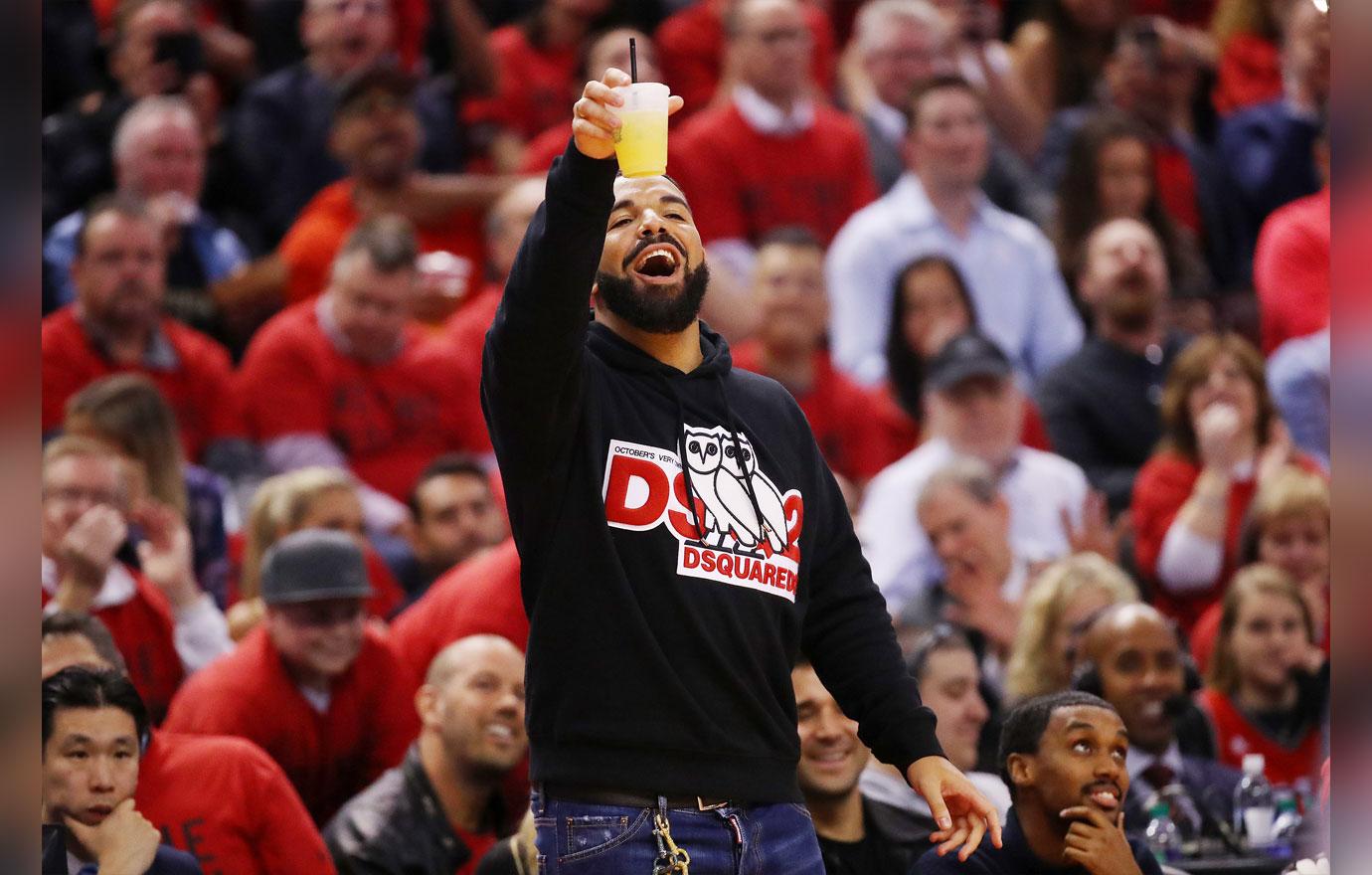 The team gifted him a custom Raptors OVO jacket decked out in diamonds prior to the start of the game. It is reportedly worth $769,000. "You don't worry 'bout fittin' in when you custom made," the Raptors captioned pictures on Twitter of Drake with the apparel.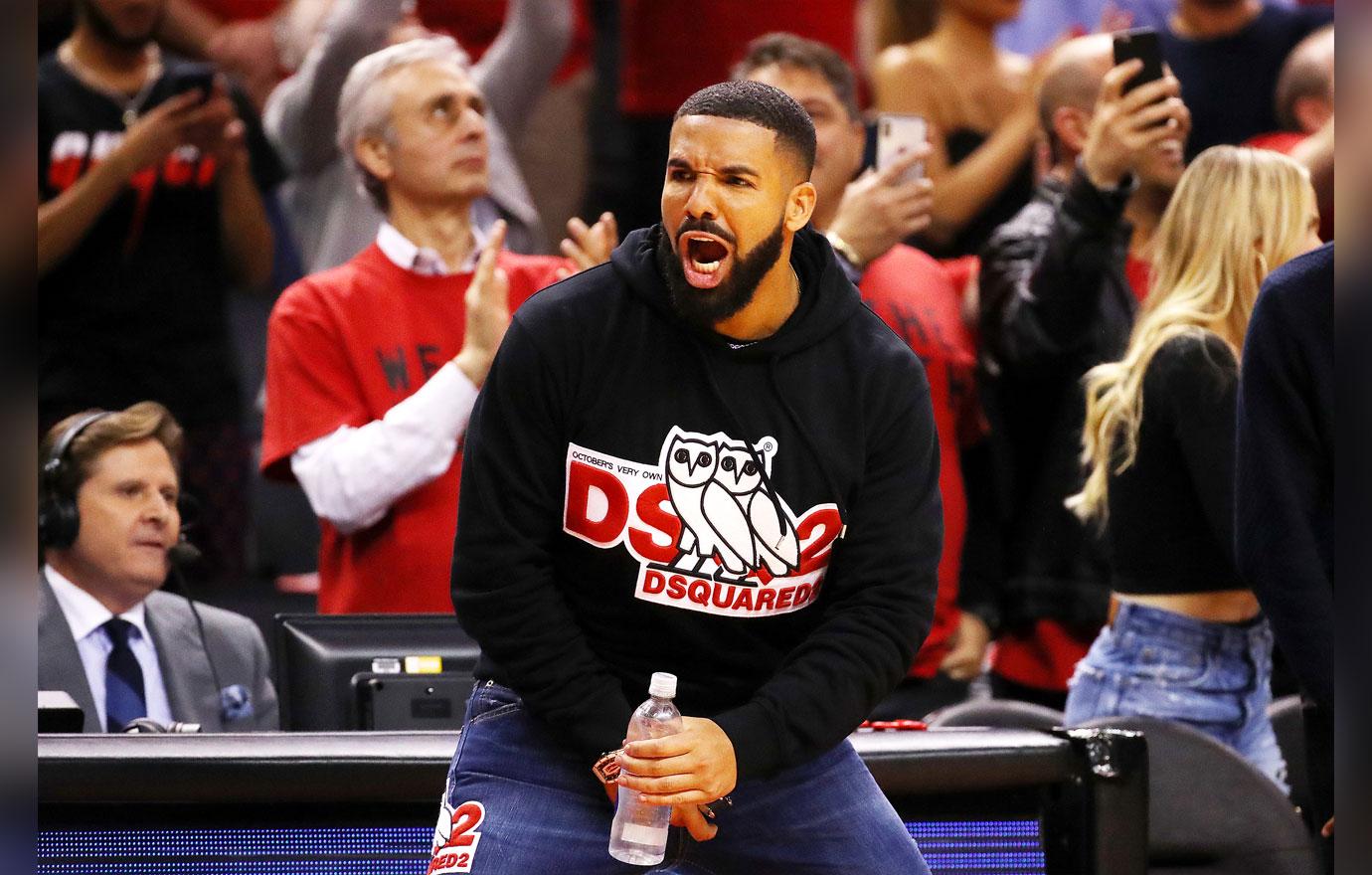 Drake has been spotted at many of the playoff games leading up to the NBA finals. On March 14 he revealed he built a new training facility for the Raptors named OVO Athletic Centre. He boasted, "I am so proud of my brothers and so proud to be from this city I swear this one feels like a high school dream and it's a blessing to be able to raise up the levels and make the human mind stretch when it comes to thinking about what is possible in your lifetime!!"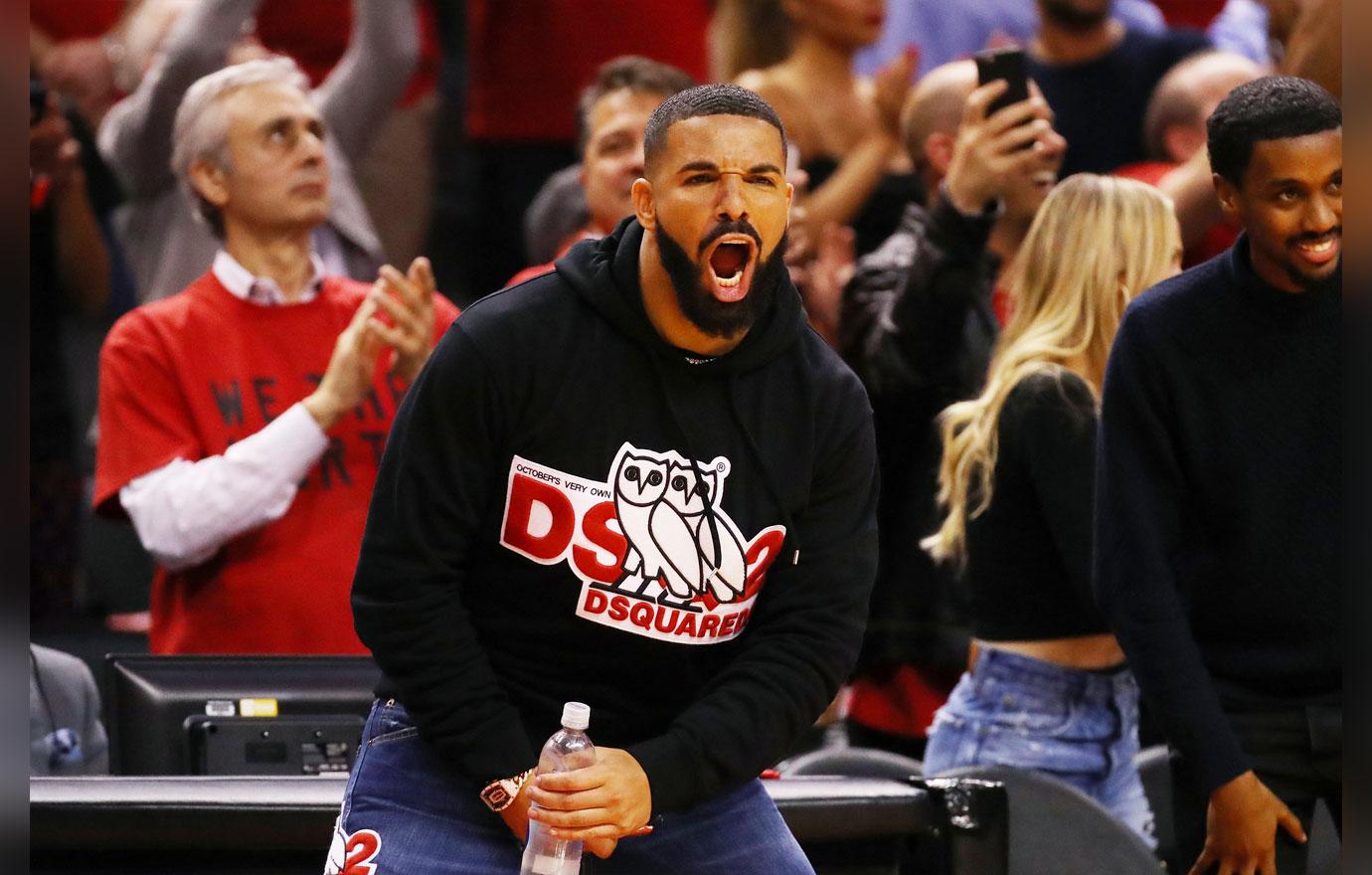 What do you think about Drake's courtside behavior? Sound off in the comments below!