PHOTOS
Incognito! Drew Barrymore Caught Hiding Behind Big Sunglasses And Hat With Her Kids In NYC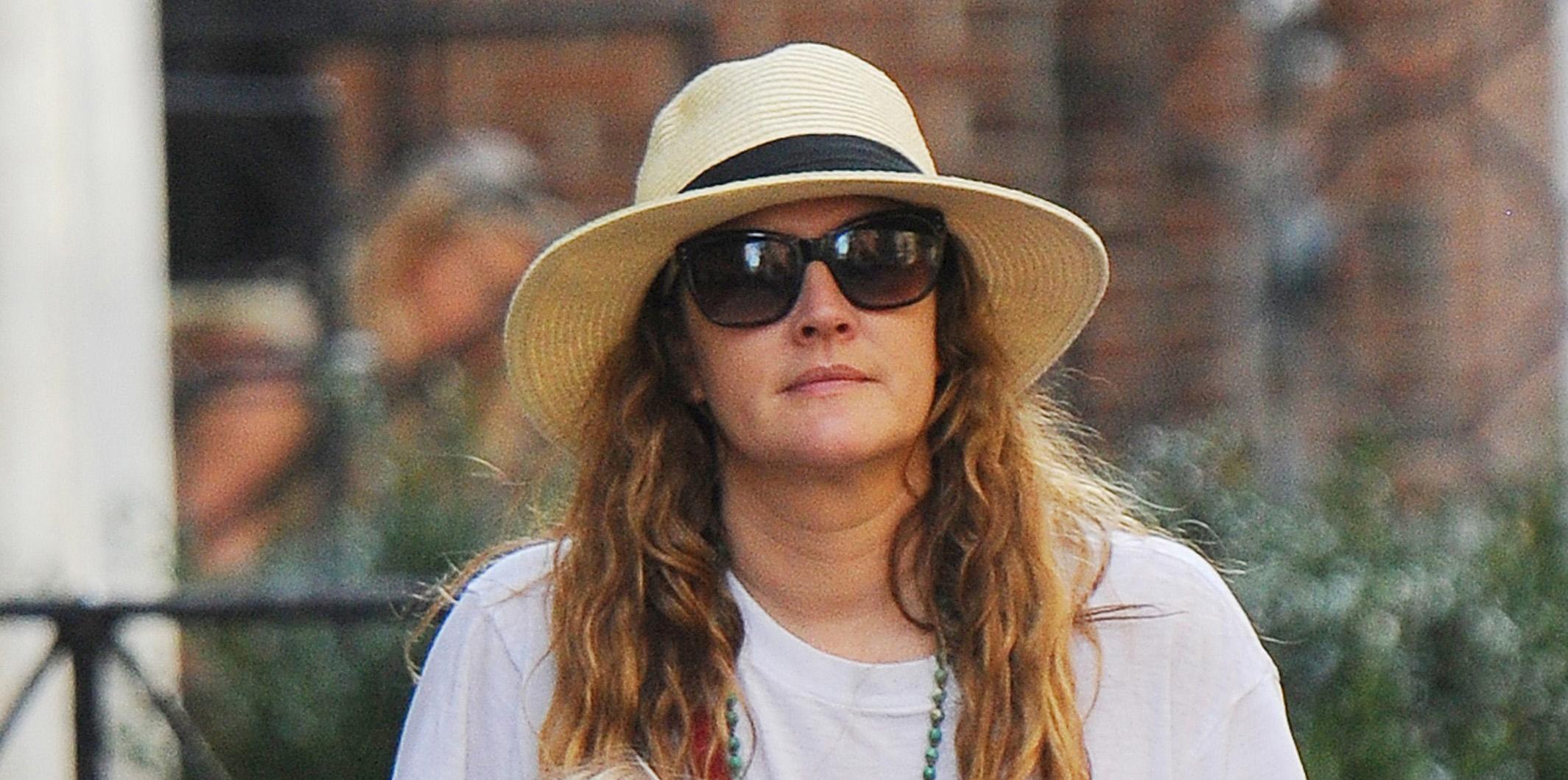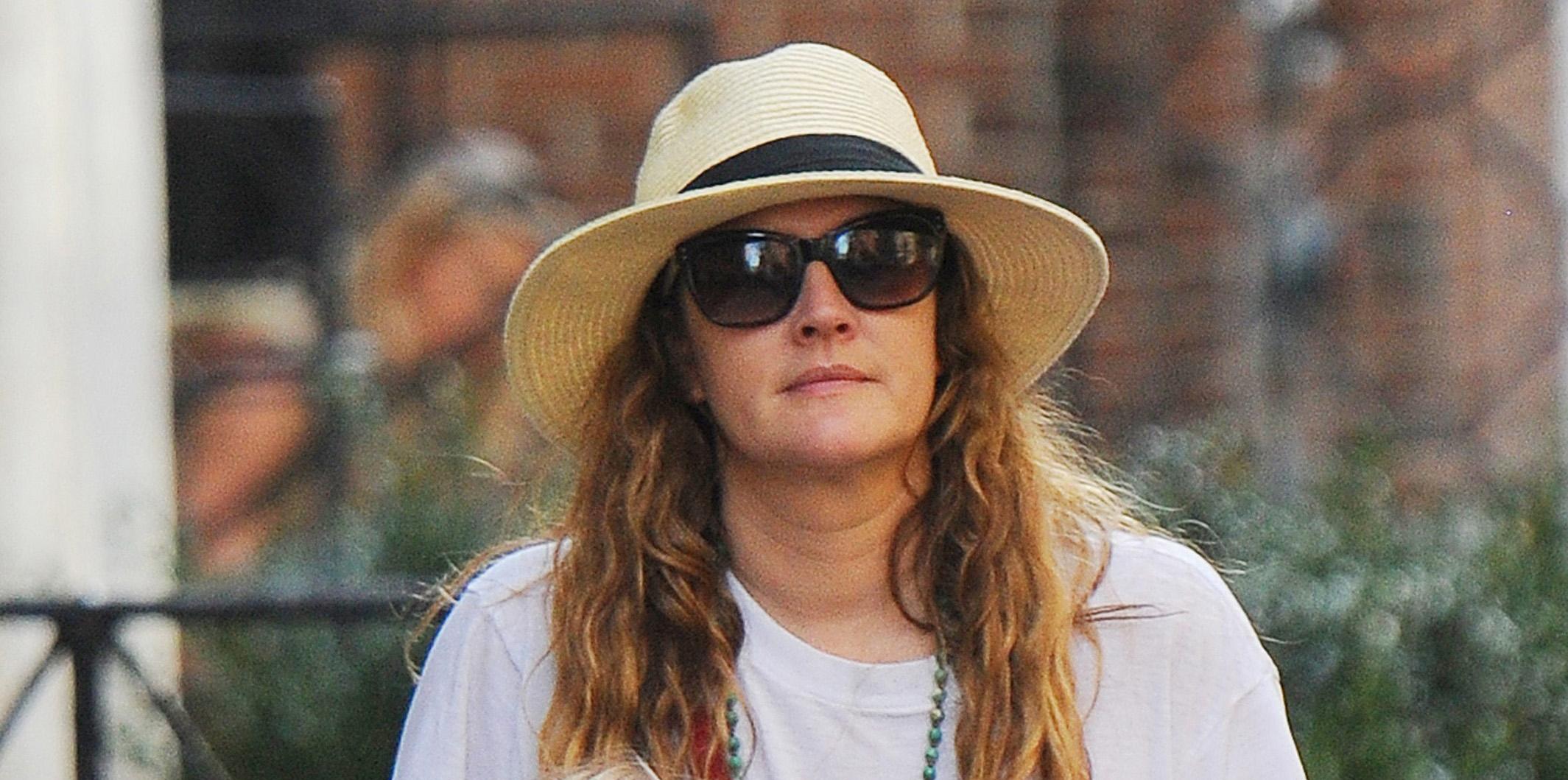 Drew Barrymore was spotted strolling through the Upper East Side in New York City with her two daughters Olive and Frankie wearing mom jeans, a Mini Mouse t-shirt, and hiding behind large black sunglasses and a sun hat.
Article continues below advertisement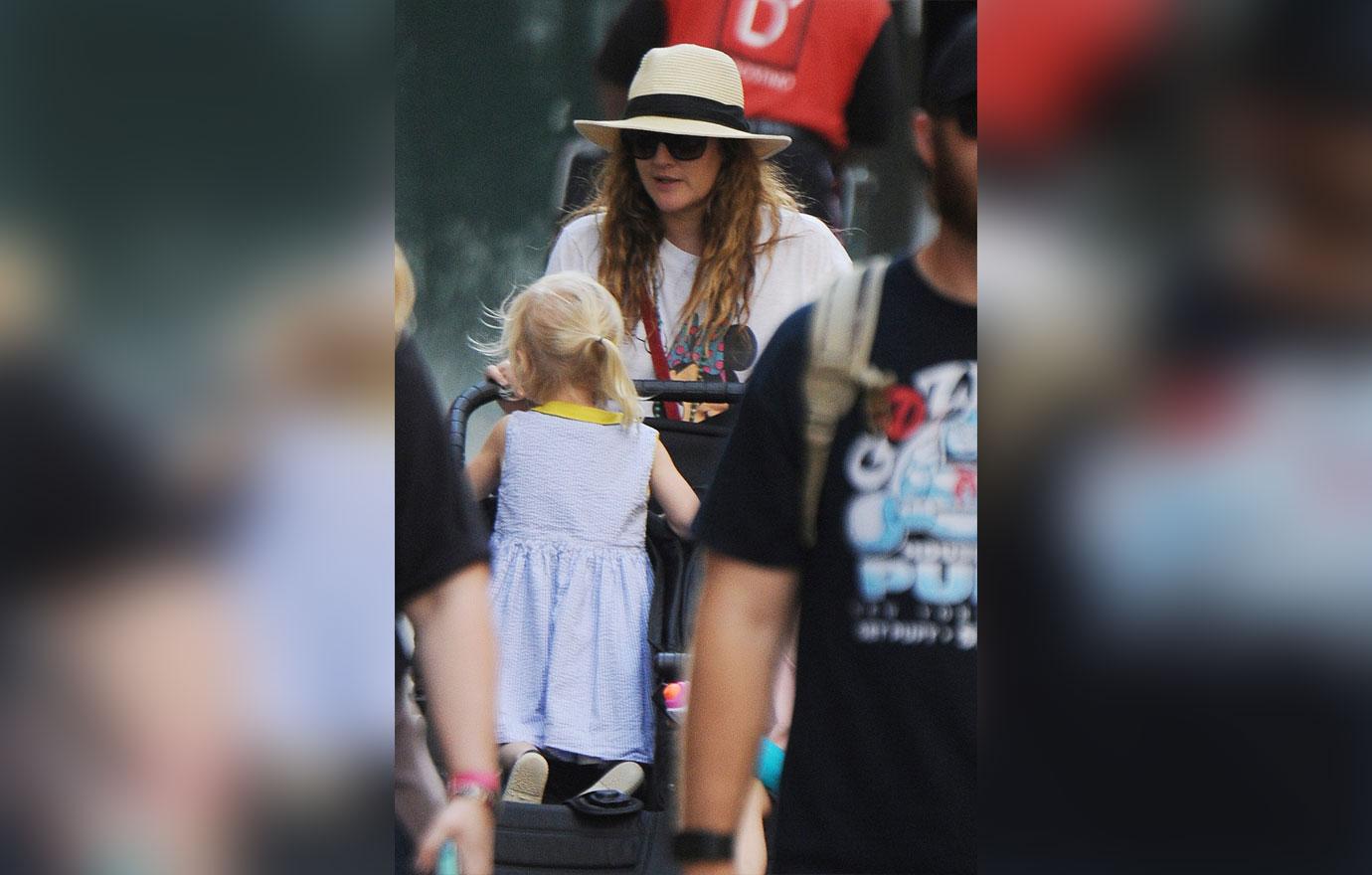 The movie star mom was trying to be incognito as she walked through the streets, but the trio stood out.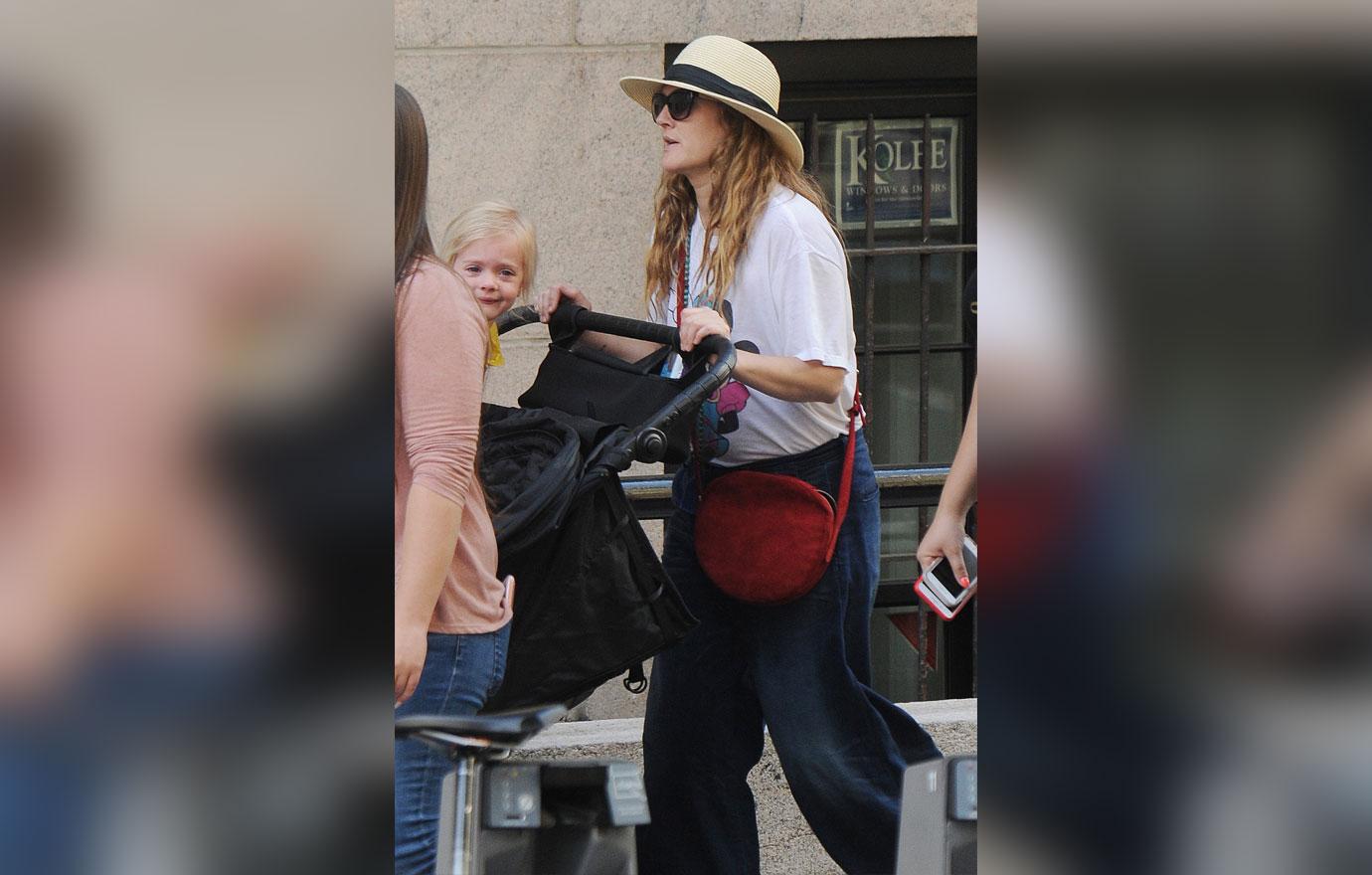 Barrymore is currently in a feud with Ellen Degeneres over creative control of their new show First Dates. "Drew thinks she should have creative control because she's the movie star people are tuning in to see," a source revealed to In Touch.
Article continues below advertisement
But on this particular day off, Barrymore didn't seem bothered by the drama, and was just trying to lay low with her adorable daughters.
She's definitely got her signature mom style down, complete with a huge red purse and double stroller.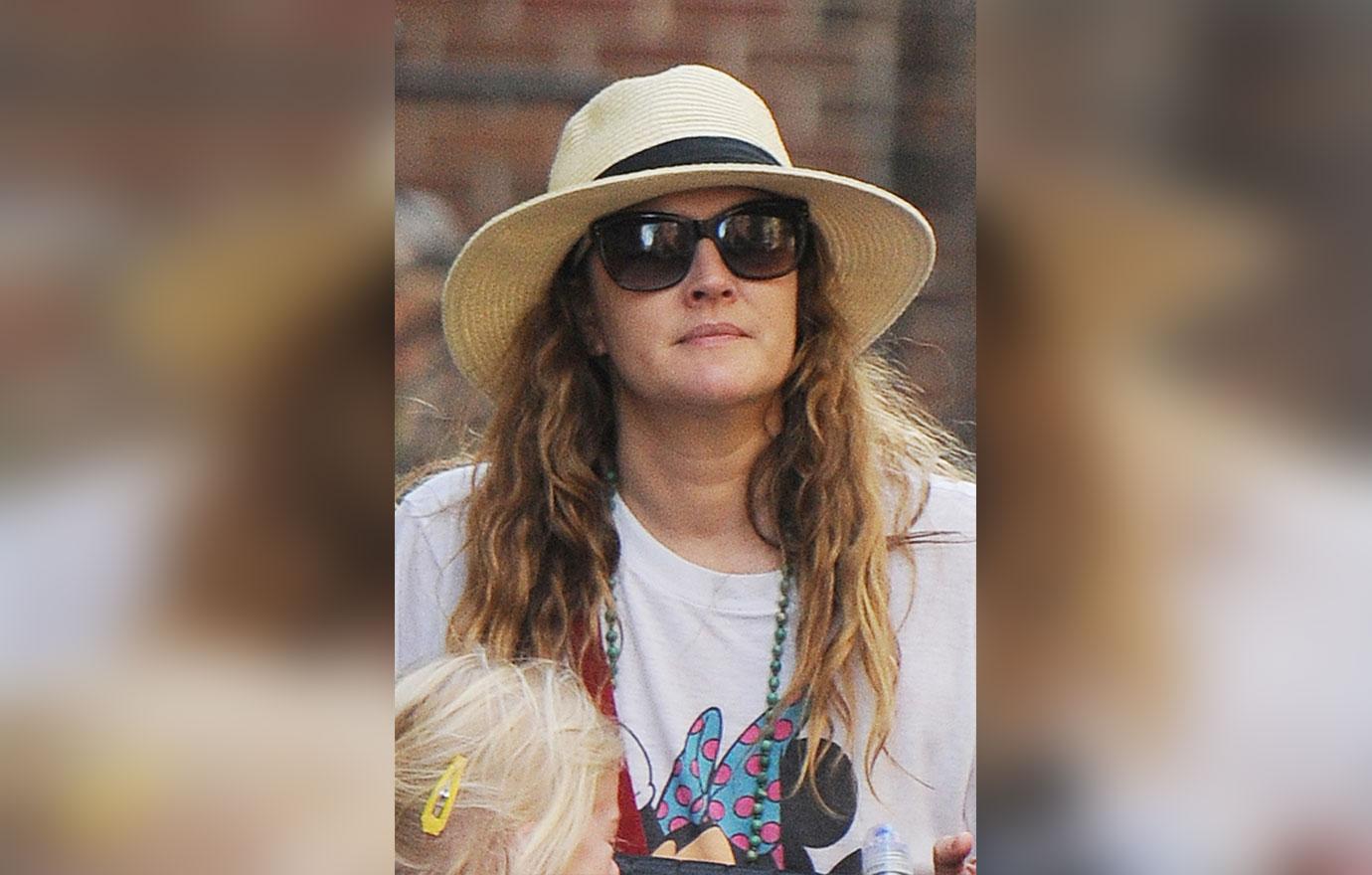 What do you think of Drew's mom style? Sound off in the comments!