PHOTOS
Who's The Next Duggar To Announce A Courtship?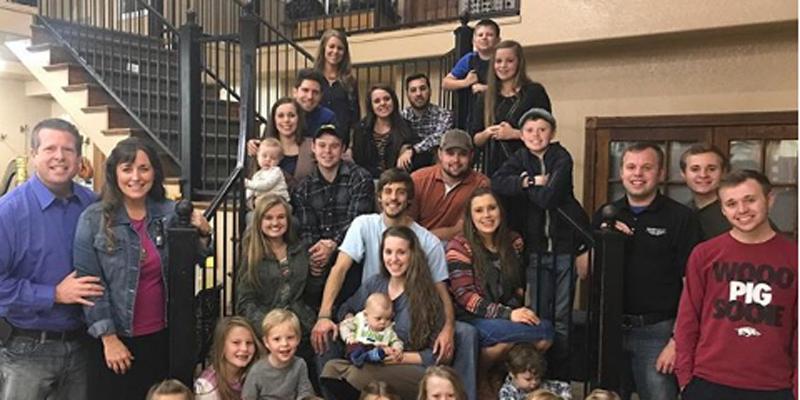 Are the Duggars gearing up to announce another courtship? We're just days into 2018 and already the ever-growing family has surprised fans with more baby news (there are now THREE Duggar babies on the way). However, even with fans' attention focused on the impending Duggar arrivals, many have gotten excited for what else is to come from the Duggar family in the New Year. Specifically, courtship news!
Article continues below advertisement
2017 was the year of Joseph and Kendra, as the two entered into a courtship and wed in the same year.
As Duggar fans know, almost every year for the past four years at least one Duggar has entered into a courtship. (It's almost a given at this point) This fact alone has gotten fans speculating about who will be the next Duggar to enter into a relationship.
Article continues below advertisement
"I suspect John-David … but I secretly hope it's Jana…Then again, she deserves to be free for as long as possible," a fan wrote on a Reddit thread dedicated to possible Duggar courtships.
As OK! readers' know, courtship rumors have surrounded both John-David and Jana for years. The constant courtship buzz is in large part due to the 27-year-old twins being the second oldest in the family and somehow remaining single despite their family's young courtship/ marrying age. However, with the twins turning 28 this month, having at least on of the two find love is a definite possibility.
Article continues below advertisement
A second fan used social media as a reason for their guess, writing, "I could see one of the twins (Jedidiah and Jeremiah) or Josiah since he's been active on Instagram!"
Who do you think will announce a courtship in 2018? Sound off in the comments!