PHOTOS
Amazing! Two Elephants Work Together To Save Calf From Drowning At South Korean Zoo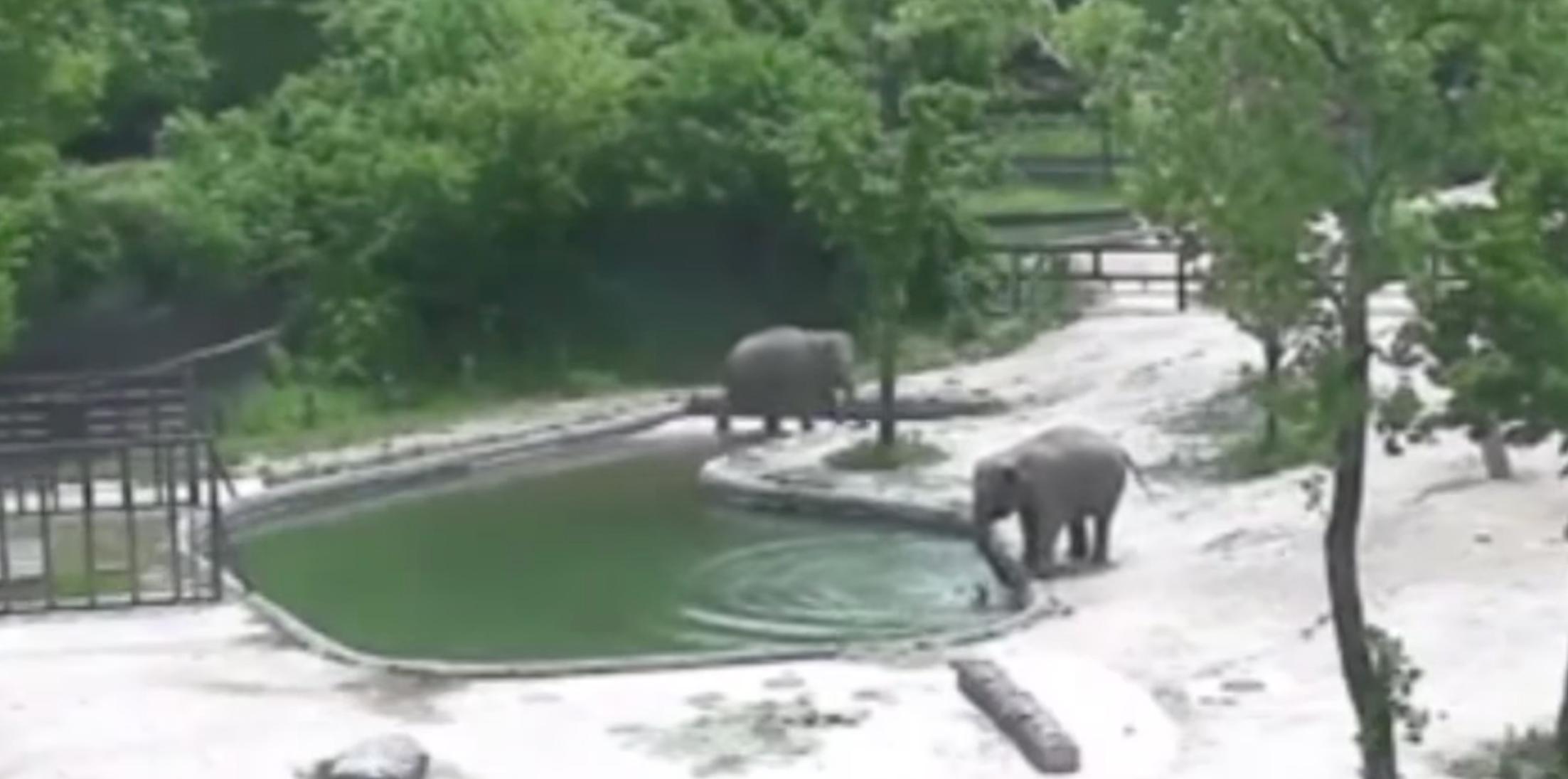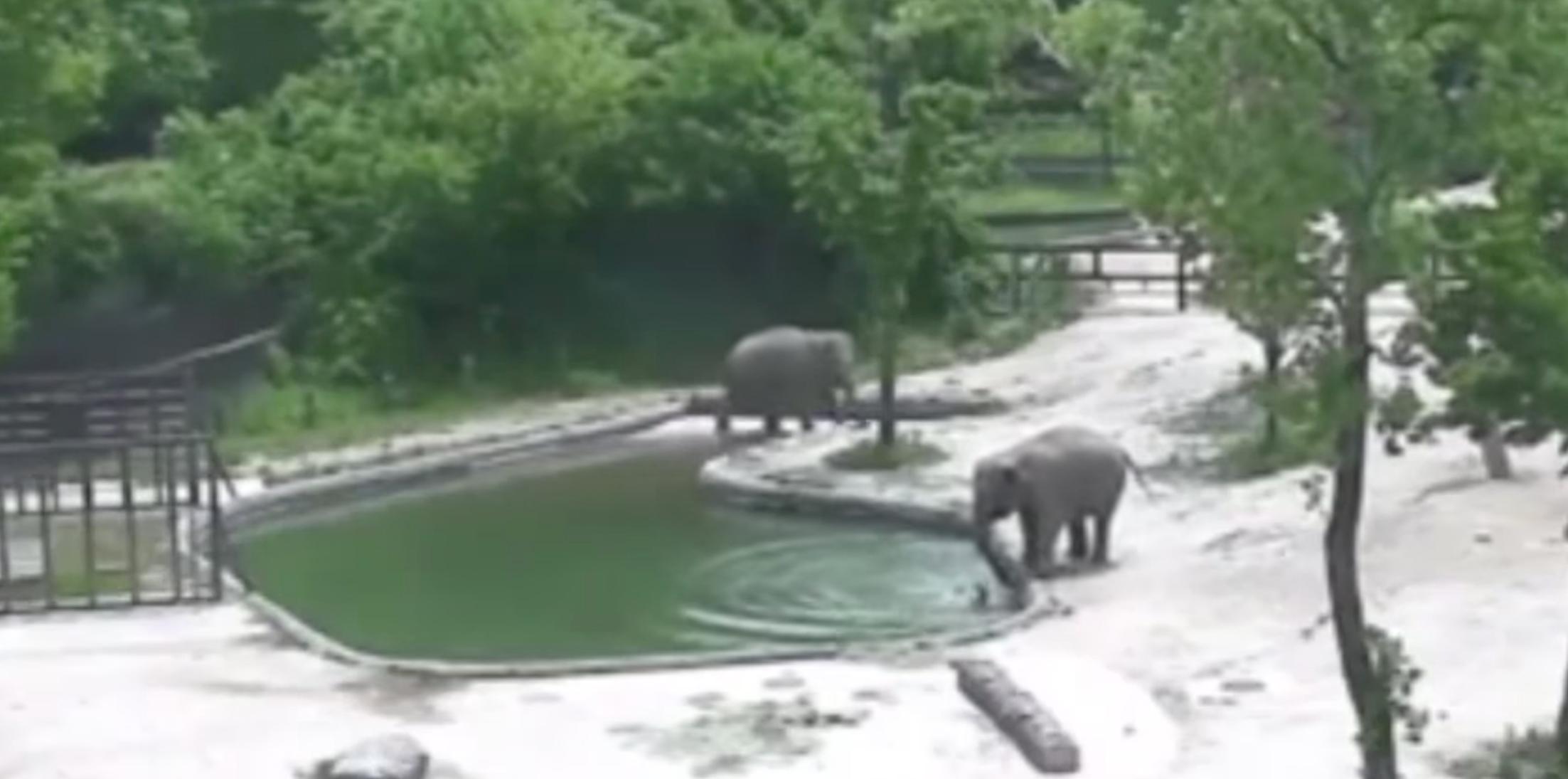 Two adult elephants were hanging out by a pool in an enclosure at Grand Park Zoo in Seoul, South Korea, when a calf nearby fell in. Miraculously, the adult elephants quickly and frantically worked together to save the baby elephant from drowning.
Article continues below advertisement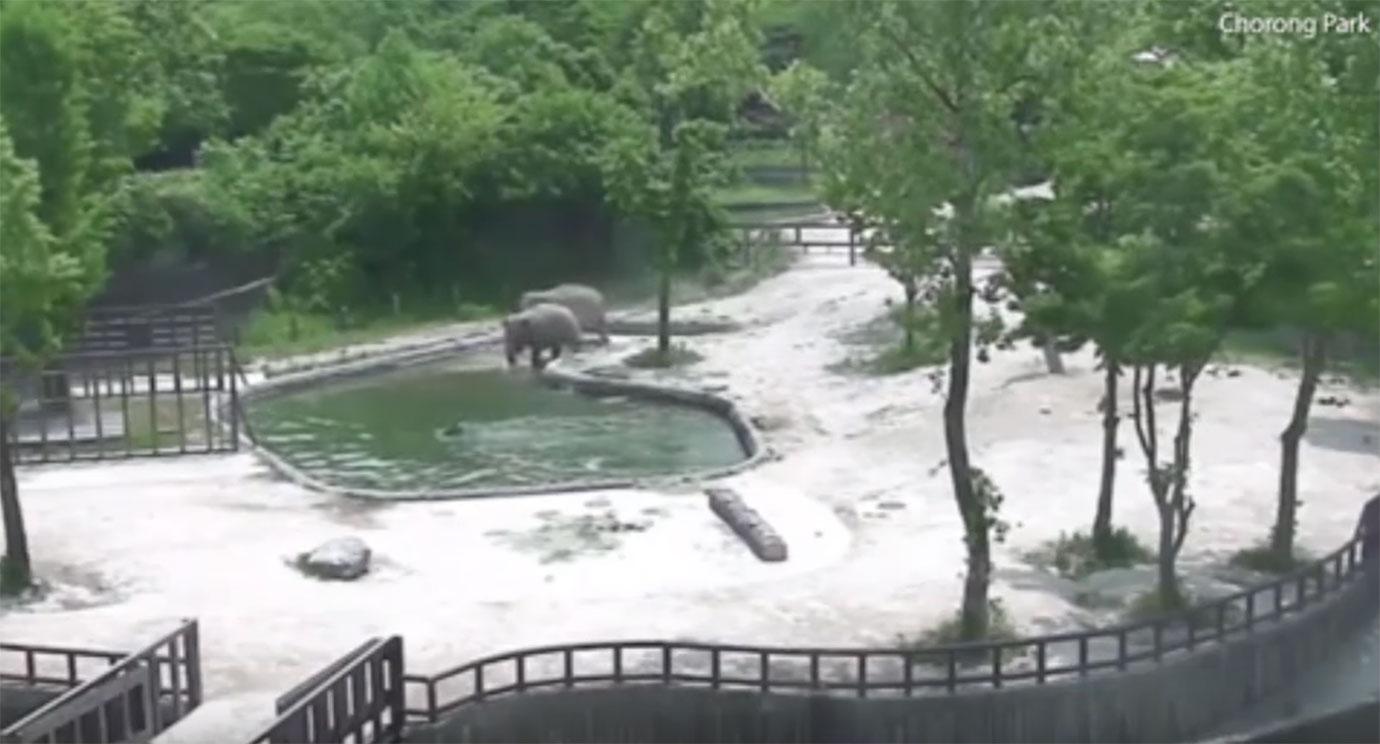 After the calf slipped and fell in the water, the elephants began to find the best way to get to it while it kicked and swam, struggling to stay above the surface.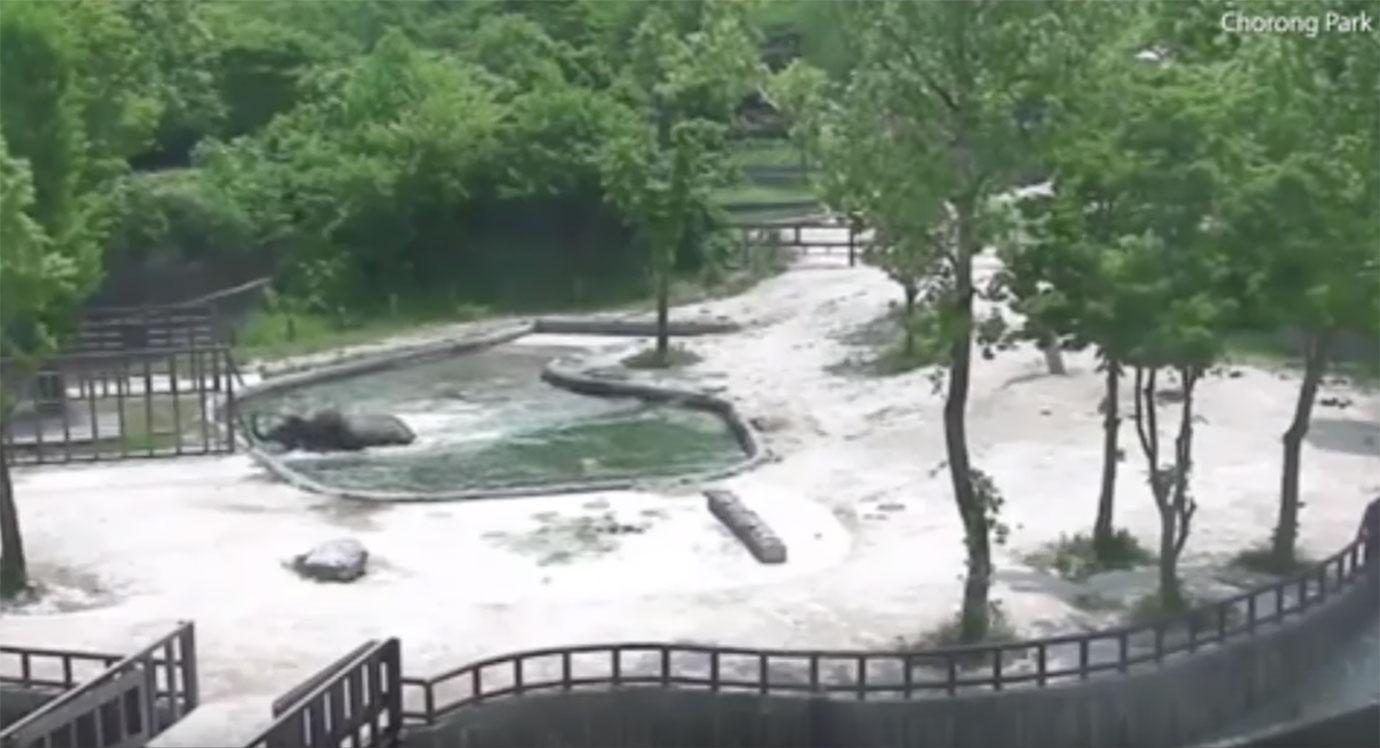 Entering the water from the shallow end of the pool, the adult elephants silently communicated as they carried the baby out of the water and onto dry land.
Article continues below advertisement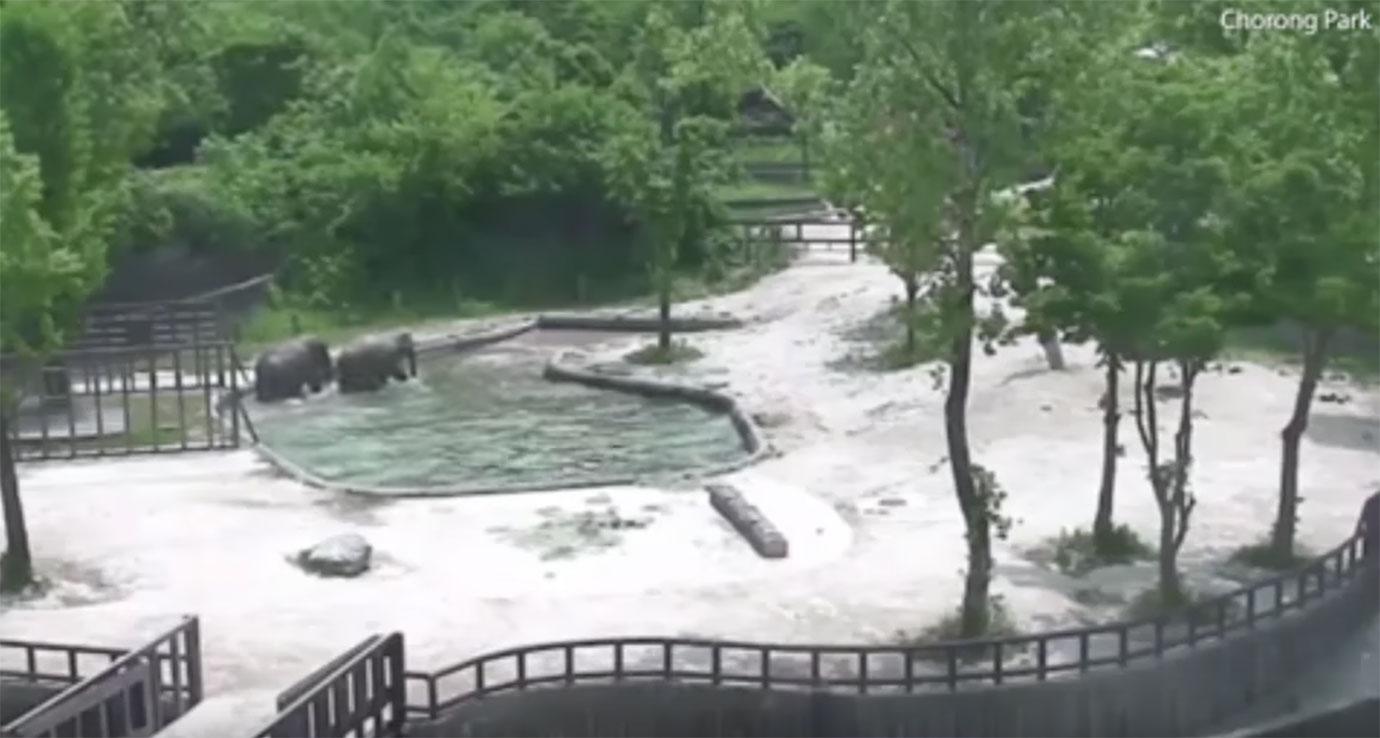 A third elephant, sectioned off behind a fence, can be seen in the background pacing back and forth, clearly distressed while watching this all unfold.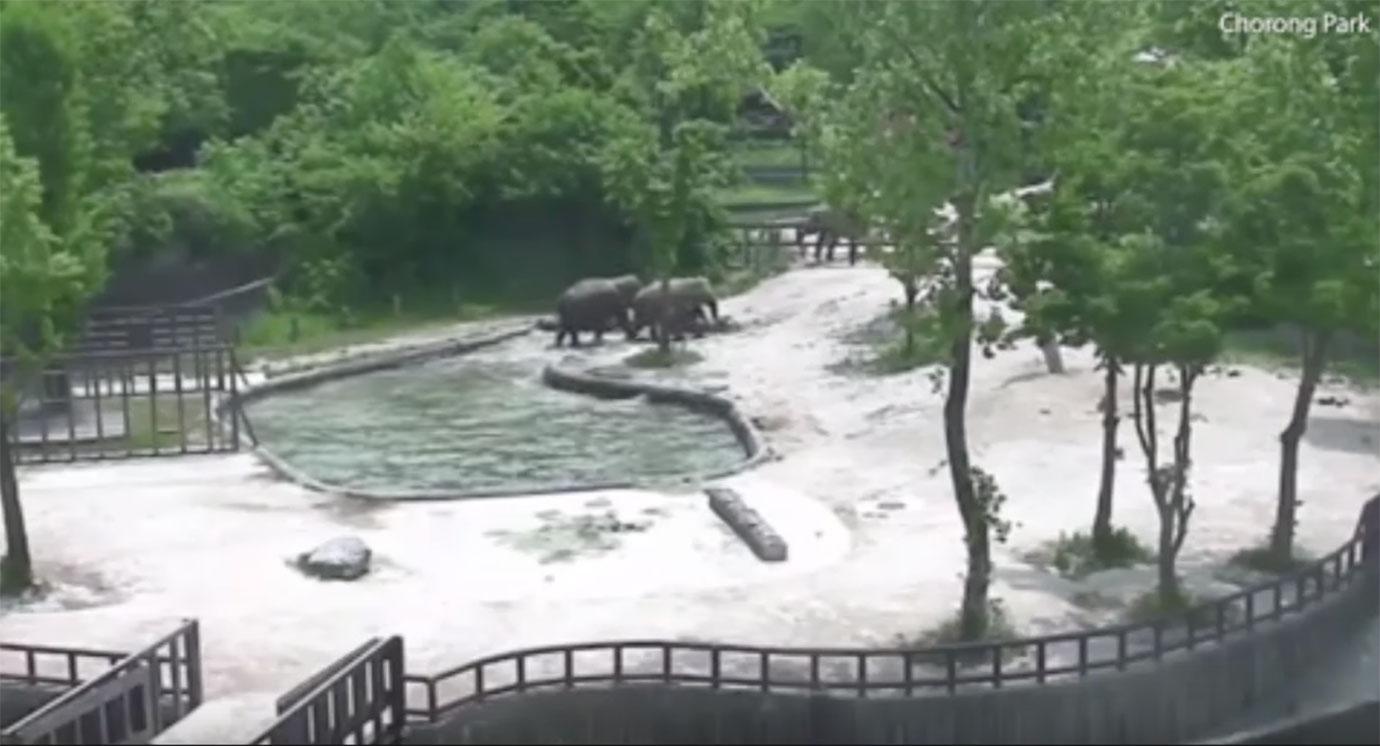 It's incredible to watch these elephants go into action and quickly bring the calf to safety.
Watch the unbelievable video for yourself. What do you think about the elephants saving the calf themselves? Let us know in the comments section.