PHOTOS
Elizabeth Olsen Takes Boyfriend Robbie Arnett Out On A Marvel Movie Date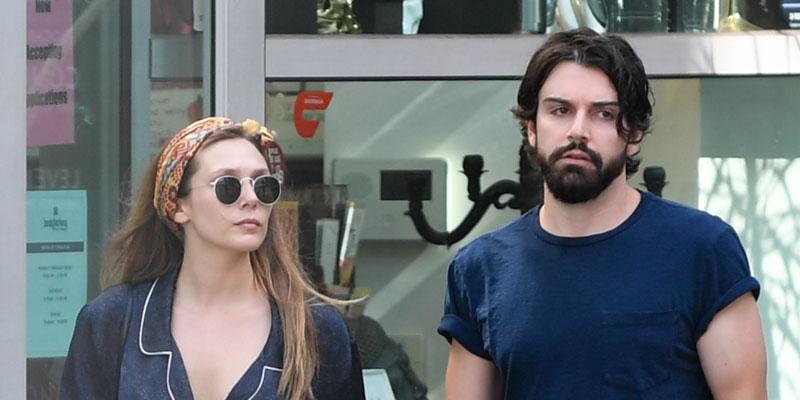 Elizabeth Olsen and boyfriend, Robbie Arnett were spotted walking in Hollywood on a daytime outing to the movie theater. Keep reading to check out pics of the adorable couple!
Article continues below advertisement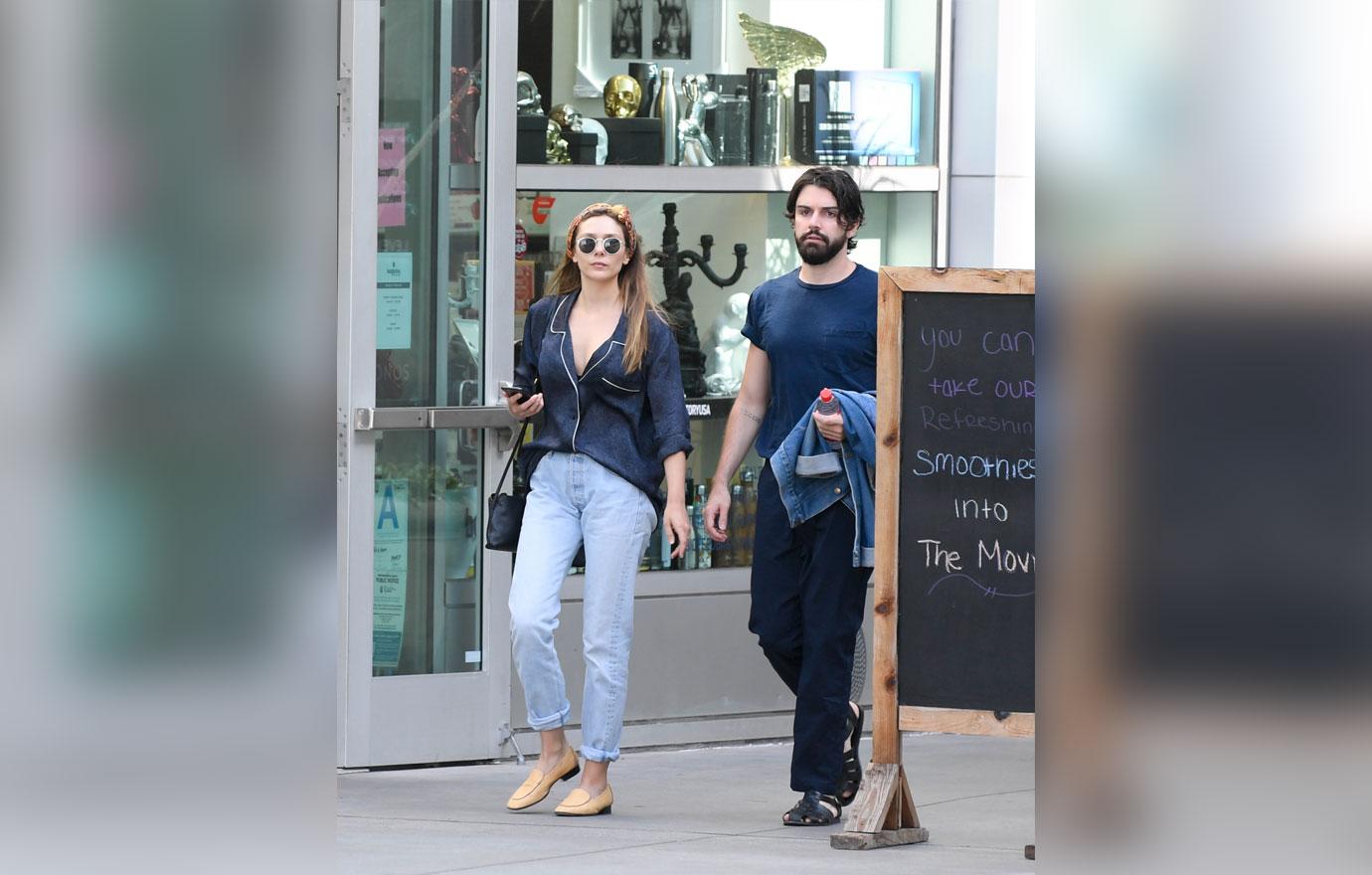 The pair were off to see Ant-Man and the Wasp, the newest film in the Marvel collection. As OK! readers know, Elizabeth first joined the Marvel series back in 2015 in the film Avengers: Age of Ultron. She debuted as character the Scarlet Witch. This movie date was the perfect way to support her film family.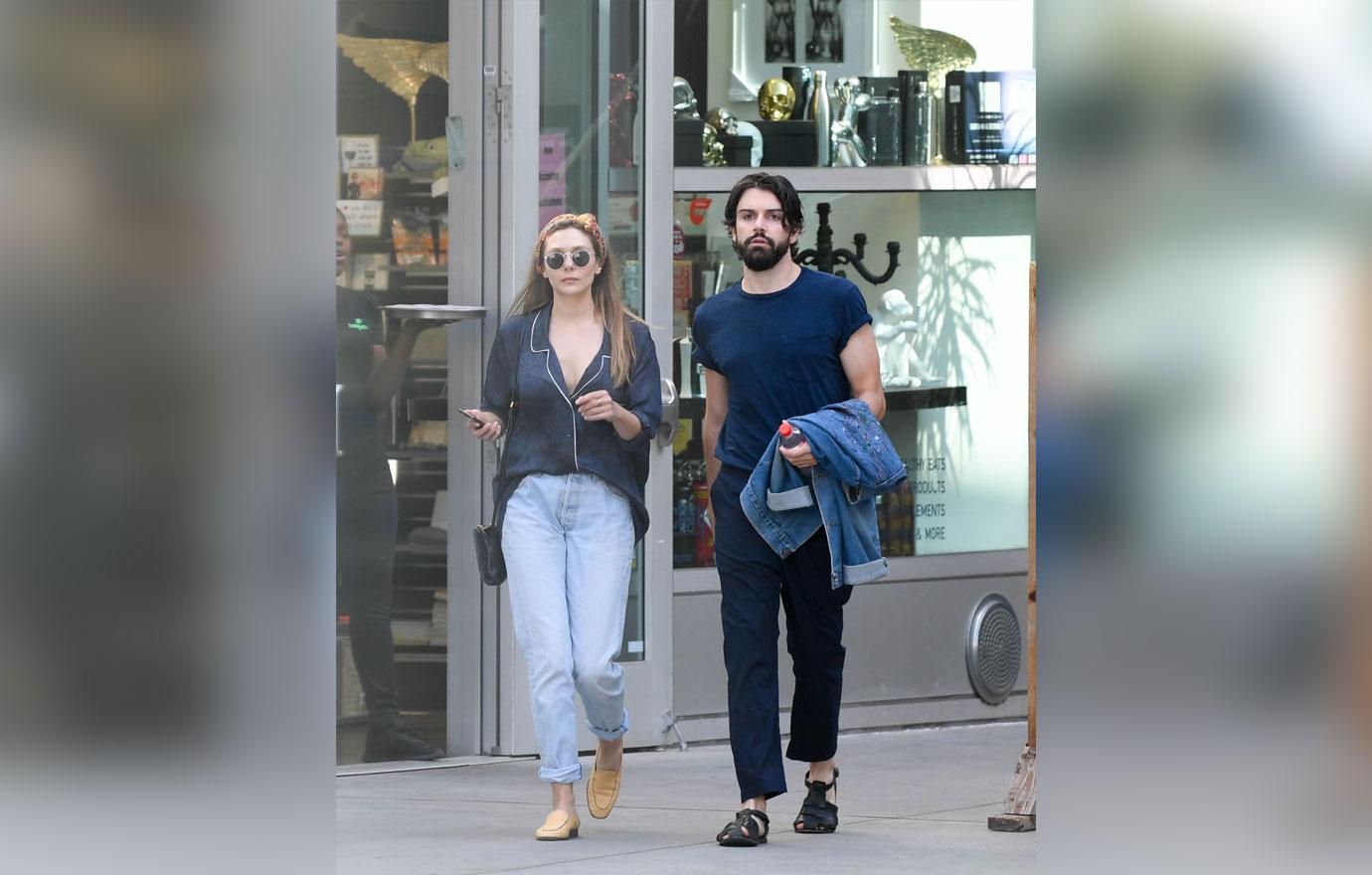 The 29-year-old opted for a comfy and cozy look; she wore a sleepwear-inspired button-down top. It was navy blue and features a white trim along the collar and down the front. She teamed this piece with cuffed and high-waisted light denim jeans.
Article continues below advertisement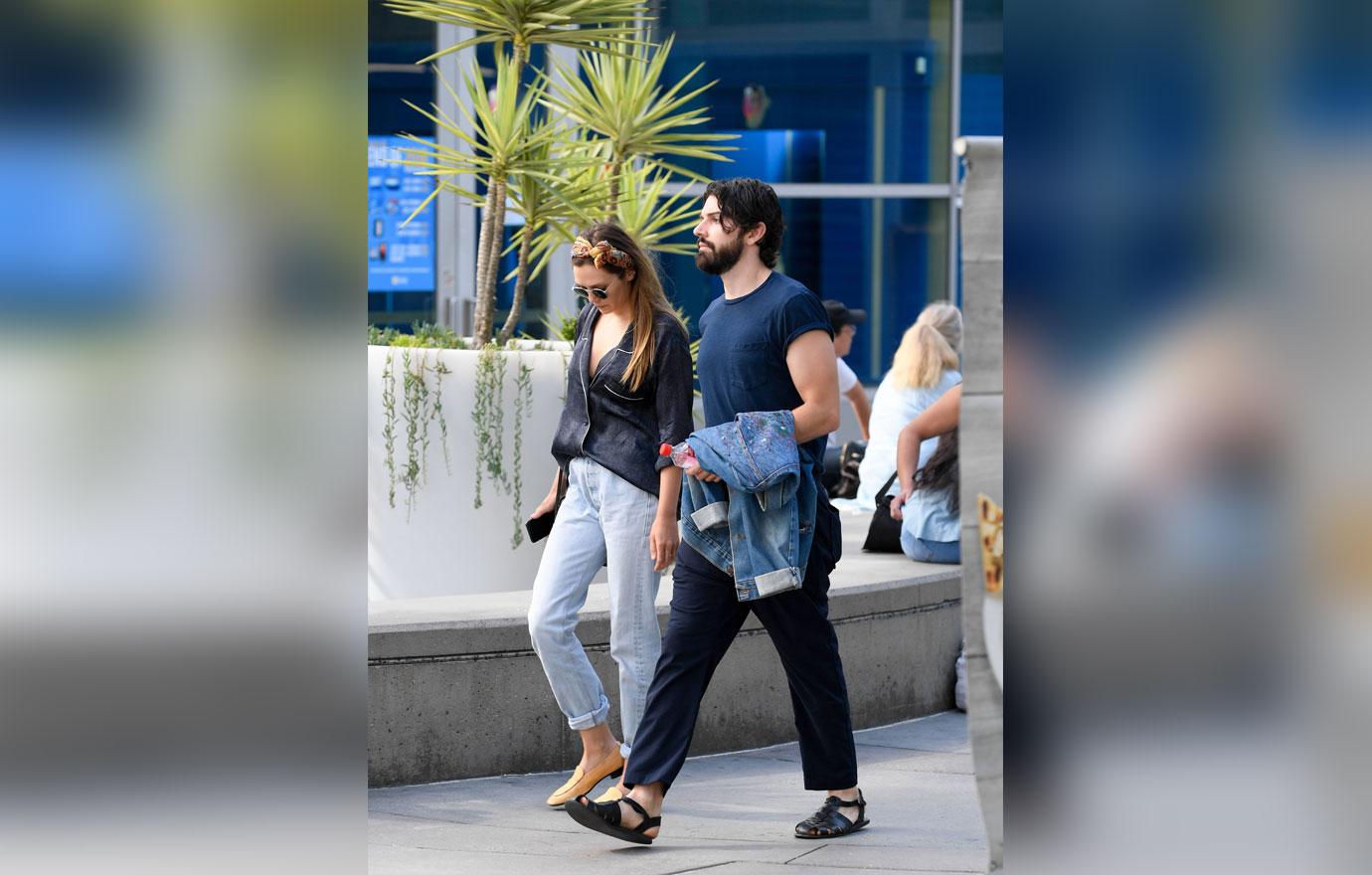 She accessorized with a black of rounded black sunglasses, a black handbag, and a pair of mustard yellow loafers. The loafers perfectly accented the headband that she tied around her waist.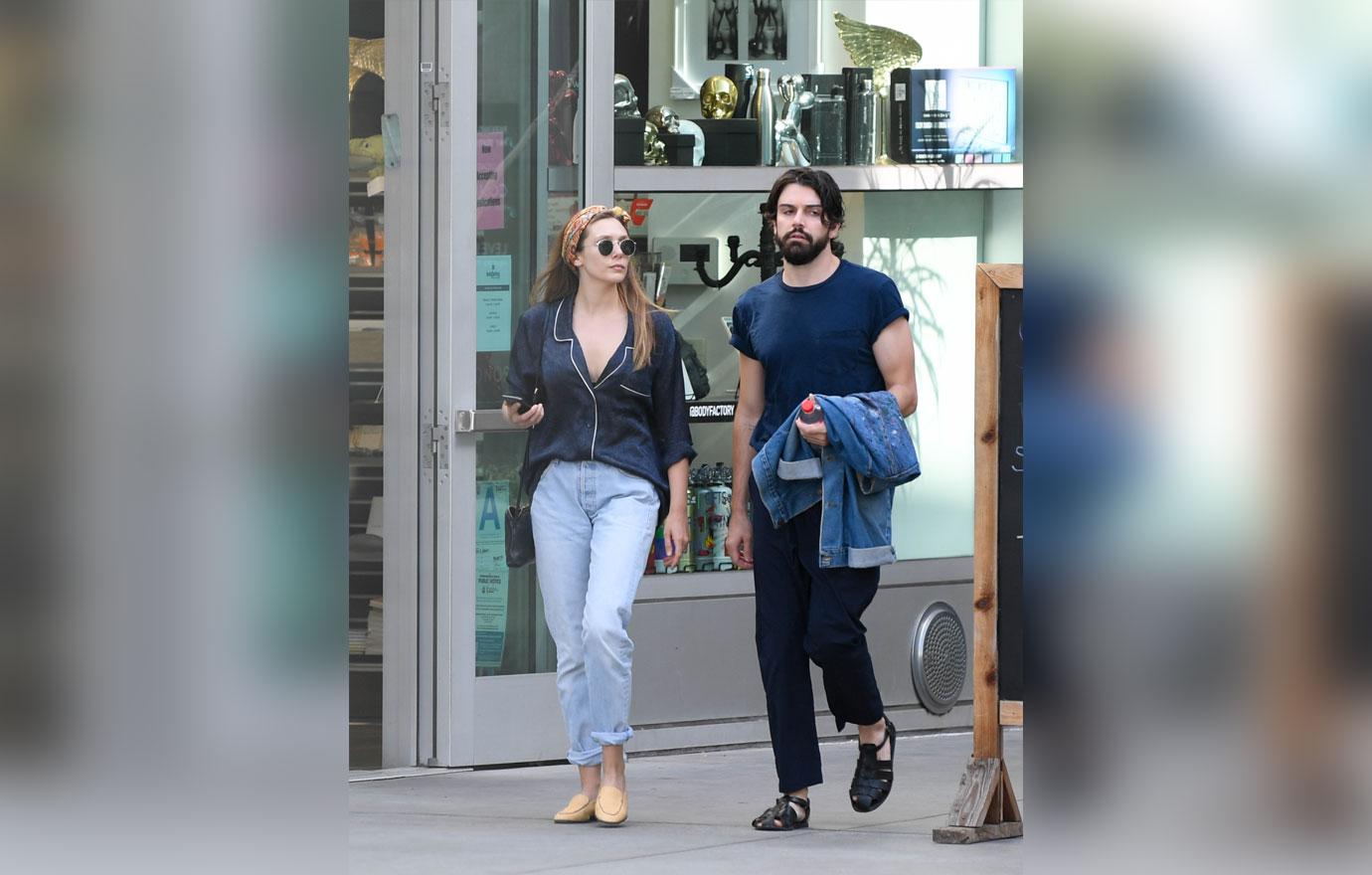 Robbie, her singer-songwriter boyfriend wore a blue tee-shirt, dark blue pants and a pair of black sandals. He also walked with a denim jacket slung over one arm.
Article continues below advertisement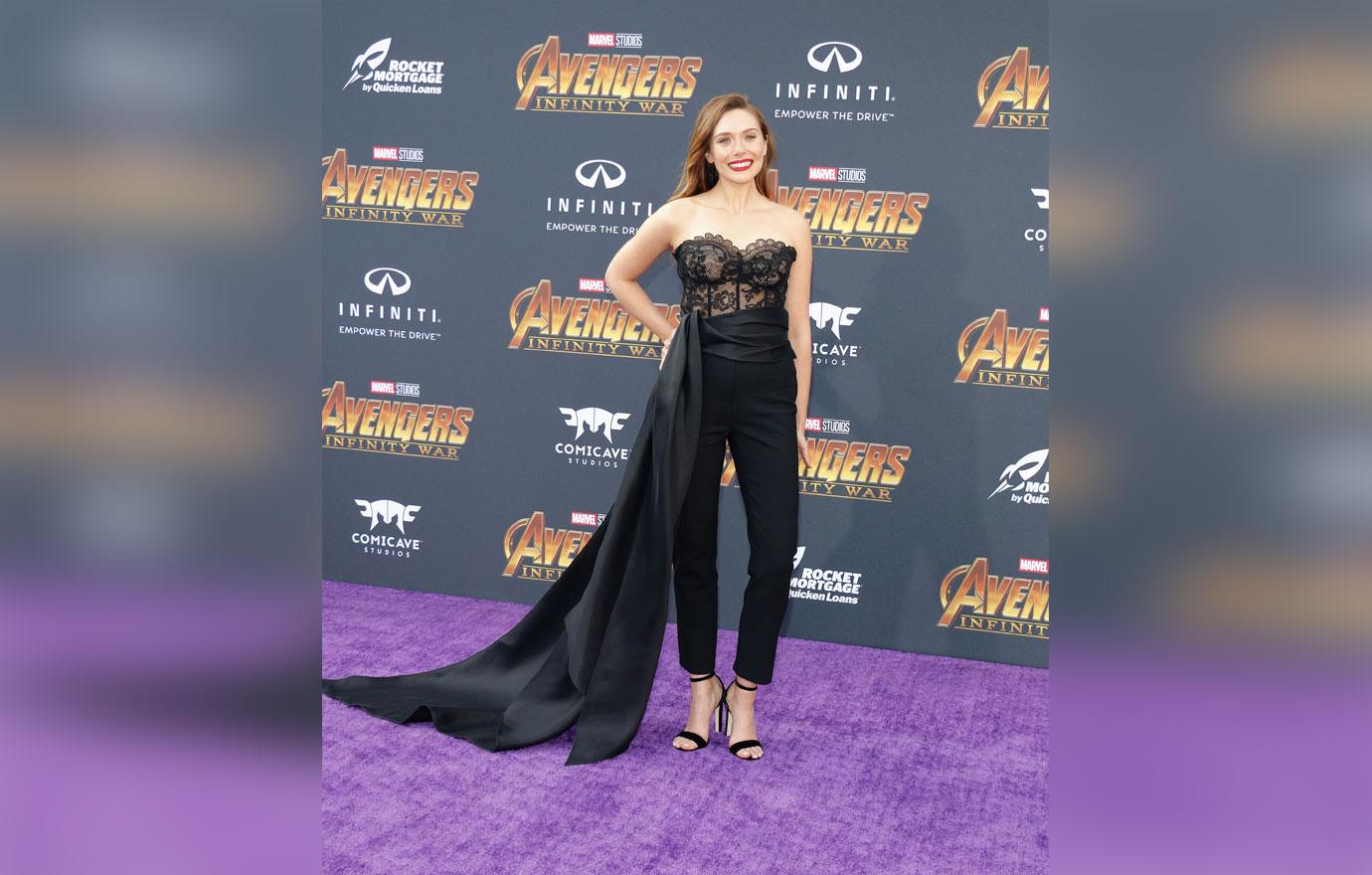 Though the Avengers franchise isn't set to send until next summer, the Martha Marcy May Marlene actress, already has her eyes set on another dream superhero team. During a panel for Ace Comic Con in Seattle, she told room full of fans, ""I kind of want to play with Spider-Man, right? He's cute," Olsen joked. "And he's really funny. I think Tom Holland's killing it and he's so, so fun."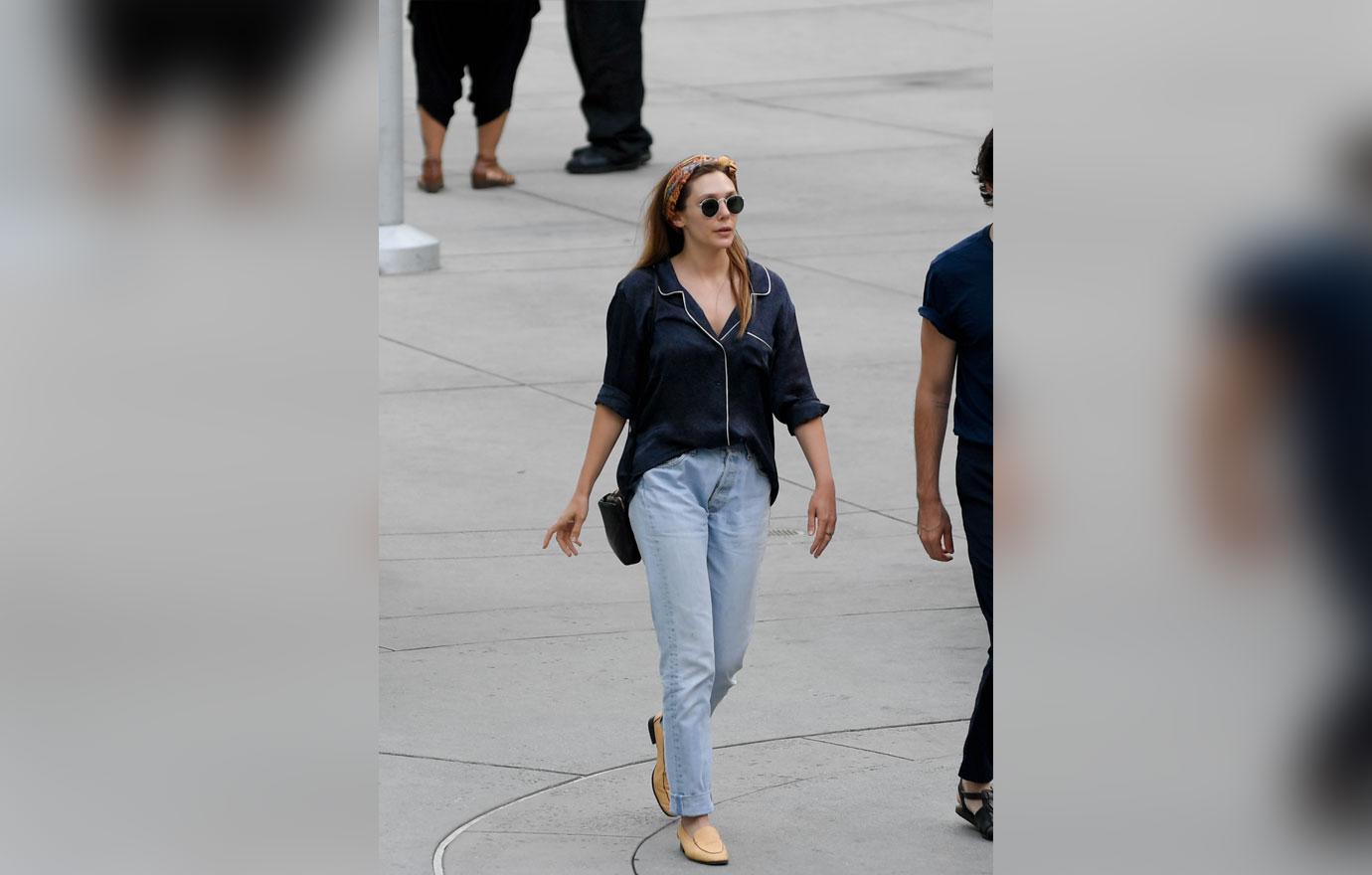 Would you be excited for a Scarlet Witch and Spider-Man movie? Let us know in the comments!