PHOTOS
Elton John & Taron Egerton Coordinate Suits At The 'Rocketman' Photocall In Nice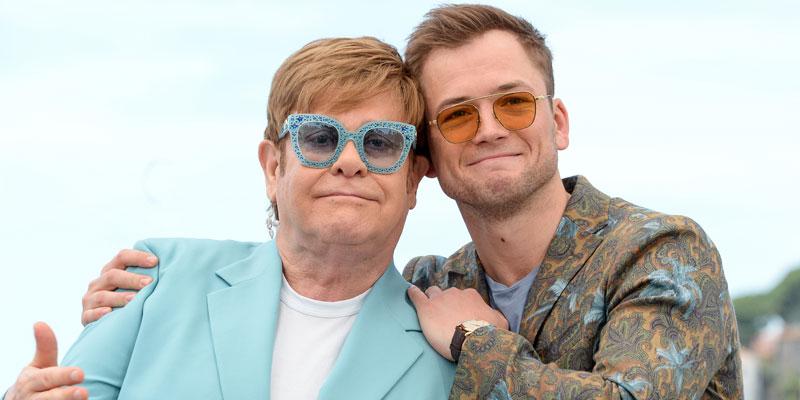 Article continues below advertisement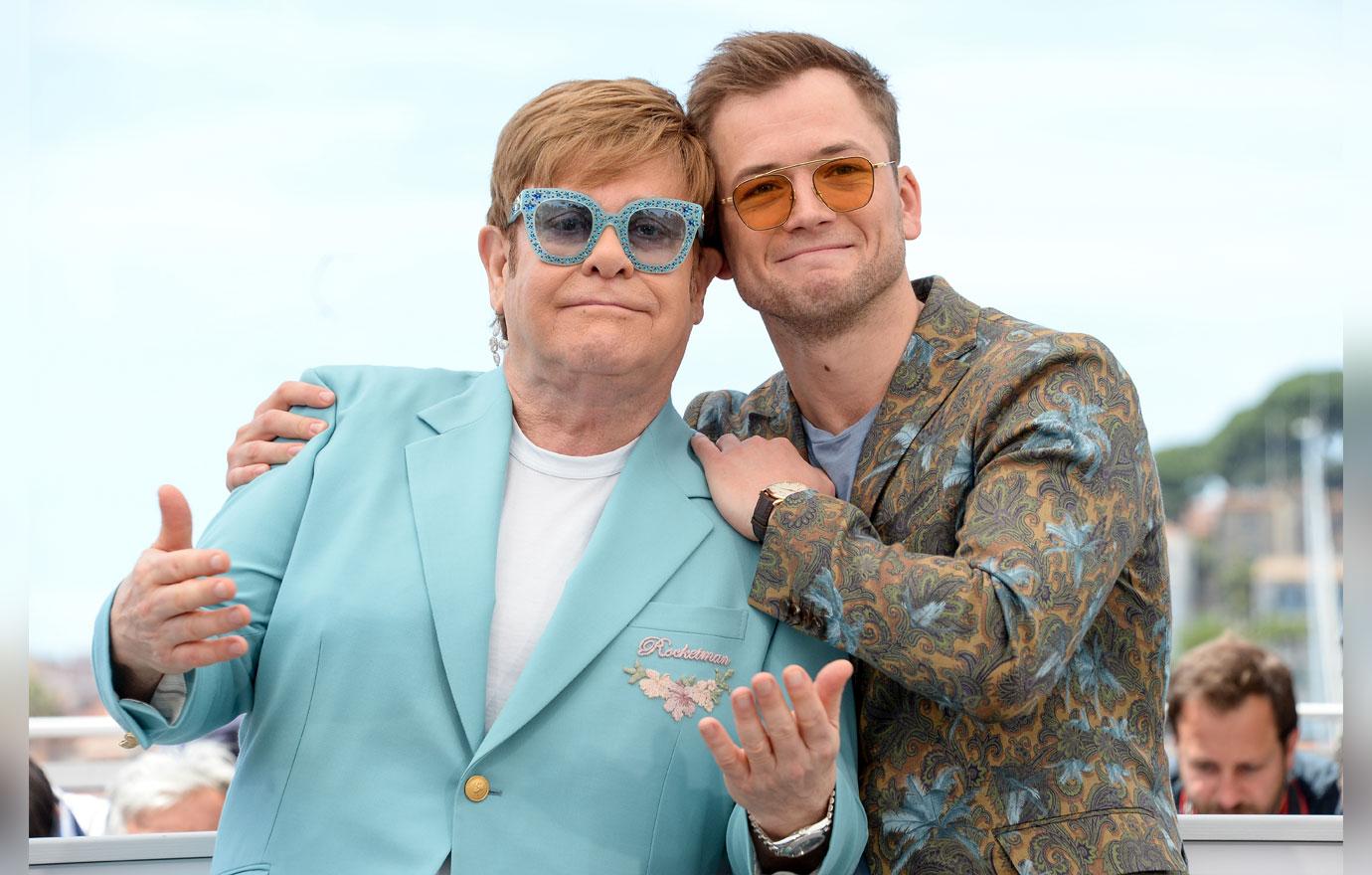 Taron, 29, plays a younger Elton, now 72, in Rocketman and it seems like he's taken on the legendary singer's sense of style!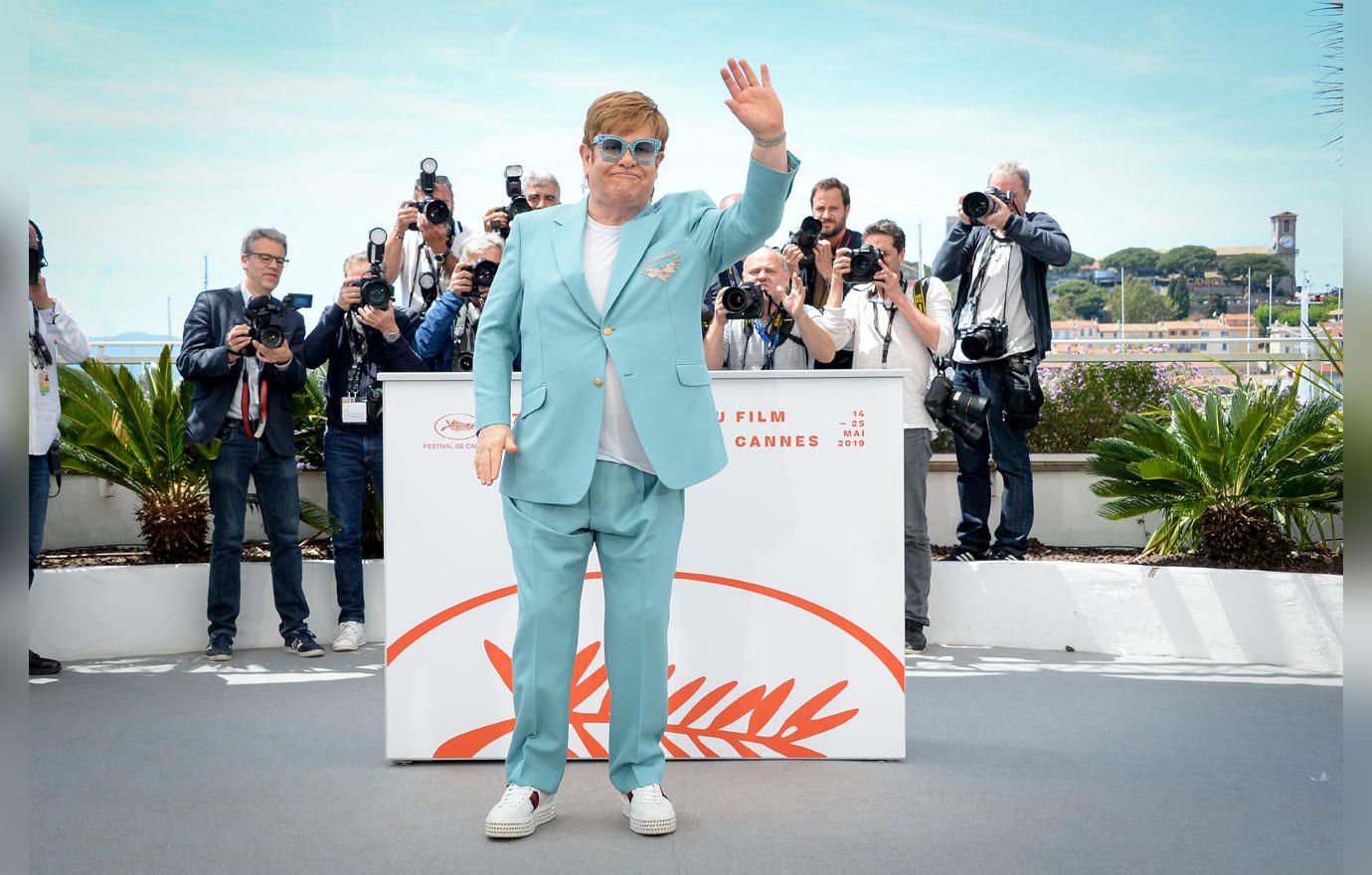 Elton wore a bright, baby blue suit with a white t-shirt underneath. His blazer had "Rocketman" embroidered on it.
Article continues below advertisement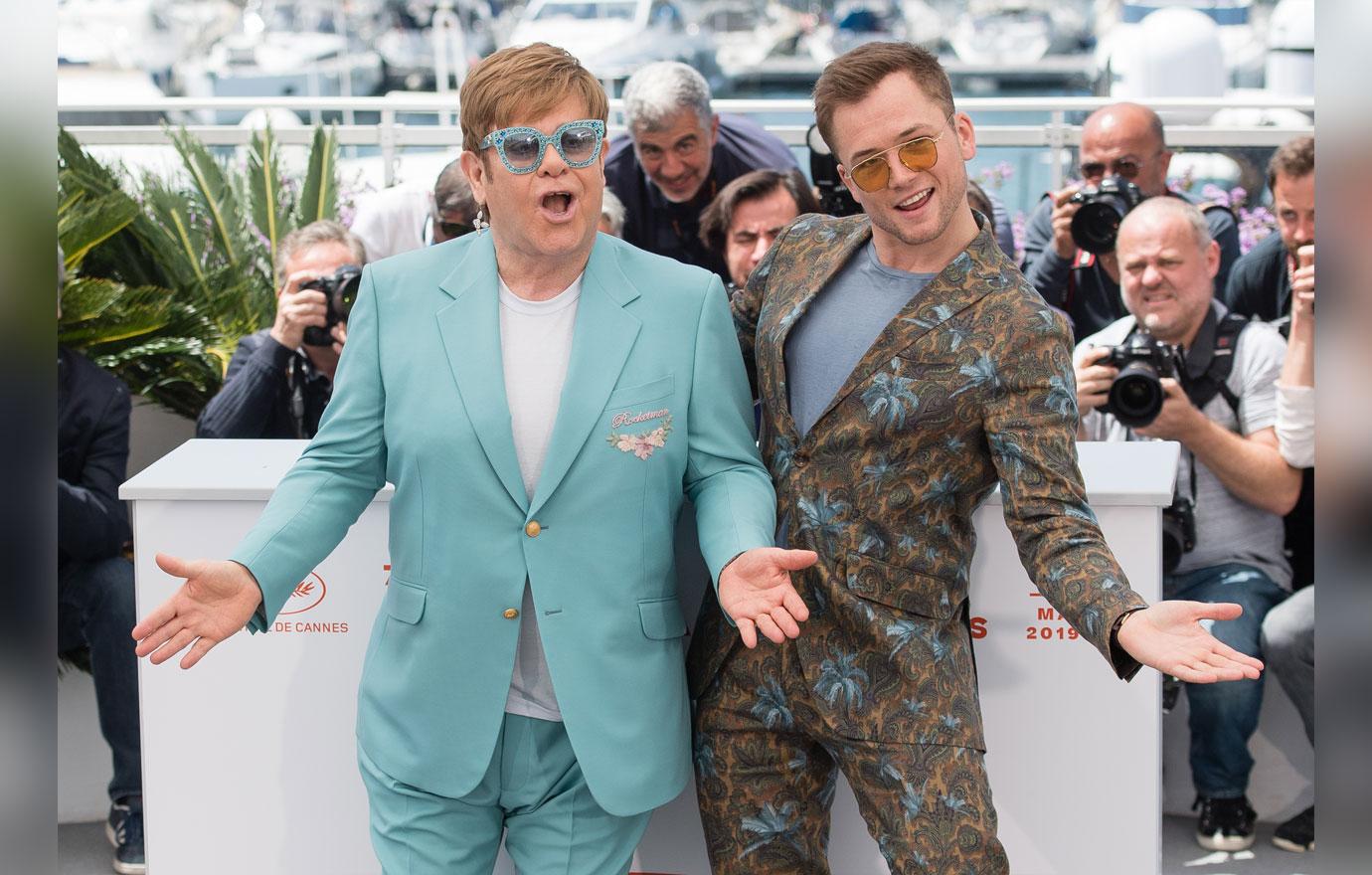 He also accessorized with a signature pair of large bedazzled sunglasses.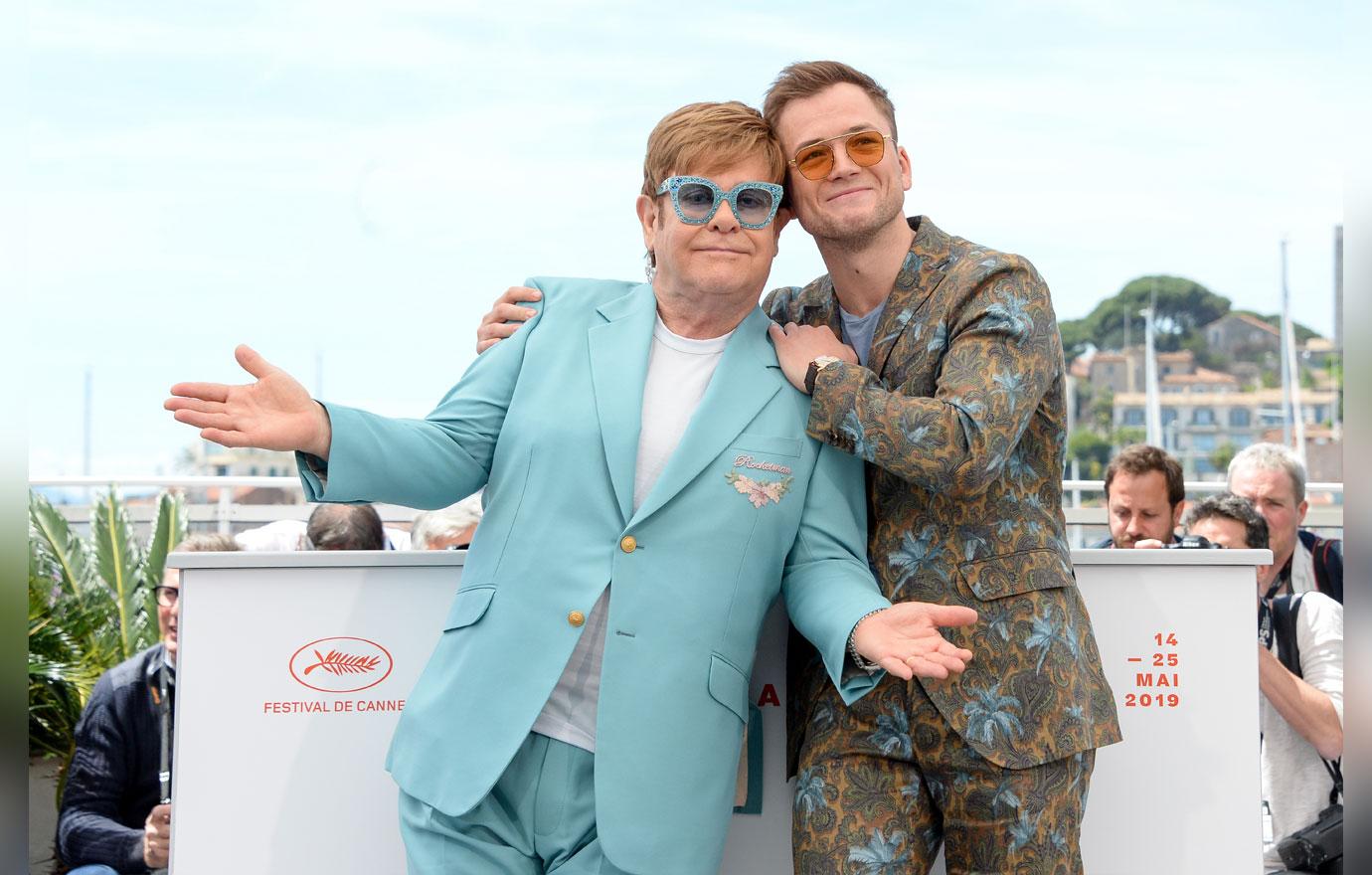 Taron's suit had a hint of blue to complement Elton's suit. The Robin Hood actor sported a jacquard print with some blue feathers as well. He honored Elton's commitment to sunglasses with tinted orange frames.
Article continues below advertisement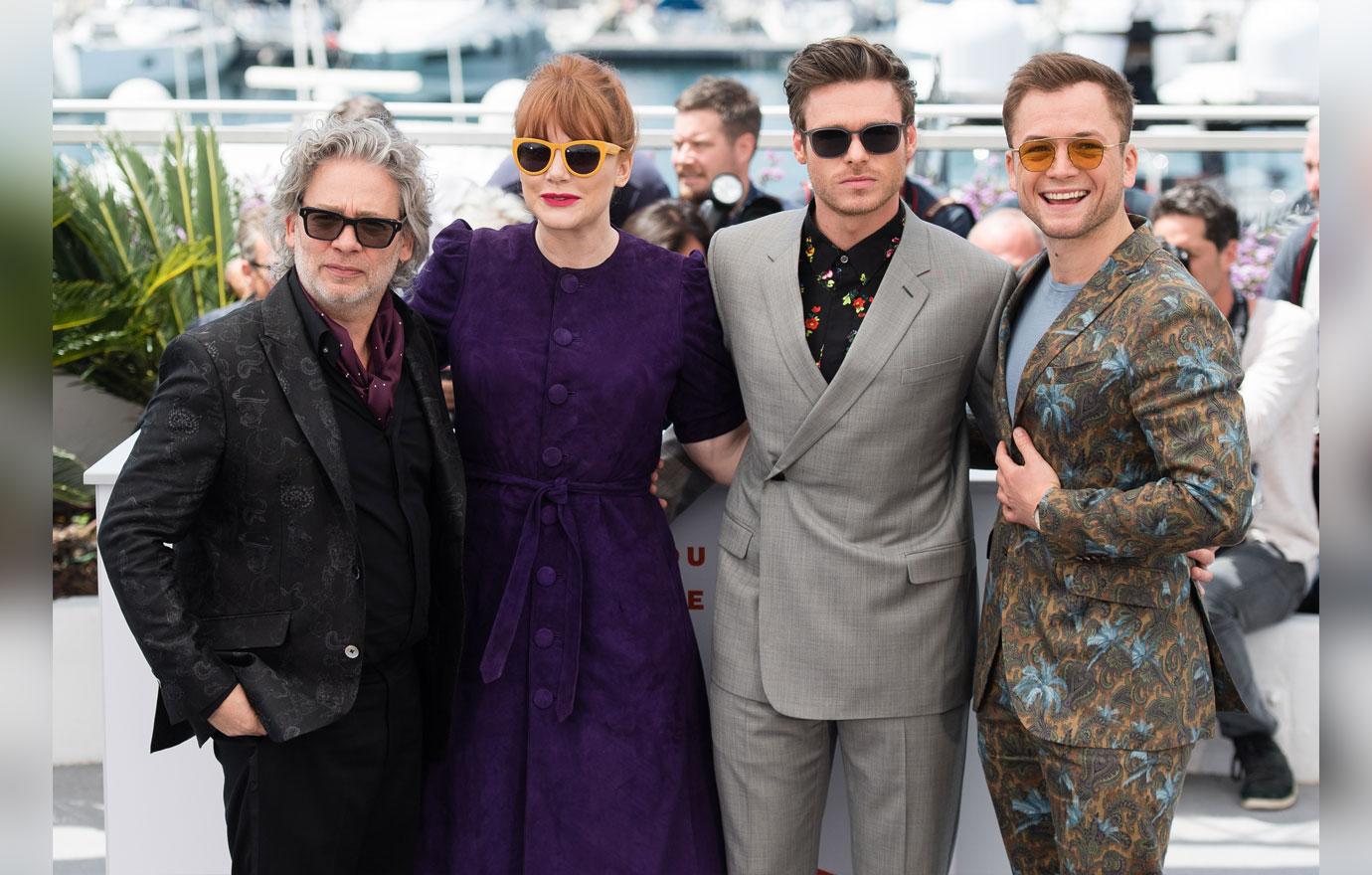 Bryce and Richard also sported sunglasses at the photocall. Bryce, 38, wore a velvet purple dress, orange shades, and color block heels to match. Richard, 32, kept it simple and wore a grey suit with a printed black shirt underneath.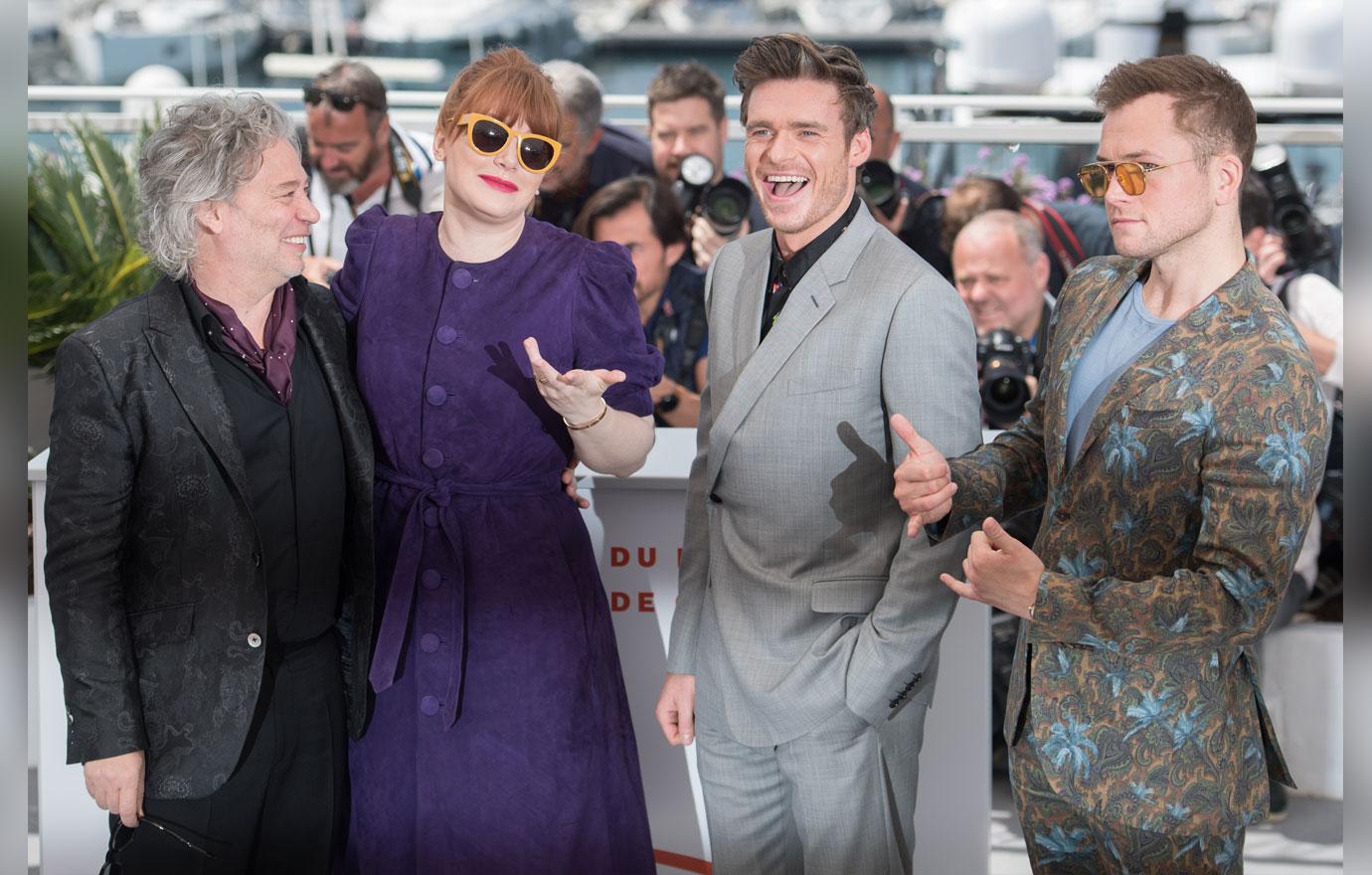 The cast of Rocketman also seemed to enjoy goofing off with the film's director Dexter Fletcher as cameras snapped away.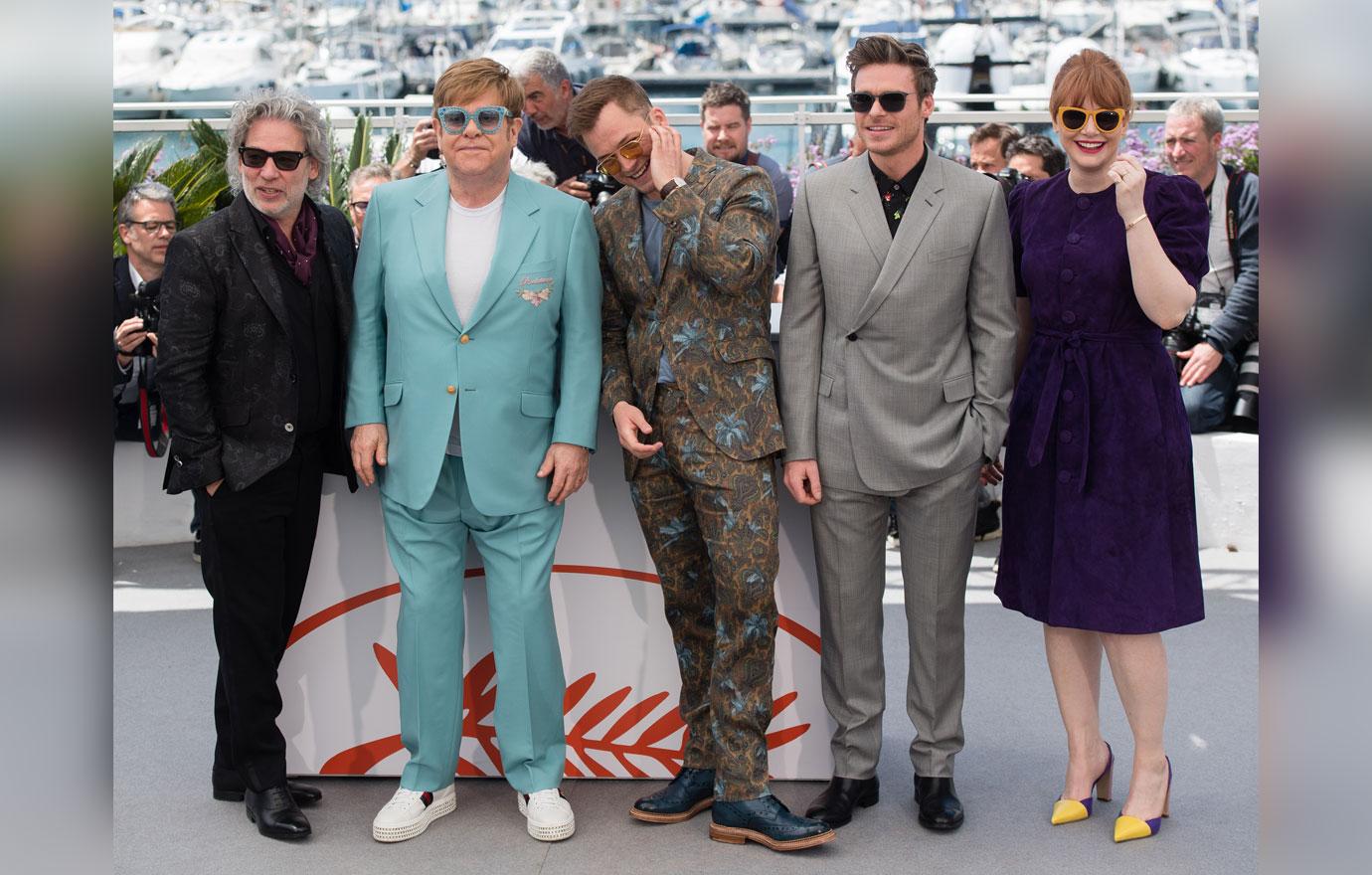 Who do you think had the best outfit at the Rocketman photocall? Let us know in the comments below!