PHOTOS
Spoiler Alert! Emilia Clarke Reveals Major Hint About How 'Game Of Thrones' Ends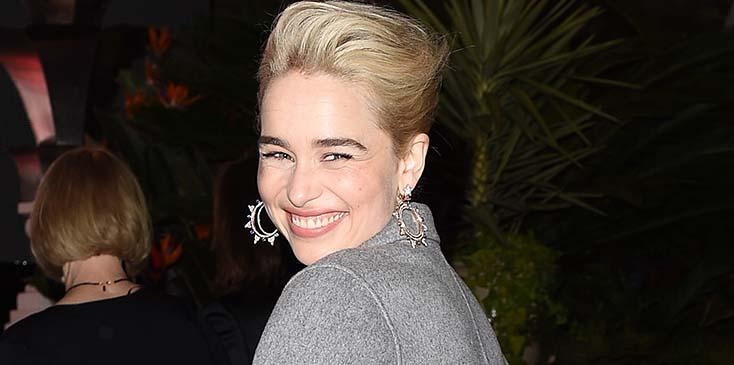 Game Of Thrones fans will be sad to see their favorite series come to an end next year. But not as sad as star Emilia Clarke, who portrays Daenerys in the show. The actress recently revealed to Vanity Fair that it was a bizarre experience filming her final scenes — and she dropped some major spoilers about the finale!
Article continues below advertisement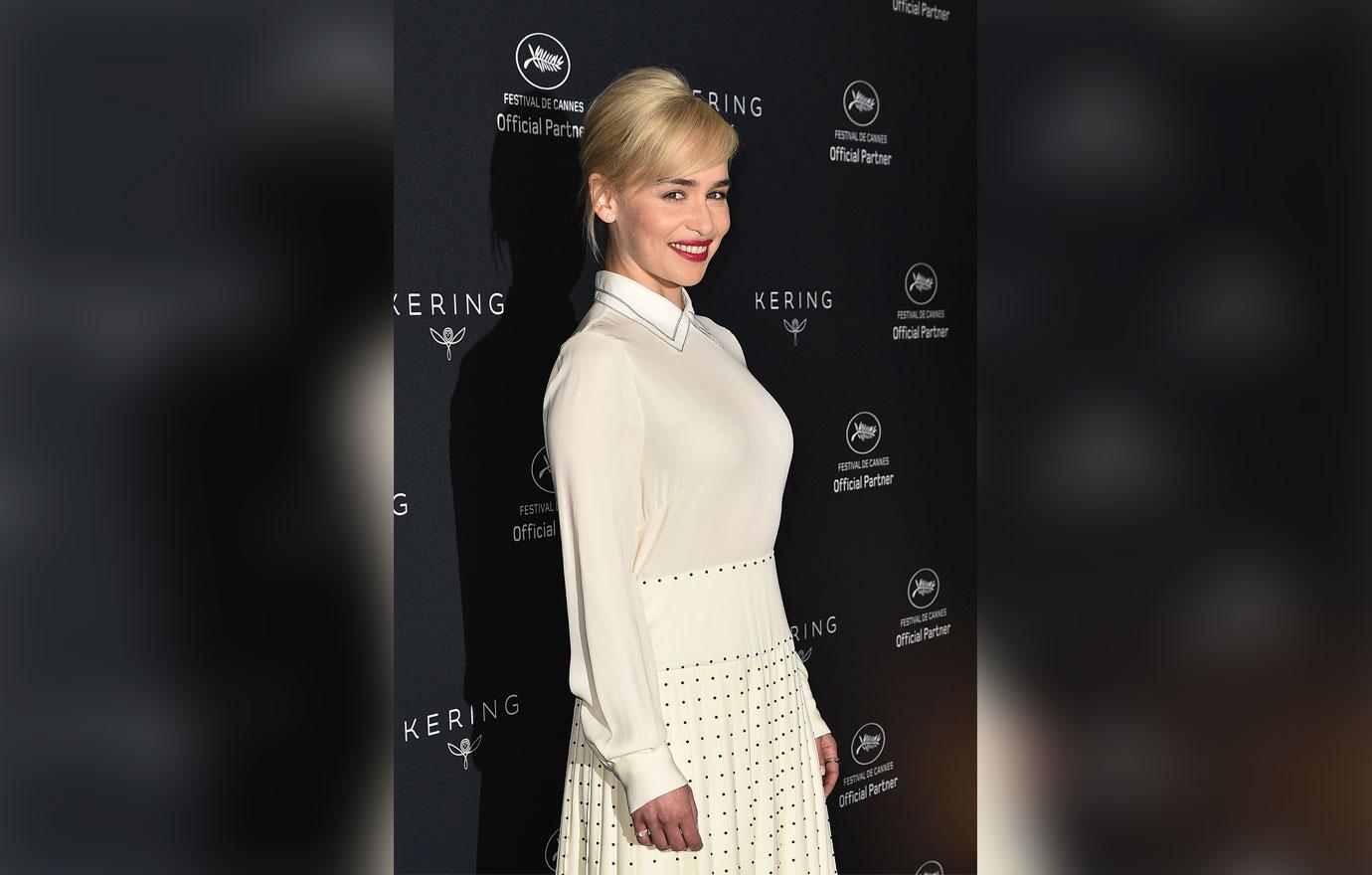 "It f***ed me up," she said of filming Daenerys's last scenes. "Knowing that is going to be a lasting flavor in someone's mouth of what Daenerys is... I'm doing all this weird sh*t. You'll know what I mean when you see it."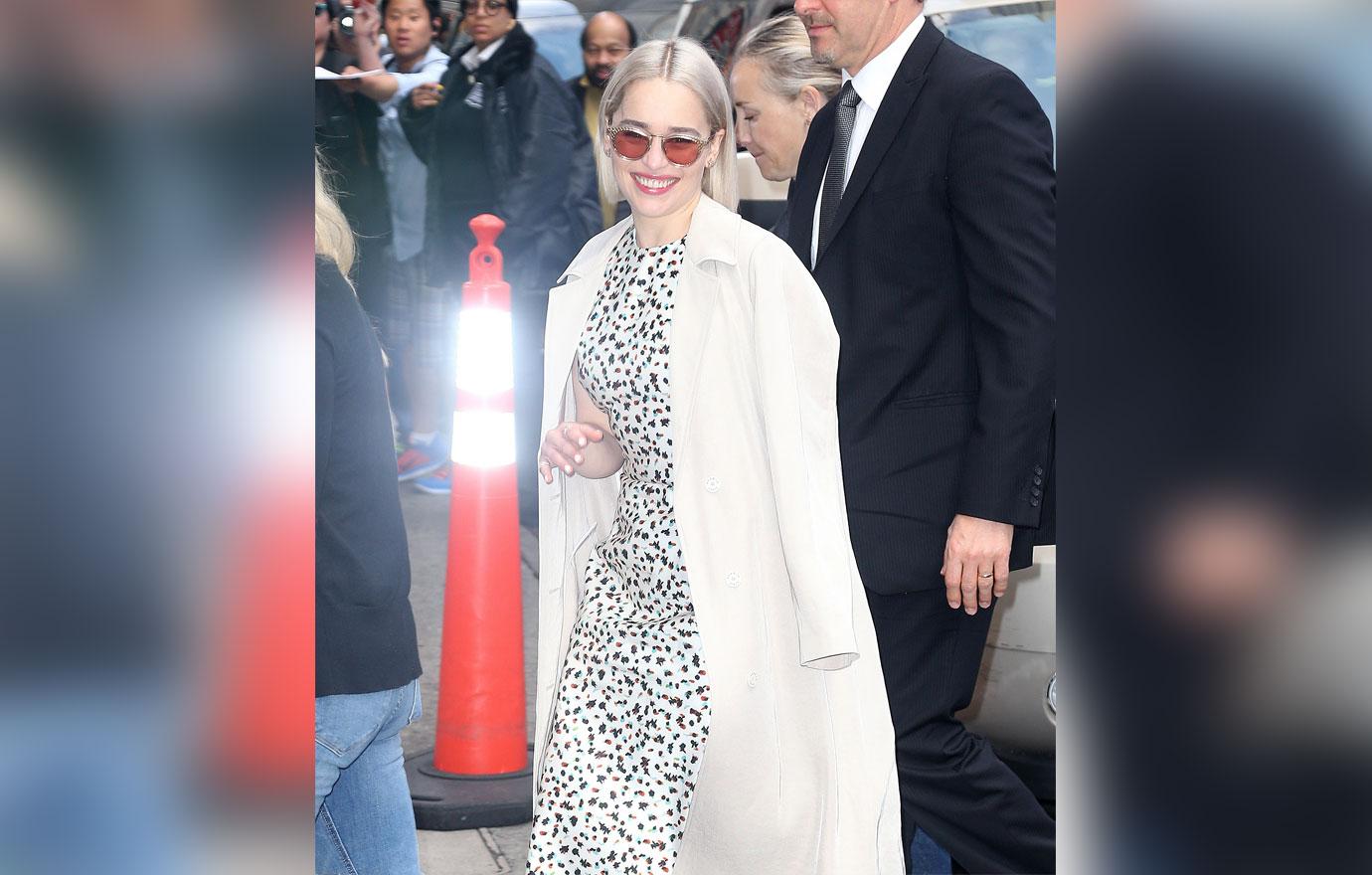 Some of the "weird sh*t" she was referring to likely includes the sex scenes with her character's nephew Jon Snow, portrayed by Kit Harington. What adds to the weirdness is the fact that Emilia is BFFs with Kit's real-life fiancé and co-star Rose Leslie.
Article continues below advertisement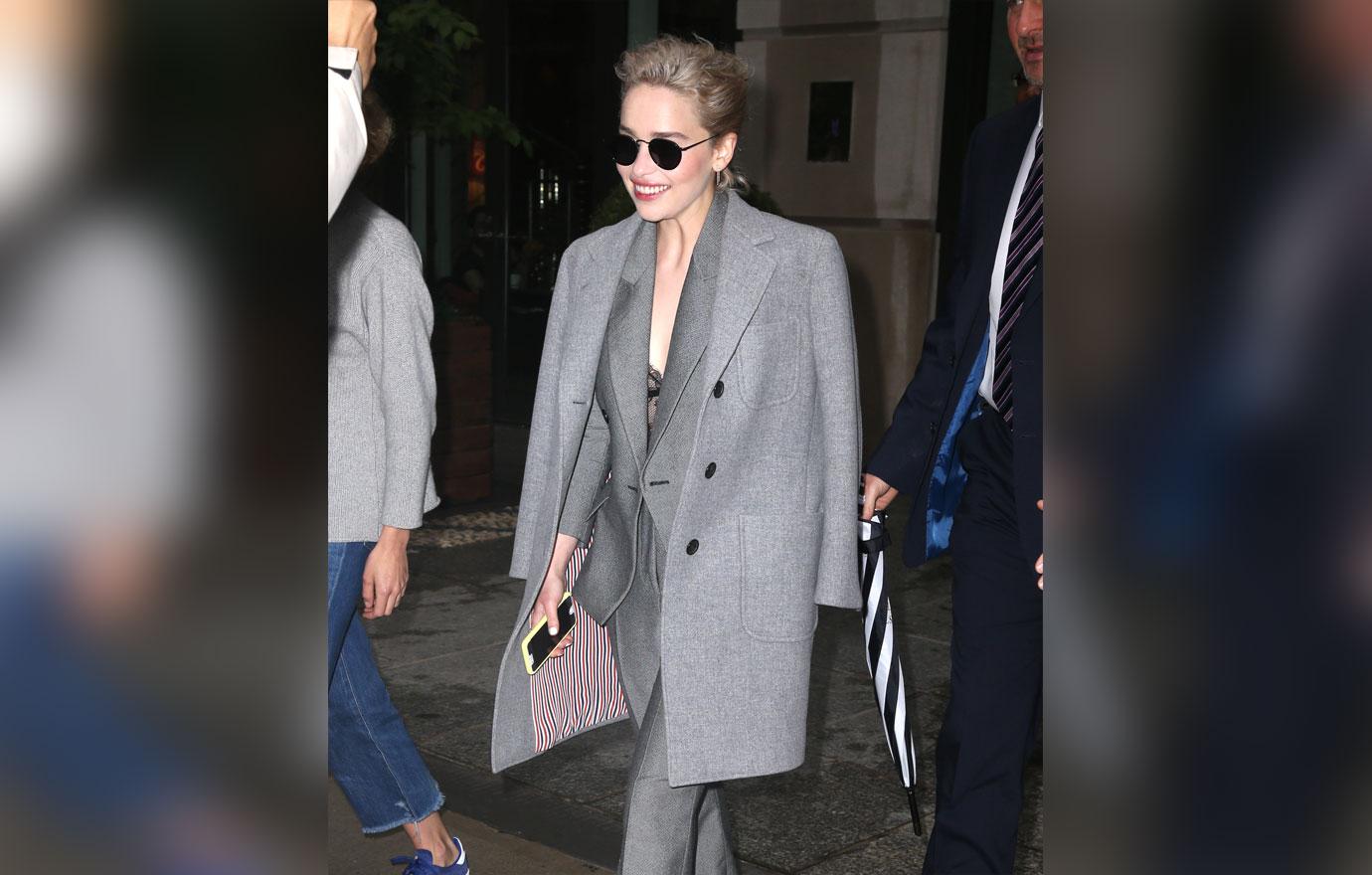 "If you've known someone for six years, and they're best friends with your girlfriend, and you're best friends with them there is something unnatural and strange about doing a love scene," Emilia admitted. "We'll end up kissing and then we're just pissing ourselves with laughter because it's so ridiculous."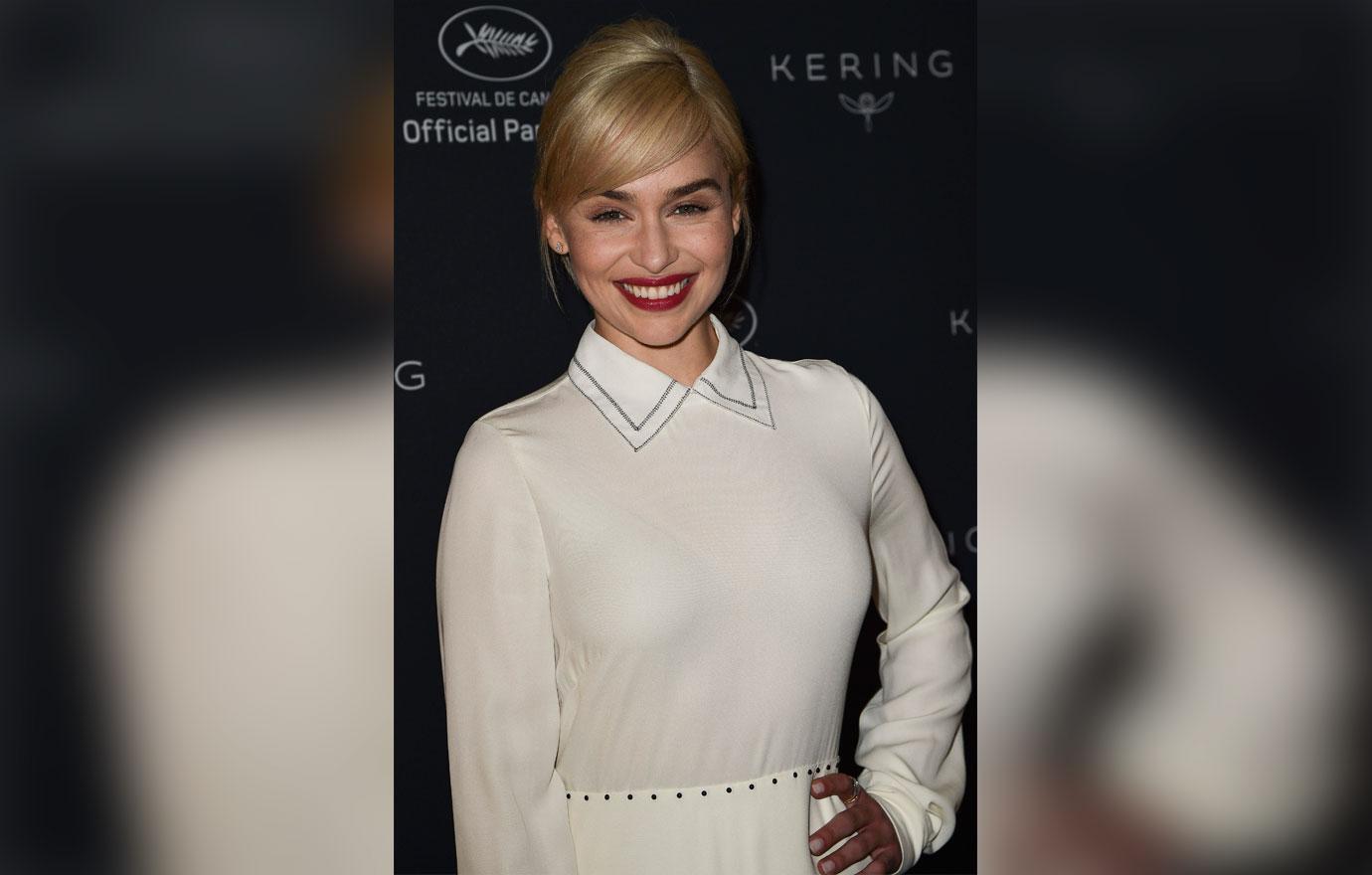 Aside from giving away some deets about the GoT finale, Emilia also got candid about her love life, and how she vows to never date actors again.
Article continues below advertisement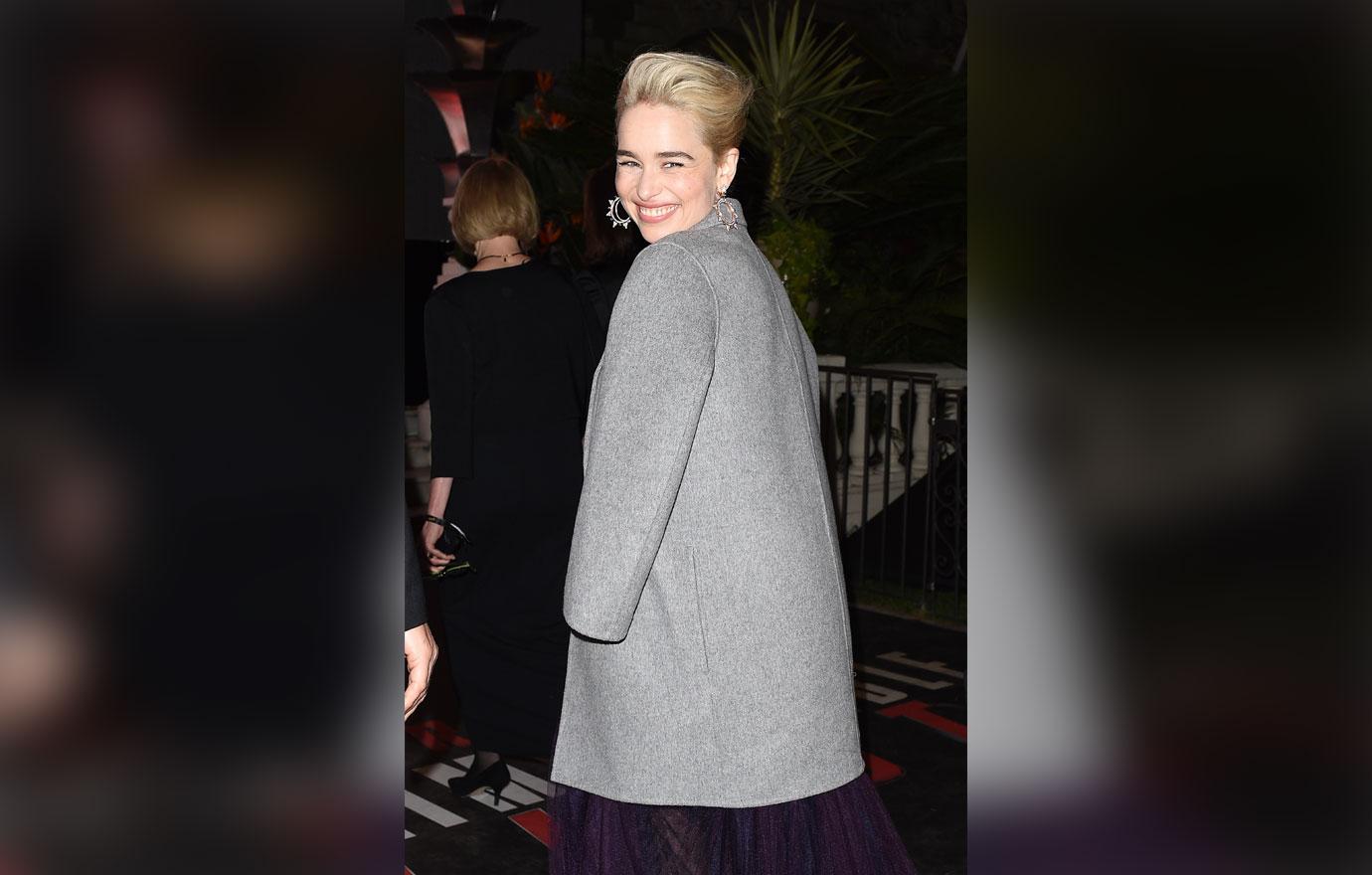 "The guys that I've met in my life that are dicks," she revealed, "I voluntarily walk the f*ck away from them. That's just bad taste. People shouldn't know about those choices."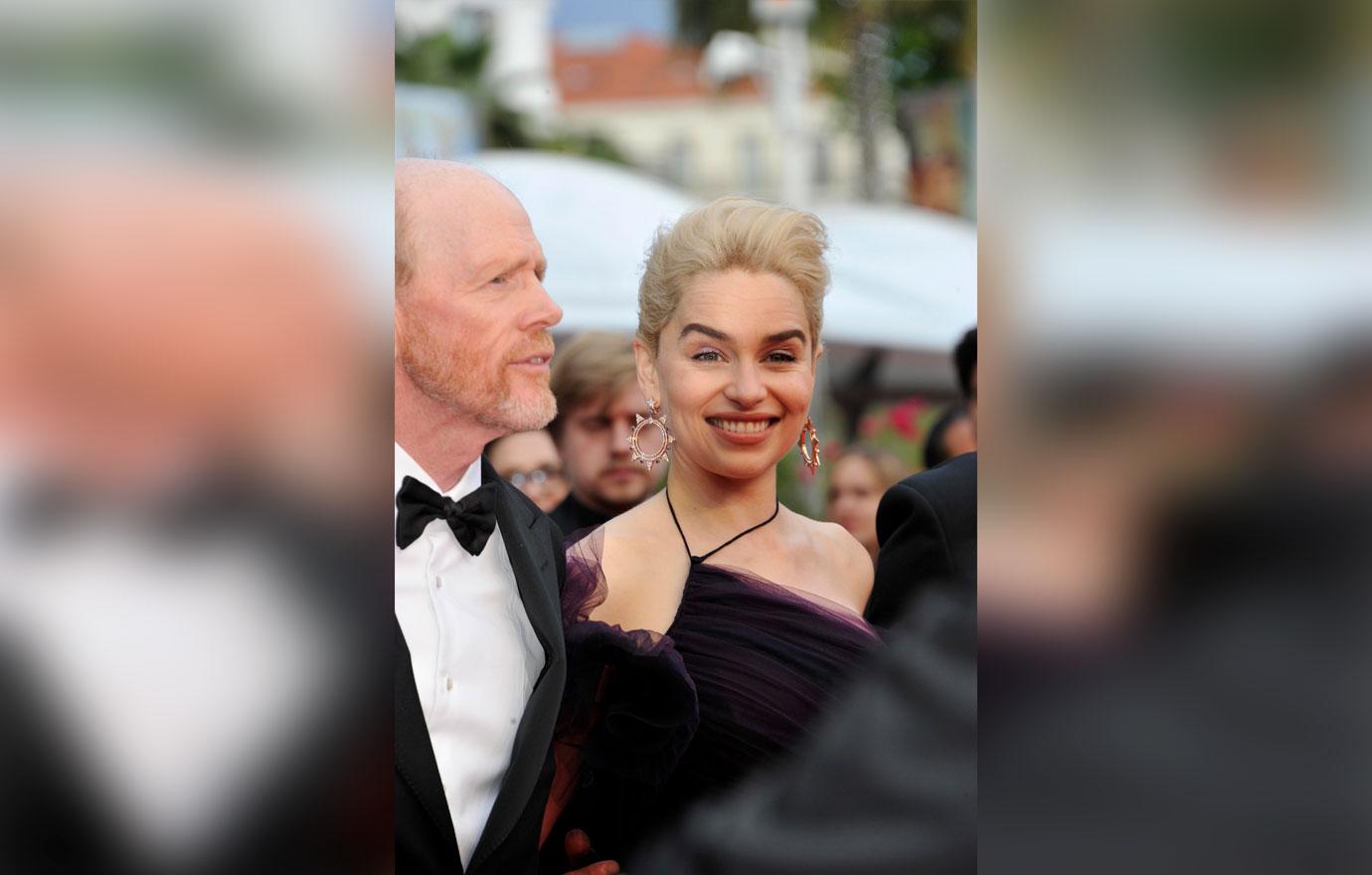 What do you think about the spoilers Emilia revealed? Let us know in the comments!