PHOTOS
'Bachelorette' Star Emily Maynard Welcomes Baby No. 4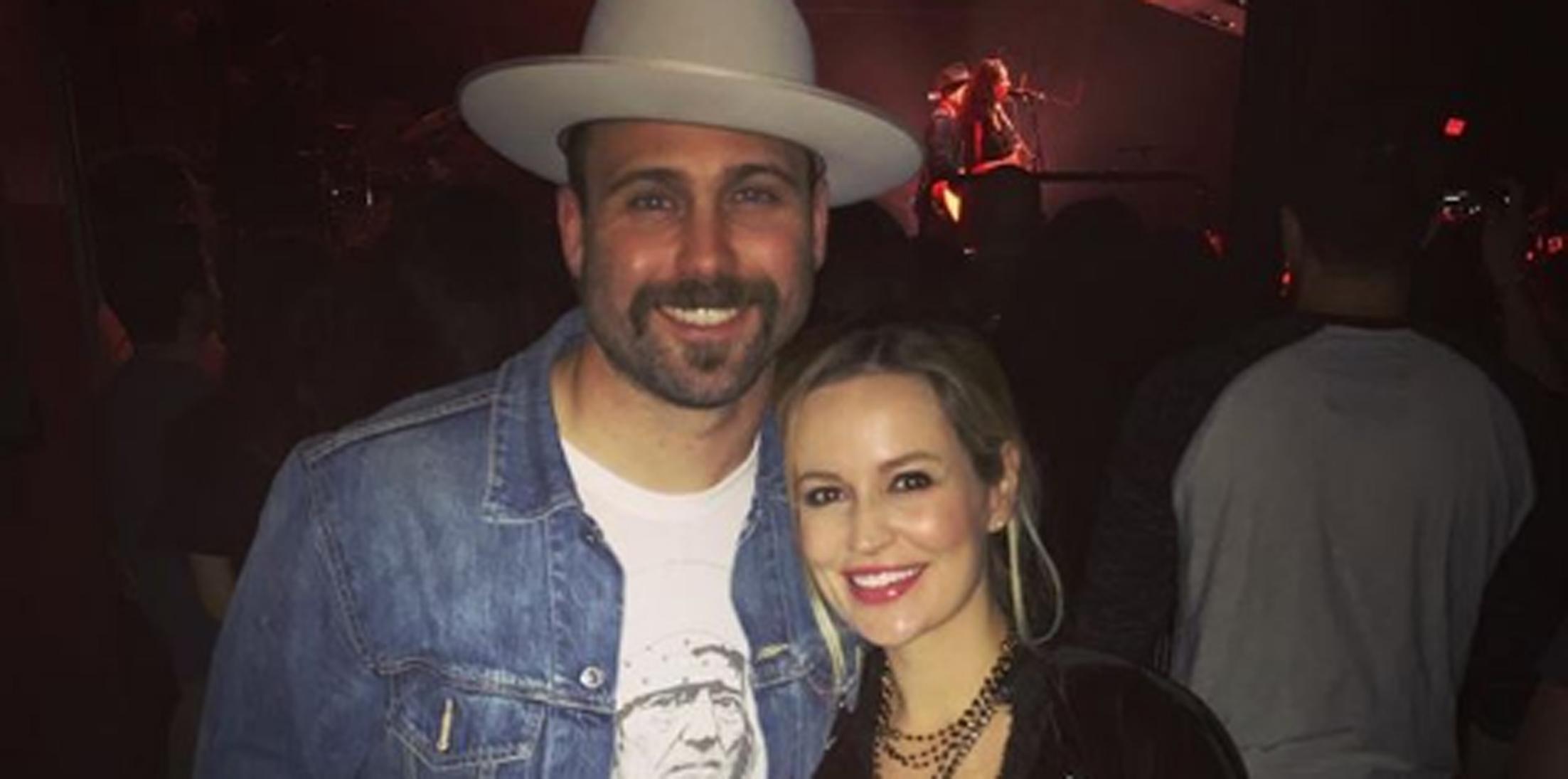 Emily Maynard is officially a proud mommy of four! The former Bachelorette star welcomed her fourth child, her third with husband Tyler Johnson, on Sunday, November 12. The proud papa announced the big news on his Instagram Story, as he shared multiple photos of his wife before and after she gave birth.
Article continues below advertisement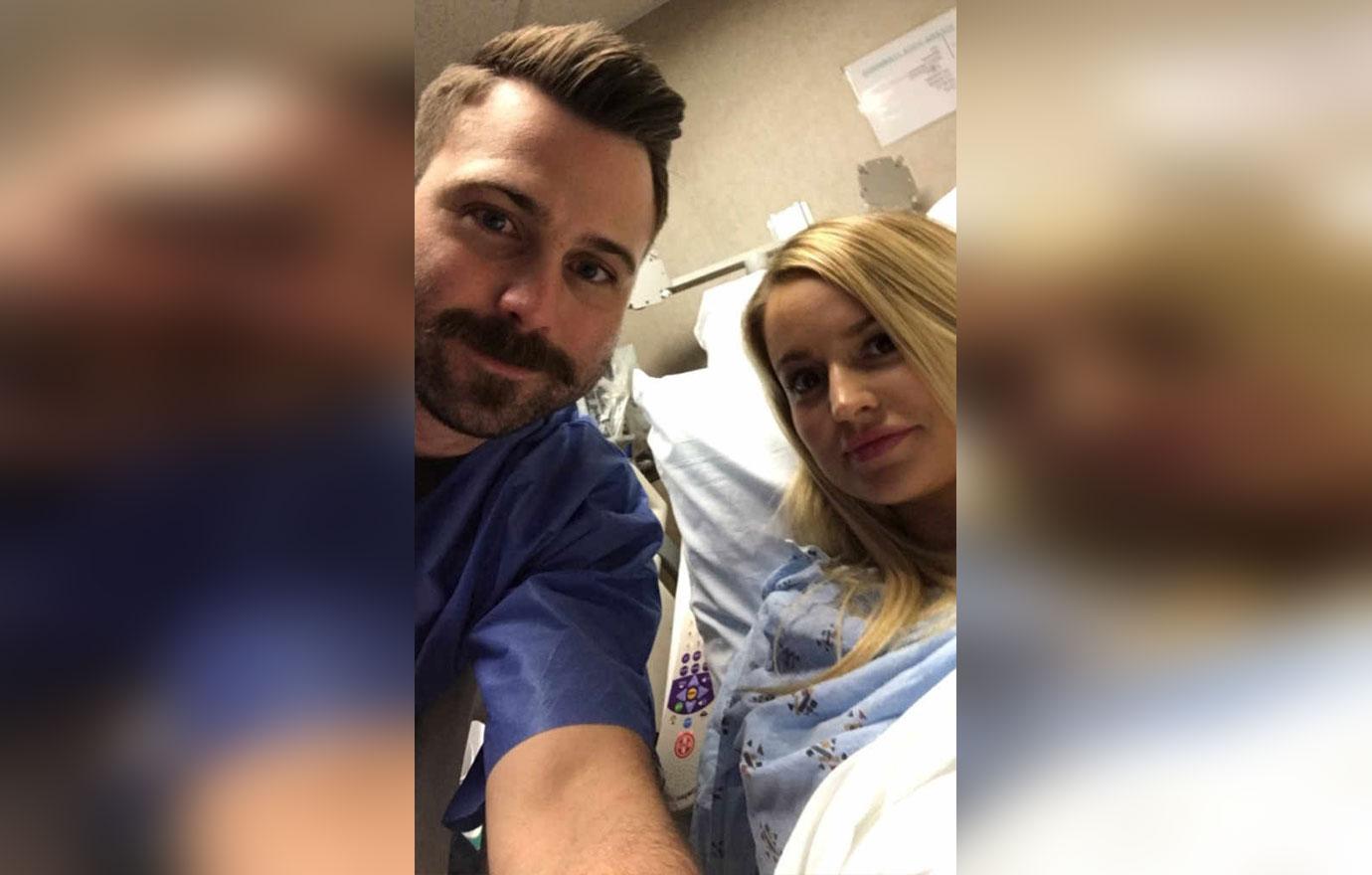 Tyler first shared this photo of him and Emily at the hospital as the two prepared to welcome their new addition.
Emily's excited hubby then shared this picture of his wife as she laid in her hospital bed, with the caption, "can't wait to meet you baby!!"
Article continues below advertisement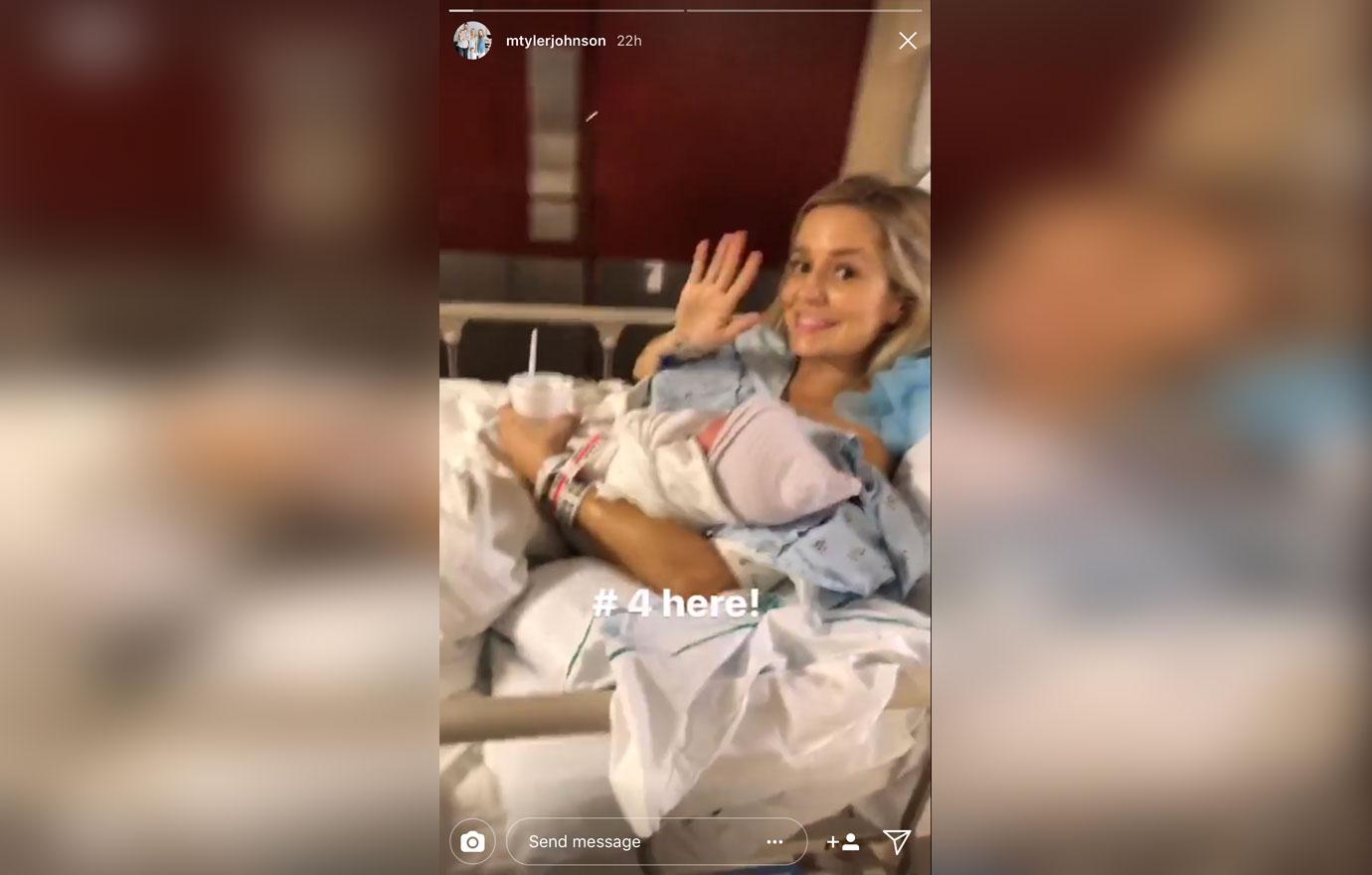 Finally, it was the moment the proud dad had been waiting for as he shared a video of his wife cradling their newborn. "#4 here," he captioned the clip.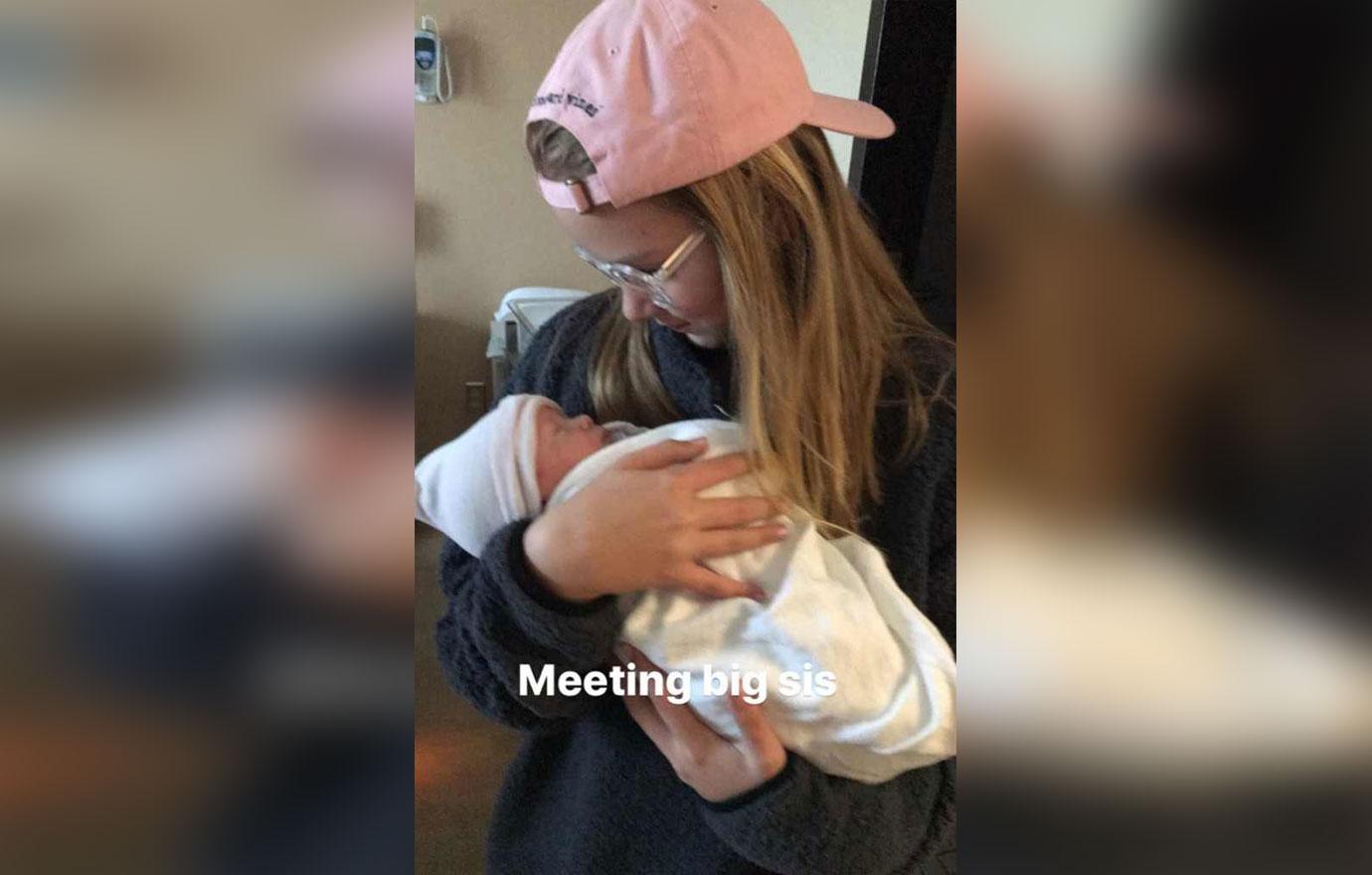 The couple's newest addition joins their three children, Jennings Tyler, 2, Gibson Kyle, 1, and Ricki, 12, Emily's daughter from a previous relationship.
Article continues below advertisement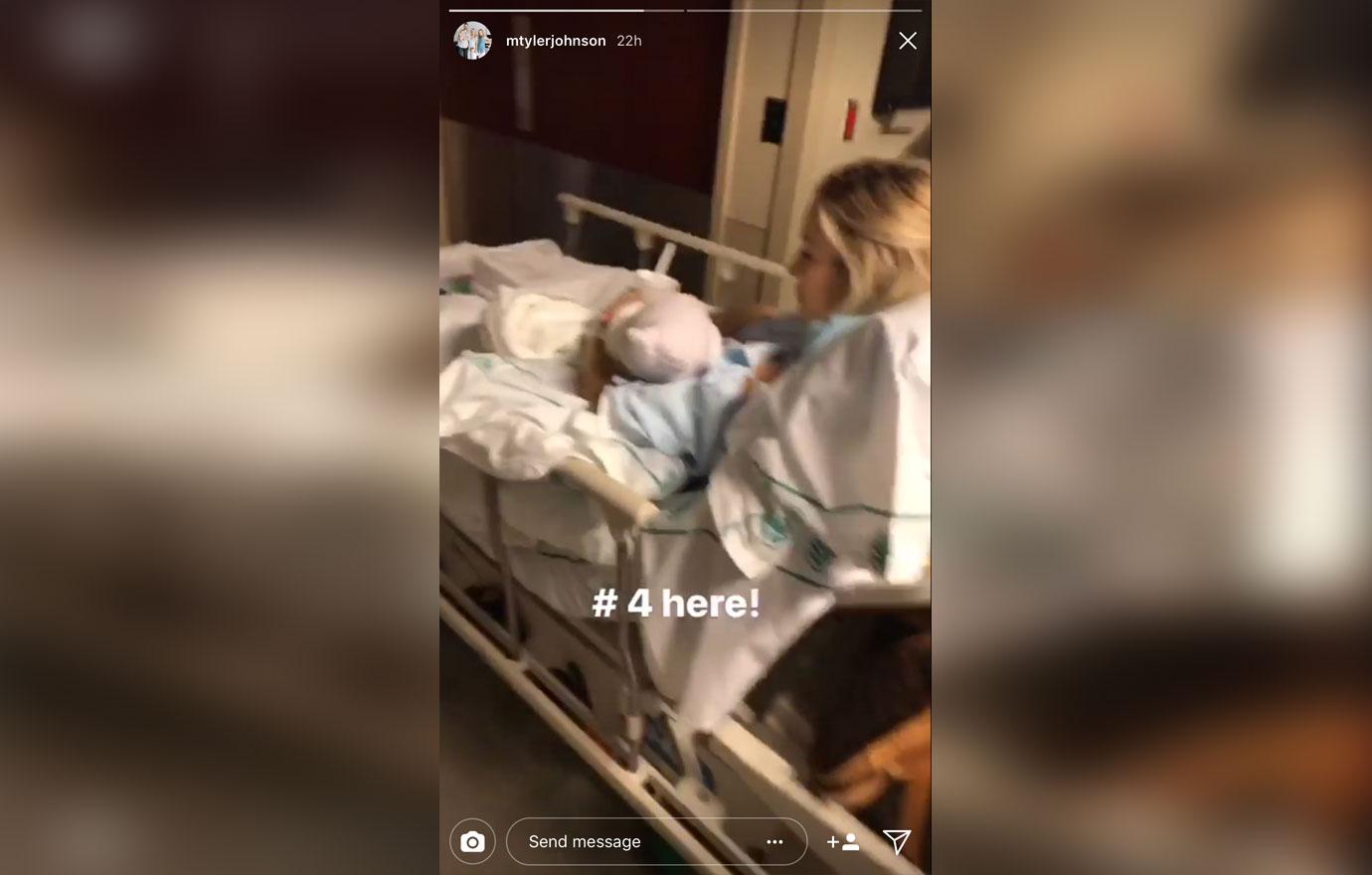 "Way too many tacos at lunch. Seriously though, as scared as I am to have 3 under 3, I'm so grateful God picked me to be the mommy to my kids and we can't wait for number 4 to get here!" she captioned the cute video. "This pregnancy has been filled with lots of hot wings, ranch dressing, an emergency appendix surgery at 6 months, and swollen ankles all day every day but I wouldn't change it for the world," added Maynard Johnson. "My little tribe can't wait to meet their new brother or sister (it's a surprise!) in the next couple of weeks!"
Congrats to the Johnson family!