PHOTOS
Emily Ratajkowski Sports White Jacket Before Walking Into 'Jimmy Kimmel Live!'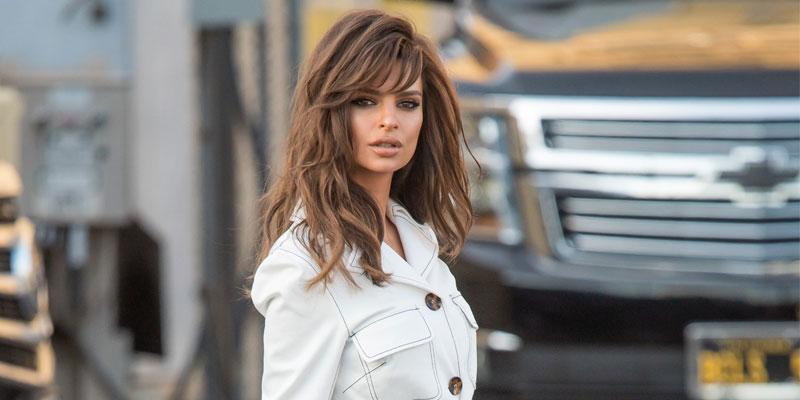 Emily Ratajkowski was spotted walking into the Jimmy Kimmel Live! studio to film a Halloween-themed interview. The model — who dressed up for the occasion as Raquel Welch from the 1966 film, One Million Years B.C — talked about various topics during her time on the show, including her new movie, Welcome Home. Scroll through to get all of the details on what she wore and what she said about her latest film.
Article continues below advertisement
The brunette wore a short white denim jacket over her risqué costume before baring it all in front of the audience at Jimmy Kimmel Live!.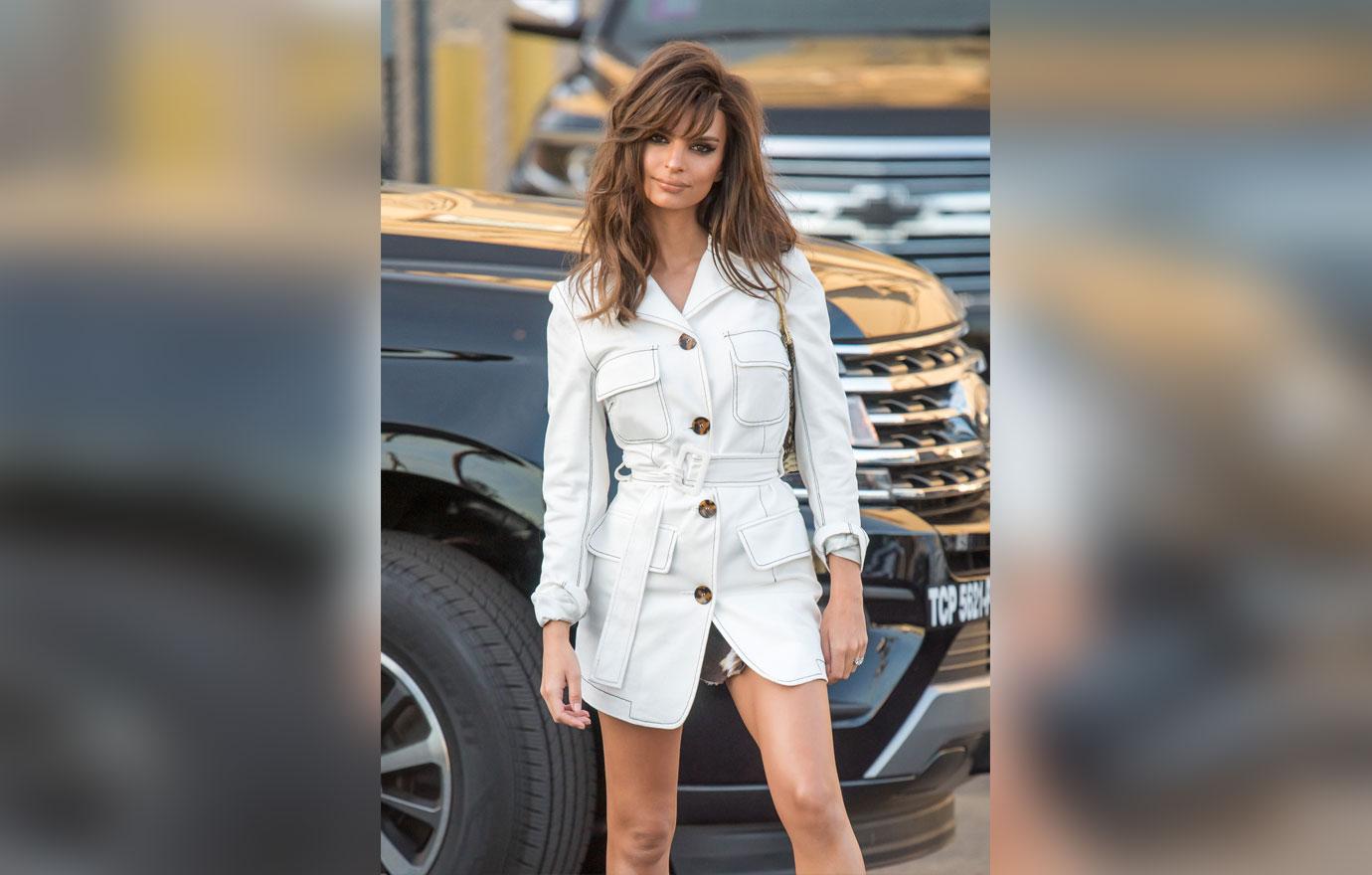 The jacket featured tortoise shell buttons and a white belt that was secured around the model's waist. She was careful not to give anything away regarding her costume.
Article continues below advertisement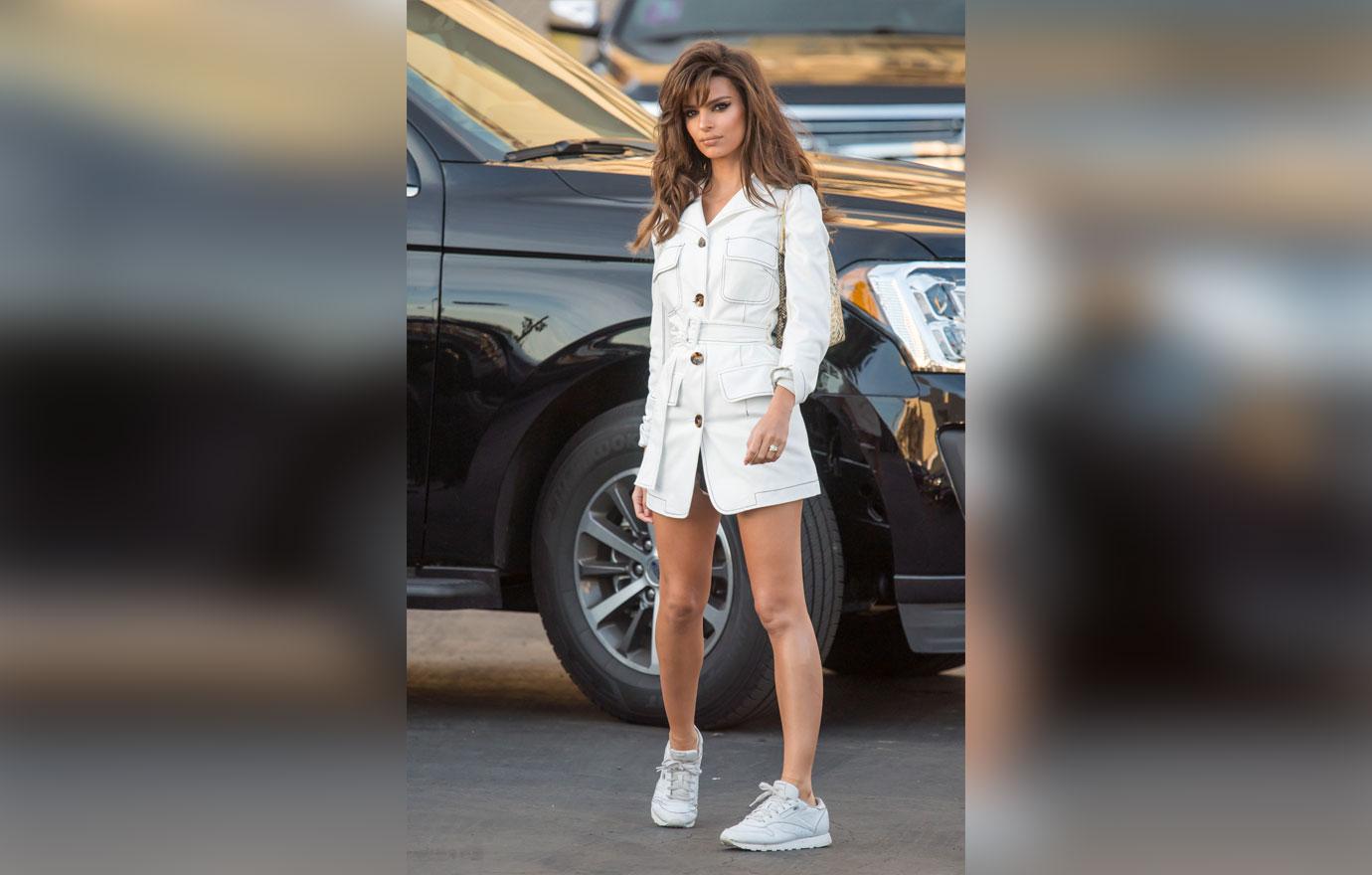 She accessorized with chunky white sneakers, an animal-skin handbag to go with her cavewoman ensemble, and she had her hair in a tousled but glamorous style.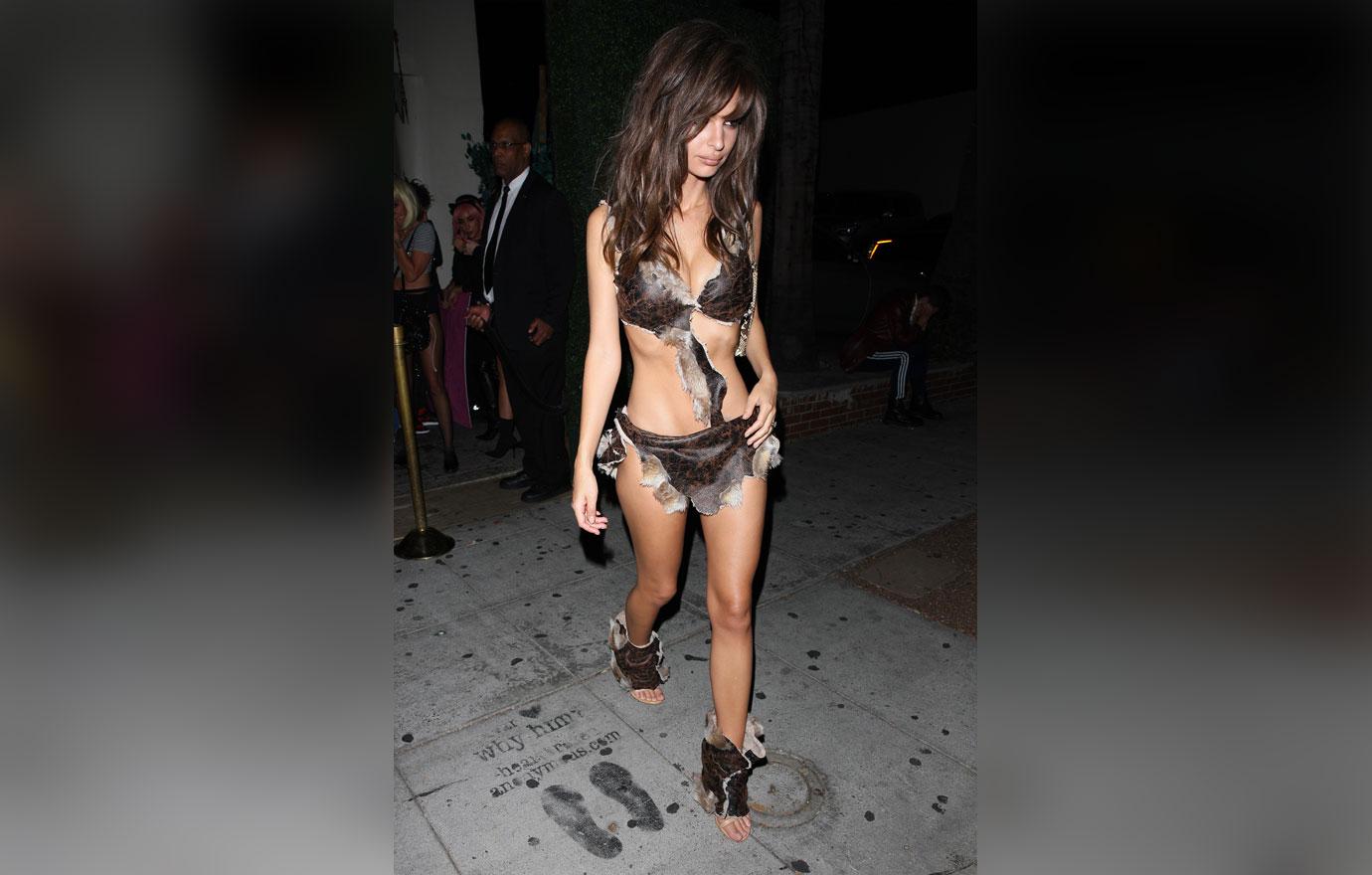 Later, Emily came out on stage in a fur bikini, which she was also photographed in later when she went to Travis Scott's Halloween Party. The look showed off her hard-earned abs and really didn't leave much else to the imagination.
Article continues below advertisement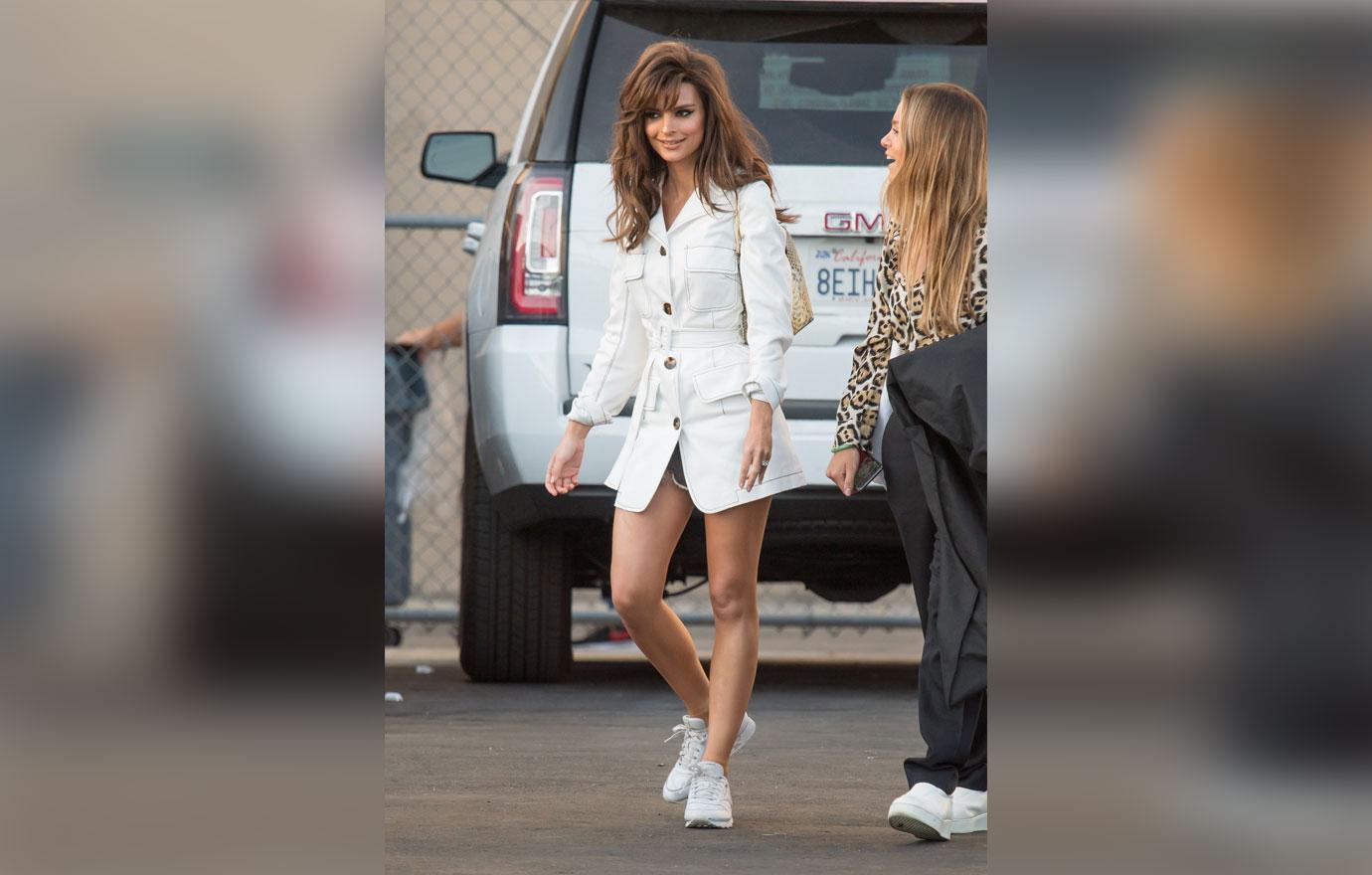 While Emily had a small role in I Feel Pretty, starring Amy Schumer, it's now her turn to co-star in a film! When Jimmy asked the model-turned-actress what her new thriller film, Welcome Home, was about, she said, "It's kind of appropriate for Halloween. It's about a couple who is trying to fix their relationship. They go away to Italy to this Airbnb and sorta things start to fall apart."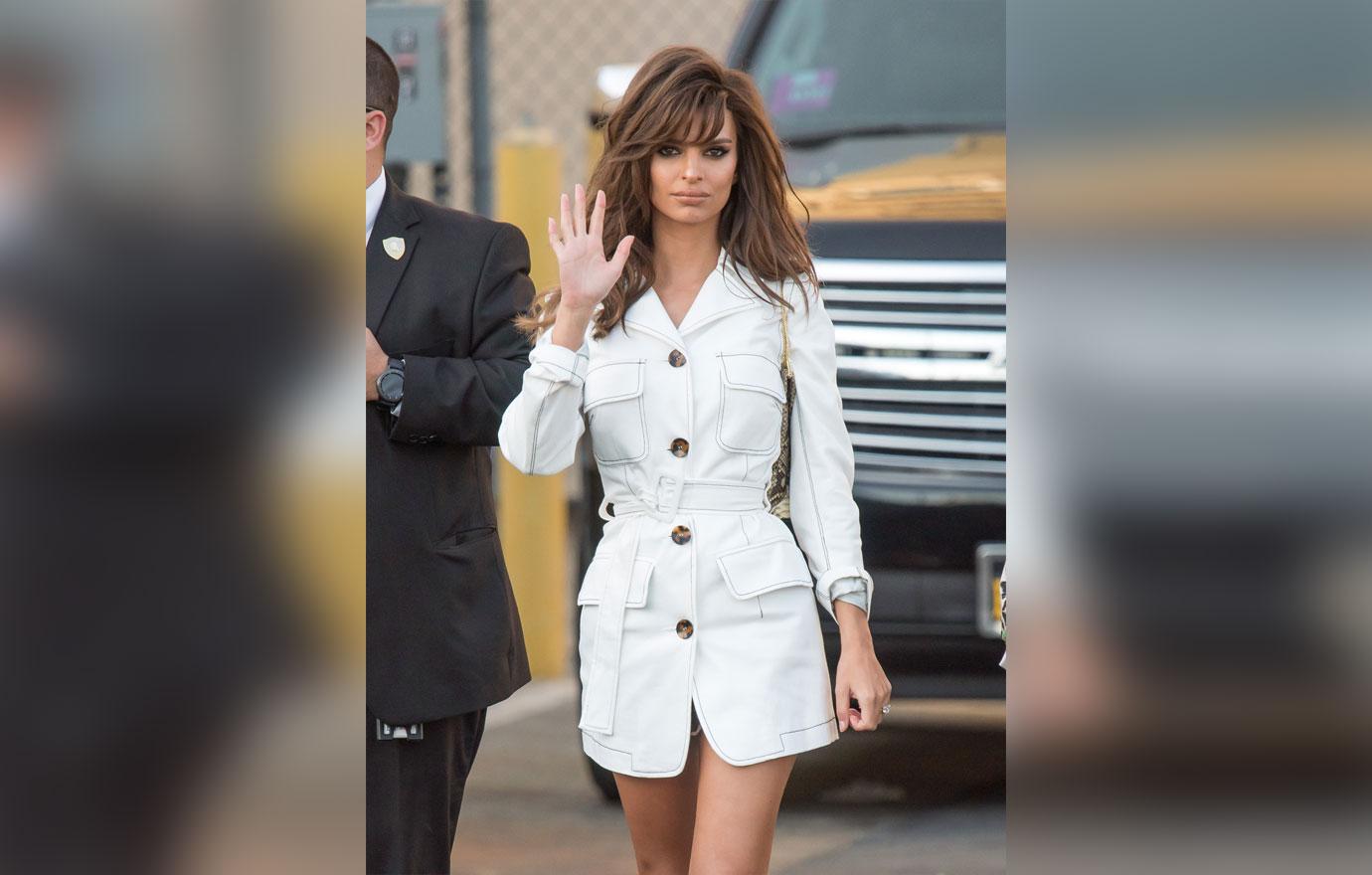 What do you think of Emily's look? Let us know in the comments!