PHOTOS
Emma Stone and Andrew Garfield Use The Paparazzi to Promote Charitable Organizations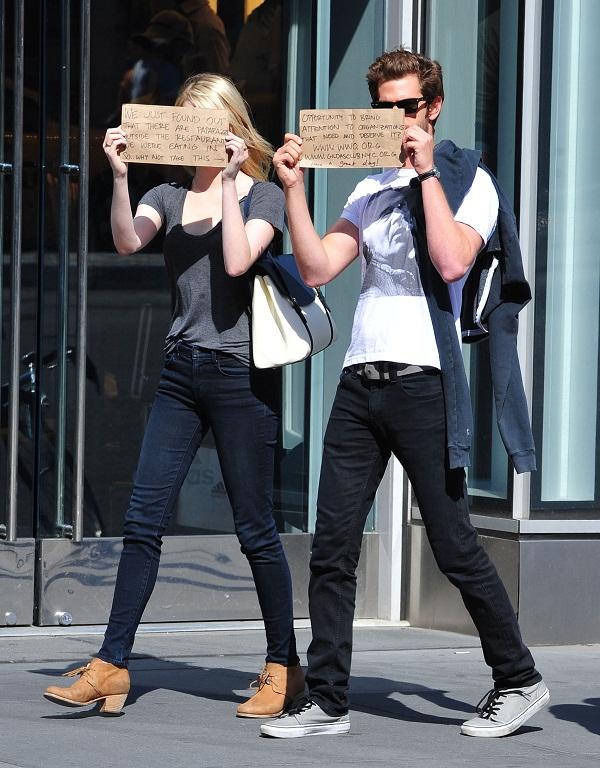 Well, this is a new way for celebs to use their fame for good! Upon hearing that the paparazzi had found out where they were and were waiting outside, adorable celeb couple Emma Stone and Andrew Garfield decided to use the photogs to promote Gilda's Club NYC, an organization that offers a community of free support for those afflicted by cancer, as well as their families and friends, and the Worldwide Orphans Foundation, which provides orphaned children around the world with health, education, developmental and psycho-social services.
Article continues below advertisement
Doesn't that just make you love these two even more? Emma's mother is a breast cancer survivor, and she recently posed with her mom in a Revlon campaign that promotes breast cancer awareness.
Article continues below advertisement
1. Emma Stone and Andrew Garfield Sept. 15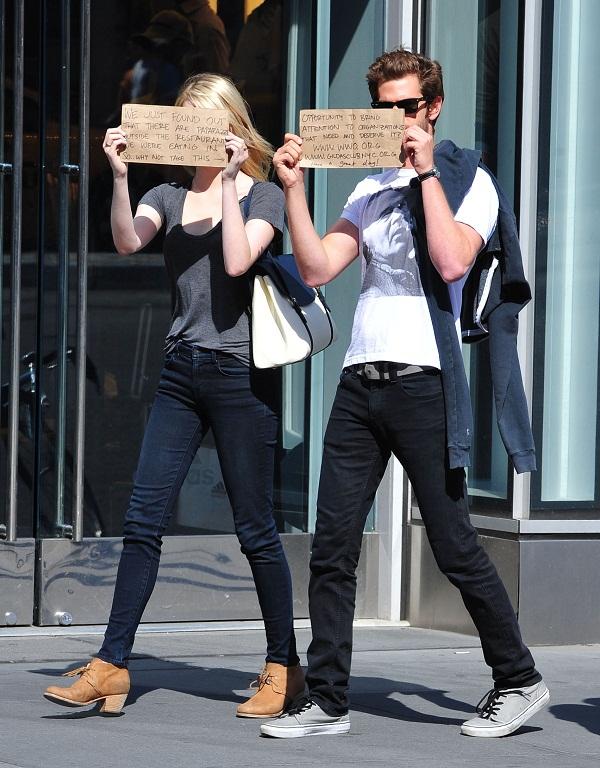 Emma Stone and Andrew Garfield in NYC on Sept. 15
Article continues below advertisement
2. Emma Stone and Andrew Garfield Sept. 15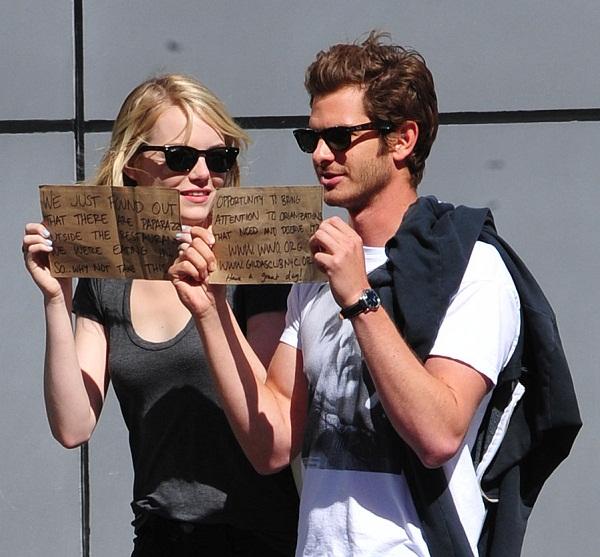 Emma Stone and Andrew Garfield in NYC on Sept. 15
Article continues below advertisement
3. Emma Stone and Andrew Garfield Sept. 15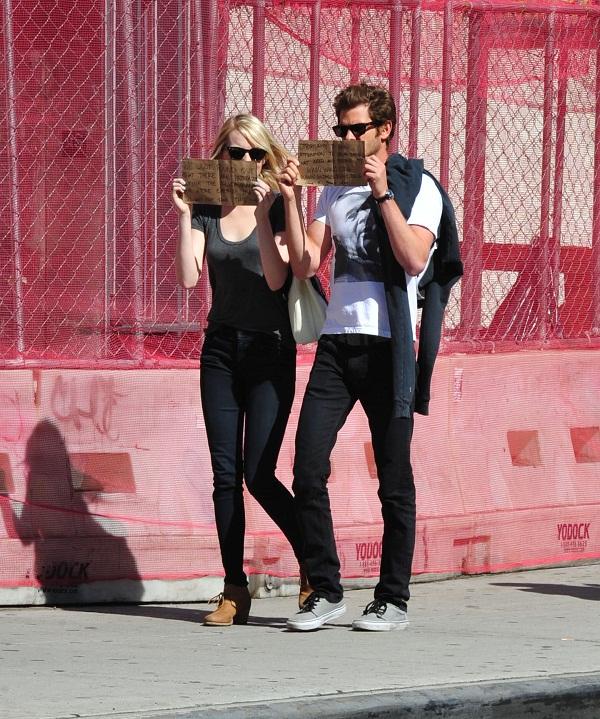 Emma Stone and Andrew Garfield in NYC on Sept. 15
Article continues below advertisement
4. Emma Stone and Andrew Garfield Sept. 15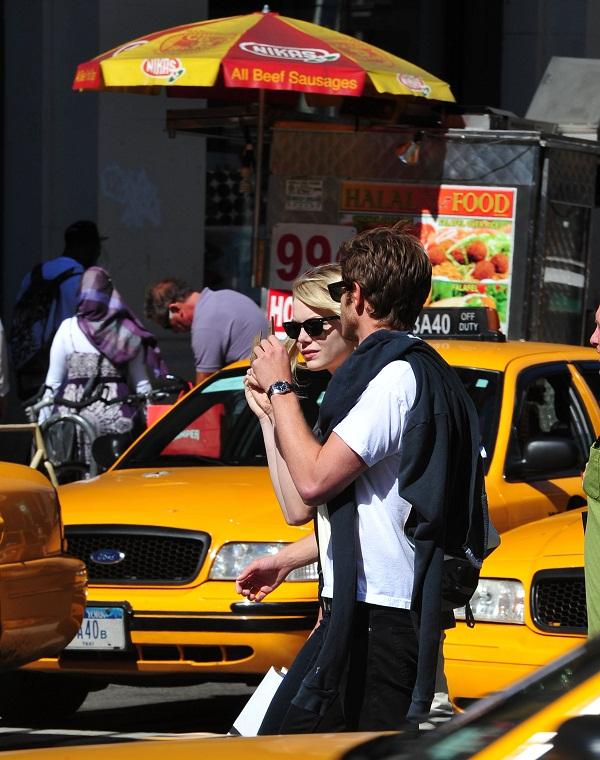 Emma Stone and Andrew Garfield in NYC on Sept. 15
Article continues below advertisement
5. Emma Stone and Andrew Garfield Sept. 15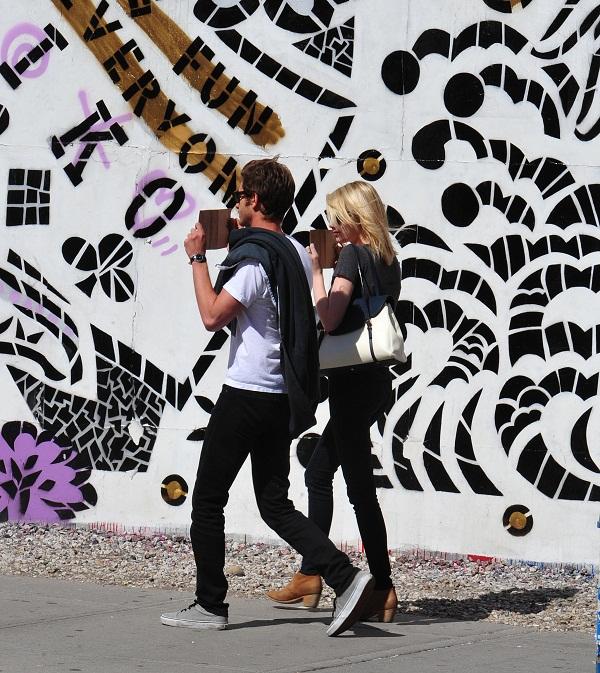 Emma Stone and Andrew Garfield in NYC on Sept. 15