PHOTOS
Sorry, Kimye, But Emma Stone And Andrew Garfield Just Won The Internet With This Photo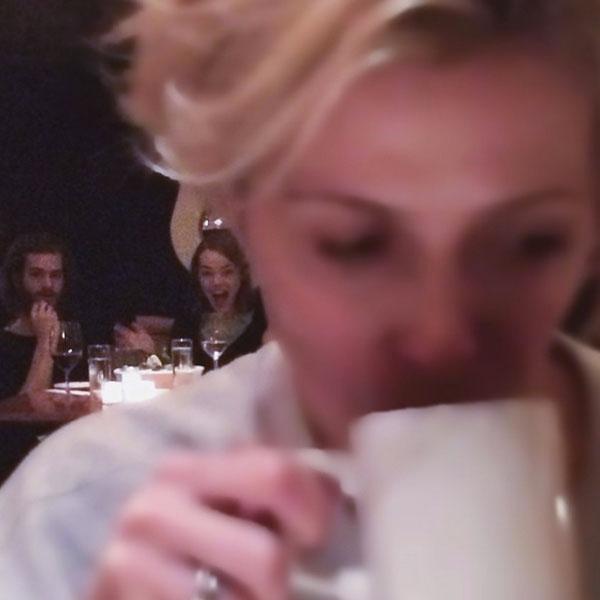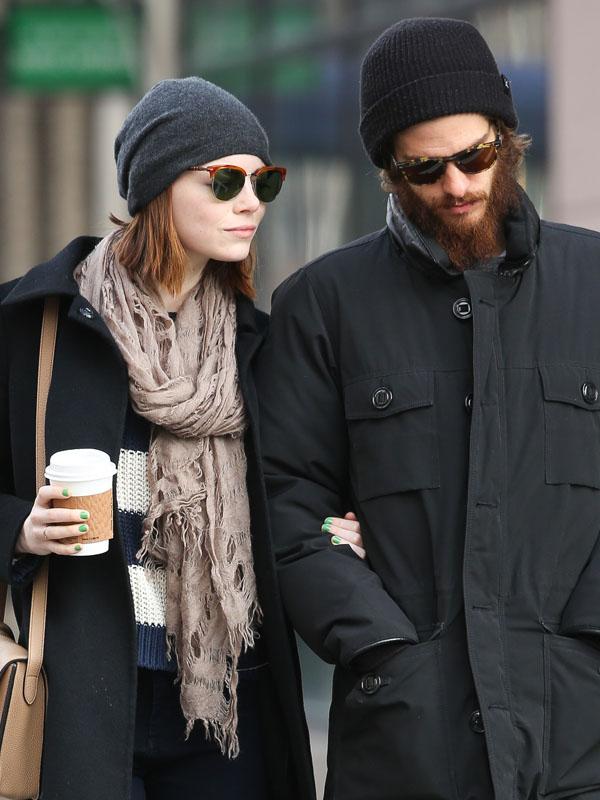 Article continues below advertisement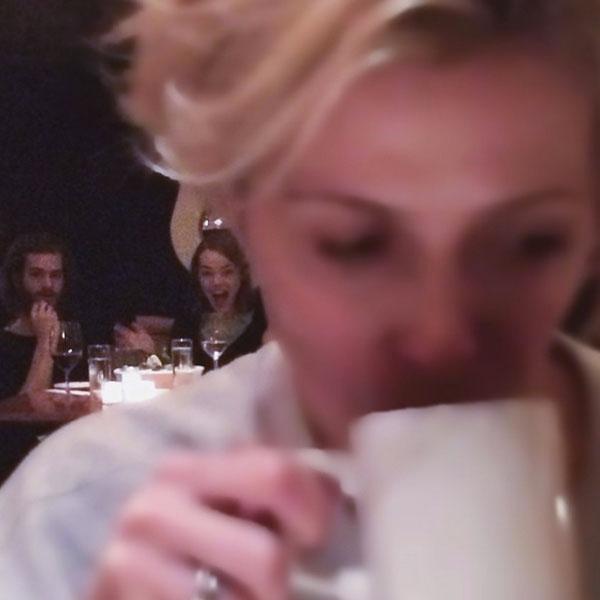 A few days ago, a New Yorker who goes by the Instagram handle of @alexgb21 posted a photo of her friend at a restaurant in New York. Clearly she was trying to subtly take a pic of the famous couple who were seated behind her, but they caught on and posed for what is now dubbed by some as the "best celebrity photobomb ever."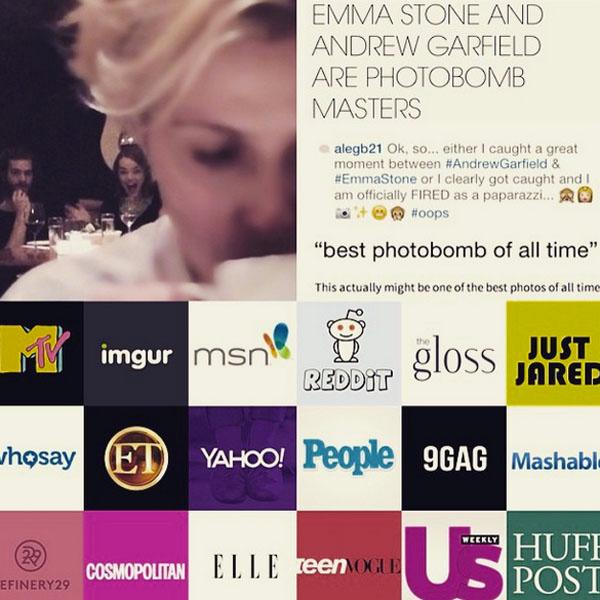 The photo quickly picked up steam and went hardcore viral across various news sites, to the surprise of the girl who posted it. "Wow! What a crazy day… Who would've thought that my #EmmaStone & #AndrewGarfield photo +@tstaykova's face would #BreakTheInternet & go#viral! Take that @kimkardashian! #ThankYouInternet," the fan wrote.
Article continues below advertisement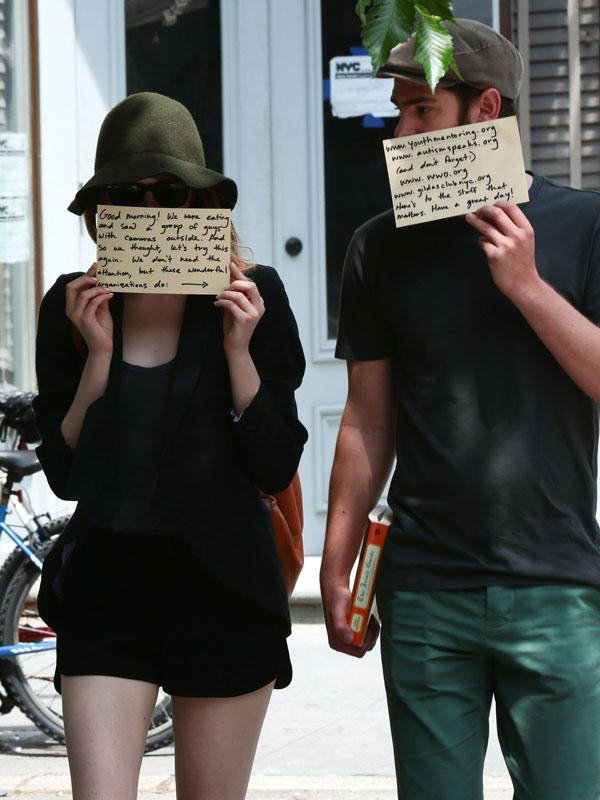 It's just especially funny that it was Emma and Andrew who were in the pic, since these two are probably Hollywood's most private couple. They rarely ever talk about each other in interviews, and over the summer, they even played a joke on the photogs where they held up signs and asked people to pay attention to a few select organizations rather than them!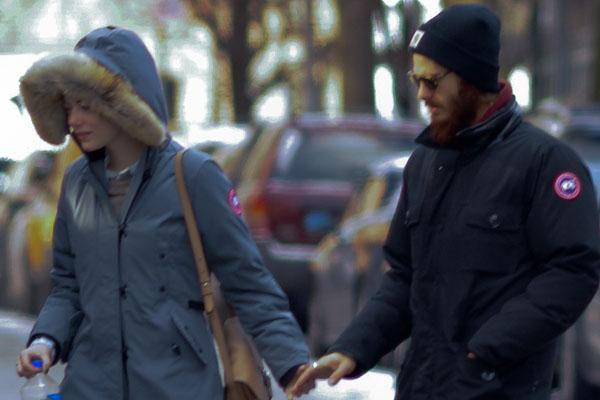 Emma and Andrew, not surprisingly, haven't commented on the viral photo (this is why at least one of them needs to get on Twitter!), but we'd expect nothing less. You do you, guys. You do you.
What do you think of the hilarious photo? Do you think it's the best celebrity photobomb ever? Tweet us @OKMagazine.