PHOTOS
Eva Mendes Makes Rare Appearance With Oldest Daughter Esmeralda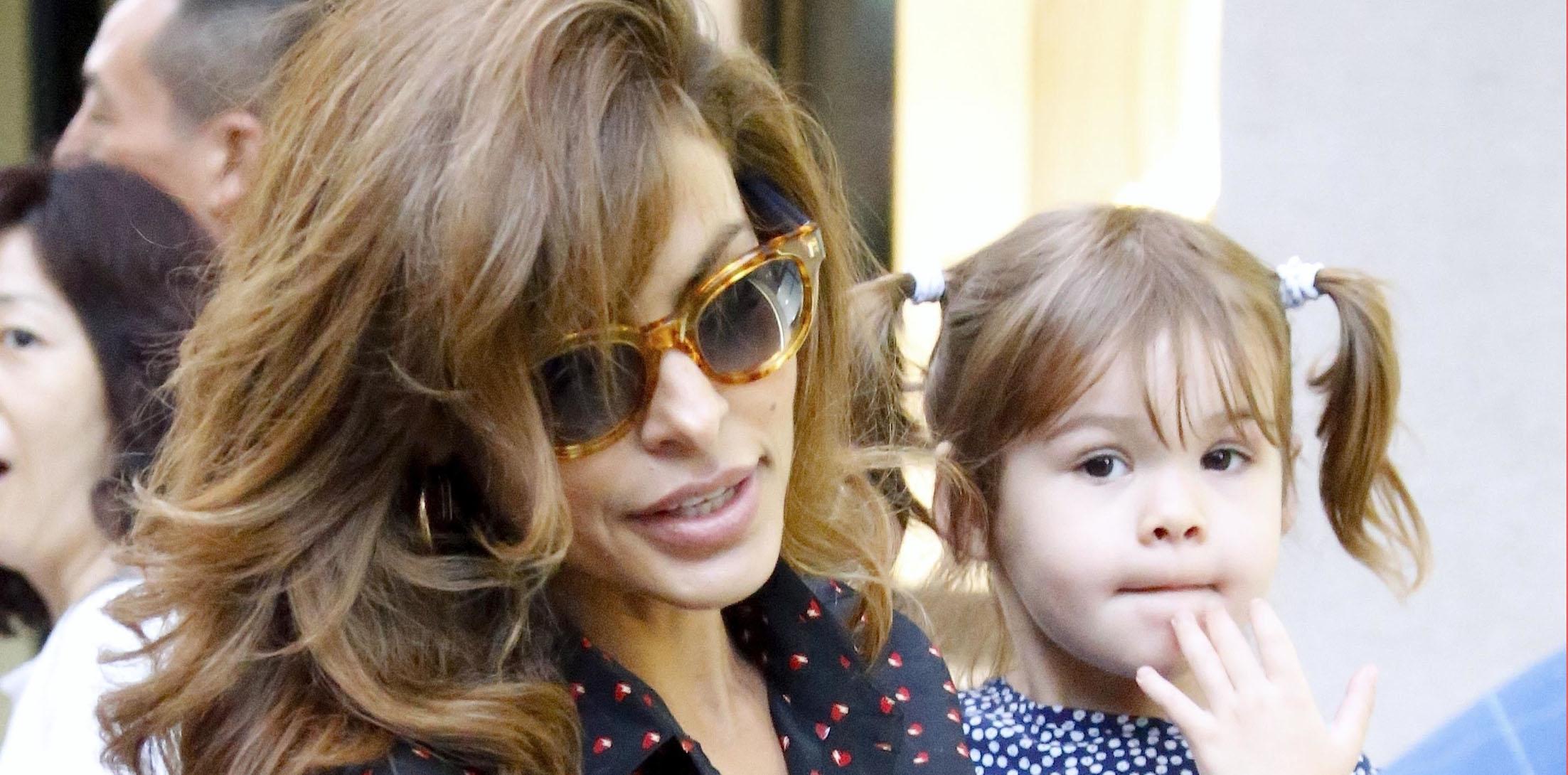 There she is! Not only is it quite rare to see Eva Mendes out, but it is even more rare to see her out with her two daughters. While Amada wasn't around, the actress drew stares as she carried her other cutie, oldest daughter Esmeralda, around New York City.
Article continues below advertisement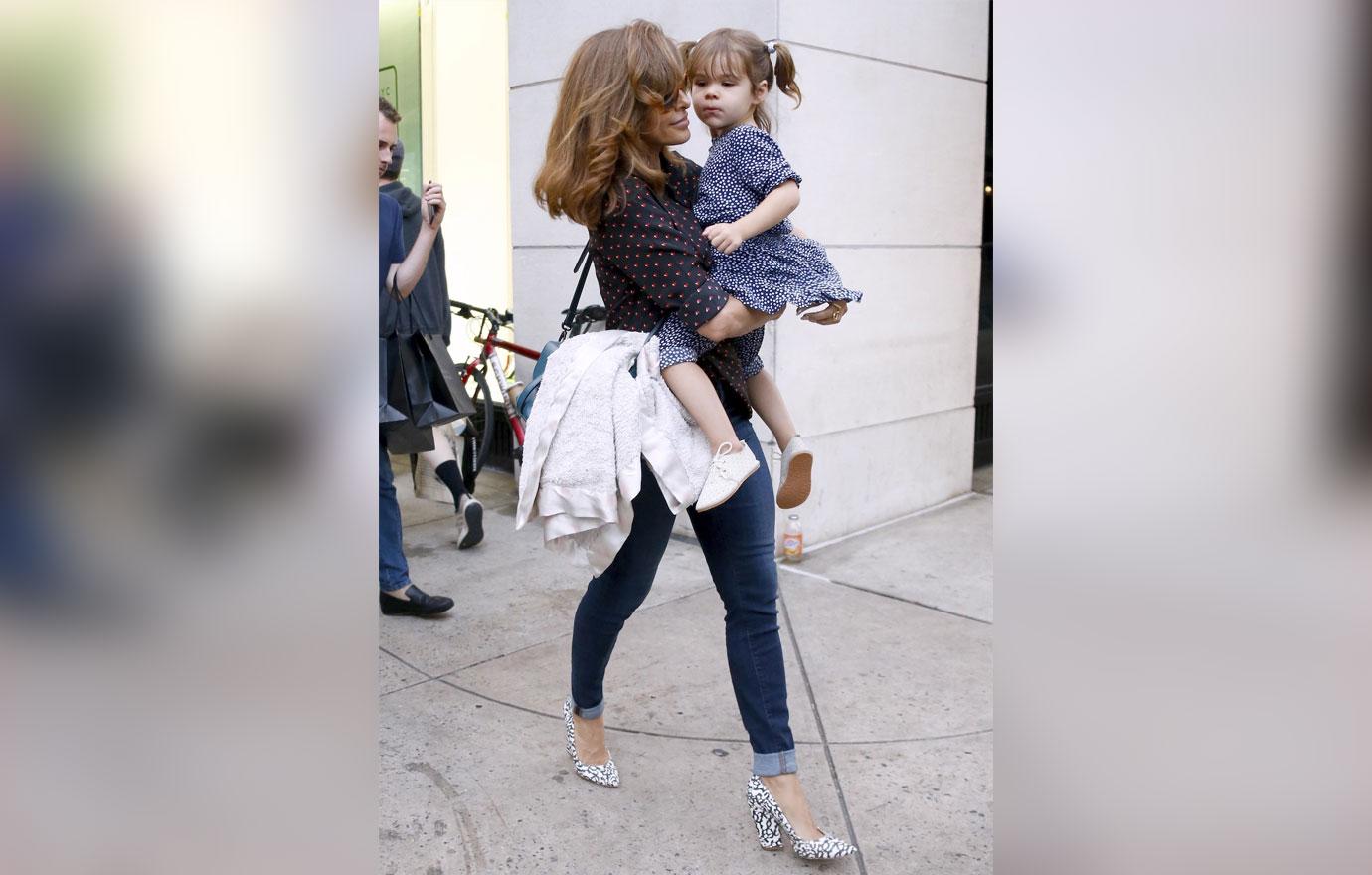 No matter where she goes, Eva, 43, rarely forgets her oversized sunglasses, and looked fashionable with her brown tousled hair, a blue and red polka dot button-up shirt, and jeans. There's a reason New York & Company gave her her own collection.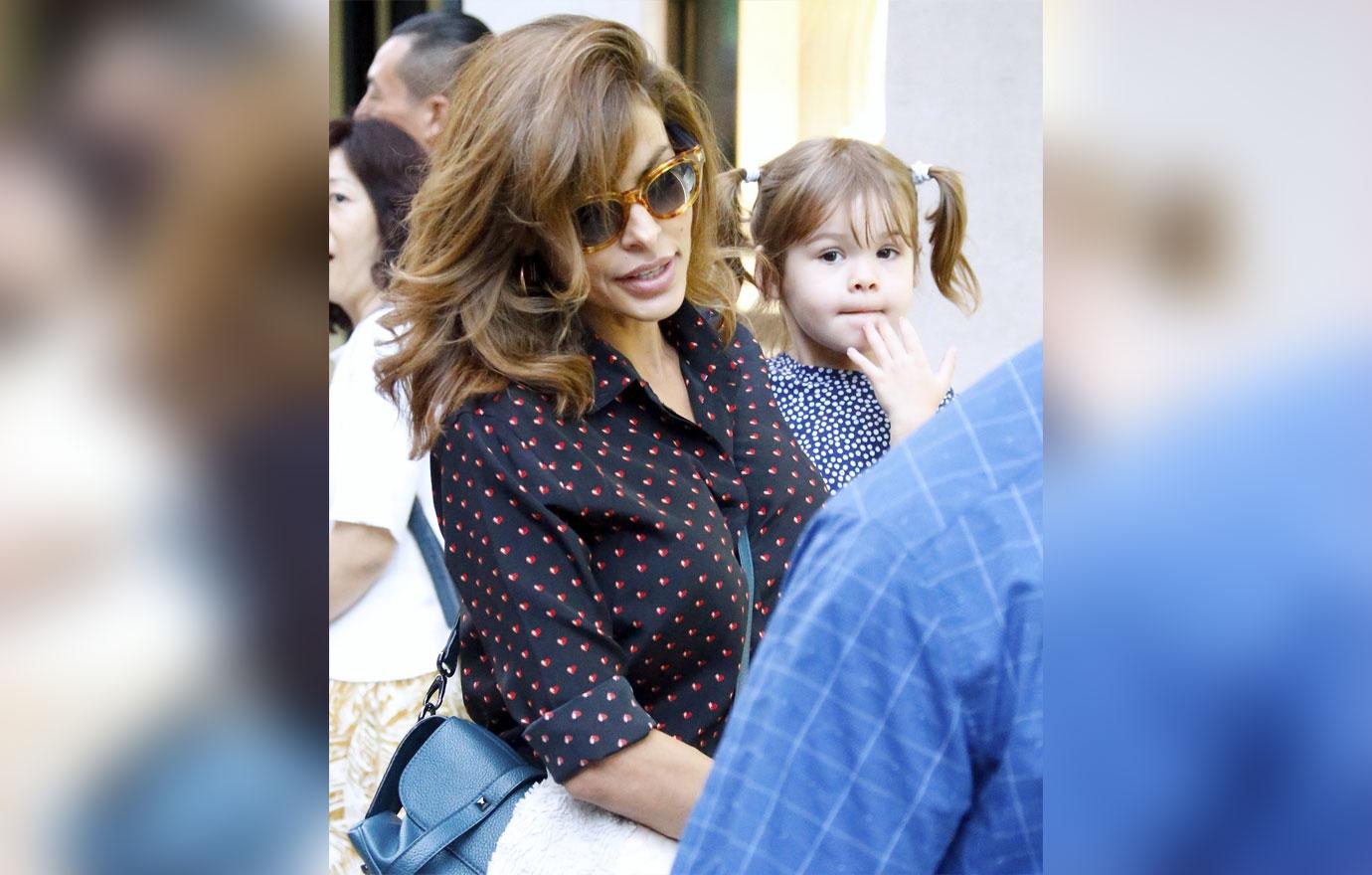 But Esmeralda stole the show with those two cute pigtails in her hair!
Article continues below advertisement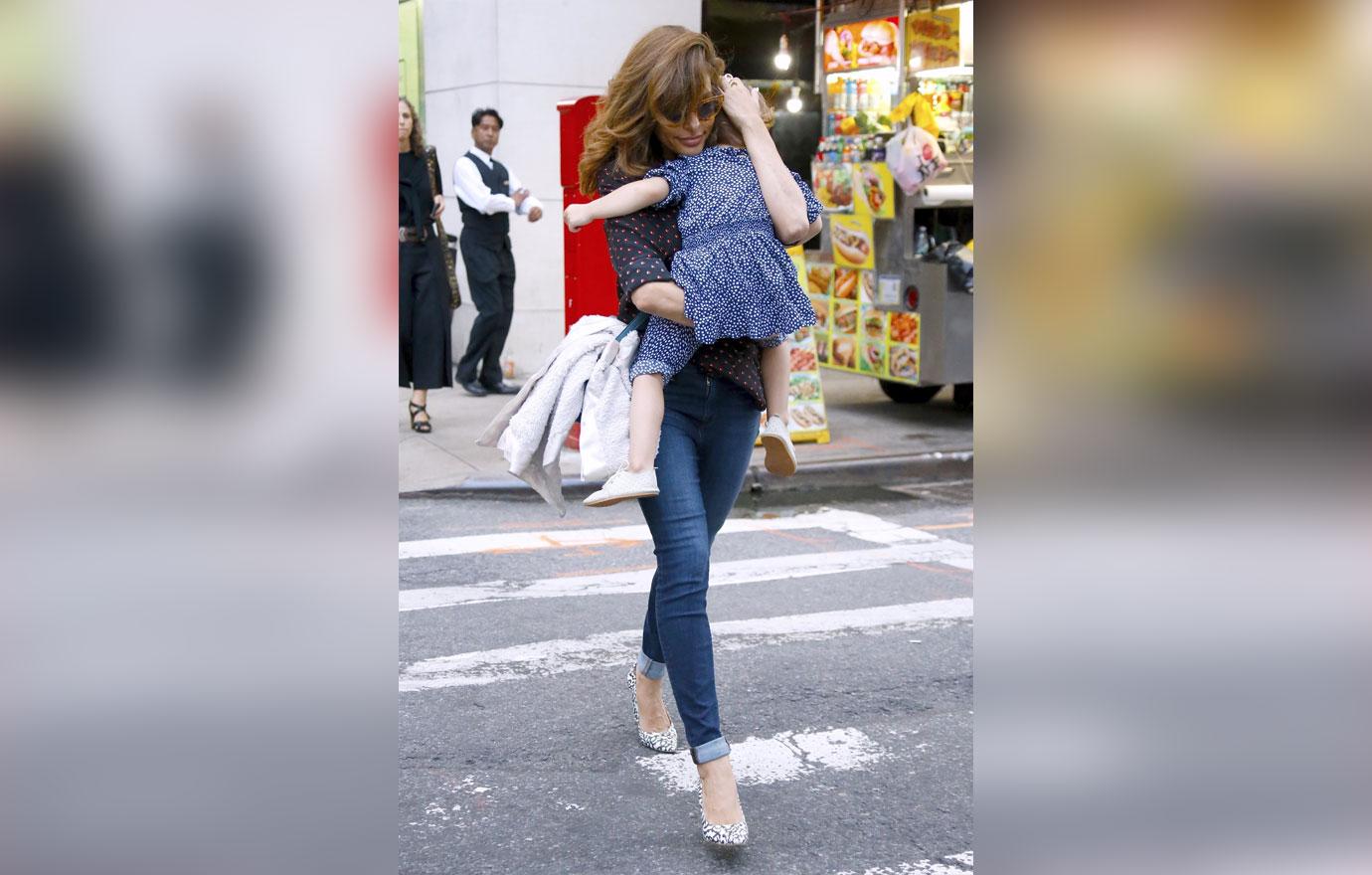 Esmeralda is her oldest daughter with longterm partner Ryan Gosling, and they had Amada last year. Though she rarely speaks about her private life, Eva told Latina magazine that when it comes to her kids, her priority is "surviving those nights and trying to enjoy this time as much as possible with them, and start the bond between Esmeralda and Amada. It's a really, really special time. I'm loving it."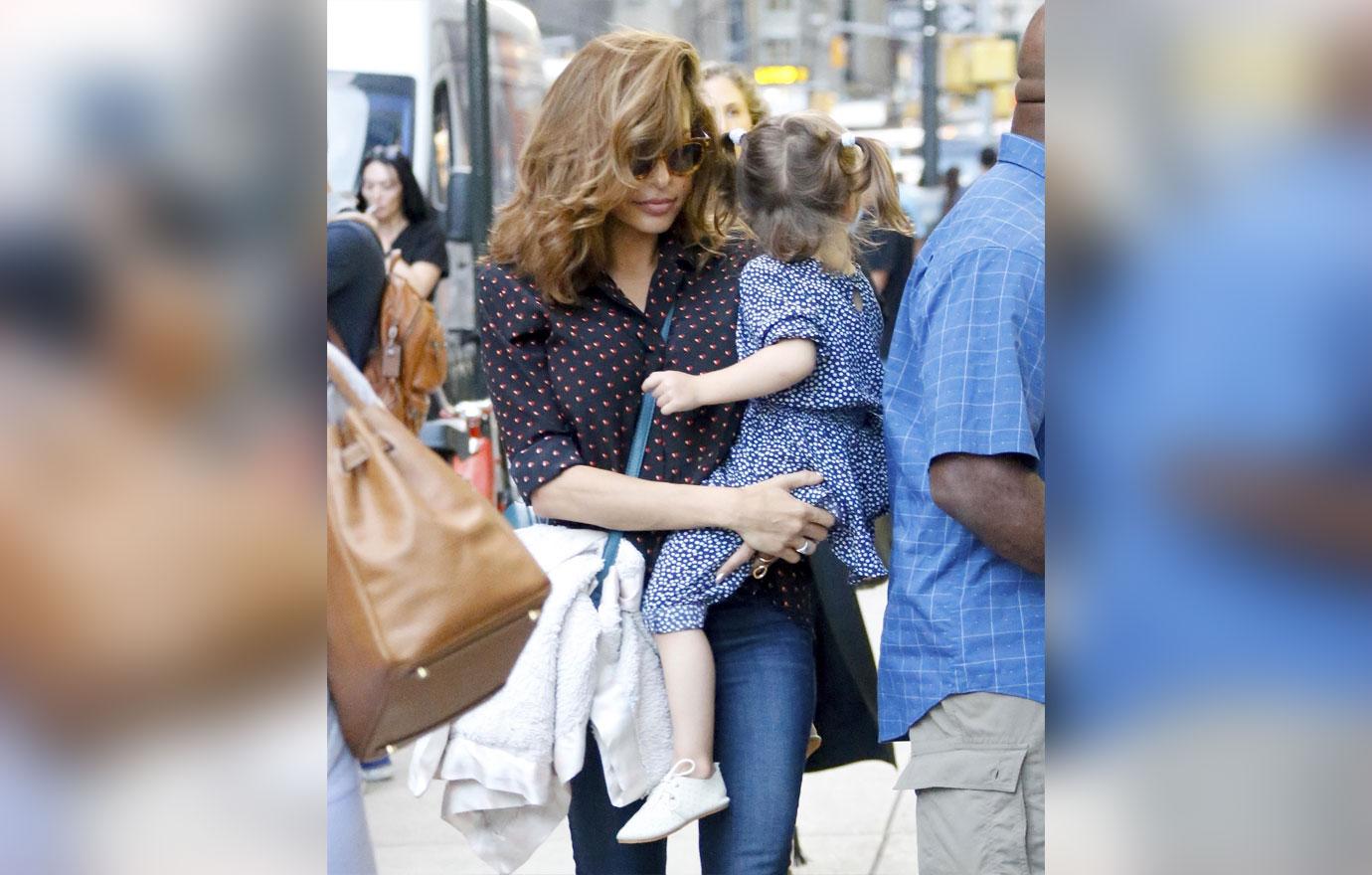 One reason why Eva is so keen on being around her children as much as possible, and even took a break from Hollywood, is because she suffered a tragic loss the week she gave birth to Amada. Her brother passed away from cancer at the age of 53. She said about the ordeal, "We had a funeral service for him and that same week I had the baby. So it was really, really intense and obviously beyond heart-breaking, but also kind of beautiful."
Article continues below advertisement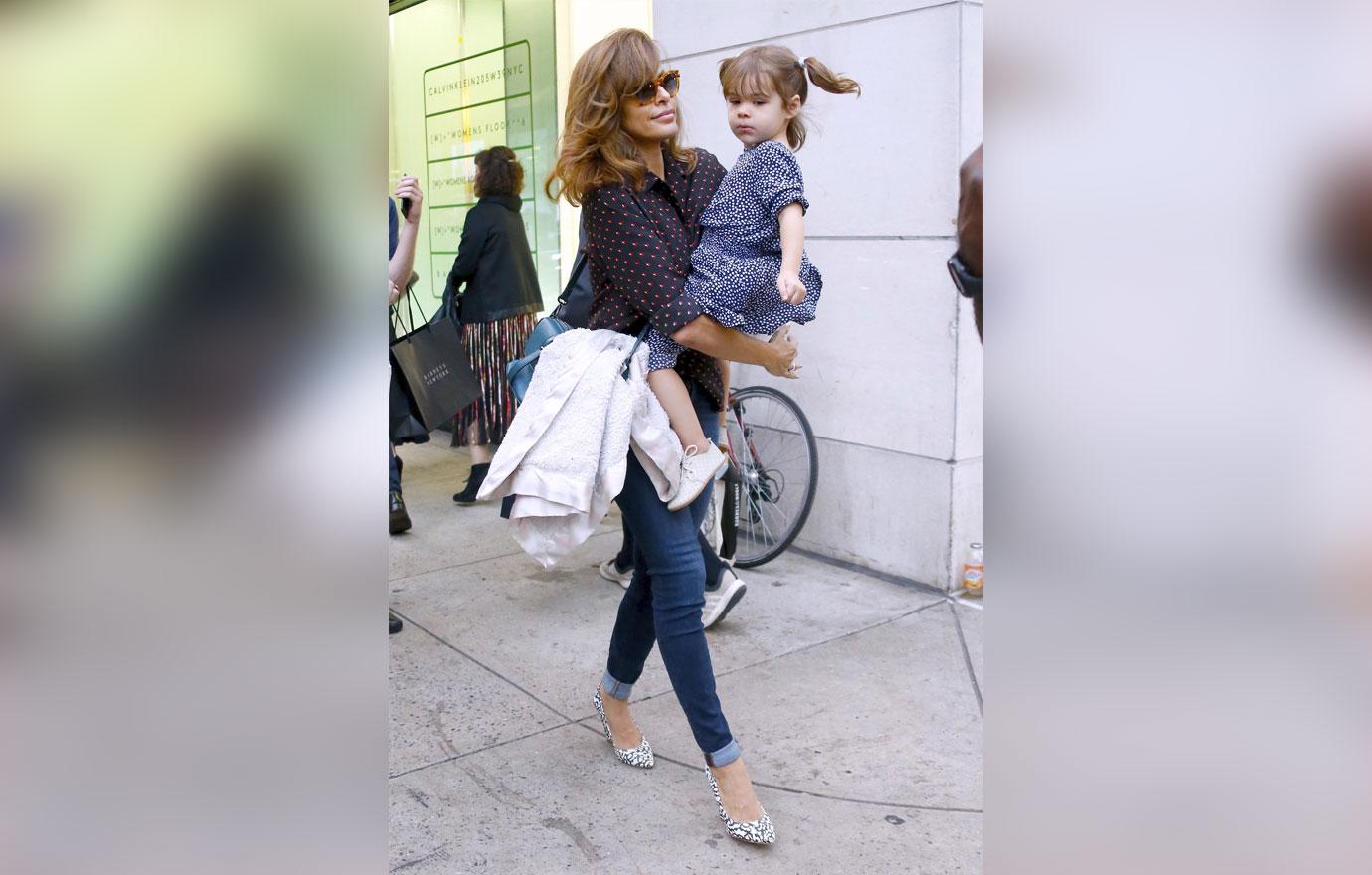 Fortunately, she and her family were able to move past the sadness, and count on Ryan to thank his partner for her strength in the most beautiful way. When he nabbed the Golden Globe award for Best Actor in a musical or comedy for his role in La La Land, he told the audience, "You don't get to be up here without standing on the shoulders of a mountain."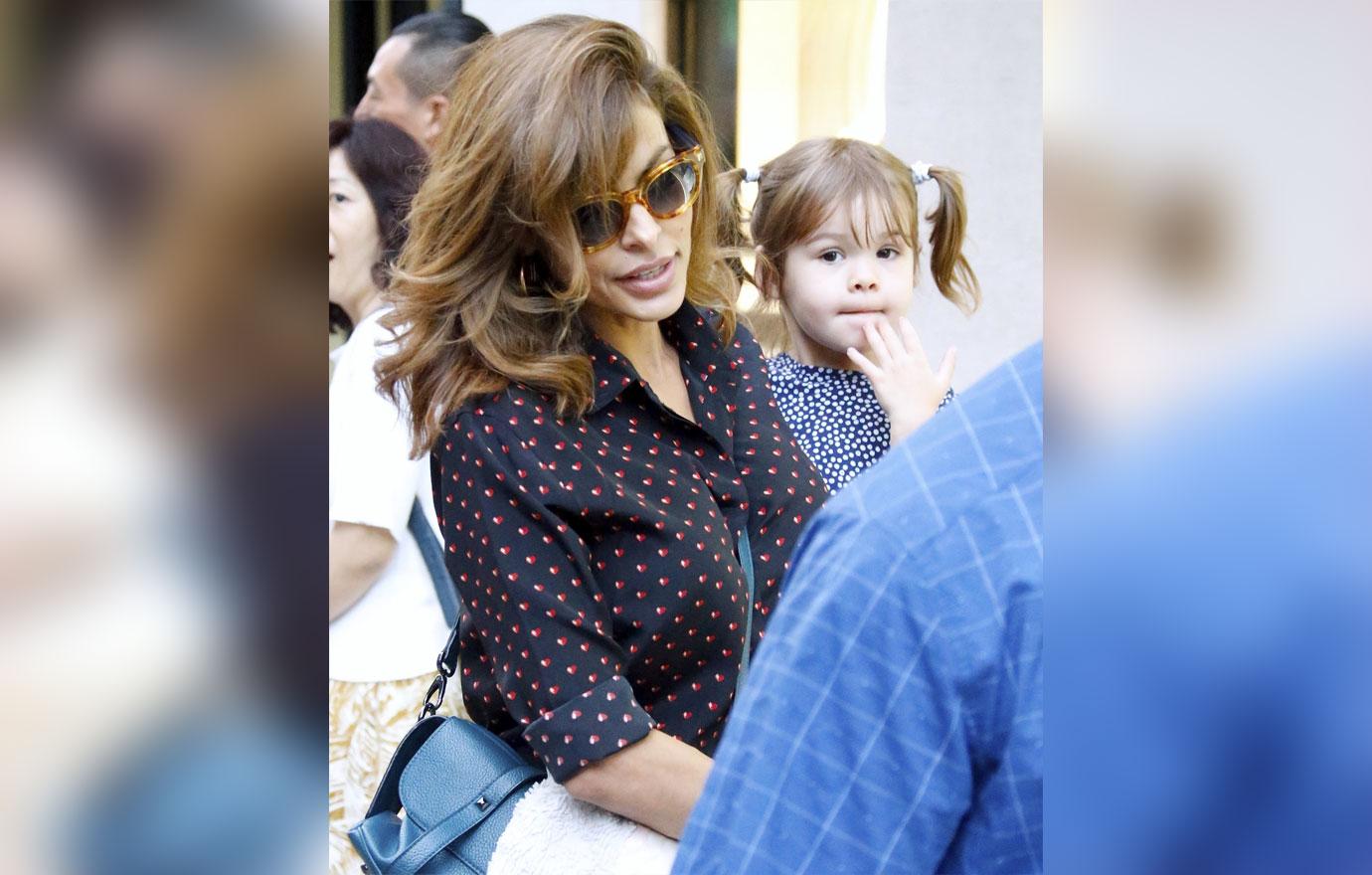 He continued, "While I was singing and dancing and playing piano, my lady was raising our daughter, pregnant with our second and trying to help her brother with his battle with cancer." He added, "If she hadn't taken all that on so I could have this experience someone else would be up here. Sweetheart, thank you." #RelationshipGoals. What are your thoughts on little Esmeralda? Let us know in the comments section.