PHOTOS
Here's Everything You Need To Know About Eminem's Feud With Machine Gun Kelly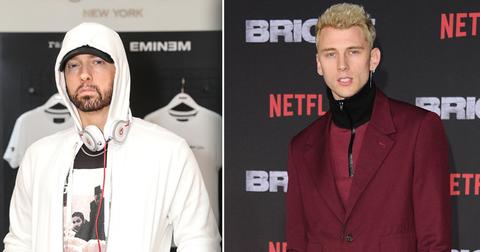 Sep. 13 2018, Published 6:57 p.m. ET
View all comments
Just as Drake and Meek Mill officially squashed their beef, another rap feud has reared its ugly head. This time the animosity is between Eminem and Machine Gun Kelly. Keep reading to find out exactly what sparked the hard feelings.
Article continues below advertisement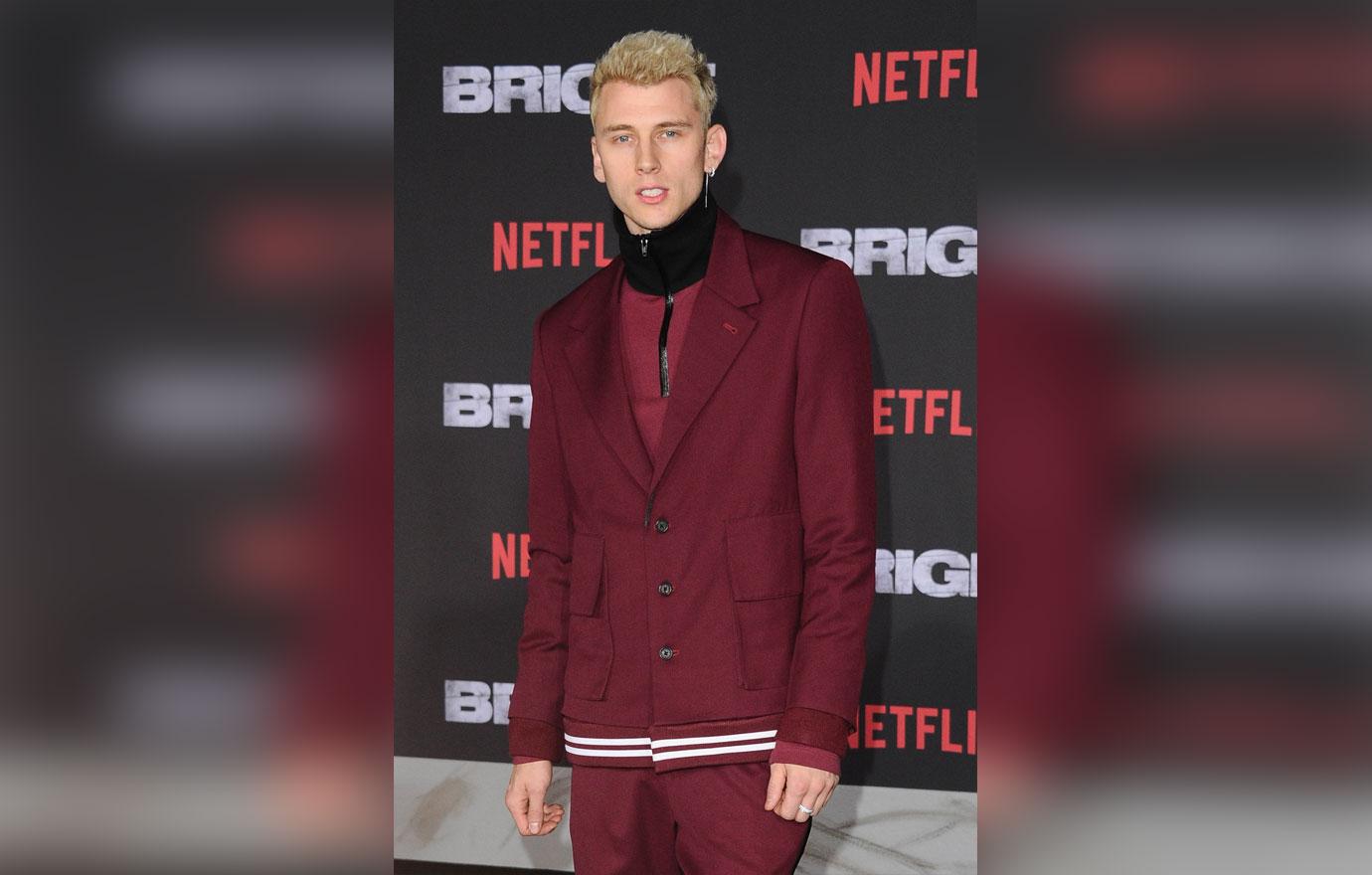 Apparently it goes all the way back to 2012 when MGK reportedly tweeted about Em's daughter, Hailie. "Ok so I just saw a picture of Eminem's daughter… and I have to say, she is hot as f—, in the most respectful way possible cuz Em is king," he reportedly wrote.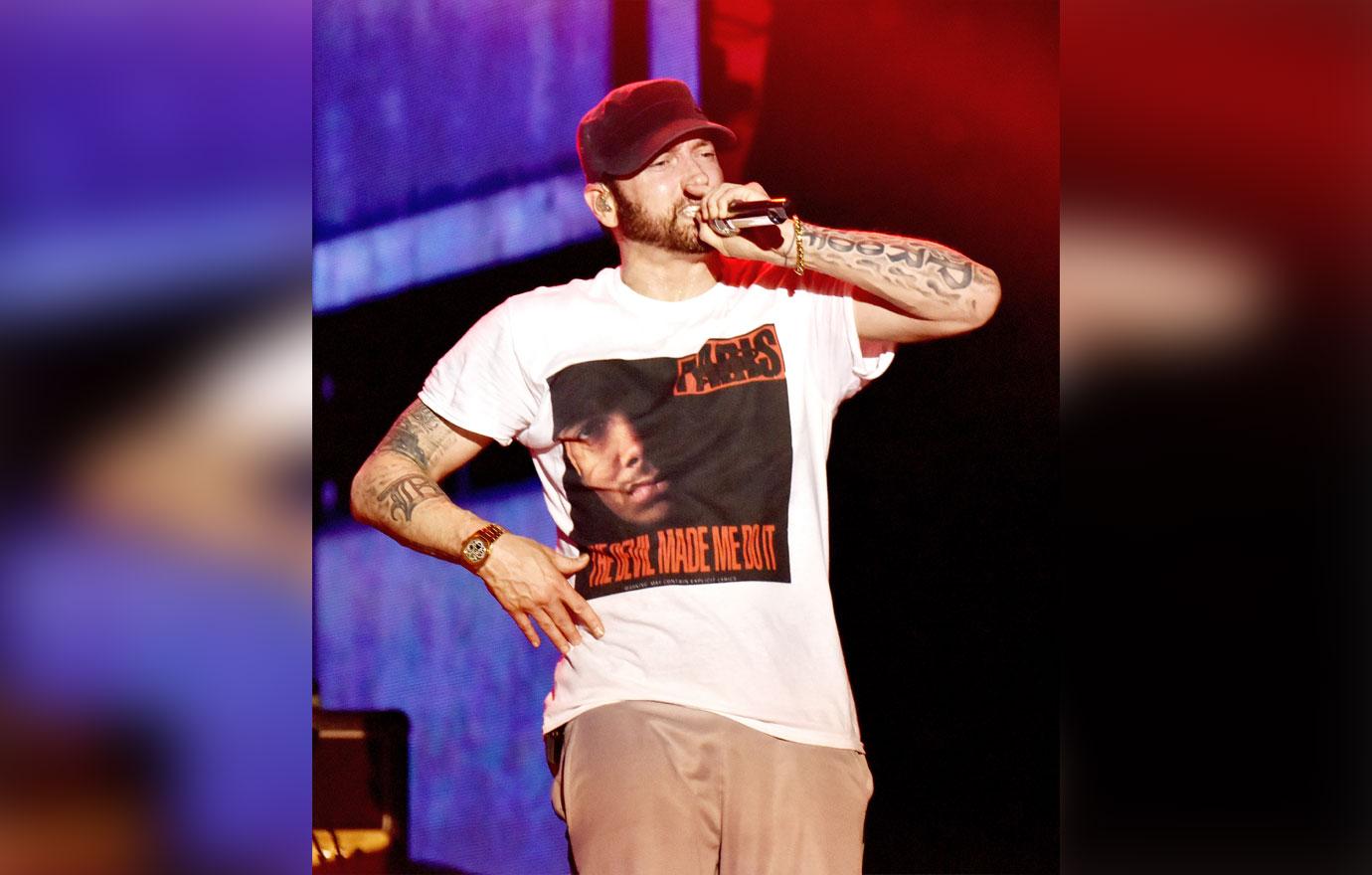 It took Eminem almost six years to get the memo but when he did, he was decidedly NOT amused. On his surprise album Kamikaze, he unleashed his true feelings on the song "Not Alike."
Article continues below advertisement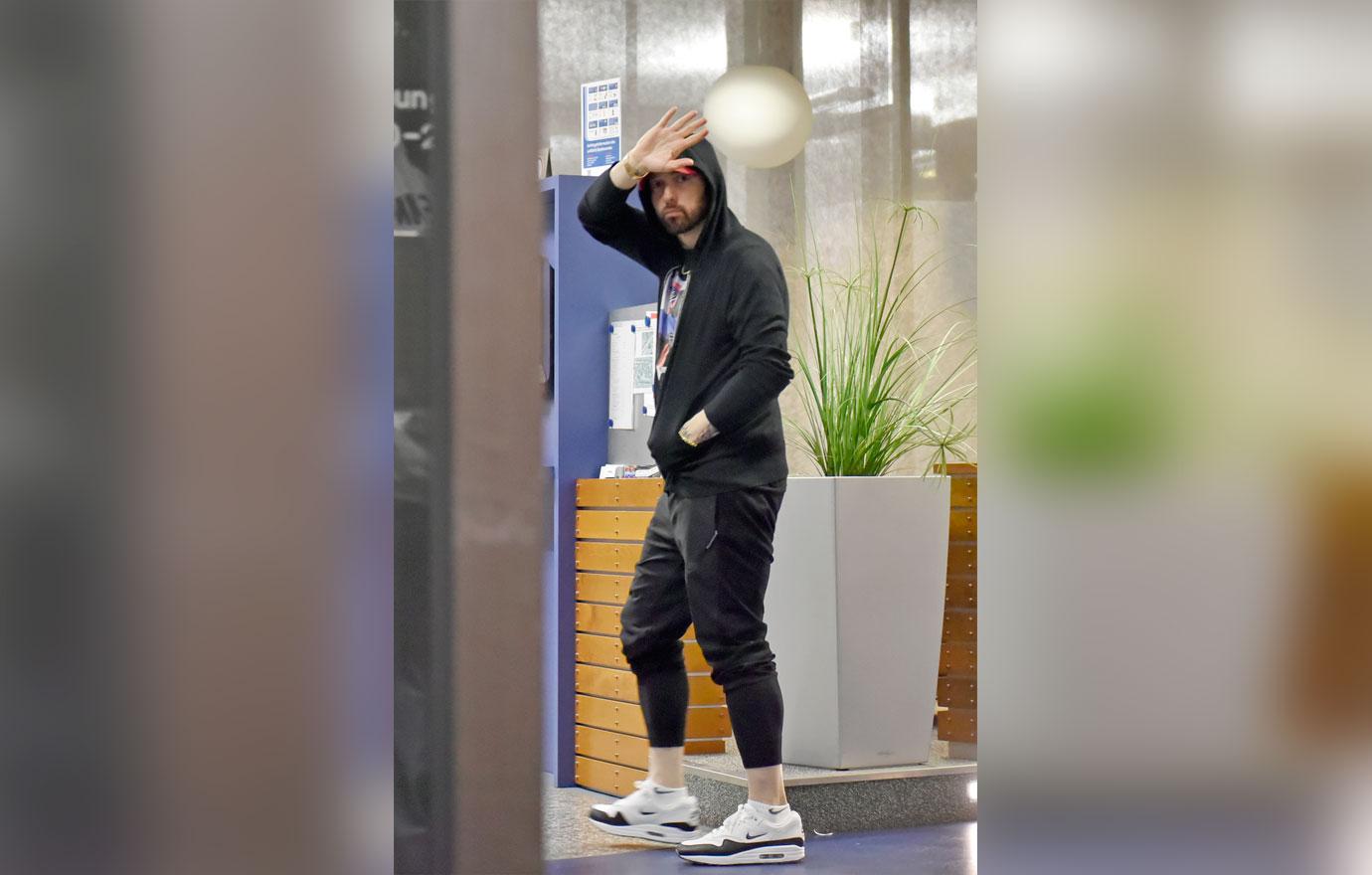 The Detroit-native rapped, "I'm talkin' to you, but you already know who the f— you are, Kelly/I don't use sublims and sure as f— don't sneak-diss/But keep commenting on my daughter Hailie."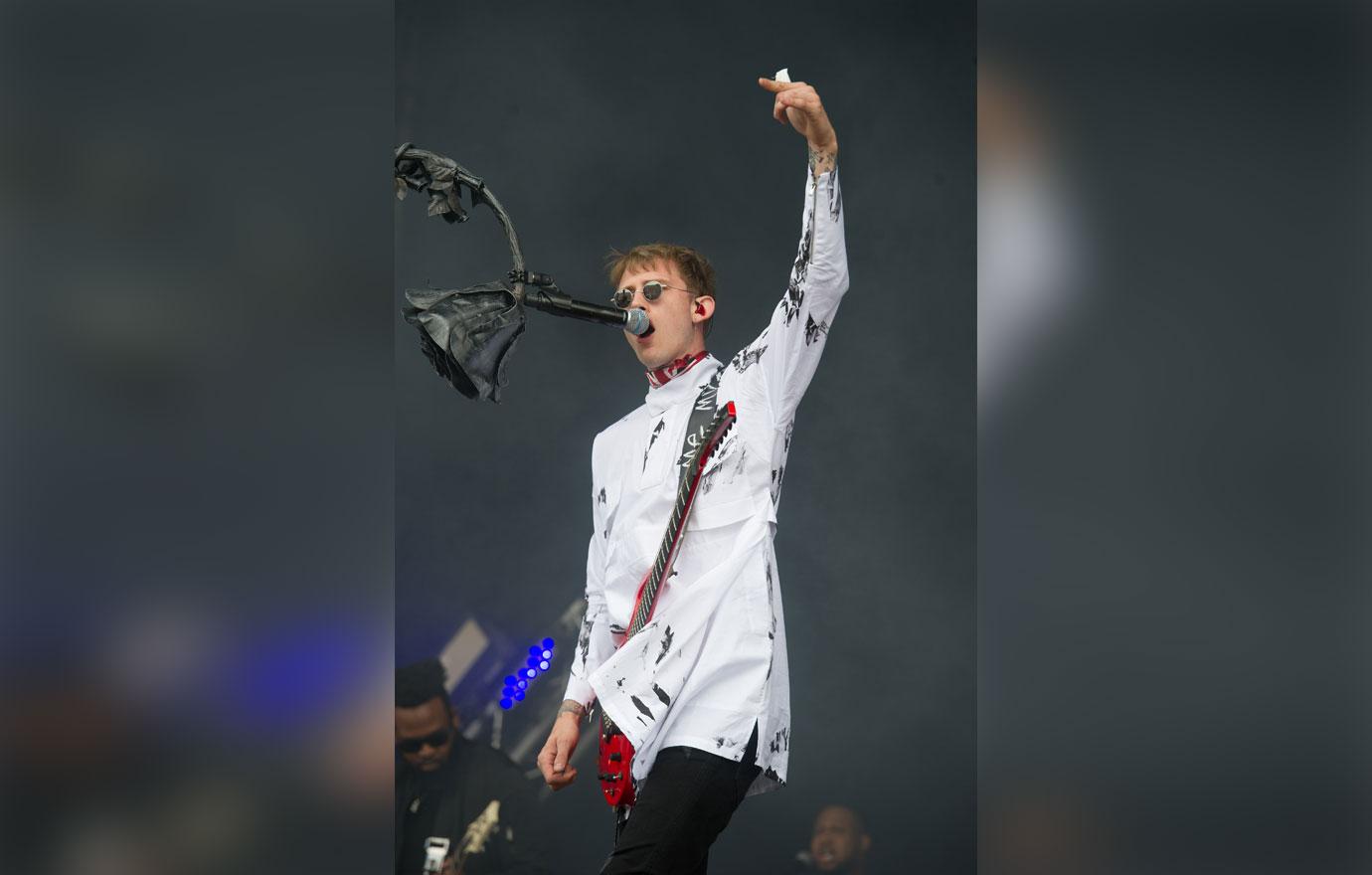 Machine Gun Kelly, recorded a diss track of his own, "Rap Devil," just days later. The title of his song itself is a reference to 2013's widely lauded Eminem track "Rap God."
Article continues below advertisement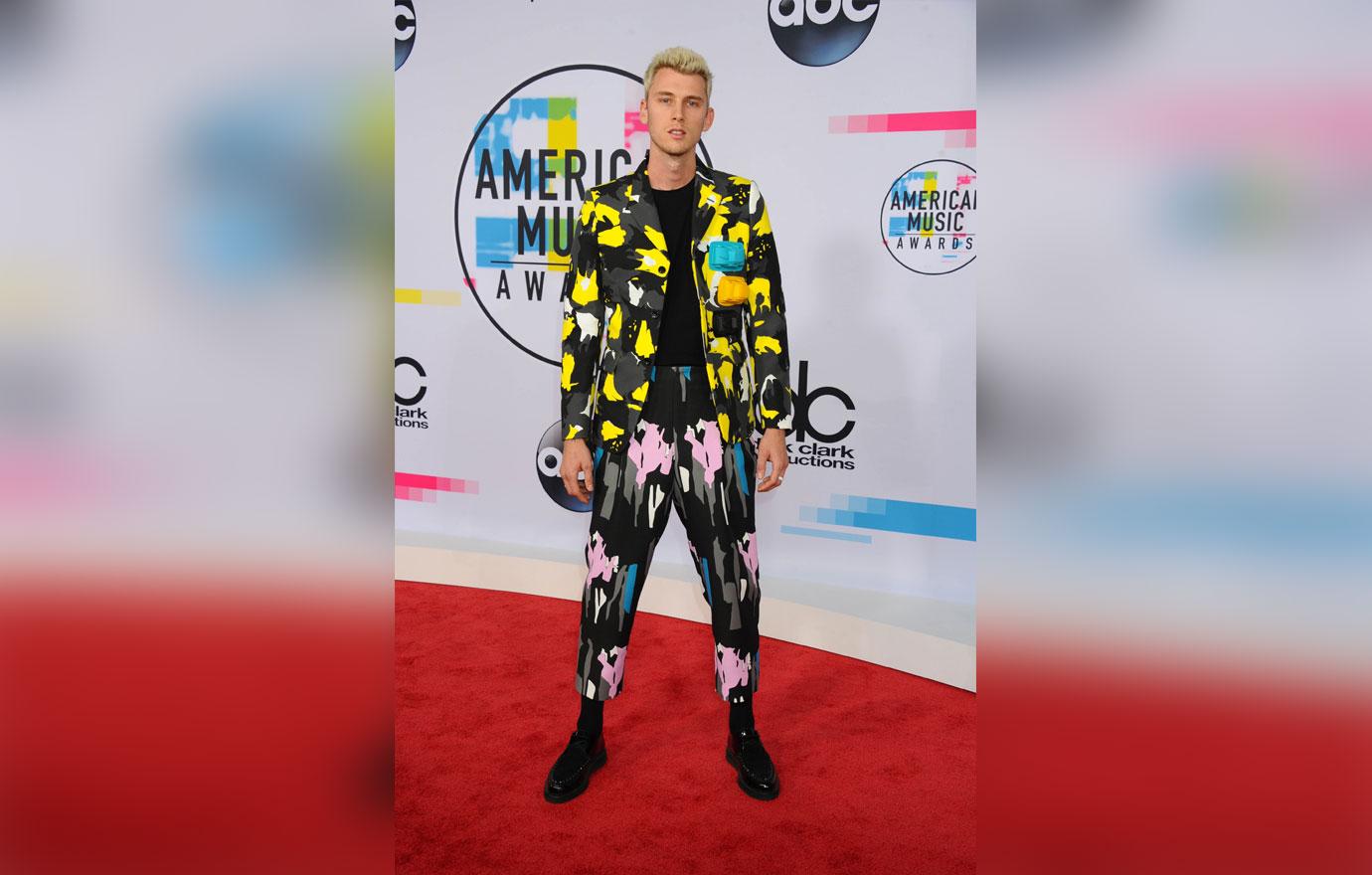 "Mad about something I said in 2012 / Took you six years and a surprise album just to come with a diss / Homie we get it, we know that you're the greatest rapper alive / F—ing dweeb, all you do is read the dictionary and stay inside," MGK fired.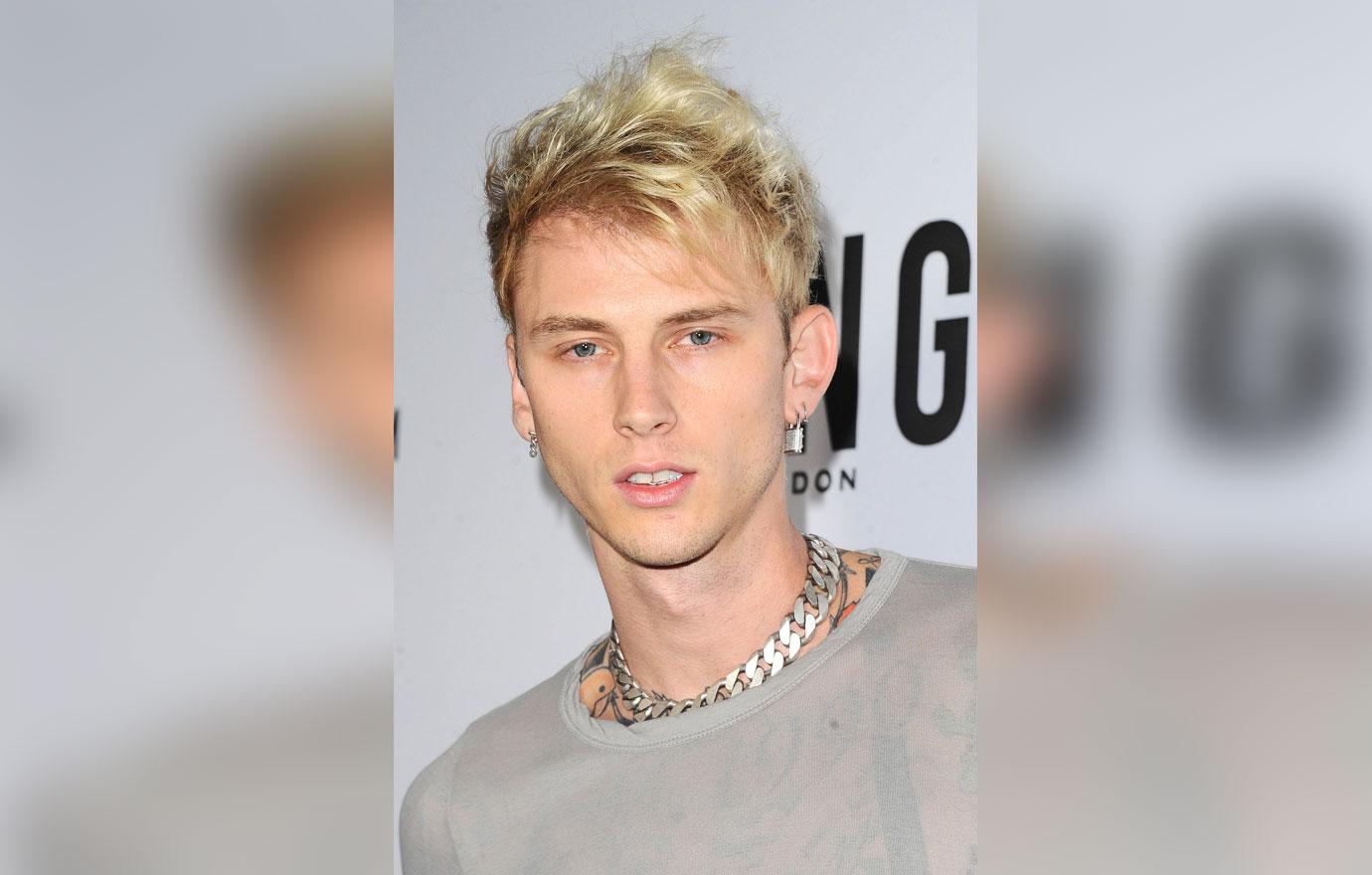 In another verse, he added, "Yeah I'll acknowledge you're the GOAT / But I'm the Gunner b—, I got you in the scope (Brra) / Don't have a heart attack now (No) / Somebody help your mans up (Help) / Knees weak of old age / The real Slim Shady can't stand up."
Article continues below advertisement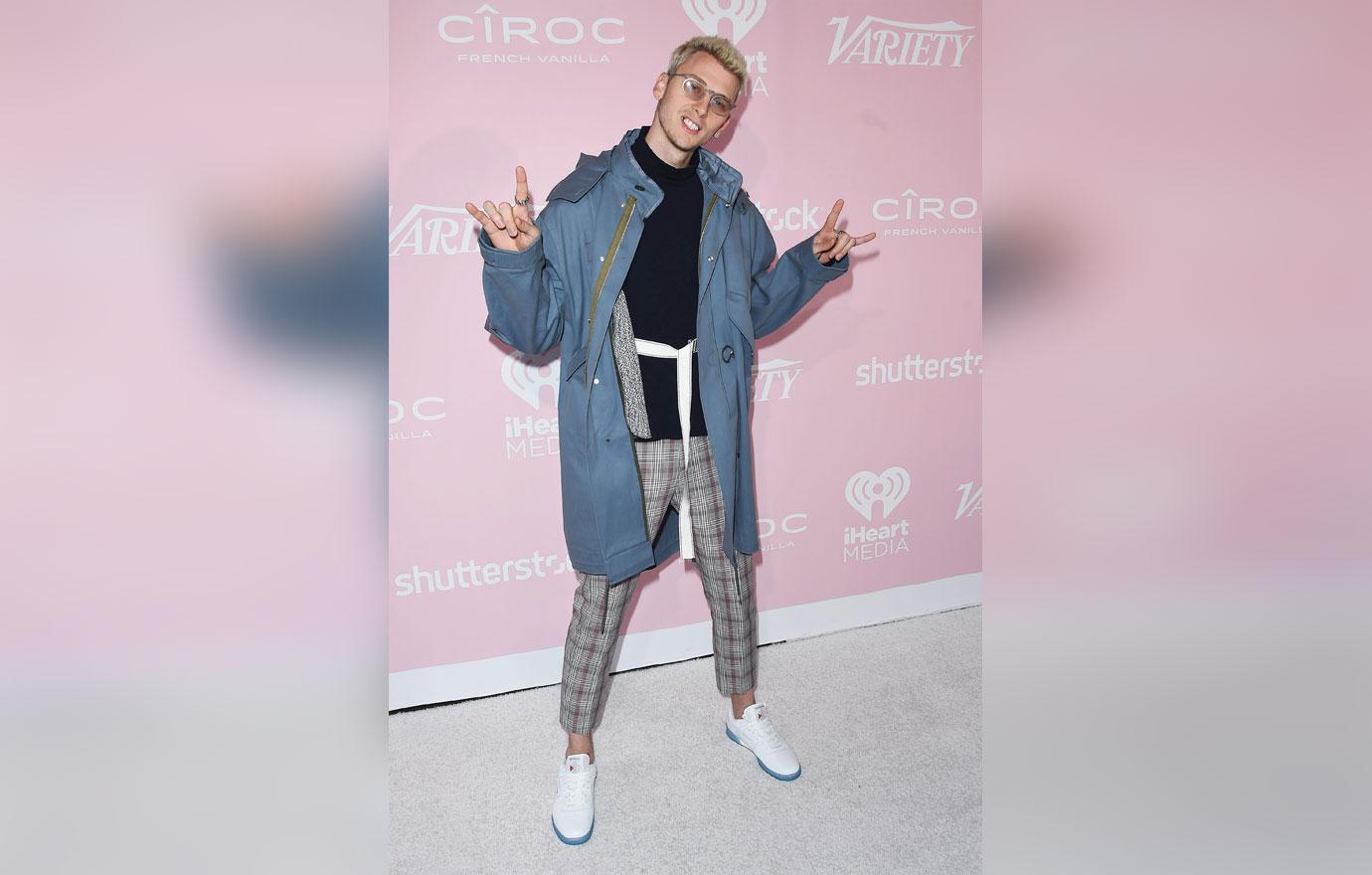 After the song's release, MGK took to Twitter to explain why he chose to respond to Em's initial attack in the first place. The 28-year-old wrote, "im doing the same sh** you did back in ur day. life is still real on my side, and i had to take time from the grind to defend myself from someone i called an idol. love, Rap Devil."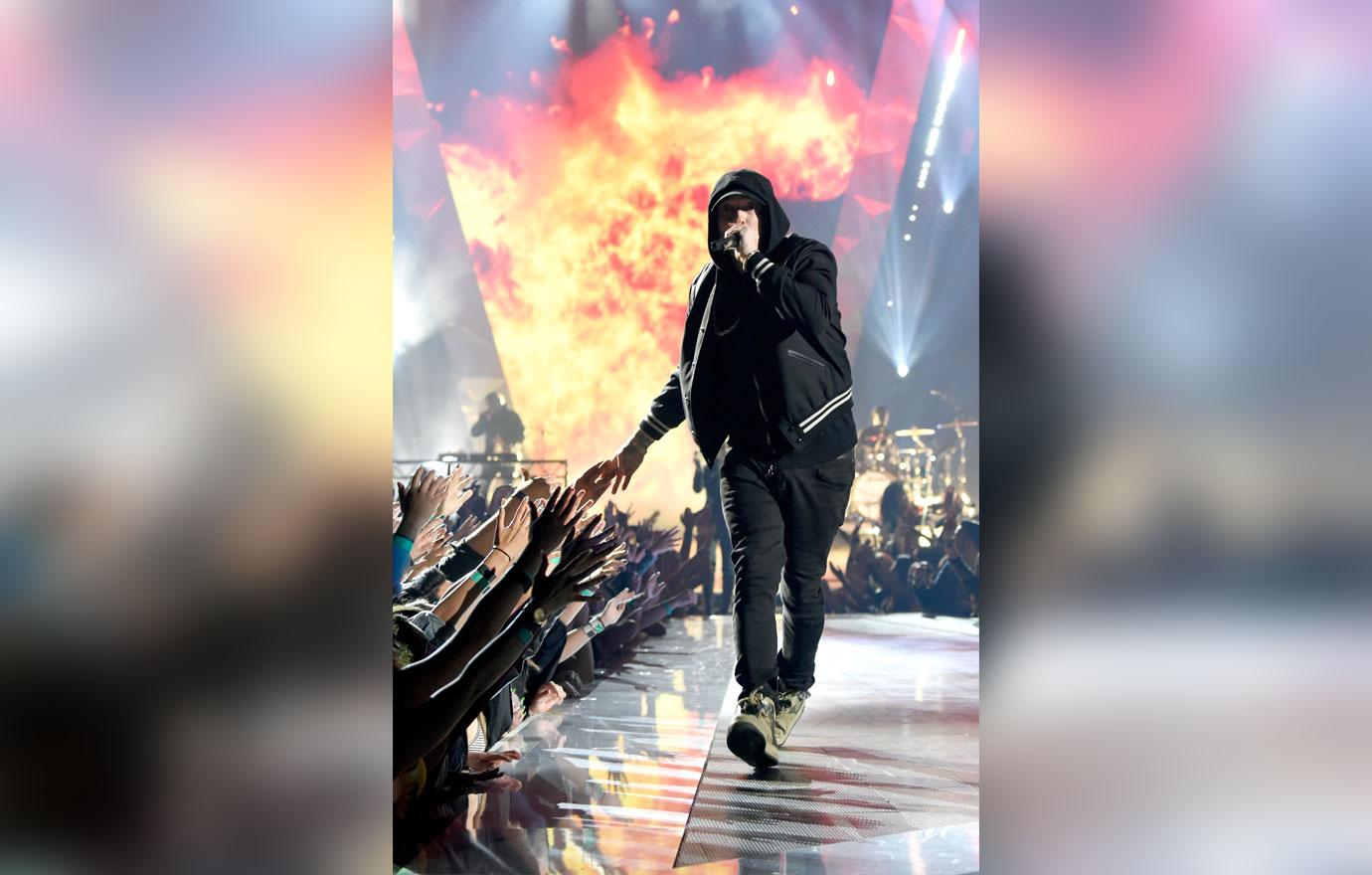 However in an interview with Sway Calloway, the 8 Mile star explained that MGK's comments about Hailie barely scratched the surface of his anger. He explained, "That's not why I dissed him. The reason I dissed him is actually a lot more petty than that. The reason that I dissed him is because he got on — first what he said 'I'm the greatest rapper alive since my favorite rapper banned me from Shade 45' or whatever he said, right? Like I'm trying to hinder his career. I don't give a f—k about your career. You think I actually f—king think about you? You know how many f—king rappers are better than you? You're not even in the f—king conversation."
Article continues below advertisement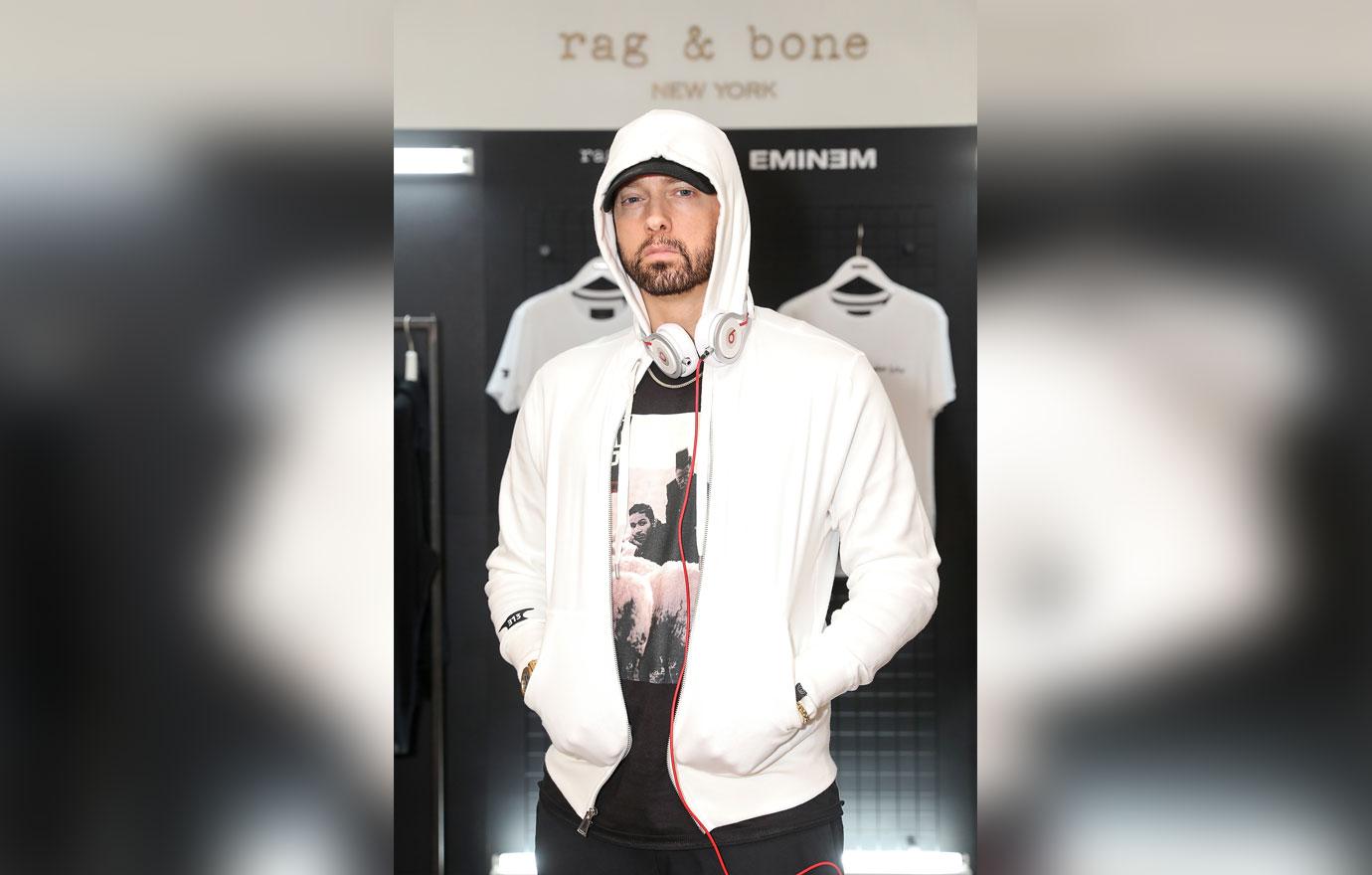 "I'm in this f—ing weird thing because I'm like I have to answer this motherf—er and every time I do that, it makes that person—as irrelevant as people say I am in hip hop, I make them bigger by getting into this thing where I'm like, I want to destroy him, but I also don't want to make him bigger because now you're a f—ing enemy," he explained about their caustic back and forth.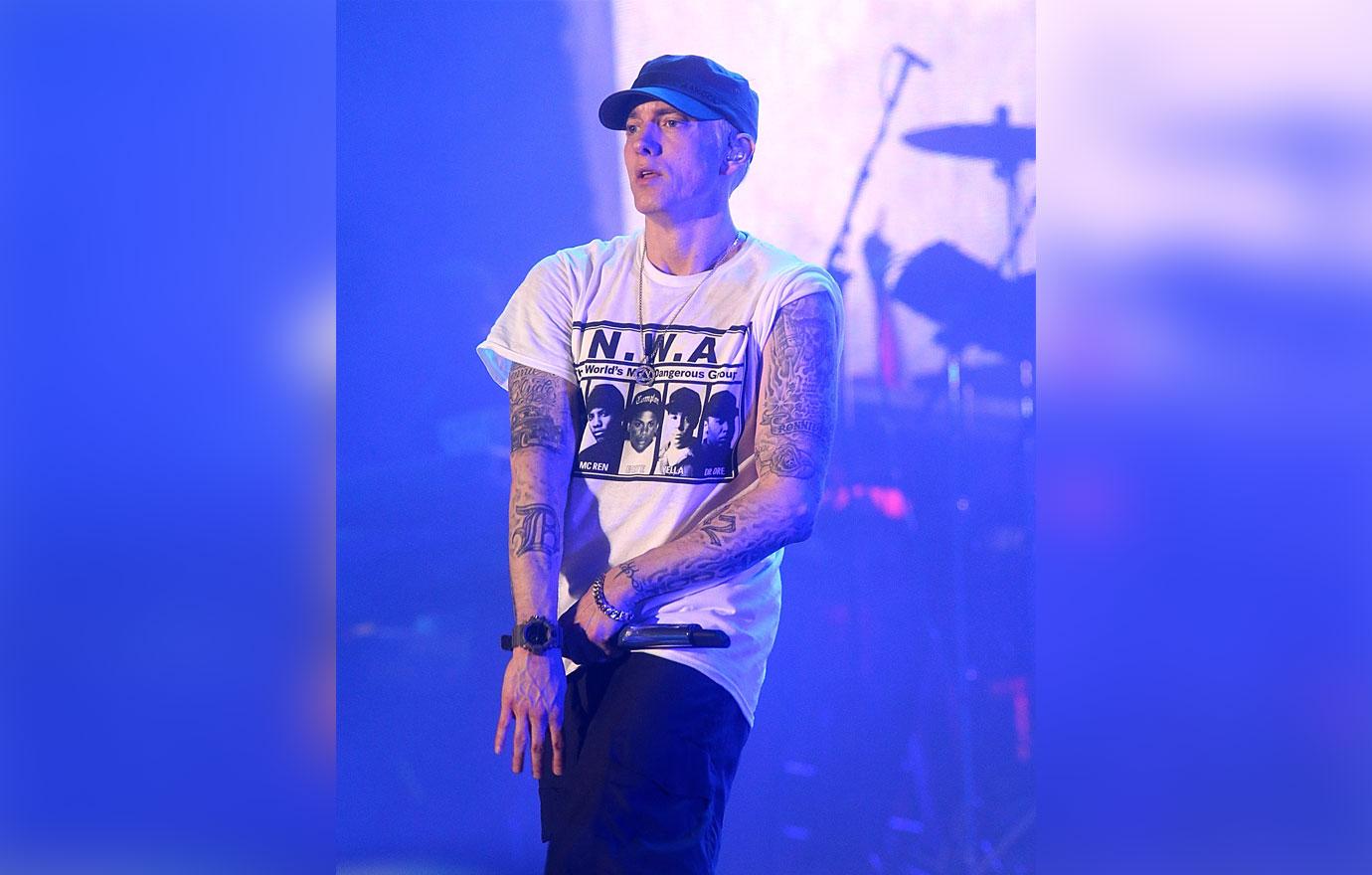 Are you Team Eminem or Team Machine Gun Kelly? Let us know in the comments!