PHOTOS
Exclusive: First Look at Jen Aniston's Management Poster!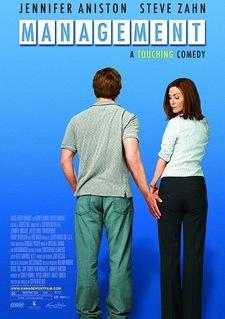 It's been a good year on the silver screen for Jennifer Aniston. Her last two films, He's Just Not That Into You and Marley & Me were both #1 at the box office and raked in hundreds of millions of dollars worldwide (take that, Angelina!). And with the upcoming release of her new comedy, Management, the former Friends star is looking to extend that streak.
OK! has just exclusively obtained the first poster for Management, which co-stars Steve Zahn as a haplessly romantic motel manager trying to woo Jen away from her current beau, macho man Woody Harrelson.
Article continues below advertisement
Be sure to check out the romantic comedy when it hits theaters nationwide on May 15!
CLICK IMAGE FOR FULL-SIZE!
For more on the film, and to check out the trailer, go to Managementfilm.com!
More pics of Jen:
<a href="http://www.okmagazine.com/pixandvids/gallery/9410/2" target="_blank"><img src="https://d-images.okmagazine.com/img/photos/large/25609.gif" height="100"/></a> <a href="http://www.okmagazine.com/pixandvids/gallery/9410/3" target="_blank"><img src="https://d-images.okmagazine.com/img/photos/large/24565.gif" height="100"/></a> <a href="http://www.okmagazine.com/pixandvids/gallery/9410/4" target="_blank"><img src="https://d-images.okmagazine.com/img/photos/large/24375.gif" height="100"/></a> <a href="http://www.okmagazine.com/pixandvids/gallery/9410/5" target="_blank"><img src="https://d-images.okmagazine.com/img/photos/large/24294.gif" height="100"/></a>