PHOTOS
Fans Accuse Jill Duggar Of Being 'Too Clingy' When It Comes To Her Husband Derick Dillard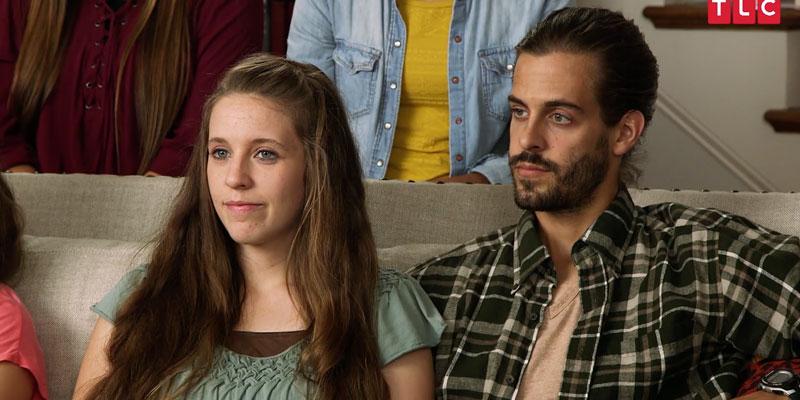 Fans are begging Jill Duggar to find better ways to fill her time! After the former Counting On star visited her husband Derick Dillard at law school — with their two kids in tow — fans slammed Jill for being "too clingy" when it comes to her man.
Article continues below advertisement
Last month, Derick shared a photo of him eating dinner prepared by Jill at his University of Arkansas campus. His two sons Israel and Samuel were there, too. The photo got a lot of backlash at the time, with fans telling Jill she needed to "find hobbies besides her husband."
The photo was re-circulated on the Duggar blog, DuggarFamilyBlog.com, and fans had strong reactions once again. "I would NEVER show up to his school and bring the kids with me bc I knew he needed that quiet time to study," one fan slammed. "I think Jill needs to quit being so clingy."
Article continues below advertisement
The follower continued, "There's a time and place for family time and following your husband around like a lost puppy at school, sitting in on his classes, is NOT the best idea…she needs to take this time to find her own personal interests. Perhaps go to school herself?"
Article continues below advertisement
"I used to like this couple but their behavior is unusual," one fan remarked. Another followed said it was rude to the other students. "I'm shocked that the school allows it. I certainly hope Jill has better judgment during finals time!" they said.
Other fans defended Jill, saying she was "making life work for her family." "Perhaps Jill is being selfless by being the one to travel and bring the food so all Derick has to do is show up for a quick visit. What worked for you does not necessarily work for someone else," said another.
Do you think Jill spends too much time with Derick? Sound off in the comments below.