PHOTOS
Fans Can't Believe The Duggars Keep Doing THIS: 'They Have No Clue'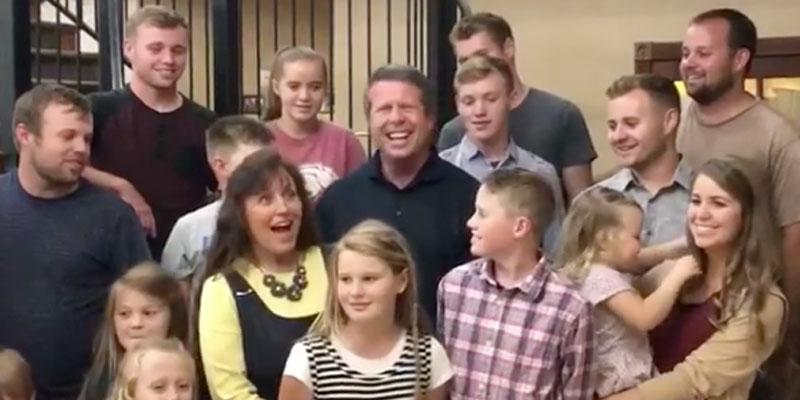 The Duggars have never been the type of family to follow the crowd. So it's no surprise that they get a little harsh judgment from time to time from fans wondering why they are so set in their ways!
Article continues below advertisement
Recently, the Duggar family posted a recipe for "Grandpa Duggar's Favorite Banana Cake" on Facebook. Some fans felt really strongly about the simple recipe, which calls for yellow cake mix, vanilla pudding mix, and bananas.
"Why why why do you guys eat so much processed food?" one fan asked. "Why use a cake mix and a pudding mix when real food, flour, eggs, milk, butter etc is so much better for you and cheaper and tastier. Seriously mind boggling."
Article continues below advertisement
"They have no clue, really," replied a fan.
Loyal Duggars fans, however, were quick to defend the family. "Because it's easier. Why do you care?" one fan clapped back. "If you want to bake it from scratch, or add organic peanut butter you made from your own peanut plants, or make it vegan because you can, knock yourselves out," said another fan.
Article continues below advertisement
Do you think fans are too harsh on the Duggars? Or do you think they should try making more things from scratch? Sound off in the comments below!