PHOTOS
Kailyn Lowry Rips Farrah Abraham's Shocking 'Teen Mom' 'Sex Shaming' Claims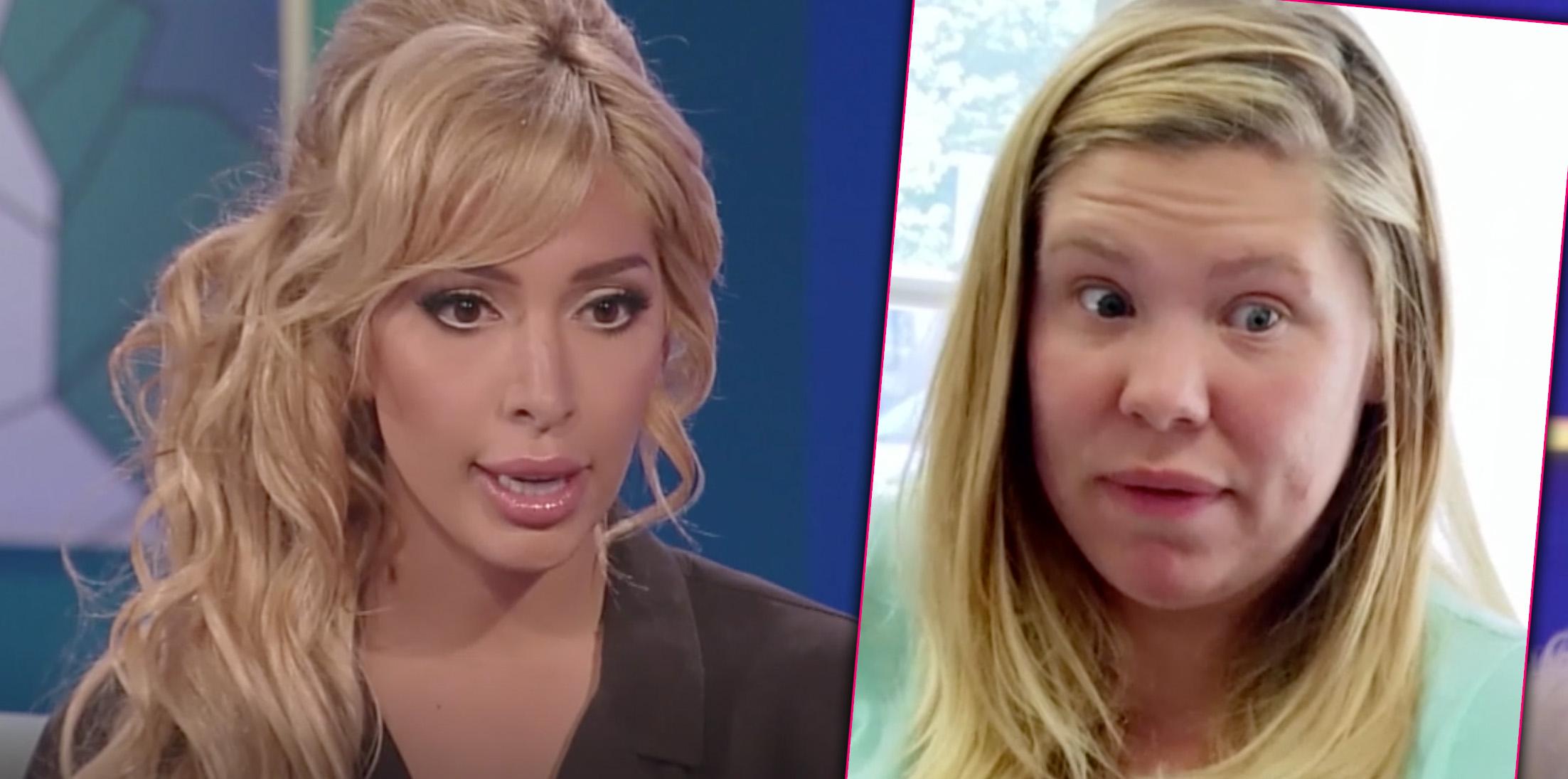 Farrah Abraham announced earlier this week that she has been fired from Teen Mom OG and now she is making shocking claims about the production company. She has accused the production company of sex shaming, instigating fights and more after she was fired. In an exclusive interview with RadarOnline.com, Teen Mom 2 star Kailyn Lowry, insisted that Farrah's claims are false.
Article continues below advertisement
"I've never, ever experienced any of those things with our production crews," Kailyn said to Radar. "I have a great relationship with a lot of the crew."
Earlier this week after the TMOG season promo aired, Farrah revealed she was fired from Viacom because of her return to the adult film industry.
Article continues below advertisement
In a heated rant on Instagram, Farrah went off on the production company yesterday saying, "Morgan J. Freeman of 11th Street Productions is unprofessional, fake, women hater, press hungry, Sex Shaming, Hate Crimes, Poor Business Practices, unsafe working environment & accomplice Dia Sokol anxious 11 production, Viacom associate pill popping Larry Musnik & Executive promoted alcohol binger producer Kirsten Malone, taking advantage and acting as a friend to spread jealous, hate crimes to the other Teen Moms & influence a toxic unsafe working culture."
She added, "My daughter, my family, my self have all suffered for the contrived, malicious hate crime against me. God is great as I have rose above and am success beyond all of these set backs! I look forward to sharing more in my first business book."
Article continues below advertisement
She also took to YouTube to continue her rant. "Either I'm turning them in or they can change," she said of the production company. "They can sign an agreement to go with good ethics or good business practices from here on out. It's disgusting and hateful to the core. I will not be sex shamed, I will not be verbally assaulted. You see so many people on the show depressed, on drugs, having substance abuse situations with alcohol, no one is credible here. It's all fake, it's all contrived. This speaks to many other Teen Moms who are probably trying to put this into words."
Are you shocked with Farrah's allegations? Let us know in the comments section!