PHOTOS
Farrah Abraham Defends Allowing Her Daughter Sophia To Connect With Strangers On Snapchat: 'Good For Her'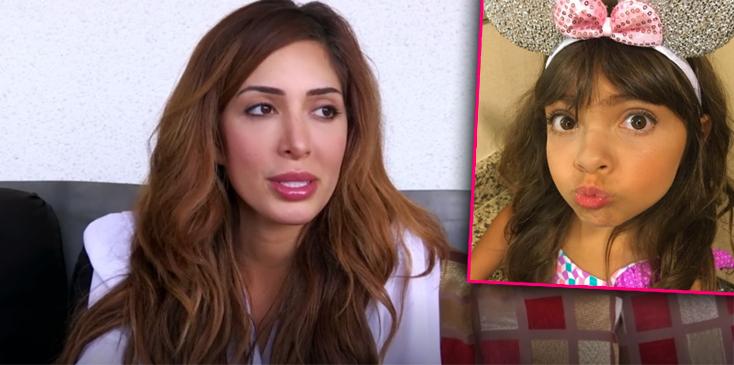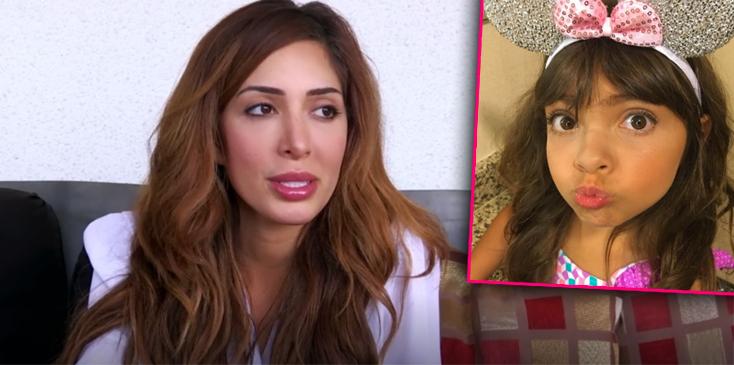 Farrah Abraham is fine with her parenting choices! The Teen Mom OG star came under fire after she allowed her young daughter, Sophia, to have a Snapchat account and talk to strangers!
Article continues below advertisement
Fans began to worry about the 7-year-old after she asked people to text her in a video! Even though she didn't reveal a number, it does seem that people tried contacting her. "Excuse me, you guys are texting me so much could you please stop," she stated in the video.
Article continues below advertisement
Even though fans were worried, Farrah sees no problem with it!
"If she wants messages and she's hyper then good for her before bed time," the 25-year-old said.
Do you think Sophia is too young to be on Snapchat? Let us know your thoughts in the comments section!